You don't have to overcome substance abuse on your own. Several San Francisco drug rehab facilities can help you in your recovery from addiction.
By learning about some of the best addiction treatment centers in the area, you can make the best decision on a program that's right for yourself or someone you love.
In San Francisco, you can choose between programs like inpatient and residential treatment, or low- to high-intensity outpatient programs.
Learn more about how to find additional rehab centers in California
List Of Drug Treatment Centers In San Francisco, CA
If you live in the San Francisco bay area, you may choose to attend a treatment program nearby.
To find the best possible treatment for yourself or a loved one, you should look into programs that feature top ratings and credentials.
For this list, we've rounded up programs that have:
accreditation
positive client testimonials
high Google ratings
certifications
evidence-based treatment
other important selection criteria
1. Epiphany Center, San Francisco, California
The Epiphany Center serves children and families in San Francisco who have been affected by addiction and other life challenges.
They offer residential recovery, parent-child programs, family treatment, in-home services, pediatric care, transitional housing, and more.
Notable qualities of the Epiphany Center include:
positive client testimonials
effective treatment programs
a 3.7-star Google rating
Location and contact information:
100 Masonic Ave.
San Francisco, CA 94118
(415) 567-8370
Get Started On The Road To Recovery.
Get Confidential Help 24/7. Call Today!
(844) 616-3400
2. Friendship House, San Francisco, California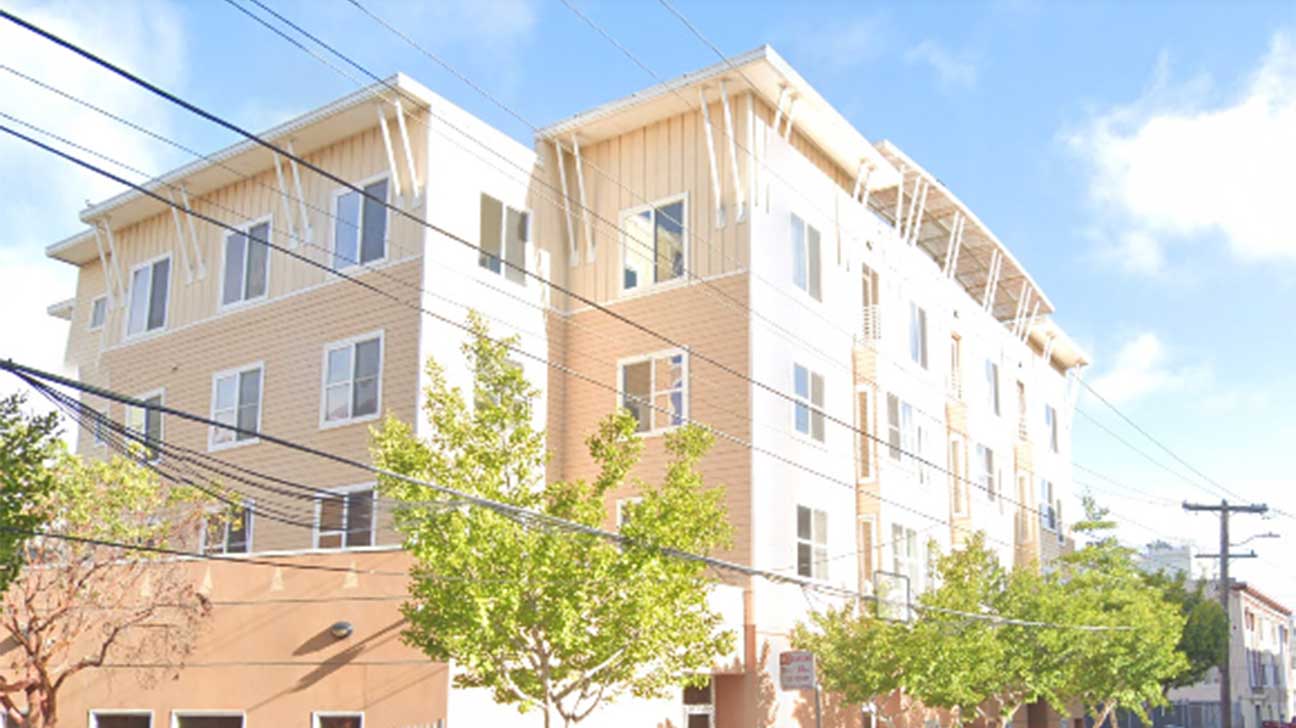 This is an 80-bed residential facility that can accommodate residents for up to six months for alcohol or drug abuse treatment.
The program incorporates American Indian cultural practices and Western approaches to addiction treatment.
Friendship House is backed by:
a 3.8-star Google rating
client testimonials
The goals of this program are to build self-empowerment skills, maintain sobriety, and rebuild family networks.
Location and contact information:
56 Julian Ave.
San Francisco, CA 94103
(415) 865-0964
3. Ohlhoff Recovery Programs, San Francisco, California
Ohlhoff has over 60 years of experience treating addiction in northern California.
The staff of psychiatrists, addiction counselors, and licensed mental health professionals take a holistic approach to recovery for their clients.
Supporting features of Ohlhoff include:
a 4.3-star Google rating
evidence-based treatment
All levels of care are provided here, including:
inpatient program
standard outpatient program
intensive outpatient program
continuing care
Location and contact information:
601 Steiner St.
San Francisco, CA 94117
(877) 677-4543
4. PRC, San Francisco, California
PRC (formerly Positive Resource Center) operates a number of residential treatment centers to support those with mental health and substance use disorders.
The residential program addresses HIV/AIDS issues in people with co-occurring substance use and mental health issues.
PRC is supported by features such as:
a 4.8-star Google rating
positive client reviews
Location and contact information:
170 9th St.
San Francisco, CA 94103
(415) 777-0333
5. The Salvation Army Harbor Light Center, San Francisco, California
This is a residential program that helps those overcoming drug and alcohol abuse with spiritual, emotional, and social assistance.
Trusted features of this addiction recovery program include:
positive client reviews
a 3.7-star Google rating
The Salvation Army provides substance abuse treatment services to more than 150,000 people every year.
The program is faith-based, centering on Biblical principles, holistic work therapy, group and individual counseling sessions, and more.
Location and contact information:
1275 Harrison St.
San Francisco, CA 94103
(800) 728-7825
6. Walden House, San Francisco, California
Walden House is a residential treatment program offered under HealthRIGHT 360, which provides several substance abuse and mental health programs in San Francisco.
Programs run by Walden House include:
outpatient treatment
a transgender recovery program
social detox
Top qualities of Walden House are:
a 4.1-star Google rating
CARF accreditation
membership with the California Association of Alcohol and Drug Program Executives (CAADPE)
This drug addiction program also provides in-custody treatment programs and services for people transitioning back into their communities.
Location and contact information:
890 Hayes St.
San Francisco, CA 94117
(800) 200-7181
Types Of Addiction Treatment Programs In San Francisco
In San Francisco, you can find several different types of treatments for drug or alcohol addiction.
Part-time treatment options include:
medication-assisted treatment
standard outpatient programs (OP)
intensive outpatient program (IOP)
partial hospitalization program (PHP)/day treatment
aftercare and relapse prevention
More intensive, overnight treatment options include:
residential treatment program (RTP)
detox program
At these types of treatment programs, you might find services such as:
12-step meetings
support groups
group therapy
referrals to other programs, such as sober living
educational classes on life skills, addiction, and preventing relapse
treatment for co-occurring disorders
Inpatient Vs. Outpatient Treatment In San Francisco
If you're trying to decide between an inpatient or outpatient program, you're not alone. Both programs have benefits, and it can be tough to know what type of care is right for you.
To help you decide, we've listed the features of both types of programs.
Inpatient drug and alcohol rehab may involve:
residency
full-time supervision and medical care
at least 28 days of treatment, up to 90 days
life skills development
group activities and therapy
individual therapy
a focus on relapse prevention post-treatment
Outpatient rehab programs are:
part-time
non-residential, where the client travels for a certain number of sessions per week
emphasized on counseling and group therapy
step-down programs for continued treatment after inpatient or residential
With an inpatient program, you'll live in the facility and get daily treatment. At an outpatient program, you can get part-time support, counseling, and often drug testing.
FAQs For San Francisco Drug Rehab Centers
To aid your search for the right substance use disorder program in San Francisco, we've answered some of the top questions about treatment in the city.
❓ Is Mental Health Treatment Included In San Francisco Rehab Programs?
✔️ Substance abuse is closely related to mental health, so you can find mental health services at most treatment centers in San Francisco.
This might include therapy, group counseling, family sessions, medication management, peer support, and more.
❓ Do San Francisco Rehab Facilities Provide Detoxification?
✔️ Detox is a common service in San Francisco rehabilitation centers. You may attend a detox clinic, or participate in detox as a part of a larger recovery process.
​❓ Can I Get Opioid Addiction Treatment In San Francisco?
✔️ You can get treatment for addiction to opiates in San Francisco. This is usually conducted in an MAT program, using buprenorphine, Suboxone, methadone, or Vivitrol.
Finding Addiction Treatment In San Francisco, California
The San Francisco area contains several effective and accredited treatment facilities.
If you're ready to quit alcohol or drugs, we're here to assist you with finding the program that's right for you.
Find treatment in a city near you:
Updated on March 17, 2022
This page does not provide medical advice.
See more
Article resources
Addiction Resource aims to provide only the most current, accurate information in regards to addiction and addiction treatment, which means we only reference the most credible sources available.
These include peer-reviewed journals, government entities and academic institutions, and leaders in addiction healthcare and advocacy. Learn more about how we safeguard our content by viewing our editorial policy.