Christian drug rehab centers provide a number of treatment options for drug addiction in Tennessee.
Many Christian rehab facilities combine the benefits of scientifically backed treatments with an emphasis on belief in a higher power, but that isn't always the case.
If you are looking for a purely spiritual experience, there are also options for you in the state of Tennessee.
List Of Tennessee Christian Rehab Facilities
In order to help you begin your search for the right Christian rehabilitation facility in Tennessee, our team has put together a short list of qualifying facilities.
Each drug rehab program was chosen due to specific marks of quality. Depending on the facility, these may include accreditation, high ratings, or community involvement.
1. Haven House, Nashville, Tennessee
Haven House is a highly rated addiction treatment program in Nashville, TN.
Their approach to Christian rehab includes:
clinical interventions, including detoxification
biblical treatment approaches
life skills training
Their faith-based addiction recovery program lasts 12 months.
Location and contact information:
5016 Centennial Blvd Ste. 200
Nashville, TN 37209
(888) 622 3702
Get Started On The Road To Recovery.
Get Confidential Help 24/7. Call Today!
(844) 616-3400
2. Miracle Lake, Etowah, Tennessee
Miracle Lake is a highly rated residential men's drug rehabilitation center in Tennessee.
At Miracle Lake, you will have several options for drug and alcohol abuse treatment. The base model is a 10-week Christian program for general addiction recovery.
However, if you wish to continue on in the program, phase 2 and 3 offer opportunities to continue your biblical studies and move into a transitional housing program.
Location and contact information:
182 County Rd. 498
Etowah, TN 37331
(423) 263.2583
3. Mirror Lake Recovery Center, Burns, Tennessee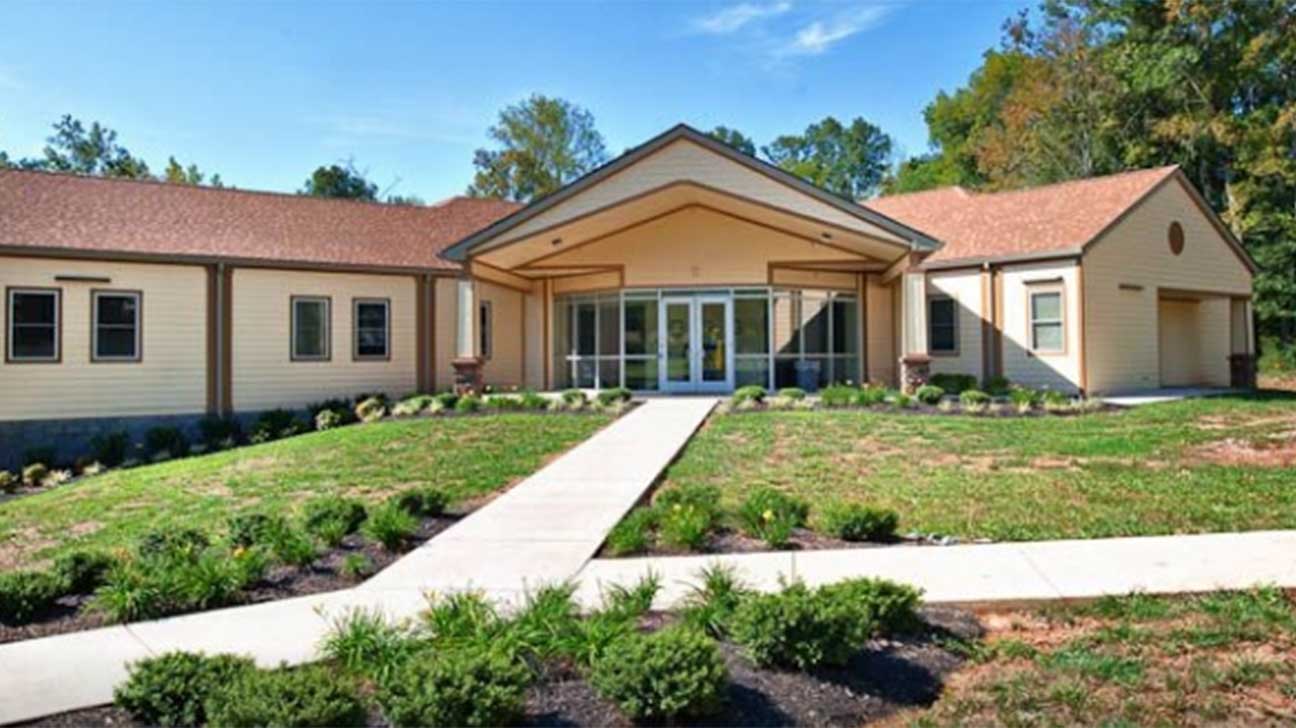 Mirror Lake Recovery Center offers comprehensive addiction treatment across multiple levels of care.
Treatment options include:
medical detox
outpatient treatment
partial hospitalization
aftercare
inpatient residential treatment
In addition to these evidence-based models, Mirror Lake Recovery offers a complementary faith-based approach to addiction recovery.
As part of this program, you will participate in daily journaling, meditation, 12-step group therapy, bible study, and regular meetings with a chaplain.
Location and contact information:
999 Girl Scout Rd.
Burns, TN 37029
(877) 569-2611
4. The Next Door, Nashville, Tennessee
The Next Door is a highly rated women's rehabilitation facility in Tennessee with locations in Nashville and Chattanooga.
This program combines faith and evidence-based practices to help treat the whole person: body and soul.
As a result of this combination, women who take part in the program will have access to a number of options.
Individual treatment plans may include:
medical detox
partial hospitalization
intensive outpatient programs (IOP)
behavioral therapy
motivational interviewing
experiential therapy
The exact nature of your treatment and the balance between faith and science will depend on your individual circumstances and any co-occurring disorders you may have.
Location and contact information:
402 22nd Avenue N.
Nashville, TN 37203
(615) 251-8805
5. Place of Hope, Columbia, Tennessee
Place of Hope is licensed by the state to provide faith-based addiction recovery in Columbia, TN.
This free, non-profit organization provides shelter and treatment for people who are facing alcoholism, drug addiction, and/or homelessness.
Through Place of Hope, you will have access to general healthcare, a 12-step program, and weekly transportation to the Nashville Recovery Church.
Location and contact information:
105 N James Campbell Blvd.
Columbia, TN 38401
(931) 388-9406
6. Spring-2-Life Recovery, Woodbury, Tennessee
Spring-2-Life Recovery is accredited by the Joint Commission and provides men's drug rehab services in Woodbury, TN.
Their non-profit rehab facility hosts a faith-based program that can last up to four months depending on your needs.
During your stay, the goal is to provide stability and structure to help you maintain your sobriety and build a fulfilling life.
While spirituality is a core part of their approach, you do not have to be an avowed Christian to participate.
Location and contact information:
3180 Hill Creek Rd.
Woodbury, TN 37190
(888) 241-8546
7. U-Turn for Christ, Greeneville, Tennessee
U-Turn for Christ is a highly rated, faith-based drug and alcohol rehab center in Greeneville, TN.
The core principles of U-Turn for Christ are based on Christian discipleship ministry with an emphasis on structure and service.
The initial phase of the program can be intense, as it requires participants to live together in a communal space and engage in faith-based therapies together.
As the program continues into the second phase, participants can choose how they are best suited to serve their community through the remainder of the program.
Location and contact information:
1160 Black Rd.
Greeneville, TN, 37743
(423)-639-3720
What Addiction Treatment Looks Like At A Tennessee Christian Rehab Center
Addiction treatment at a Christian rehab center can take on a number of forms.
Your personal experience will largely depend on the type of program you choose, the available treatment options, and the level of structure in the program.
With that said, most faith-based addiction treatment centers are going to share many of the same approaches.
Christian treatment services may include:
bible study
12-step programs
family therapy
group therapy
individual spiritual counseling
prayer
spiritual services
support groups
FAQs For Christian Drug And Alcohol Rehab Centers In Tennessee
Choosing a Christian drug rehab program that meets your needs can be challenging if you don't really know what to expect while you're there.
These commonly asked questions can help to clarify some of your expectations.
How Can I Afford Christian Drug Rehab In Tennessee Without Insurance?
Not having private health insurance shouldn't preclude you from receiving affordable addiction treatment.
Most Christian drug rehab facilities in Tennessee offer free or low-cost options that are easily accessible to the local population.
If you don't immediately qualify for free or low-cost care, ask your chosen drug rehab center about sliding fee scales and other payment options that may be available to you.
Do Christian Drug Rehab Centers In Tennessee Offer Dual Diagnosis Treatment?
If you require dual diagnosis treatment for a co-occurring mental health disorder, you should choose a Christian rehab program in Tennessee that also offers evidence-based treatments.
Can I Participate In Christian Rehab In Tennessee If I'm Not A Christian?
Yes. Christian rehab centers in Tennessee do not generally require participants to be active Christians. All they ask is that you keep an open mind and respect the beliefs of your fellows.
Find A Christian Drug And Alcohol Addiction Treatment Facility Today
If you need help finding the right Christian recovery program for yourself or a loved one in Tennessee, contact our helpline today to learn about your options.
Published on August 23, 2022
This page does not provide medical advice.
See more
Article resources
Addiction Resource aims to provide only the most current, accurate information in regards to addiction and addiction treatment, which means we only reference the most credible sources available.
These include peer-reviewed journals, government entities and academic institutions, and leaders in addiction healthcare and advocacy. Learn more about how we safeguard our content by viewing our editorial policy.