While it isn't possible to find a drug rehab center in Guilford, numerous treatment facilities are located less than 15 miles away.
The most common addiction treatment programs that are available in this region of Connecticut include children's treatment services and residential treatment for inmates being released back into the community.
View our list of the best inpatient drug rehab centers in Connecticut.
Rehab Centers Near Guilford, Connecticut
1. Children's Center Of Hamden, Hamden, Connecticut
As one of the only substance abuse treatment facilities in Connecticut that is strictly for children, the Children's Center of Hamden has quickly become an important place for local residents who are less than 17 years old.
These are some of the addiction treatment programs that they offer:
psychiatric residential care for children who need mental health treatment
after school care
overnight respite services
outpatient substance use disorder counseling
group homes
Location and contact information:
1400 Whitney Ave.
Hamden, CT 06517
(203) 248-2116
Get Started On The Road To Recovery.
Get Confidential Help 24/7. Call Today!
(844) 616-3400
2. Connection, New Haven, Connecticut
Besides their residential drug rehab program, Connection offers all types of rehabilitation treatment services for those struggling with addiction.
These treatment services include:
community justice services for inmates returning to the community
treatment for problem sexual behavior
re-entry community housing
behavioral health services
transitional living houses for adults with an addiction
Location and contact information:
48 Howe St.
3rd Floor
New Haven, CT 06511
(203) 946-3081
3. Cornell Scott Hill Health Center, New Haven, Connecticut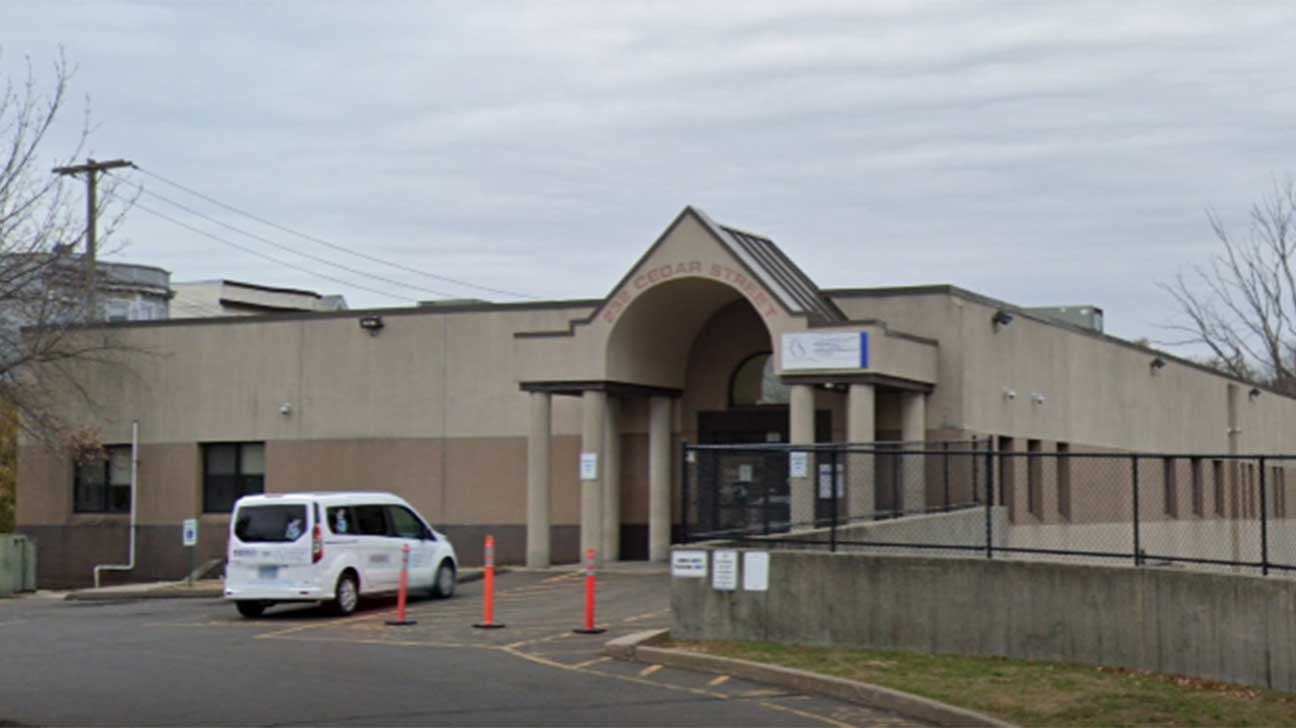 With over 23 drug and alcohol rehab center locations in the United States, the Cornell Scott Hill Health Center offers 33 addiction treatment services for people with a drug or alcohol addiction.
These include inpatient treatment, inpatient detoxification services, medication-assisted treatment, and outpatient counseling services.
Location and contact information:
232 Cedar St.
New Haven, CT 06519
(203) 503-3300
4. Rushford At Stonegate, Durham, Connecticut
In Rushford's drug and alcohol rehab, program licensed counselors and health professionals provide addicted men and women with gender-specific residential treatment in a 42-bed unit.
The substance abuse treatment facility also has a separate 19-bed detox unit, which is medically monitored, and outpatient treatment services.
Location and contact information:
459 Wallingford Rd.
Durham, CT 06422
(877) 577-3233
Find Guilford Drug And Alcohol Treatment Centers
Find treatment in a city near you:
Updated on August 10, 2022
This page does not provide medical advice.
See more
Article resources
Addiction Resource aims to provide only the most current, accurate information in regards to addiction and addiction treatment, which means we only reference the most credible sources available.
These include peer-reviewed journals, government entities and academic institutions, and leaders in addiction healthcare and advocacy. Learn more about how we safeguard our content by viewing our editorial policy.