Simsbury, Connecticut, doesn't currently have a drug rehab center for its residents. However, less than 10 miles away, there are several substance abuse treatment centers that can help adults struggling with addiction issues.
The addiction treatment options that they offer include inpatient drug rehab, outpatient treatment, and residential treatment programs.
Be sure to check out our list of Connecticut inpatient rehab centers.
Rehab Centers Near Simsbury, Connecticut
1. Connecticut Valley Hospital, Hartford, Connecticut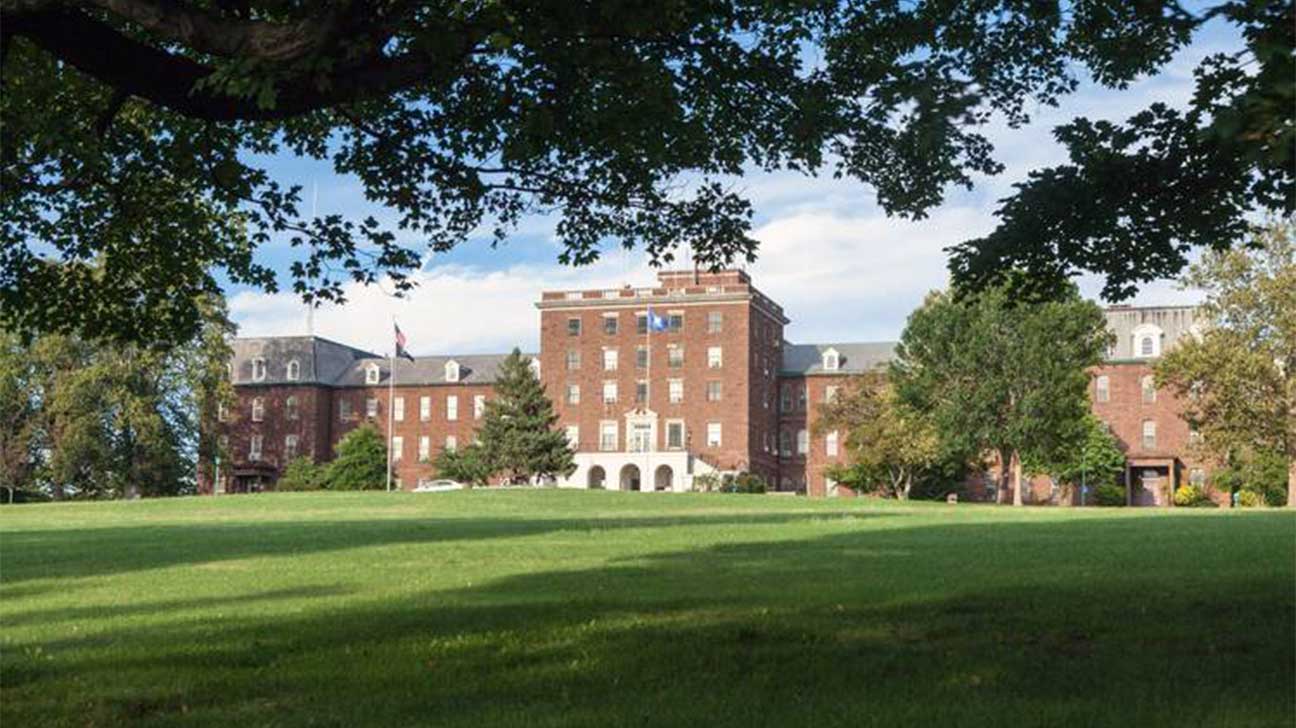 The Connecticut Valley Hospital is an accredited mental health treatment facility, which features inpatient detoxification services, standard inpatient treatment, and a SAMHSA-certified opioid treatment program.
All of their treatment services are provided for a sliding-scale fee for low-income patients who don't have health insurance.
Location and contact information:
500 Vine St.
Hartford, CT 06112
(860) 293-6400
Get Started On The Road To Recovery.
Get Confidential Help 24/7. Call Today!
(844) 616-3400
2. InterCommunity, Hartford, Connecticut
In their 35-bed drug and alcohol rehab center, InterCommunity is able to assist adults struggling with the detox process by providing them with around-the-clock medical care and medications.
They also have inpatient treatment, 28-day residential treatment for women with young children, and outpatient treatment.
Location and contact information:
500 Blue Hills Ave.
9th Floor
Hartford, CT 06112
(860) 569-5900
3. 8W Dual Diagnosis, Hartford, Connecticut
At the 8W Dual Diagnosis drug and alcohol rehab center, young adults have access to outpatient treatment, inpatient treatment, and detoxification services for nearly any type of drug and alcohol addiction issues that they might have.
Location and contact information:
500 Blue Hills Ave.
8th Floor
West Wing
Mount Sinai Campus
Hartford, CT 06112
(860) 714-2435
Find Simsbury Drug And Alcohol Treatment Centers
The rehab centers mentioned in this list are just a few of the addiction treatment centers that are available near Simsbury.
Find addiction treatment near Simsbury, CT:
Updated on October 20, 2022
This page does not provide medical advice.
See more
Article resources
Addiction Resource aims to provide only the most current, accurate information in regards to addiction and addiction treatment, which means we only reference the most credible sources available.
These include peer-reviewed journals, government entities and academic institutions, and leaders in addiction healthcare and advocacy. Learn more about how we safeguard our content by viewing our editorial policy.