Unfortunately, there isn't a drug and alcohol rehab center in Suffield, Connecticut. However, some of the nearby cities feature lots of addiction treatment options.
Specialized treatment programs that are available in the area include women's residential treatment and court-ordered substance abuse treatment.
For more treatment options be sure to check out our list of Connecticut alcohol rehab centers.
Rehab Centers Near Suffield, Connecticut
1. Agawam Counseling Center, Agawam, Massachusetts
The Agawam Counseling Center is a mental health treatment facility, which offers addiction treatment for drug and alcohol addiction issues.
Treatment programs that are provided here include outpatient treatment, residential treatment, and inpatient treatment. The rehab facility is also able to help with court-ordered treatment.
Location and contact information:
30 Southwick St.
Agawam, MA 01001
(413) 786-6410
Get Started On The Road To Recovery.
Get Confidential Help 24/7. Call Today!
(844) 616-3400
2. Connecticut Valley Hospital, Hartford, Connecticut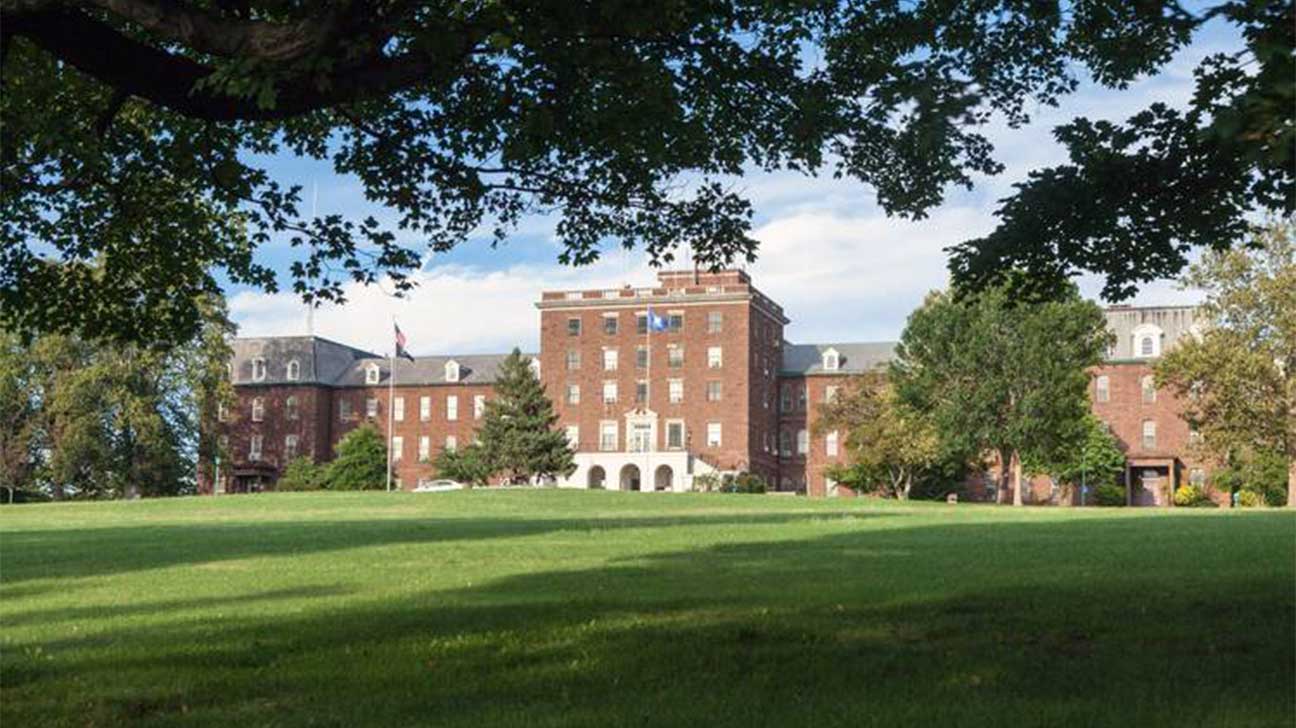 The Connecticut Valley Hospital features a special drug and alcohol rehab called "Blue Hills Substance Services," which provides inpatient treatment and detoxification services for nearly any type of substance abuse issue.
Location and contact information:
500 Vine St.
Hartford, CT 06112
(860) 293-6400
3. Gandara Esperanza Women's Transitional Support Services, Westfield, Massachusetts
Just eight miles from Suffield, this drug rehab center provides short-term and long-term residential treatment for young women who are struggling with drug and alcohol addiction issues.
Substance use disorder counseling, drug abuse testing, and health education services are included in their substance abuse treatment process.
Location and contact information:
91 East Mountain Rd.
Westfield, MA 01085
(413) 729-4250
4. Johnson Memorial Hospital, Stafford Springs, Connecticut
Each year, thousands of patients receive alcohol and drug treatment at the treatment center operated by the Johnson Memorial Hospital.
Their acute inpatient treatment program is especially important since it features detox services for cocaine, alcohol, benzodiazepines, and opioids.
Location and contact information:
201 Chestnut Hill Rd.
Stafford Springs, CT 06076
(860) 684-8290
Find Suffield Drug And Alcohol Treatment Centers
This list of rehab centers is just a sample of the treatment options that are available in cities surrounding Suffield.
Find addiction treatment near Suffield, CT:
Updated on October 20, 2022
This page does not provide medical advice.
See more
Article resources
Addiction Resource aims to provide only the most current, accurate information in regards to addiction and addiction treatment, which means we only reference the most credible sources available.
These include peer-reviewed journals, government entities and academic institutions, and leaders in addiction healthcare and advocacy. Learn more about how we safeguard our content by viewing our editorial policy.