Three drug and alcohol rehab centers are available in a days' drive of Freeport, Illinois.
Alcohol and drug addiction treatment options commonly available in Freeport include:
medical detox
inpatient rehab
outpatient treatment
intensive outpatient programming (IOP)
sober living
experiential therapy
nature therapy
For more treatment options, be sure to view our list of the best Illinois alcohol and drug rehab centers.
Rehab Centers Near Freeport, Illinois
1. Gateway Foundation, Aurora, Illinois
This alcohol and drug treatment center offer an evidence-based practice that allows patients to develop the skills and coping mechanisms necessary to lead a sober life.
This drug and alcohol addiction treatment facility offer many services, including:
medical detox
outpatient treatment
intensive outpatient care
sober living
12-step programming
trauma therapy
Location and contact information:
400 Mercy Lane
Aurora, IL 60506
(630) 296-4650
Get Started On The Road To Recovery.
Get Confidential Help 24/7. Call Today!
(844) 616-3400
2. Northern Illinois Recovery Center, Crystal Lake, Illinois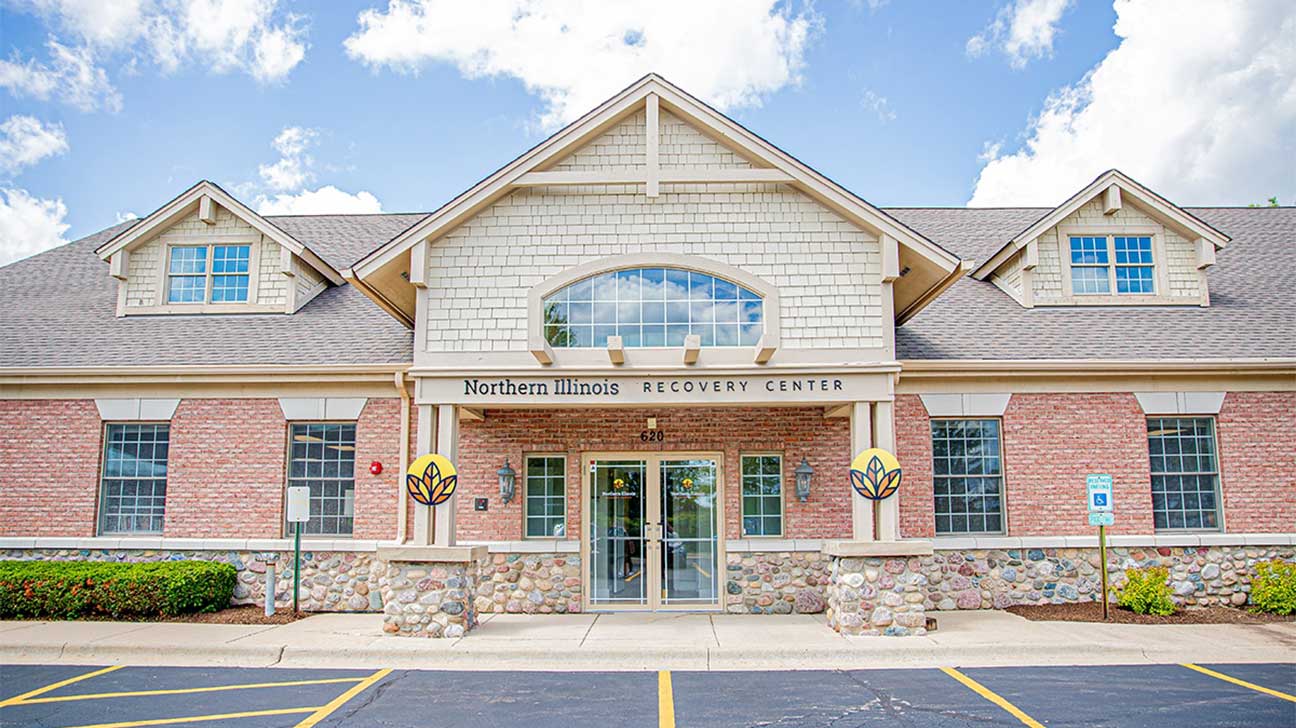 This addiction treatment facility provides patients with affordable, accessible care that gets results.
Drug and alcohol addiction treatment options at Northern Illinois Recovery Center include:
inpatient treatment
intensive outpatient rehab
sober living
Location and contact information:
620 N, State Rte 31
Crystal Lake, IL 60012
(855) 786-1978
3. Top Of The World Ranch, Milan, Illinois
This drug and alcohol rehab facility offer patients spiritual, emotional, mental, and physical health care in a serene setting.
Substance abuse treatment options at this alcohol and drug rehab center include:
individual counseling
group therapy
experiential therapy
mindfulness
nature therapy
Location and contact information:
3333 155th Ave
Milan, IL 61264
(844) 814-8885
Finding Substance Abuse Treatment Near Freeport, Illinois
If you haven't been able to find a drug and alcohol treatment facility near Freeport that's a good fit for your recovery needs. You may want to consider traveling elsewhere for treatment.
Traveling for addiction treatment can open up your options and help to connect you with an alcohol and drug treatment facility that can provide the care you need to get well.
For more treatment options, be sure to view our list of the best US alcohol and drug rehab centers.
Find addiction treatment near Freeport, IL:
Updated on November 30, 2022
This page does not provide medical advice.
See more
Article resources
Addiction Resource aims to provide only the most current, accurate information in regards to addiction and addiction treatment, which means we only reference the most credible sources available.
These include peer-reviewed journals, government entities and academic institutions, and leaders in addiction healthcare and advocacy. Learn more about how we safeguard our content by viewing our editorial policy.