If you're looking for substance abuse treatment for yourself or someone you love, you have options in Wichita, Kansas.
With everything from detoxification or residential treatment available, you can find a level of care that best meets your individual needs for recovery.
Some of the best alcohol and drug rehab centers in Wichita are included in the following list of facilities that are licensed and accredited to ensure their high quality of care.
List Of Addiction Treatment Centers In Wichita
Wichita, Kansas is home to a number of drug rehab facilities, many of which provide medical and therapeutic care.
We've chosen this list of treatment facilities based on:
accreditation
positive client testimonials
high Google ratings
evidence-based treatment
other important selection criteria
1. Center For Change, Wichita, Kansas
The Center for Change is accredited by the Commission on Accreditation of Rehabilitation Facilities (CARF).
They offer treatment services such as:
This facility's opioid treatment program is also approved by the Substance Abuse and Mental Health Services Administration (SAMHSA).
Location and contact information:
933 N. Topeka St.
Wichita, KS 67214
(316) 201-1234
Get Started On The Road To Recovery.
Get Confidential Help 24/7. Call Today!
(844) 616-3400
2. DCCCA, Wichita, Kansas
DCCCA offers several residential treatment programs for women with children and adult men. They also offer two different OP services for men and women in Wichita.
Trusted features of this treatment program include:
Council on Accreditation (COA) accreditation
evidence-based treatment
a 3.7-star Google rating
Location and contact information:
122 N. Millwood St.
Wichita, KS 67203
(316) 265-6011
3. Higher Ground Tiyospaye, Wichita, Kansas
Drug rehab programs in Wichita provided by Higher Ground Tiyospaye are licensed and partially funded by the Kansas Department of Aging and Disability Services.
Treatment options at this drug treatment center include:
standard outpatient
intensive outpatient program (IOP)
aftercare
The drug and alcohol treatment program also provides 12-step groups, experiential skill-building classes, cognitive behavioral therapy (CBT), and motivational interviewing.
Location and contact information:
247 N. Market St.
Wichita, KS 67202
(316) 262-2060
4. Holland Pathways, Wichita, Kansas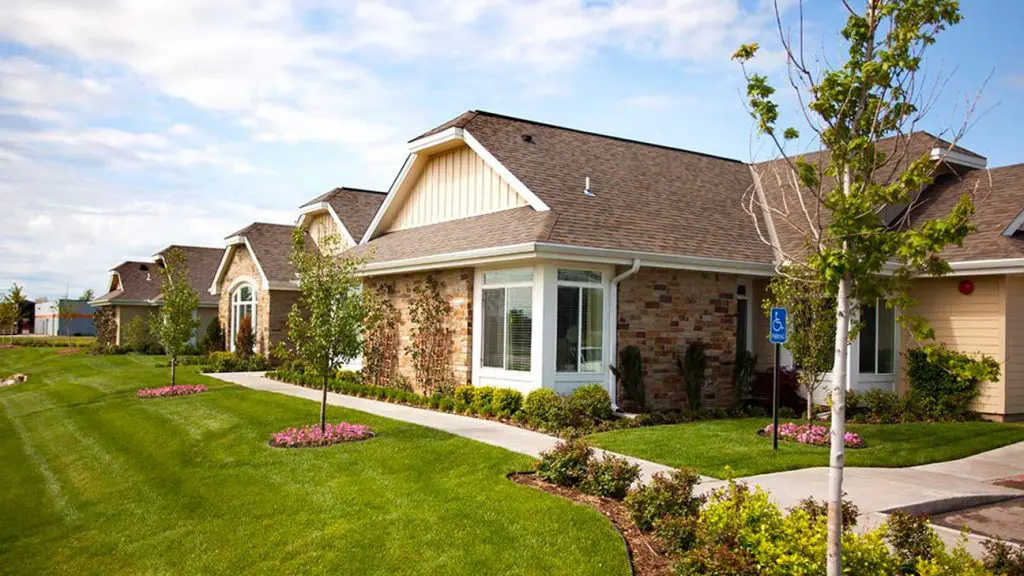 Holland Pathways offers several treatment approaches for substance use.
Drug addiction programs offered here include:
residential treatment
aftercare
OP
IOP
partial hospitalization program (PHP)
detox
Top qualities of this rehab facility are:
LegitScript certification
a 4.4-star Google rating
Location and contact information:
551 S. Holland St.
Wichita, KS 67209
(316) 260-1435
5. Substance Abuse Center Of Kansas CrossOver Recovery Center, Wichita, Kansas
This drug and alcohol abuse treatment program is a non-profit agency licensed by the State Substance Abuse Agency and rated 5 stars on Google. They primarily offer outpatient treatment.
Some of the addiction treatment services they offer include:
drug and alcohol assessments
peer mentorship
peer support groups
court evaluations
case management services
involuntary commitments
Most people are allowed to stay there for about five days. They also have an adult sobering unit where individuals can stay for up to 23 hours or until they are sober enough to safely leave.
Location and contact information:
940 N. Waco Ave.
Wichita, KS 67203
(316) 267-3825
6. Valley Hope Of Wichita, Wichita, Kansas
This is a drug and alcohol rehab center providing several outpatient treatment programs.
Treatment plans for drug abuse and alcohol addiction might involve:
IOP
continuing care
CBT
relapse prevention
educational programs
evening and day treatment for IOP
family program
free weekly alumni group
assessments
Trusted features of this south-central Kansas behavioral health center are:
LegitScript certification
Joint Commission accreditation
membership in the National Association of Addiction Treatment Providers (NAATP)
Location and contact information:
901 W. Douglas Ave.
Wichita, KS 67213
(316) 264-7369
7. Wichita Comprehensive Treatment Center, Wichita, Kansas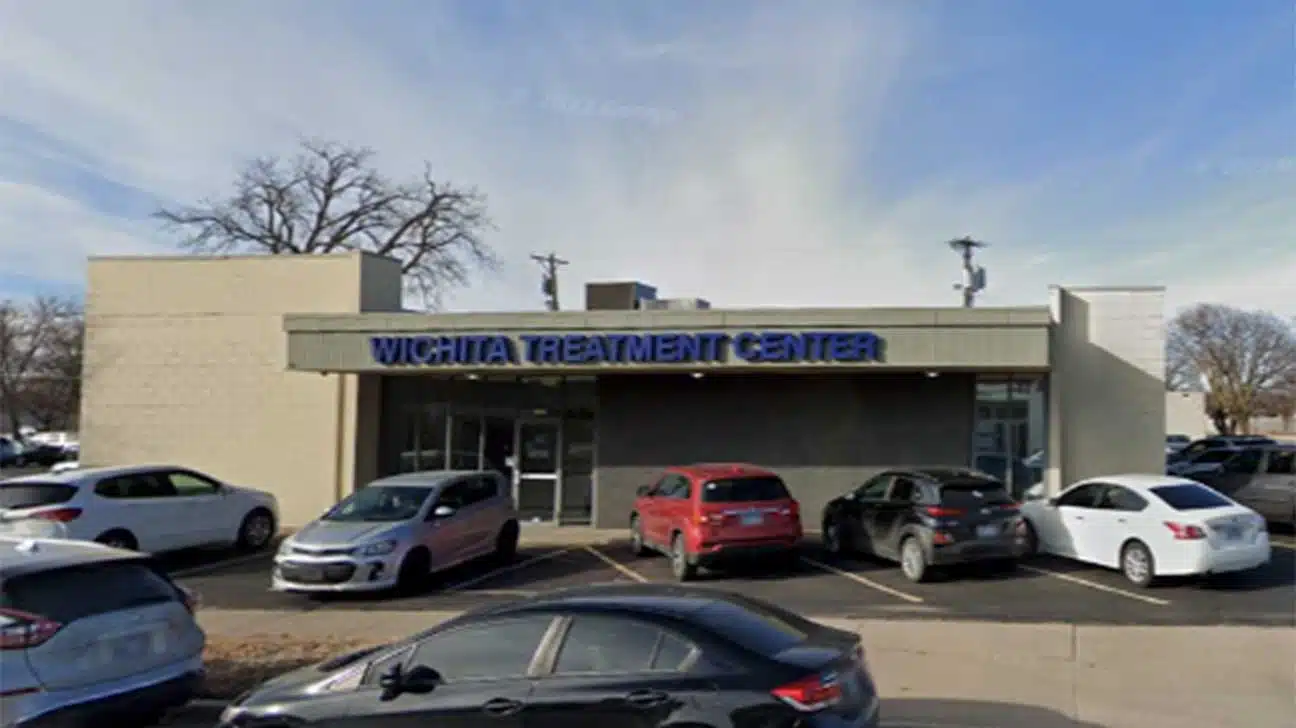 This is an outpatient methadone clinic offering treatment for individuals overcoming addictions to opioids.
They combine medication-assisted treatment (MAT) with behavioral therapy to achieve long-term recovery.
Opioid dependency services provided here are backed by:
Location and contact information:
939 N. Main St.
Wichita, KS 67203
(877) 233-9815
Types Of Treatment Programs In Wichita
A full continuum of behavioral health care is available in Wichita, Kansas.
If you need to remain at home throughout your treatment program to maintain employment, raise a family, or some other responsibility, you can choose outpatient treatment.
Outpatient programs in Wichita include:
standard OP
IOP
PHP
detox
MAT
counseling and therapy
For those who need a more robust treatment plan, inpatient treatment may be the best option.
Inpatient options in Wichita include:
residential treatment
inpatient programs
inpatient detox
Opioid Treatment In Wichita
There are several opioid treatment centers in Wichita. This generally involves medication-assisted treatment, a combination of medications and therapies.
With an MAT program in Wichita, you'll get:
regular dosings of a withdrawal management medication, such as methadone, Suboxone, or buprenorphine
group therapy
support groups
individual counseling
aftercare planning
FAQs For Drug Treatment Programs In Wichita
Find answers to commonly asked questions about drug and alcohol addiction treatment in Wichita, Kansas.
❓ What Are The Benefits Of Rehab Programs In Wichita?
✔️ You can get medical advice, support from other peers in recovery, therapy, coping tools, substance abuse management techniques, and a sober environment to detox from substances.
❓ How Much Does It Cost To Go To Wichita Drug Rehab Programs?
✔️ It costs anywhere between a few hundred dollars to thousands of dollars to get drug treatment in Wichita, depending on your program.
Detox programs are short-lasting, and cost between $300 and $1,000. Outpatient treatment may cost between $5,000 and $10,000, and inpatient treatment upwards of $15,000.
❓ How Can I Pay For A Rehab Program In Wichita?
✔️ You do not have to cover treatment costs out of pocket. Many addiction treatment programs accept health insurance, Medicaid, Medicare, or offer payment assistance.
Find Alcohol And Drug Rehab Centers In Wichita
You or your loved one can find a range of addiction treatment services in Wichita, Kansas.
Find addiction treatment near Wichita, KS:
Updated on December 14, 2022
This page does not provide medical advice.
See more
Article resources
Addiction Resource aims to provide only the most current, accurate information in regards to addiction and addiction treatment, which means we only reference the most credible sources available.
These include peer-reviewed journals, government entities and academic institutions, and leaders in addiction healthcare and advocacy. Learn more about how we safeguard our content by viewing our editorial policy.