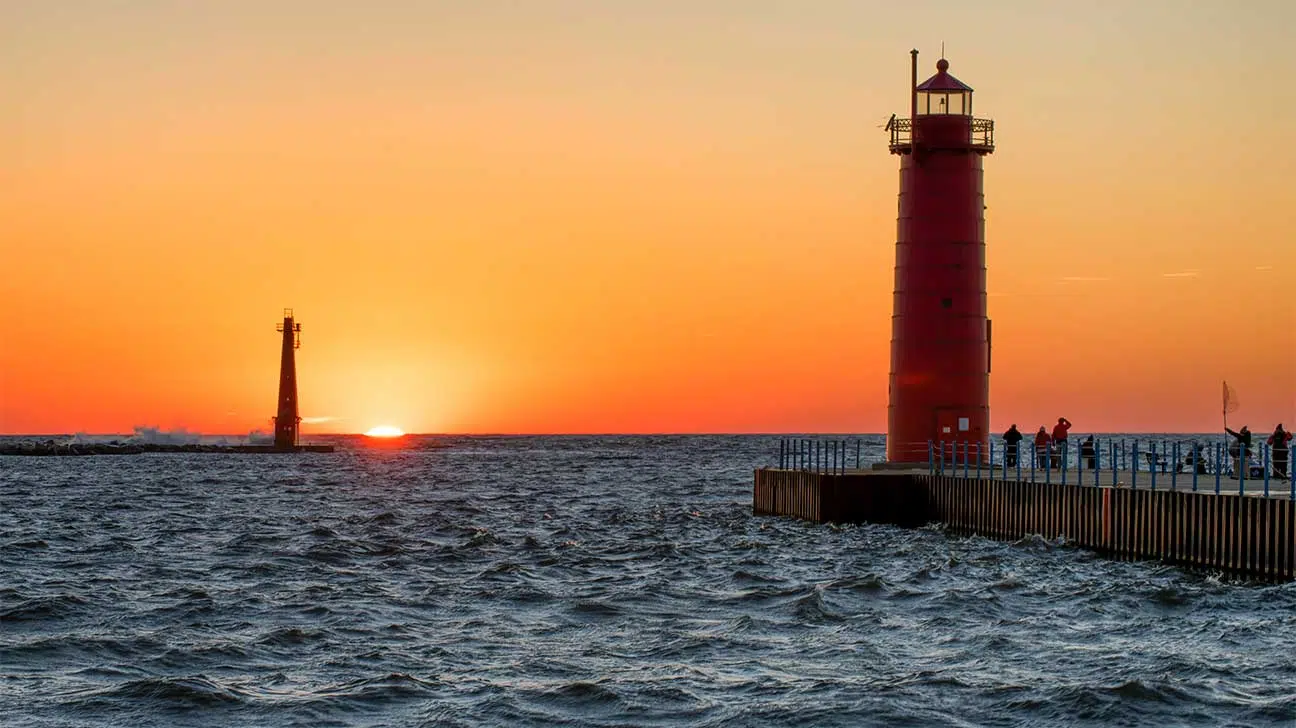 Drug and alcohol treatment centers in Michigan provide recovery programs designed to treat severe substance abuse or co-occurring disorders.
These long-term residential treatment programs may provide levels of care and evidence-based treatment that goes beyond what outpatient treatment or short-term inpatient treatment can do.
Long-term addiction treatment services can last up to three months.
List Of Michigan Long-Term Drug Rehab Centers
Below is our list of long-term recovery facilities that have been vetted for quality and professionalism by considering their accreditations, memberships, and Google ratings.
1. Dawn Farm, Ann Arbor, Michigan
Dawn Farm is an addiction treatment facility near Ann Arbor, MI, that offers long-term residential treatment in the form of a three- to four-month-long program.
During this time, clients receive evidence-based treatment and psychiatric services from a nurse practitioner. Clients also work the farm and take care of keeping house and preparing meals.
The lengthy stay gives the principles of treatment a chance to sink in. Dawn Farm has many success stories on its website, and they have a 4.6-star rating on Google.
Location and contact information:
6633 Stony Creek Rd.
Ypsilanti, MI 48197
(734) 485-8725
Get Started On The Road To Recovery.
Get Confidential Help 24/7. Call Today!
(844) 616-3400
2. Kalamazoo Probation Enhancement Program (KPEP), Kalamazoo, Michigan
KPEP offers both short-term and long-term residential treatment for people in the criminal justice system.
This program allows them to work on recovery while fulfilling their sentencing requirements.
KPEP is a drug rehab center in Kalamazoo, MI, that offers cognitive behavioral therapy as well as a structured environment that gives clients skills to achieve independence.
The facility is accredited by the Commission on Accreditation for Rehabilitation Facilities (CARF) and the American Correctional Association (ACA).
Location and contact information:
937 Chicago Ave.
Kalamazoo, MI 49048
(269) 382-4264
3. Mariner's Inn, Detroit, Michigan
Mariner's Inn is a residential inpatient treatment center in Detroit, Michigan. They offer substance abuse treatment to men who may be homeless.
Their long-term treatment plans incorporate evidence-based modalities with experimental practices like music and art therapy.
They also use the benefit of long-term recovery to teach men vocational skills, help them finish their GED, and assist them with literacy.
Mariner's Inn has several testimonials from former clients on their website, and they have a 4.3-star rating on Google.
Location and contact information:
445 Ledyard
Detroit, MI 48201
(313) 962-9446 x224
4. Our Hope, Grand Rapids, Michigan
This Grand Rapids, MI rehabilitation center offers 90-day residential treatment plans for women, especially women who are pregnant or parenting.
They are a drug and alcohol rehab center in a homey setting that also offers mental health services for co-occurring disorders.
They treat intravenous drug use and work with women who have an open case with Child Protective Services.
They are accredited by CARF and they have a 3.9-star rating on Google.
Location and contact information:
324 Lyon St. NE
Grand Rapids, MI 49503
(616) 451-2039
5. SHAR Macomb, Oakland, Michigan
SHAR is a treatment center in Oakland that offers residential recovery services that can be up to 120 days in length and include detoxification depending on your individual needs.
SHAR stands for Self-Help Addiction Rehabilitation and incorporates education and therapy to help clients deal with triggers of normal living.
This program is also specifically designed for clients with co-occurring mental disorders or those who have to fulfill obligations to the criminal justice system.
Shar is CARF accredited and affiliated with Blue Cross and Blue Shield of Michigan (BCBSM).
Location and contact information:
6902 Chicago Rd.
Warren, MI 48092
(586) 983-2670
What To Expect During Long-Term Addiction Treatment In Michigan
If you have been experiencing a long-lasting alcohol addiction or a severe substance use disorder, you may need to consider intensive treatment options, such as a long-term program.
Substance abuse treatment that lasts 90 days or and integrates research-backed treatment approaches is proven to help people not only achieve but stay in lasting recovery.
Here's what to expect during a long-term recovery program.
Length Of Long-Term Drug Rehab
Long-term drug rehab centers most often provide inpatient treatment for a period of 60 to 90 days. Some last even longer, depending on how severe your substance use disorder is.
Residential facilities may offer care for six months to one year or longer, depending on their program, space in the program, your insurance coverage, your needs, and other factors.
Treatment Services
The treatment services you may find in a long-term rehab program will vary by the facility.
Some long-term recovery services you may find include:
medical detox
dual diagnosis treatment
drug abuse treatment
development of coping mechanisms
cognitive behavioral therapy
group therapy
aftercare
psychiatric healthcare
mental health treatment
Financial Commitment Of Long-Term Drug Rehab
These kinds of rehab programs also require a considerable financial commitment.
Often, the addiction treatment centers that provide them are willing to work with private health insurance companies (or sometimes even state-funded insurance like Medicare or Medicaid).
Some long-term drug rehab facilities may offer payment assistance or payment options.
FAQs For Long-Term Drug And Alcohol Treatment Facilities In Michigan
If you still have concerns about long-term addiction treatment in Michigan, consult the frequently asked questions below.
What Is The Average Length Of A Long-Term Inpatient Treatment Program?
Long-term residential treatment programs for drug or alcohol use can last between 30 and 90 days. Some can last even longer.
How Do I Know If I Need A Long-Term Rehab Program?
You may need a long-term program if your substance abuse is chronic, has lasted for years, and if you have tried a rehab program before without success.
Long-term addiction treatment is also optimal for people who have relapsed and want a greater chance at establishing long-term recovery.
What Are The Benefits Of A Long-Term Rehab Program?
Long-term rehab gives you the chance to settle into a comfortable environment and spend a considerable amount of time focusing on your addiction recovery.
Find A Long-Term Addiction Recovery Center In Michigan
If you have tried other treatment programs in Michigan and are still experiencing substance abuse, there is hope for recovery.
Long-term residential treatment gives you the opportunity to focus on what you need to do to prepare for sober living outside of rehab.
Call our confidential helpline, and let us guide you or your loved one to a rehab facility that fits your needs.
Published on August 9, 2022
This page does not provide medical advice.
See more
Article resources
Addiction Resource aims to provide only the most current, accurate information in regards to addiction and addiction treatment, which means we only reference the most credible sources available.
These include peer-reviewed journals, government entities and academic institutions, and leaders in addiction healthcare and advocacy. Learn more about how we safeguard our content by viewing our editorial policy.