Luxury rehab programs in Montana are the perfect option for professionals and other clients seeking top-tier amenities and reputable evidence-based treatment options.
These programs typically feature beautiful settings, customized treatment plans, gourmet meals, and private or semi-private living quarters.
Luxury Drug And Alcohol Rehab Centers In Montana
Montana is home to one luxury addiction treatment center.
Top marks of quality for luxury rehab facilities include accreditation status, Google ratings, positive client testimonials, and other accolades.
Rocky Mountain Treatment Center, Great Falls, Montana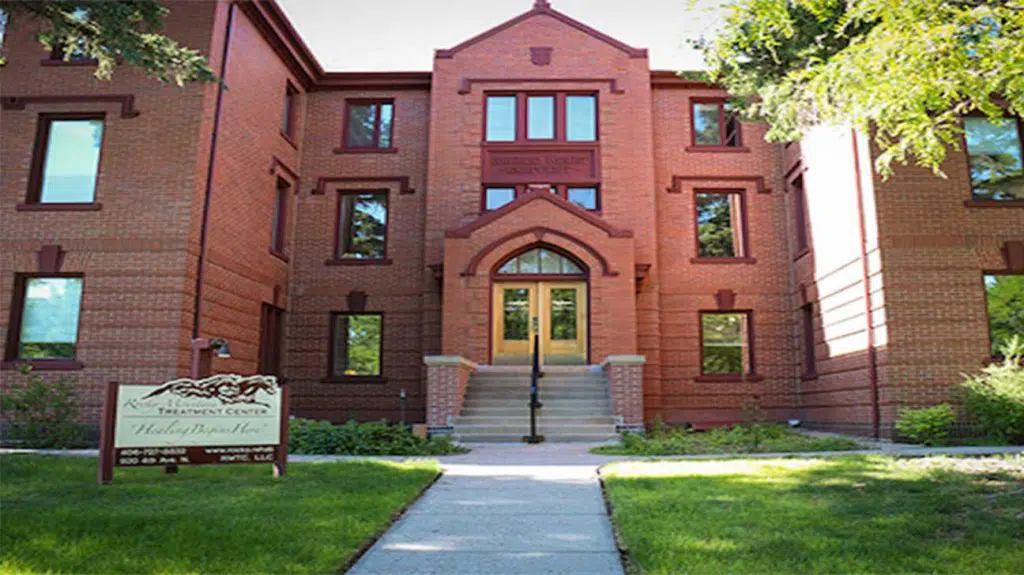 This addiction treatment center in Great Falls, MT, offers individualized care and innovative evidence-based treatment services such as detox, 12-step programs, inpatient treatment, and partial hospitalization programs (PHP).
Additionally, clients can take advantage of optional spiritual programs, equine-assisted therapy, and a range of other recreational activities.
This drug rehab center is backed by the Joint Commission accreditation, verification from Psychology Today, LegitScript certification, and a 4.6-star Google rating.
Location and contact information:
920 4th Ave. North
Great Falls, MT 59401
(406) 727-8832
Get Started On The Road To Recovery.
Get Confidential Help 24/7. Call Today!
(844) 616-3400
What Treatment Services Are Offered In Luxury Drug Rehab Programs?
Luxury substance abuse treatment providers will typically offer research-based and holistic treatment options, as well as an array of amenities to provide comfort for their clients.
Common features of luxury drug and alcohol rehab centers:
outpatient treatment
mental health services
support groups for people with chemical dependency and opioid addiction
intensive outpatient services
case management and wellness services
group therapy
12-step programs for alcohol addiction
medication-assisted treatment (MAT)
residential treatment
dual diagnosis treatment for co-occurring disorders
aftercare services
High-end Montana drug treatment centers will also offer amenities that may include massage therapy, private or semi-private rooms, yoga classes, and more.

Montana Luxury Rehab FAQs
The frequently asked questions below may help you or your loved one find a Montana treatment program that fits your unique needs.
Do Luxury Addiction Treatment Programs Offer Gender-Specific Care?
Yes, there are many luxury and non-luxury behavioral health facilities that provide gender-specific treatment.
What Types Of Insurance Are Accepted At Luxury Rehab Centers In Montana?
Are There Luxury Rehab Centers In Every City In Montana?
No, but whether you live in Missoula, Butte, Bozeman, Billings, Havre, Rimrock, or Helena, you can find an addiction recovery center that offers reputable care.
Read more about the best rehab centers in Montana.
Find A Luxury Substance Abuse Treatment Facility Today
Call our toll-free helpline today for more information on outpatient and inpatient drug treatment in the state of Montana. Our team can help get you on track to long-term sobriety.
Published on July 21, 2022
This page does not provide medical advice.
See more
Article resources
Addiction Resource aims to provide only the most current, accurate information in regards to addiction and addiction treatment, which means we only reference the most credible sources available.
These include peer-reviewed journals, government entities and academic institutions, and leaders in addiction healthcare and advocacy. Learn more about how we safeguard our content by viewing our editorial policy.