Luxury rehab centers in Wisconsin provide many of the same general inpatient and outpatient treatment services that other treatment facilities do — but within a more comfortable setting.
Luxurious and high-end services and amenities are typically offered within these treatment programs.
Private rooms, comfortable dining arrangements with private chefs, and evidence-based therapy are just a few features you can find at a luxury rehab center in Wisconsin.
List Of Luxury Drug Rehab Facilities In Wisconsin
The drug and alcohol rehabilitation centers in this list were selected for their high Google ratings, accreditations, certifications, luxurious amenities, and high-end features.
1. Arbor Place, Menomonie, Wisconsin
Mental and behavioral health services are the specialty of this luxury addiction treatment facility in Menomonie, Wisconsin.
Substance abuse treatment is available at this location through the following programs:
drug and alcohol detoxification
behavioral therapy
individualized treatment plans
access to support groups
alcohol abuse treatment
This facility offers recreation rooms, adventure-based activities, and a private gym.
Notable features of this rehab center are:
a LegitScript certification
provision of evidence-based treatment practices
published reviews from past clients
Location and contact information:
4076 Kothlow Ave.
Menomonie, WI 54751
(715) 235-4537
Get Started On The Road To Recovery.
Get Confidential Help 24/7. Call Today!
(844) 616-3400
2. Burkwood Treatment Center, Hudson, Wisconsin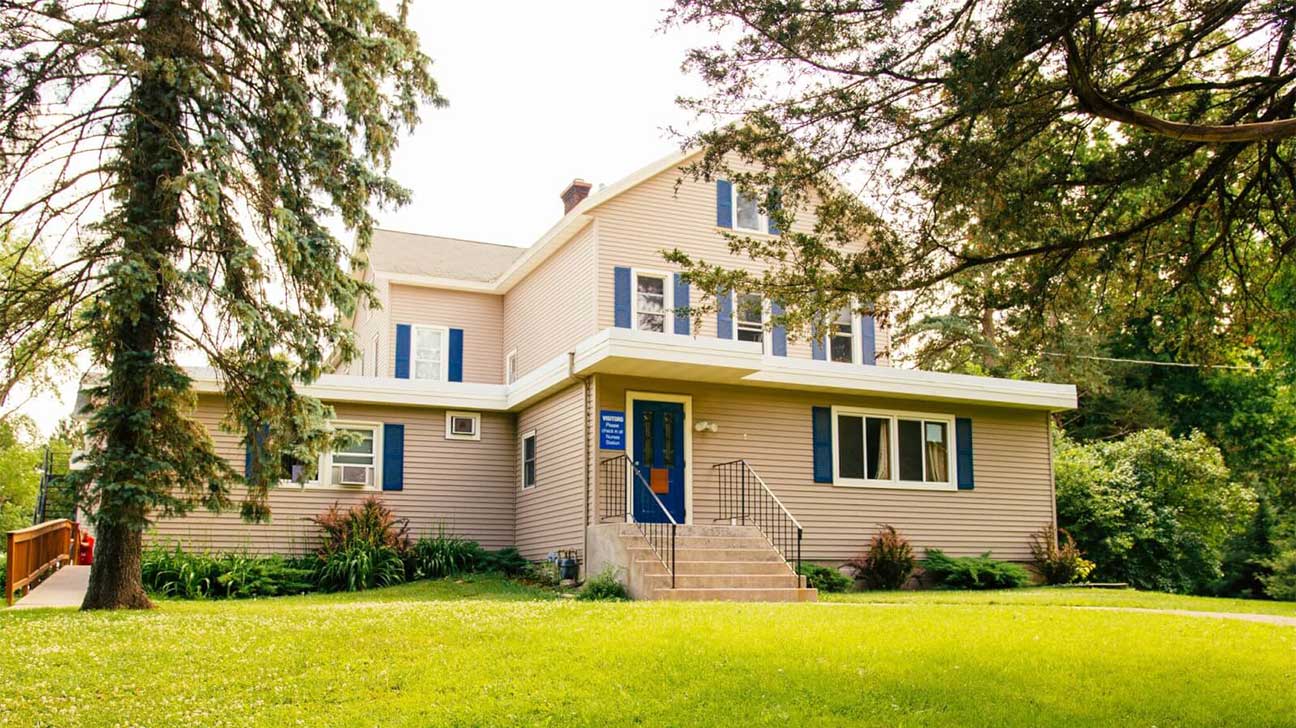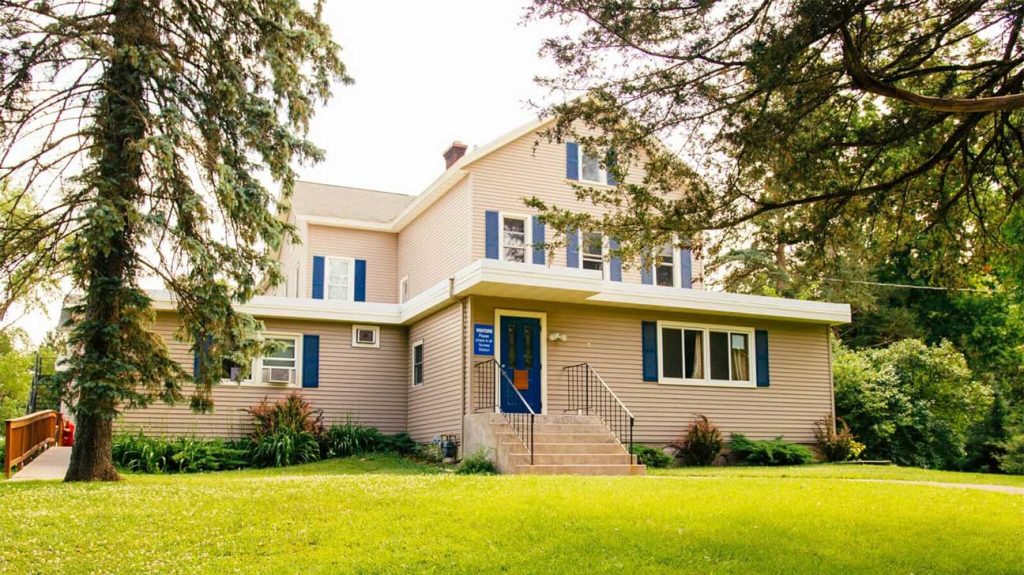 This luxurious and scenic drug rehab center in Hudson, Wisconsin, provides its clients with a full continuum of healthcare services in a high-end setting.
Top-tier features of BTC include the following:
scenic, forest location in Willow River State Park
evidence-based therapy programs
faith-based, spiritual healing
exercise and nutrition planning with licensed health advisors
This facility provides both mental and physical addiction treatment services.
Treatment options at this location include:
residential treatment
sober living housing
wellness and sobriety counseling
access to 12-step programs
Veterans Affairs program
continuing care and aftercare services
chemical dependency detox
inpatient and outpatient treatment
A 3.9-star Google rating accompanies 40+ published reviews from past clients for this residential program.
Location and contact information:
615 Old Mill Rd.
Hudson, WI 54016
(715) 954-5653
3. Midwest Detox, Brookfield, Wisconsin
This facility provides private rooms, ensuite bathrooms, and a number of master's-level dually licensed therapists who provide individual counseling and therapy services.
You can expect to find the following addiction treatment programs at this location:
MAT
inpatient and outpatient programs
drug use education and prevention programs
dual diagnosis treatment
long-term recovery planning
individualized treatment plans
Meritable marks at this rehab center include:
affiliation with the National Association of Addiction Treatment Providers (NAATP)
a LegitScript certification
Location and contact information:
13850 W. Capitol Dr.
Brookfield, WI 53005
(414) 409-5200
4. WIN Drug And Alcohol Rehabilitation Center, Madison, Wisconsin
This drug and alcohol treatment provider in Madison, WI, offers a number of luxurious features and amenities, including luxury suites and recreational game rooms.
Addiction treatment programs at WIN include:
intensive outpatient programs (IOP)
drug and alcohol rehab services
holistic treatment practices
transitional and long-term recovery housing
drug addiction counseling and educational programs
This rehab center benefits from published client testimonials to accompany a 5.0-star Google rating.
Location and contact information:
202 S. Park St.
Ste. 4
Madison, WI 53715
(262) 396-6726
What Treatment Services Are Offered In Luxury Drug Rehab Programs?
A number of physical, behavioral, and mental health treatment services are provided by luxury rehab centers in Wisconsin.
You can find drug and alcohol addiction treatment at these rehab centers in the form of:
inpatient treatment
recovery housing
substance use disorder prevention and treatment
drug abuse education and counseling
individual and group therapy
aftercare services
detoxification services
medication-assisted treatment (MAT)
faith-based treatment
adventure-based therapy
evidence-based treatment practices
outpatient programs
FAQs For Luxury Rehab Centers In Wisconsin
Find answers to some of the most frequently asked questions concerning luxury rehab centers in the state of Wisconsin.
How Long Is The Typical Length Of Stay At A Luxury Rehab Center?
There is no simple answer to this question, as the length of stay in any Wisconsin rehab center is determined upon clinical evaluation and medical advice from the rehab centers medical staff.
Staff members and doctors take into account the substance or substances used and the severity of the addiction to decide each client's length of stay.
In general, short-term rehab programs may last 30 days or less, while long-term rehab programs may range from 60-90 days, or upwards of six months to a year or longer.
Do Luxury Rehab Centers Accept Private Health Insurance Plans?
Some Wisconsin rehab centers take health insurance, but not all do.
Other viable payment options may include state or federal funding, private pay, sliding fee scales, and public scholarships.
Can I Request Gender-Specific Care At A Luxury Rehabilitation Center?
You can, but the rehab center in question may be unequipped or without the resources to accommodate your request.
Some rehab centers operate as men's only or women's only treatment centers, while others have large enough facilities to accommodate both — as well as mixed-gender treatment.
You should verify the existence of a gender-specific program with the luxury rehab center of your choice prior to enrollment.
Learn more about women's drug rehab centers in Wisconsin or Wisconsin men's addiction treatment centers.
Find Luxury Rehab Centers In Wisconsin
If you or a loved one is in search of a high-end addiction treatment center in Wisconsin, give our helpline a call today to discuss obtaining a referral to a rehab facility near you.
Published on July 25, 2022
This page does not provide medical advice.
See more
Article resources
Addiction Resource aims to provide only the most current, accurate information in regards to addiction and addiction treatment, which means we only reference the most credible sources available.
These include peer-reviewed journals, government entities and academic institutions, and leaders in addiction healthcare and advocacy. Learn more about how we safeguard our content by viewing our editorial policy.