Hanson is located within historic Plymouth County in Massachusetts, nearby three drug rehab centers.
Near Hanson, substance abuse treatment programs include:
residential inpatient treatment
medical detox
day treatment programs
outpatient programs
MAT for opioid addiction or alcohol abuse
For more treatment options, be sure to view our list of the best rehab centers in Massachusetts.
Rehab Centers Near Hanson, Massachusetts
1. Bedrock Recovery Center- Canton, Massachusetts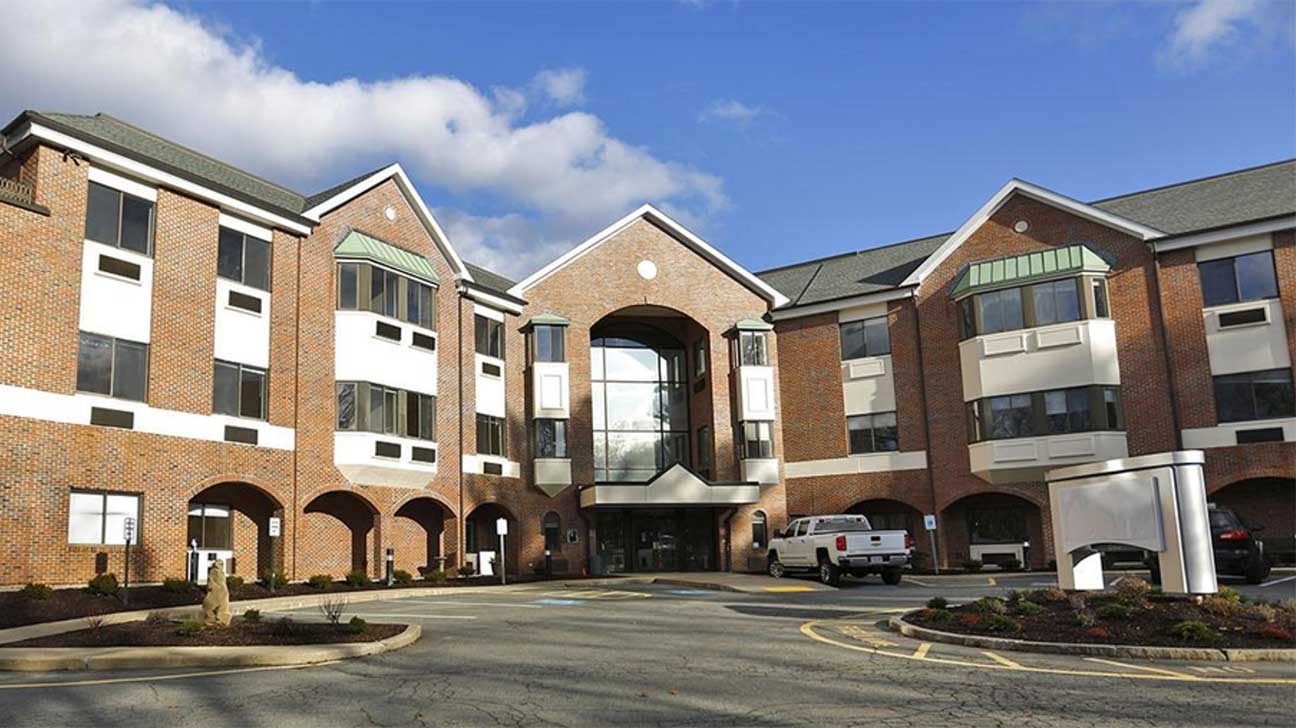 Bedrock is located only a 26-minute drive away from Hanson.
It has programs proven to help people with SUD recovery, including residential inpatient treatment.
Other addiction treatment programs here include:
medical detox
12 step programs
medication-assisted treatment (MAT)
Location and contact information:
1 Meadowbrook Way
Canton, MA 02021
(617) 657-2877
Get Started On The Road To Recovery.
Get Confidential Help 24/7. Call Today!
(844) 616-3400
2. Brook Recovery Center – Abington, Massachusetts
This highly-rated drug rehab center is only an 11-minute drive from Hanson.
They offer programs to help people lead full lives while still getting addiction treatment.
Brook Recovery Center has programs including:
IOP programs
day treatment (PHP programs)
evening intensive outpatient treatment
Location and contact information:
673 Bedford St.
Abington, MA 02351
(866) 783- 8835
3. Northeast Addictions Treatment Center – Quincy, Massachusetts
This drug and alcohol addiction treatment facility is highly rated by clients and is only a 26-minute drive from Hanson.
They have various addiction treatment programs, including:
12-step treatment
intensive outpatient treatment
aftercare addiction treatment
Location and contact information:
36 Miller Stile Rd.
Quincy, MA 02169
(800) 851-1941
Finding Addiction Treatment Near Hanson, Massachusetts
Hanson is less than a 30-minute drive from some of the most highly-rated addiction treatment centers in Massachusetts.
These substance abuse treatment centers offer everything from medical detox to inpatient and outpatient treatment for people looking to recover from substance abuse treatment.
If you are considering traveling for addiction treatment, be sure to view our list of the best rehab centers in the US.
Find addiction treatment near Hanson, MA:
Published on October 7, 2021
This page does not provide medical advice.
See more
Article resources
Addiction Resource aims to provide only the most current, accurate information in regards to addiction and addiction treatment, which means we only reference the most credible sources available.
These include peer-reviewed journals, government entities and academic institutions, and leaders in addiction healthcare and advocacy. Learn more about how we safeguard our content by viewing our editorial policy.