No accredited drug rehab centers are located in Sharon, but many are located near Boston and its suburbs.
Substance abuse treatment programs provided in the area include:
inpatient treatment
outpatient treatment
dual diagnosis care for co-occurring disorders
medical detox
12-step programs
sober housing
For more treatment options, be sure to view our list of the best drug rehab centers in Massachusetts.
Rehab Centers Near Sudbury, Massachusetts
1. Bedrock Recovery Center — Canton, Massachusetts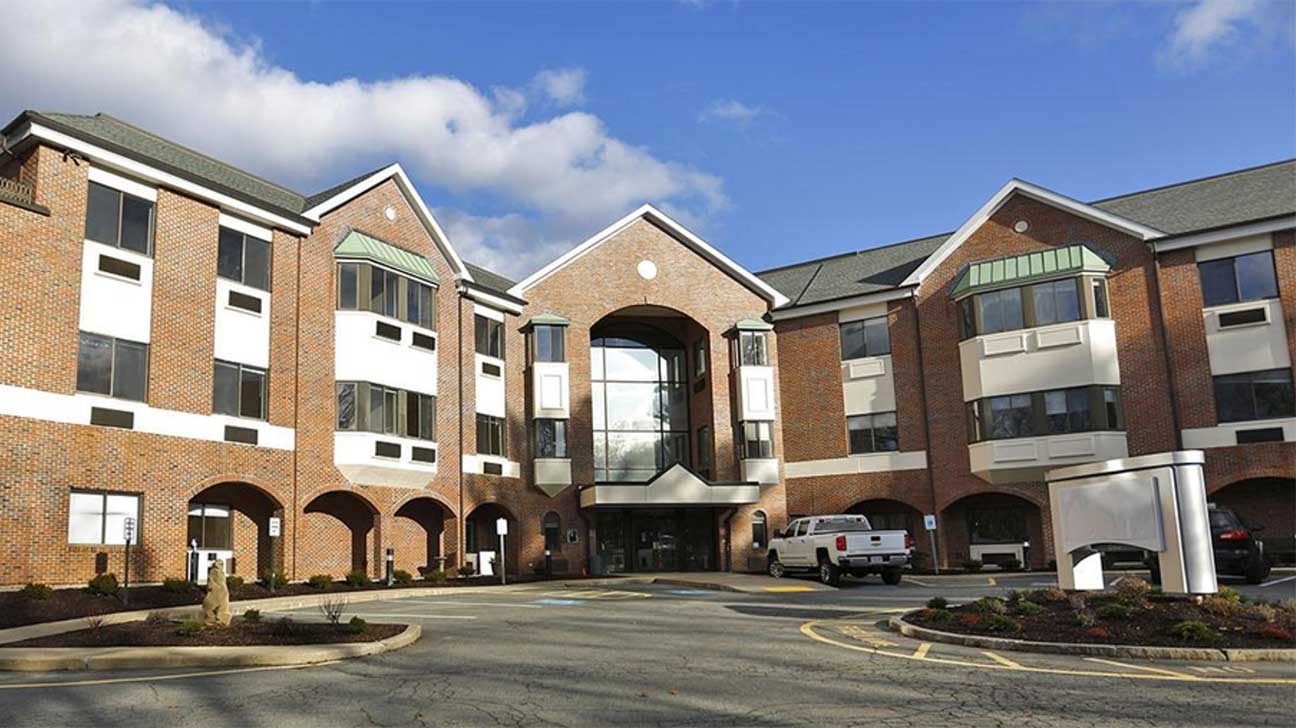 Bedrock Recovery Center is a top-quality drug rehab center in the city of Canton, Massachusetts.
It is less than 30 miles from Sudbury. CARF International and the Joint Commission accredited bedrock Recovery Center.
Substance abuse treatment services provided include:
residential drug rehab

individual and group therapy

medication-assisted treatment (MAT)
aftercare
Location and contact information:
1 Meadowbrook Way
Canton, MA 02021
(877) 264-0976
Get Started On The Road To Recovery.
Get Confidential Help 24/7. Call Today!
(844) 616-3400
2. New England Recovery Center — Westborough, Massachusetts
The New England Recovery Center is a part of Spectrum Health Systems.
This drug and alcohol addiction treatment facility specializes in residential treatment for a variety of substance use disorders.
It is just 14.5 miles from the city of Sudbury.
Other alcohol and drug addiction treatment services include:
medical detox (drug detox and alcohol detox)
residential treatment
family programs
Location and contact information:
153 Oak St.
Westborough, MA 01581
(877) 697-3422
3. Spectrum Health Systems — Framingham, Massachusetts
Another Spectrum Health Systems drug rehab center is located near Sudbury in the Boston suburb of Framingham.
This facility offers outpatient addiction treatment seven days a week.
Substance abuse treatment services offered include:
substance abuse counseling
impaired driving programs
and more
Location and contact information:
68 Franklin St.
Framingham, MA 01702
(508) 875-5801
Finding Substance Abuse Treatment Centers In Sudbury, Massachusetts
Residents of Sudbury, Massachusetts, have access to a multitude of accredited alcohol and drug treatment centers.
If you are considering traveling for addiction treatment, be sure to view our list of the best drug rehab centers in the US.
Find addiction treatment near Sudbury, MA:
Published on September 14, 2021
This page does not provide medical advice.
See more
Article resources
Addiction Resource aims to provide only the most current, accurate information in regards to addiction and addiction treatment, which means we only reference the most credible sources available.
These include peer-reviewed journals, government entities and academic institutions, and leaders in addiction healthcare and advocacy. Learn more about how we safeguard our content by viewing our editorial policy.