The U.S. Health and Human Services gave Nevada a "C" rating for its opioid death rate.
Illicit drug use in the state has historically been higher than the national average.
There are not any alcohol and drug treatment centers in Valmy, Nevada. However, there are five addiction treatment facilities within a few hours' drive of the city.
These drug and alcohol rehab centers deliver:
outpatient treatment
inpatient treatment
medical detox programs
For more treatment options, be sure to view our list of the best alcohol detox centers in Nevada.
Rehab Centers Near Valmy, Nevada
1. Center For Addiction Medicine – Las Vegas, Nevada
Outpatient services are available from this rehab center.
Individuals with a substance use disorder can select intensive or standard substance abuse treatment programs.
Location and contact information:
4445 South Jones Blvd
Suite 3
Las Vegas, NV 89103
(702) 873-7800
Find the right treatment program in Valmy, NV today.
Call to be connected with a treatment specialist. 100% Free and Confidential.
(844) 616-3400
2. Desert Hope Treatment Center – Las Vegas, Nevada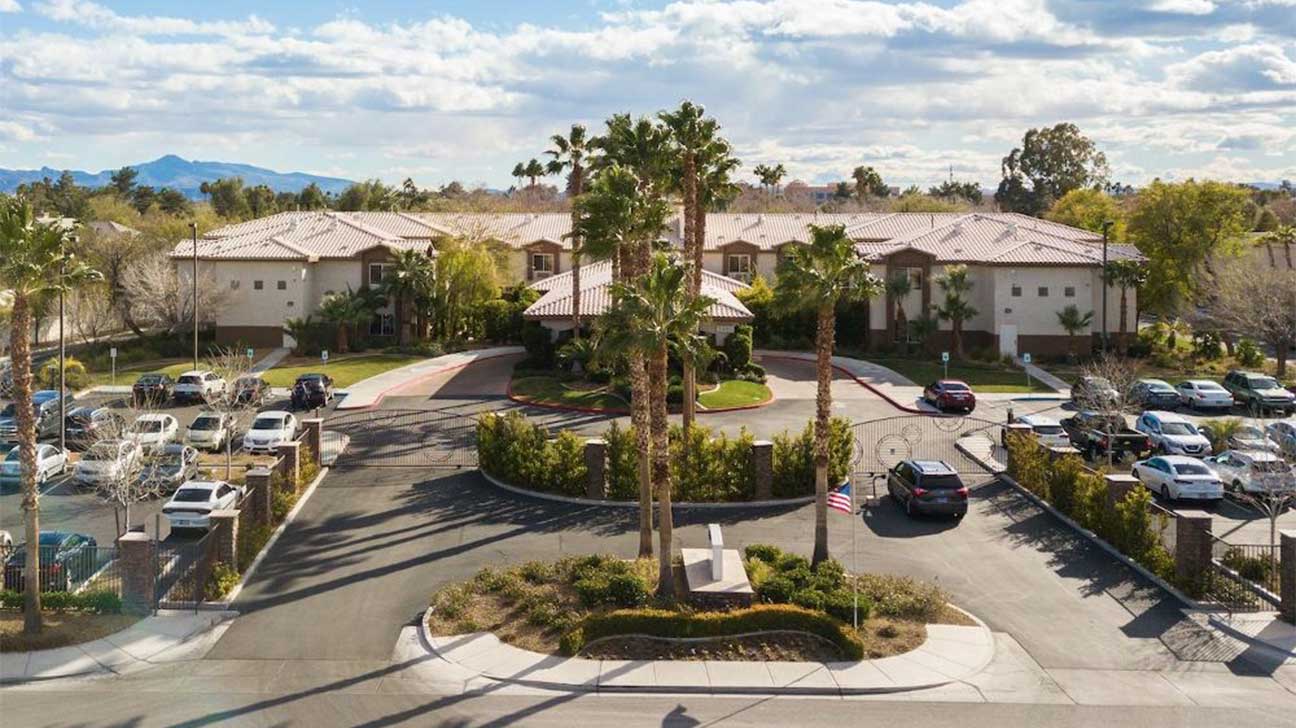 Desert Hope Treatment Centers is located in Las Vegas.
This full-service drug addiction treatment center offers:
inpatient treatment
detox services
Location and contact information:
2465 East Twain Ave
Las Vegas, NV 89121
(702) 410-6112
3. New Frontier – Fallon, Nevada
New Frontier offers inpatient treatment for addiction recovery, medical detox, and outpatient rehab programs.
Location and contact information:
1490 Grimes St
Fallon, NV 89407
(775) 423-1412
4. Step One Recovery – Reno, Nevada
This drug rehab center offers a combination of outpatient services and transitional housing to adult men.
Location and contact information:
1015 North Sierra St
Reno, NV 89503
(775) 329-9830
5. The Life Change Center – Reno, Nevada
Inpatient and short-term detox services are available at The Life Change Center.
Location and contact information:
130 Vine St.
Reno, NV 89503
(775) 900-8522
Find Valmy Substance Abuse Treatment Centers
Seeking addiction treatment near Valmy, Nevada, involves traveling to other cities.
The majority of treatment centers are in the Las Vegas and Reno areas.
Contact our addiction treatment helpline at your earliest convenience for more information about drug rehab centers across the United States.
Find addiction treatment near Valmy, NV:
Published on February 25, 2021
This page does not provide medical advice.
See more
Article resources
Addiction Resource aims to provide only the most current, accurate information in regards to addiction and addiction treatment, which means we only reference the most credible sources available.
These include peer-reviewed journals, government entities and academic institutions, and leaders in addiction healthcare and advocacy. Learn more about how we safeguard our content by viewing our editorial policy.