People in need of addiction treatment in New Jersey have a variety of options in Camden County, located on the opposite side of the river from Philadelphia.
These programs utilize evidence-based recovery methods like medical detox, medication-assisted treatment (MAT), and counseling and may also offer holistic therapies.
List Of Top Addiction Treatment Facilities In Camden County, New Jersey
Our team selected the facilities listed below based on accreditation, licensing, LegitScript certification, client testimonials, years of service, Google ratings, and more.
1. The Healing Center, Cherry Hill, New Jersey
The Healing Center is a luxury treatment program that can help people experiencing substance abuse or mental health disorders.
Services at this Cherry Hill, NJ, rehab center include:
This program is fully licensed by the state of New Jersey and supported by positive client testimonials and a 5-star Google rating.
Location and contact information:
431 3rd Ave.
Cherry Hill, NJ 08002
(856) 514-8092
Get Started On The Road To Recovery.
Get Confidential Help 24/7. Call Today!
(844) 616-3400
2. Legacy Healing Center, Cherry Hill, New Jersey
Legacy Healing Center provides various levels of comprehensive drug and alcohol treatment to adults battling opioid abuse, alcohol addiction, and more.
Here, you'll find:
Legacy Healing Center has received accreditation from The Joint Commission in addition to its 4.9-star Google rating and client success stories on its website.
Location and contact information:
800 Kings Hwy. N.
Ste. #100
Cherry Hill, NJ 08034
(856) 263-4965
3. Liberty Wellness Drug And Alcohol Rehab, Berlin, New Jersey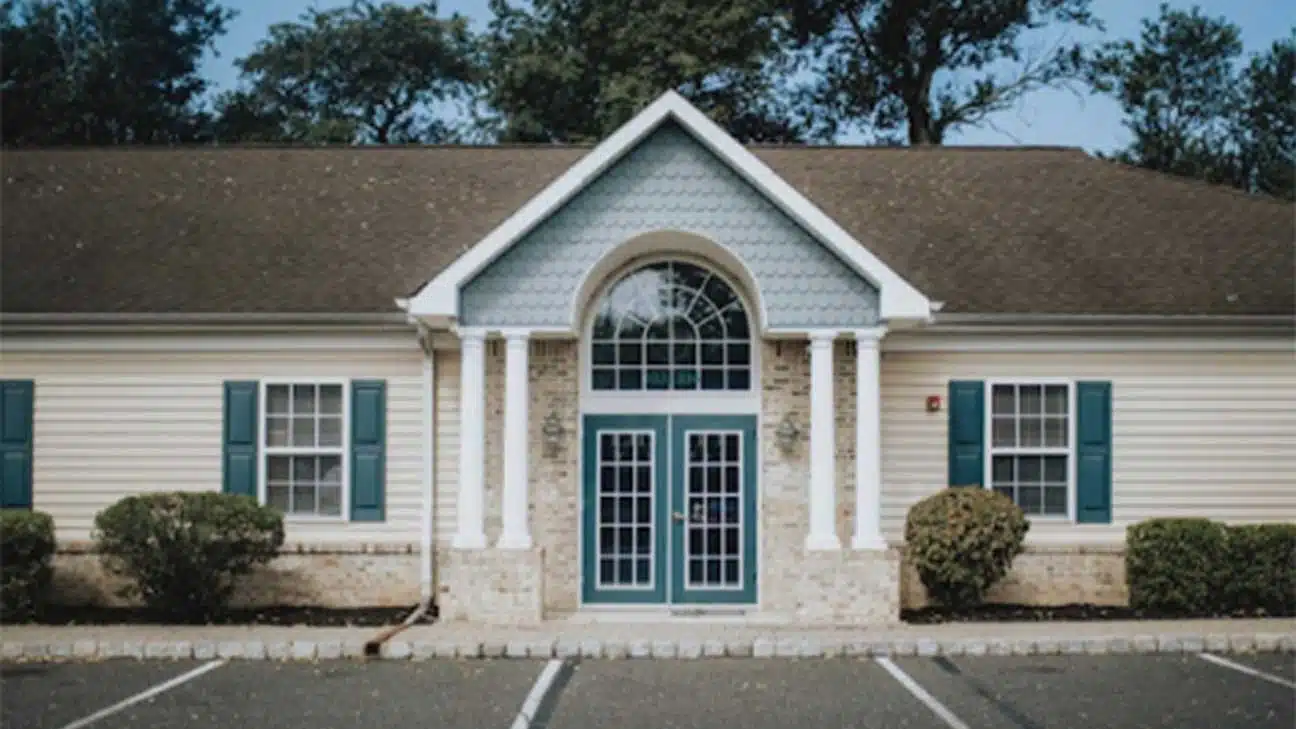 Liberty Wellness provides a wide range of research-backed and holistic outpatient services to people seeking recovery from substance use disorders.
Treatments here include the use of:
Joint Commission accreditation, high Google ratings, and affiliations with national substance abuse organizations back the quality of care at this treatment facility.
Location and contact information:
20 E. Taunton Rd.
Ste. #103
Berlin, NJ 08009
(866) 934-4037
4. Victory Bay Mental Health And Addiction Treatment, Clementon, New Jersey
Victory Bay is a comprehensive eating disorder, mental health, and substance abuse treatment facility.
The program here includes:
A number of common private health insurance plans are accepted by this facility, which also offers special gender-specific treatment and programs for adolescents.
Location and contact information:
1395 Chews Landing Rd.
Clementon, NJ 08021
(855) 239-5099
Behavioral Health Services Available In Camden County, New Jersey, Rehab Centers
You can often find addiction treatment facilities that will combine the recovery methods listed below into your own individualized treatment plan.
Some may also offer holistic options like yoga, meditation, hypnosis, sound healing, reiki, acupuncture, art therapy, or prayer services.
Mental health and addiction treatment options include:
Factors To Consider When Selecting A Camden County, New Jersey, Drug Rehab Center
Choosing a drug and alcohol rehab center is a critical decision that can greatly impact your path to recovery. To make an informed choice, consider the following factors.
First, choose a rehab center that is accredited by a reputable organization and has the necessary licenses to operate.
Next, look for a facility that offers evidence-based treatments, which have been proven to be effective in treating addiction.
You may also want to seek a facility with experienced and licensed staff members, including medical doctors, nurses, therapists, and counselors.
Some rehab facilities may offer specialized programs for certain populations, such as pregnant women or LGBTQ+ people, or for specific addictions, like opiate or alcohol abuse.
Finally, consider the location of the rehab center as well as the cost, including insurance coverage. Some programs will offer payment assistance to people without health insurance plans.

FAQs About Camden County, New Jersey, Substance Abuse Recovery Programs
If you have further questions about addiction treatment programs in Camden County, the answers below may be able to help.
Are There Faith-Based Drug Rehab Centers In Camden County, New Jersey?
Yes, there are addiction treatment facilities with optional faith-based addiction recovery services in Camden County.
Bible study, prayer, devotionals, and 12-step meetings are common elements of these programs.
Can I Find Special Rehab Programs For Veterans In Camden County, New Jersey?
Although we aren't aware of addiction treatment programs in Camden County specifically for veterans, there are nearby options.
Dedicated rehab centers for veterans in New Jersey offer trauma-informed care to help people with post-traumatic stress disorder (PTSD) or other trauma conditions. They may also accept TRICARE military insurance.
Do Camden County, New Jersey, Rehab Facilities Accept Medicaid?
Get Help For A Substance Use Disorder
If you or a loved one is battling drug addiction or chemical dependency, don't wait to find care. To learn more about starting the sobriety journey, contact us today.
Cities In And Around Camden County, New Jersey:
Published on May 5, 2023
This page does not provide medical advice.
See more
Article resources
Addiction Resource aims to provide only the most current, accurate information in regards to addiction and addiction treatment, which means we only reference the most credible sources available.
These include peer-reviewed journals, government entities and academic institutions, and leaders in addiction healthcare and advocacy. Learn more about how we safeguard our content by viewing our editorial policy.