Montana is home to drug and alcohol treatment centers that offer a non-12-step approach to addiction recovery.
These rehab facilities reject the idea that spirituality has to be a part of a treatment plan, and instead tout the role of personal responsibility and empowerment in the recovery process.
Treatment options in Montana non-12-step programs may include medication-assisted treatment (MAT), cognitive behavioral therapy (CBT), detoxification, counseling, and more.
List Of Non-12-Step Rehabilitation Programs In Montana
The following rehab centers in Montana were selected based on criteria such as accreditation status, high Google ratings, positive client testimonials, and other accolades.
Get Started On The Road To Recovery.
Get Confidential Help 24/7. Call Today!
(844) 616-3400
1. Rocky Mountain Treatment Center, Great Falls, Montana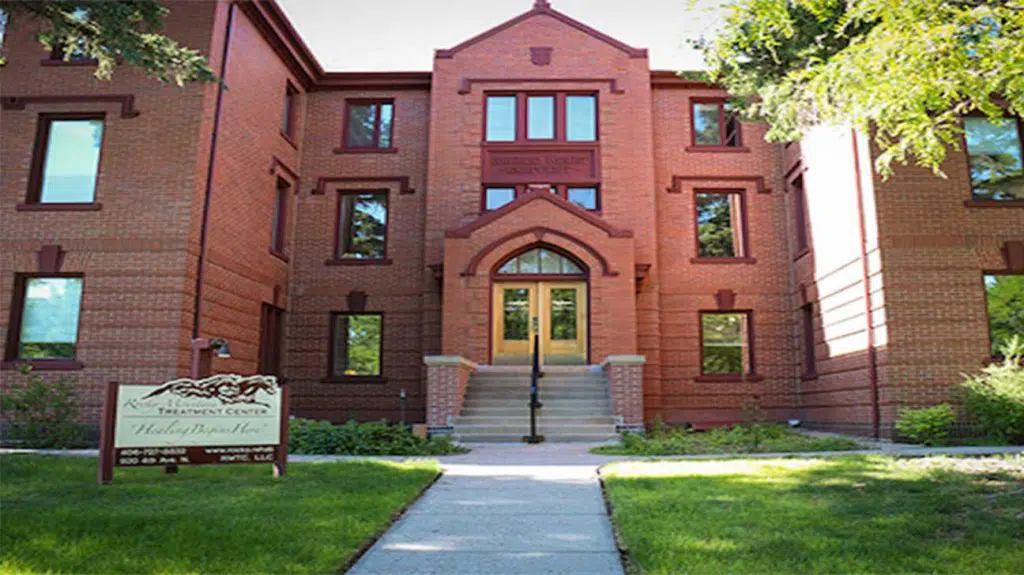 This non-12-step treatment center in Great Falls, MT, offers an array of evidence-based and holistic treatment services such as detox, residential treatment, equine therapy, and aftercare.
Top qualities of this rehab facility include:
Joint Commission accreditation
LegitScript certification
a 4.5-star Google rating
positive client testimonials
Location and contact information:
920 4th Ave. N.
Great Falls, MT 59401
(406) 727-8832
2. Western Montana Mental Health Center, Missoula, Montana
Western Montana Mental Health Center offers non-12-step substance use disorder and mental health treatment services in Missoula, MT.
Treatment options may include:
MAT
CBT
inpatient treatment
group therapy
community prevention services
This rehab facility is backed by licensure from the state of Montana, excellent testimonials from past clients, and a 5-star Google rating.
Location and contact information:
1321 Wyoming St.
Missoula, MT 59801
(406) 532-8400
What To Expect At A Non-12-Step Treatment Facility In Montana
Non-12-step addiction rehab programs are designed to empower clients to take responsibility for their behavior and overcome addiction through determination and self-respect.
Common treatment services found in a non-12-step rehab program may include:
SMART recovery approach
art therapy
yoga classes
dialectical behavior therapy (DBT)
co-occurring disorder treatment
mental health services
inpatient treatment for adolescents
intensive outpatient programs (IOP)
partial hospitalization programs (PHP)
aftercare services
outpatient treatment
relapse prevention
support groups for opioid and alcohol addiction
family therapy
medication-assisted treatment (MAT)
Non-12-step rehab centers in Montana do not emphasize the role of spirituality in drug treatment, but they do welcome people of all faiths and backgrounds into their recovery programs.
FAQs For Non-12-Step Drug And Alcohol Rehab Programs In Montana
The following frequently asked questions may help you find a non-12-step rehab facility in Montana that works for you or your loved one.
Are Non-12-Step Rehab Programs In Montana LGBTQ-Friendly?
Do Non-12-Step Rehab Centers In Montana Accept Medicaid Health Insurance Coverage?
Why Choose A Non-12-Step Drug Rehab Center In Montana?
People looking for addiction treatment services that do not require submission to a higher power may benefit from a non-12-step recovery program.
Find Substance Abuse Treatment In Montana
Call our helpline today for more information on non-12-step rehab programs in the state of Montana. Our team can help you achieve long-term sobriety.
Published on August 31, 2022
This page does not provide medical advice.
See more
Article resources
Addiction Resource aims to provide only the most current, accurate information in regards to addiction and addiction treatment, which means we only reference the most credible sources available.
These include peer-reviewed journals, government entities and academic institutions, and leaders in addiction healthcare and advocacy. Learn more about how we safeguard our content by viewing our editorial policy.