In the cities surrounding Blacklick Estates, OH, drug rehab centers are available for people who are seeking addiction treatment for either themselves or one of their loved ones.
Drug rehab programs in Ohio offer evidence-based and faith-based treatments that include peer support groups, medication-assisted treatment (MAT), family therapy, and more.
List Of Drug Abuse Rehab Centers Near Blacklick Estates, OH
Below is a list of addiction treatment centers near Blacklick Estates, OH that were found to have marks of quality care such as accreditations, high Google ratings, and positive testimonials.
1. Basecamp Recovery Center, Columbus, Ohio
Basecamp Recovery Center is a drug and alcohol treatment center in Columbus, OH that offers multiple levels of outpatient care, including partial hospitalization and intensive outpatient programs.
This rehab center also provides extensive drug and alcohol detox services to help people achieve sobriety before beginning their treatment programs.
Features of quality care at this treatment center include:
member of the American Society of Addiction Medicine (ASAM)
high Google ratings
positive testimonials from past clients
Location and contact information:
815 W. Broad St.
Ste. 200
Columbus, OH 43222
(614) 717-0822
Get Started On The Road To Recovery.
Get Confidential Help 24/7. Call Today!
(844) 616-3400
2. Columbus Springs, Dublin, Ohio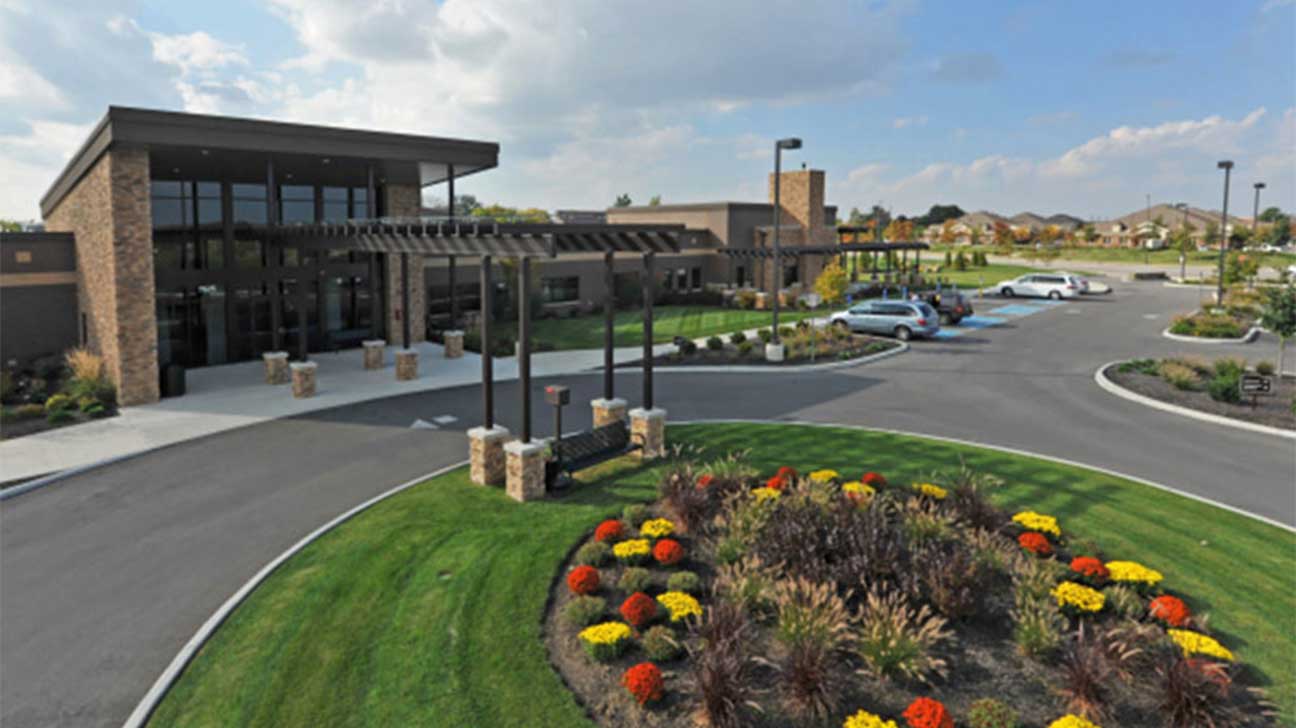 At Columbus Springs, both adults and adolescents have access to inpatient treatment, outpatient treatment, and detox services in Dublin, OH, with multiple locations in the area.
In addition to evidence-based treatments, this rehab facility also offers holistic therapies in the form of art, music, and animal therapy.
Marks of trusted care at this treatment facility include:
LegitScript certification
evidence-based treatments
Location and contact information:
7625 Hospital Dr.
Dublin, OH 43016
(614) 421-7196
3. Concord Counseling Services, Westerville, Ohio
Concord Counseling Services offers counseling and intensive outpatient treatment in Westerville, OH to people of all ages.
After completing the intensive outpatient treatment program here, clients typically transition into regular outpatient treatment and aftercare.
Features of trusted care at this rehab facility include:
accreditation from the Commission on Accreditation of Rehabilitation Facilities (CARF)
designation as a non-profit organization
high ratings on Google
Location and contact information:
700 Brooksedge Blvd.
Westerville, OH 43081
(614) 882-9338
Common Treatment Services Offered In Blacklick Estates, OH Rehab Centers
Addiction treatment can take place in either an inpatient or outpatient setting, depending on the severity of a person's addiction and the time that they can put into treatment.
Behavioral health services may include:
medication-assisted treatment
case management
peer support groups
methadone treatment for opioid use disorders
dual diagnosis treatment for drug addiction
cognitive behavioral therapy (CBT)
individual, group, and family therapy
dialectical behavior therapy (DBT)
12-step meetings
telehealth hotlines
relapse prevention and aftercare
healthcare and wellness education
In addition to holistic and evidence-based treatment options, some rehab centers also offer faith-based or Christian-based services as well.

FAQs For Substance Abuse Treatment Centers In Blacklick Estates, Ohio
Below are some of the most frequently asked questions about rehab centers in Blacklick Estates, OH, and the types of treatment services that can be found at them.
What Payment Types Are Accepted At Blacklick Estates, OH Rehab Centers?
Payment types will vary but may include private health insurance coverage, state-funded insurance plans, self-pay or cash payment, and financial assistance programs.
Are There Rehab Centers In Blacklick Estates, OH For Women With Children?
Are There Detox Centers Or Rehab Facilities In Every City Near Blacklick Estates, OH?
No, but there are several behavioral health treatment centers in nearby towns such as Pickerington, Bexley, Brice, Worthington, Buckeye, and Lancaster.
Do Rehab Centers In Blacklick Estates, OH Offer Outpatient Treatment?
Find Substance Use Treatment Services In Blacklick Estates, OH Today
If you are located in Ohio in the Blacklick Estates area or surrounding cities, we can help you find a drug and alcohol rehab center to suit your needs.
Find addiction treatment near Blacklick Estates, OH:
Published on November 21, 2022
This page does not provide medical advice.
See more
Article resources
Addiction Resource aims to provide only the most current, accurate information in regards to addiction and addiction treatment, which means we only reference the most credible sources available.
These include peer-reviewed journals, government entities and academic institutions, and leaders in addiction healthcare and advocacy. Learn more about how we safeguard our content by viewing our editorial policy.