In Sevierville, Tennessee, three alcohol and drug rehab centers serve adolescents, adults, and families seeking help for substance abuse.
Substance abuse treatment services offered at these facilities include:
medical detoxification
residential/inpatient treatment
medication-assisted treatment (MAT)
outpatient services
mental health services
and more
For more treatment options, be sure to view our list of the best alcohol and drug rehab centers in Tennessee.
Rehab Centers In Sevierville, Tennessee
1. English Mountain Recovery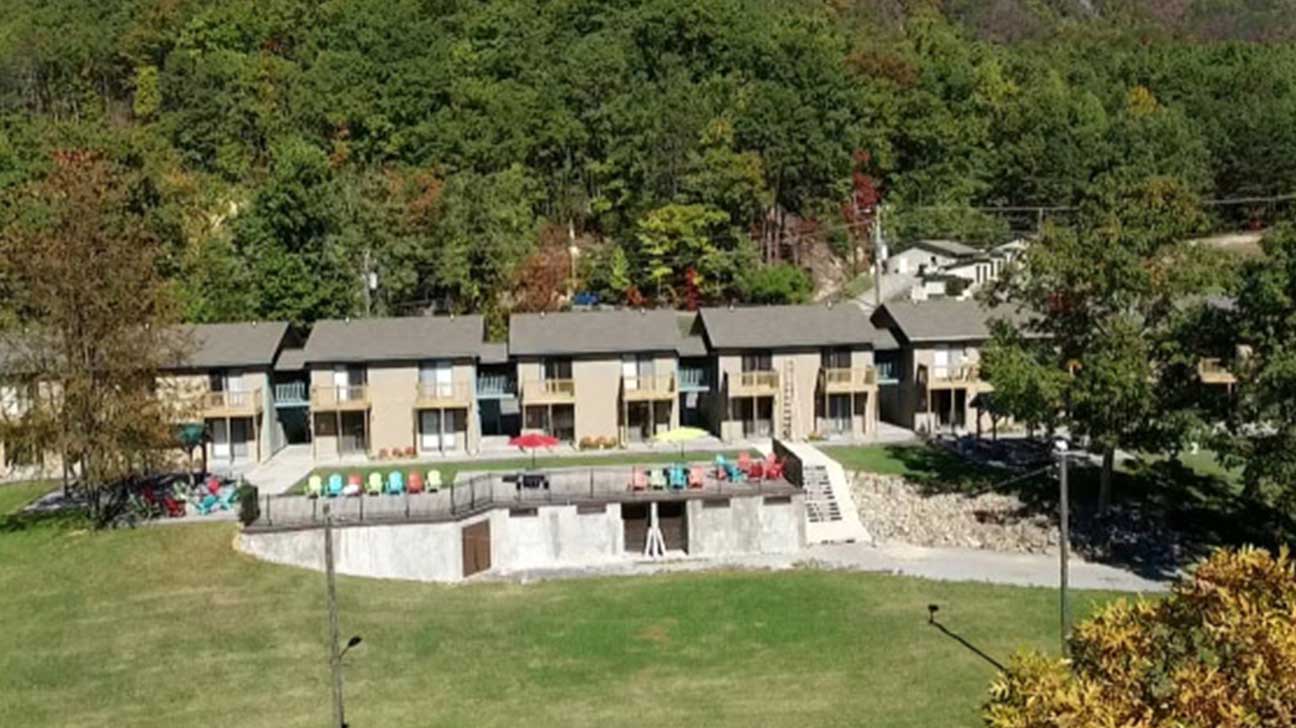 English Mountain Recovery offers a full spectrum of treatment programs for addicted individuals.
At this recovery center, adults can access different forms of addiction treatment, including:
detoxification
residential/inpatient rehab
intensive outpatient programs (IOPs)
gender-specific addiction treatment
family programs
continuing care services
alumni groups
relapse-prevention planning
Location and contact information:
Residential Inpatient Treatment Center
1096 Alpine Dr.
Sevierville, TN 37876
(877) 309-9963
Detox Facility
681 Middle Creek Rd.
Sevierville, TN 37862
(877) 309-9963
Get Started On The Road To Recovery.
Get Confidential Help 24/7. Call Today!
(844) 616-3400
2. McNabb Center
McNabb Center offers substance abuse treatment services for adults and adolescents.
At this recovery center, individuals can access alcohol and drug addiction treatment programs, including:
medical detoxification
IOP programs
MAT treatment for opiate addiction and alcohol abuse
recovery support
peer support
Mental health services, including outpatient psychiatric rehab, homeless services, and others, are also available.
Location and contact information:
1105 Oak Cluster Dr.
Seveirville, TN 37862
(800) 255-9711
3. Pathway Healthcare
Pathway Healthcare adults with substance use disorders can access structured outpatient treatment, medication-assisted treatment, and psychiatric care.
Case management services are also available at this alcohol and drug rehab center.
Location and contact information:
1101 Fox Meadows Blvd.
Suite #105
Sevierville, TN 37862
(865) 280-2700
Explore The Best Drug Rehab Programs In Sevierville, Tennessee
Sevierville is home to a few recovery centers for individuals seeking alcohol or drug rehab.
However, the programs these facilities offer may not suit some individuals.
For those seeking a broader range of treatment options, travel may be necessary.
If you are considering traveling for addiction treatment, be sure to view our list of the best alcohol and drug rehab centers in the US.
Find addiction treatment near Sevierville, TN:
Published on March 29, 2021
This page does not provide medical advice.
See more
Article resources
Addiction Resource aims to provide only the most current, accurate information in regards to addiction and addiction treatment, which means we only reference the most credible sources available.
These include peer-reviewed journals, government entities and academic institutions, and leaders in addiction healthcare and advocacy. Learn more about how we safeguard our content by viewing our editorial policy.