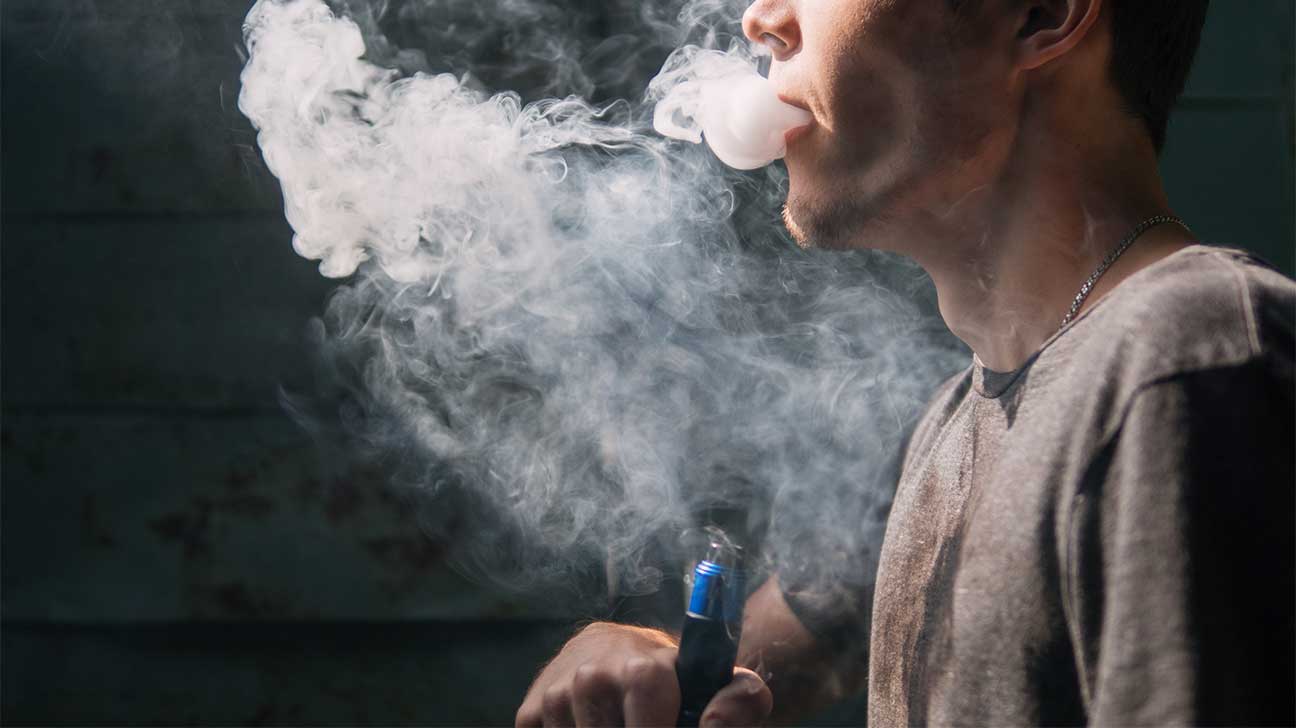 Amid a rise in drug overdose deaths linked to fentanyl, schools and local authorities are sending notifications to parents warning of vaping devices laced with the powerful opioid drug.
Vaping use among teens, also known as e-cigarette use, has been on the rise. From 2017 to 2019, the share of 12th grade students who reported vaping nicotine in the U.S. more than doubled.
And while nicotine, common in vaping devices, poses its own health risks to young people, vaping fentanyl on purpose or accidentally could be lethal, due to its very high potency.
What Is Fentanyl?
Fentanyl is a synthetic opioid and central nervous system depressant that's 80 to 100 times stronger than morphine, and about 50 times more potent than heroin.
Although it can be legally prescribed for pain, fentanyl is also illegally manufactured and sold on the street, where it is sometimes added to counterfeit pills, vapes, and other illicit drugs.
This addition of fentanyl to vaping devices is dangerous. Even a small amount of fentanyl — ingested orally, snorted, injected, or vaped — carries a risk of fatal opioid overdose.
Where Is Fentanyl Being Found In Vapes?
The concern is greatest among high school students, millions of whom report current e-cigarette use, according to the CDC.
A school superintendent in Eldridge, Iowa confirmed the confiscation of a vaping device with THC and fentanyl at a high school in the Quad Cities area in February.
In Pennsylvania, a local school administration also reported confiscating three vape pens that tested positive for fentanyl or heroin.
In the aftermath of that confiscation, a school official told local news that fentanyl-related overdoses linked to laced vape liquid are rising throughout the country.
How Do You Know If Your Vape Is Laced With Fentanyl?
Any vaping device that is bought illegally — whether through a friend, a drug dealer, or online — carries a risk for containing ingredients beyond what is marketed to you.
That is, a person may vape a device believing the vaping liquid contains only cannabis, but in fact could also carry other drugs, like heroin or fentanyl — both of which are addictive opioids.
Symptoms of fentanyl exposure may include:
slow or difficult breathing
sedation
disorientation
dizziness
slow pulse
low blood pressure
loss of consciousness
These symptoms can be signs of a potential fentanyl overdose. This can be treated with Narcan (naloxone) if the medicine is administered quickly.
If someone you know is showing signs of fentanyl overdose after vaping, call 911 right away.
Other Risks Of Fentanyl Use
Smoking a vape that's laced with fentanyl can be deadly for people without a tolerance to opioids, but the drug can also pose additional health risks.
Like other prescription and illicit opioids, fentanyl can be addictive. Fentanyl addiction is a serious problem that has grown in recent years amid an ongoing opioid epidemic.
Opioid addiction has been associated with:
increased risk for overdose
gastro-intestinal problems
respiratory issues
sexual dysfunction
opioid withdrawal
Opioid addiction can adversely affect every aspect of your life, from your health to your relationships with loved ones. But it is possible to overcome with the right help.
Call To Find Help For Drug Abuse Today
Illicit drug use, including the use of illegal vaping products, can pose serious harms to your health both in the short-term and over time. Treatment options are available.
If you're concerned about yourself or a loved one who is abusing drugs, call our helpline today to learn more about available treatment options for nicotine abuse or fentanyl abuse.
Published on August 31, 2022
This page does not provide medical advice.
See more
Article resources
Addiction Resource aims to provide only the most current, accurate information in regards to addiction and addiction treatment, which means we only reference the most credible sources available.
These include peer-reviewed journals, government entities and academic institutions, and leaders in addiction healthcare and advocacy. Learn more about how we safeguard our content by viewing our editorial policy.