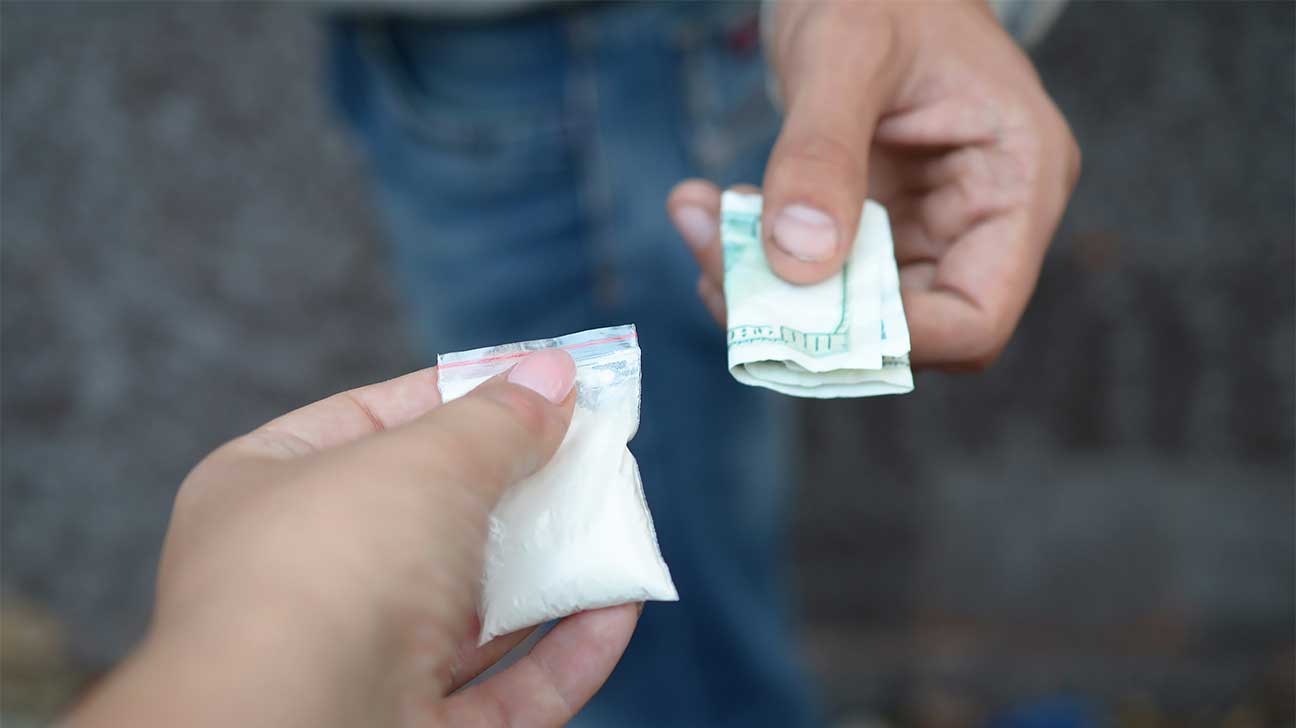 On average, powdered cocaine will cost between $93 to $163 per gram of powder cocaine. A single gram yields between 10 to 20 uses.
Cocaine can come in the form of a white powder or rock crystal. It is most often snorted, injected, smoked, or rubbed onto the gums.
Substance abuse and addiction can become costly over time. Cocaine abuse can become expensive in part because most people who use cocaine use a lot of it within a short window of time.
Find out more about the average cost of illicit street drugs
Cost Of Powdered Cocaine On The Street
Average cost: between $93 to $163 per gram of powder cocaine.
A typical "line" of cocaine is about 50 milligrams.
Though a single gram of cocaine can produce 10 to 20 lines, how long this lasts someone depends on how much cocaine they use and how often.
How Much Does Crack Cocaine Cost On The Street?
Crack cocaine, or crack, refers to the solid form of cocaine.
Average cost: about $60 per gram of crack cocaine.
Compared to powdered forms of cocaine, crack is less expensive to buy in the United States.
What Factors Can Influence The Cost Of Cocaine?
Not all batches of cocaine cost the same. Over time, the cost of cocaine has changed in accordance with demand, as well as factors related to manufacturing and distribution.
Factors that can affect cocaine prices include:
drug purity
location
drug source
Drug Purity
The average gram purity of cocaine can affect the average retail cost. Batches that are impure, or mixed with a range of adulterants or diluents, may be cheaper in cost.
Get Started On The Road To Recovery.
Get Confidential Help 24/7. Call Today!
(844) 616-3400
Cocaine that has a higher purity will be more potent than coke that has been diluted or mixed with adulterants such as flour, powdered milk, or talcum powder.
Cocaine is also sometimes mixed with other drugs, including MDMA/ecstasy and opioids like heroin and fentanyl.
Location
The U.S. Drug Enforcement Administration (DEA) reports that an estimated 90 percent of imported cocaine comes from Colombia.
Street prices for cocaine and freebase (crack) cocaine can vary depending on where the drug has come from and where you live in the United States—i.e. on the east coast in New York, or on the west coast in states like Washington or California.
Drug dealers may offer varying rates for cocaine based on their own supply, demand, and purity.
Have Cocaine Costs Gone Up During The Coronavirus Pandemic?
According to a report from the United Nations, there are many countries that have reported drug shortages at the street level. This has led to greater stockpiling of drugs.
Cocaine production has been complicated by factors related to the pandemic, such as lockdown measures and routes of drug trafficking—e.g. by air, land, or sea.
For some countries, this has altered the production and distribution of cocaine.
However, there is also evidence to suggest that the cultivation of coca plants, and therefore the drug cocaine, may increase post-pandemic.
Finding Treatment For Cocaine Addiction
If you or someone you know is abusing cocaine, it's never too soon or too late to seek help.
There are many inpatient and outpatient rehab options to help people begin the road towards lifelong addiction recovery.
For more information about cocaine addiction treatment options and how to find a treatment facility near you, call our helpline today.
This page does not provide medical advice.
See more
Article resources
Addiction Resource aims to provide only the most current, accurate information in regards to addiction and addiction treatment, which means we only reference the most credible sources available.
These include peer-reviewed journals, government entities and academic institutions, and leaders in addiction healthcare and advocacy. Learn more about how we safeguard our content by viewing our editorial policy.