Dual diagnosis treatment programs are unique in that they address the underlying issues of both substance use disorders and mental health disorders.
For example, if you have both a substance use disorder and an anxiety disorder, you may benefit from a dual diagnosis program that treats both together.
In Tennessee, several treatment facilities offer specialized programs for treating a dual diagnosis, otherwise known as co-occurring disorders.
List Of Dual Diagnosis Rehab Centers In Tennessee
The best rehab centers with a dual diagnosis treatment approach feature top credentials to back their services.
For the list of addiction treatment centers below, we've selected those backed by:
accreditation
certifications
positive client testimonials
high Google ratings
evidence-based treatment
other important selection criteria
1. English Mountain Recovery, Sevierville, Tennessee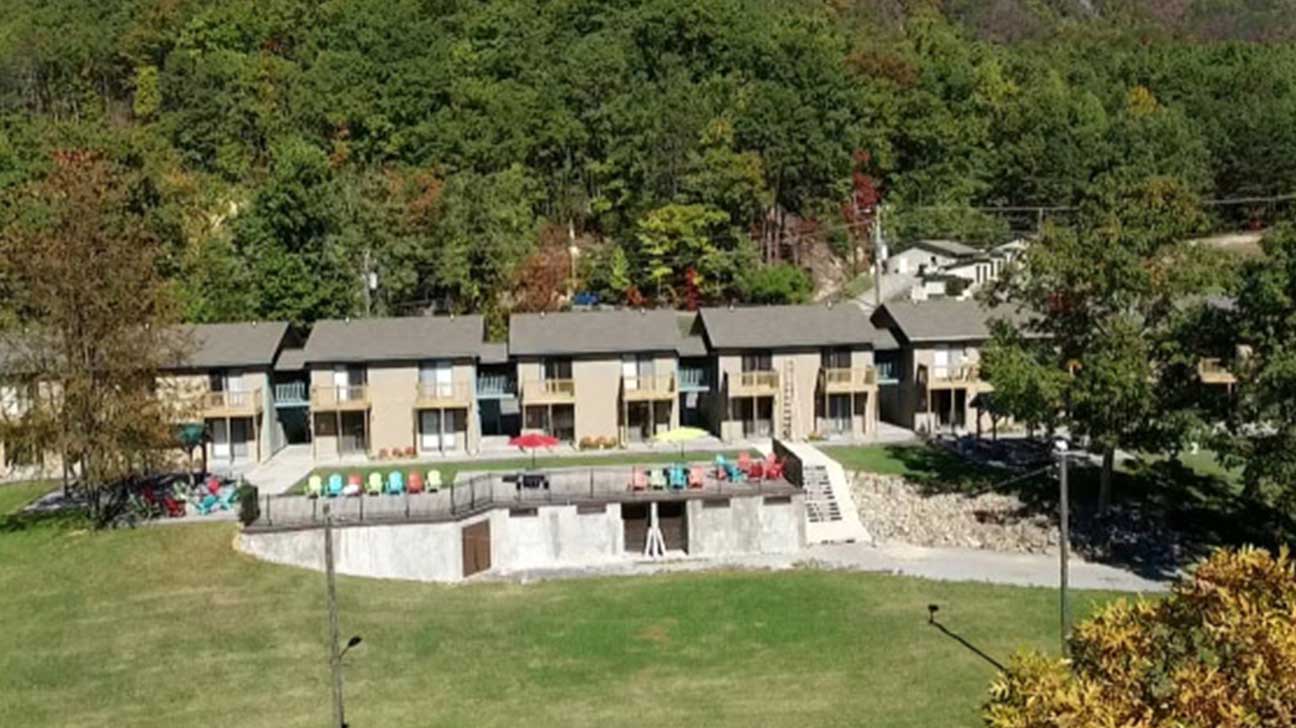 This drug and alcohol addiction treatment center offers a co-occurring disorder treatment program and has two locations in Sevierville.
English Mountain Recovery offers:
trauma-informed hypnotherapy
detox
residential and inpatient treatment
an intensive outpatient program (IOP)
gender-specific programs
a family program
an alumni program
Treatment for substance abuse and mental health issues here is:
LegitScript-certified
backed by National Association of Addiction Treatment Providers (NAATP) membership
verified by Psychology Today
Location and contact information:
1096 Alpine Dr.
Sevierville, TN 37876
(877) 309-9963
Get Started On The Road To Recovery.
Get Confidential Help 24/7. Call Today!
(844) 616-3400
2. Focus Treatment Centers, Multiple Locations
Focus Treatment Centers has locations in Chattanooga and Knoxville, Tennessee. They provide treatment for mental health, substance abuse, and co-occurring conditions.
This substance abuse treatment center is backed by:
certification from LegitScript
a 4.6-star Google rating
Clients can get treatment for addiction and the following co-occurring mental illnesses:
Location and contact information:
7429 Shallowford Rd.
Chattanooga, TN 37421
(800) 675-2041
3. Integrative Life Center, Nashville, Tennessee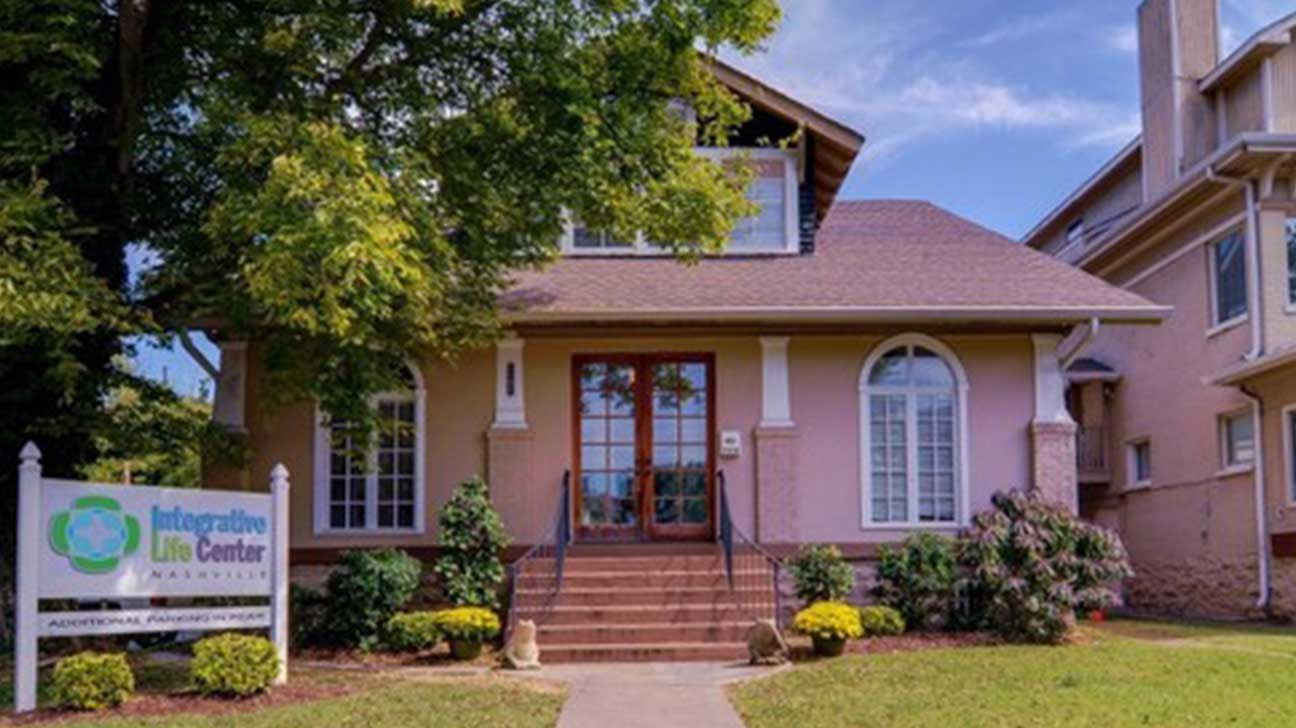 Gender-specific residential treatment programs, partial hospitalization programs (PHP), IOP, and aftercare services are available here.
Integrative Life Center provides a dual diagnosis treatment program utilizing:
dialectical behavioral therapy (DBT)
cognitive behavioral therapy (CBT)
relapse prevention therapy
12-step programming
experiential therapy programs
This drug rehab center has support from the National Alliance for Recovery Residences (NARR), the International Institute for Trauma and Addiction Professionals (IITAP), and more.
Location and contact information:
1104 16th Ave. S.
Nashville, TN 37212
(615) 378-8806
4. Magnolia Ranch Recovery, Taft, Tennessee
Many co-occurring disorders can be treated here, including ADHD, anxiety, depression, obsessive-compulsive disorder (OCD), self-esteem issues, behavioral issues, and more.
A few of the therapy methods used here include:
DBT
CBT
psychosocial intervention
adverse childhood experience (ACE)
acceptance and commitment therapy (ACT)
functional analytic psychotherapy (FAP)
interpersonal therapy (IPT)
mindfulness-based cognitive therapy (MBCT)
Magnolia Ranch is Joint Commission-accredited and rated 4.7 stars on Google.
Location and contact information:
39 Stevens Hollow Rd.
Taft, TN 38488
(888) 992-7955
5. Memphis Recovery Centers, Memphis, Tennessee
This treatment facility implements dual diagnosis and trauma therapy into their substance abuse treatment programs for adults and adolescents.
They offer treatment options such as:
inpatient programs
IOP
OP
PHP
family therapy
CARF accreditation, NAATP membership, and a 4.3-star Google rating support treatment services here.
Location and contact information:
219 N Montgomery St.
Memphis, TN 38104
(866) 251-1797
6. Mending Hearts, Nashville, Tennessee
This is a long-term treatment program for women in Tennessee. They integrate co-occurring disorder diagnosis treatment and education with several of their recovery programs.
Supporting qualities of Mending Hearts include:
CARF accreditation
client testimonials
evidence-based treatment
Location and contact information:
P.O. Box 280236
Nashville, TN 37228-0236
(866) 416-1909
7. Mirror Lake Recovery Center, Burns, Tennessee
This drug and alcohol rehab program offers PHP and residential treatment programs for co-occurring drug abuse and mental health treatment.
Their treatment plans include services such as:
individual, group, and family therapy
experiential therapies
CBT
12-step addiction recovery
comprehensive discharge planning
Mirror Lake Recovery Center features:
evidence-based treatment
positive client testimonials
a 3.6-star Google rating
Location and contact information:
999 Girl Scout Rd.
Burns, TN 37029
(844) 255-3900
8. PAX Memphis Recovery Center, Memphis, Tennessee
Here, you'll find dual diagnosis therapy, MAT services, IOP, PHP, and addiction counseling. Dual diagnosis therapy integrates care for both addiction and mental health issues.
PAX Memphis Recovery Center is supported by the following credentials:
a 4.6-star Google rating
LegitScript certification
Joint Commission accreditation
Location and contact information:
4918 William Arnold Rd.
Memphis, TN 38117
(844)787-5862
9. The Ranch Tennessee, Nunnelly, Tennessee
A Promises Behavioral Health treatment center, The Ranch Tennessee offers multiple levels of care, including dual diagnosis treatment.
Other treatment services offered here include:
detox
​​inpatient rehab program
outpatient treatment
aftercare
family recovery program
alumni program
A few of the trusted features of this drug addiction recovery center include:
LegitScript certification
Joint Commission accreditation
Better Business Bureau (BBB) accreditation
Psychology Today verification
Location and contact information:
6275 Pinewood Rd.
Nunnelly, TN 37137
(844) 876-7680
10. Samaritan Recovery Community, Nashville, Tennessee
This organization provides residential treatment, IOP, transitional living, and other programs.
Samaritan Recovery Community has a residential co-occurring disorder treatment program designed to use an integrated approach that addresses both disorders at the same time.
This program is supported by:
a staff of licensed clinical social workers, alcohol and drug abuse counselors, psychological examiners, psychologists, and counselors
4.8 stars on Google
CARF accreditation
Location and contact information:
319 South 4th St.
Nashville, TN 37206
(615) 244-4802
How To Choose The Best Tennessee Dual Diagnosis Program
You can choose the best treatment program for co-occurring disorders in Tennessee by following a few important guidelines for selection.
These include:
standard of care: First, the rehab center you choose should feature top credentials, such as the standards of care featured in the list above.
level of care: Select a program that offers dual diagnosis programs at the level of care you require, such as OP versus PHP, or short-term inpatient versus long-term residential.
specialization in dual diagnoses: The rehab program needs to specialize in dual diagnosis treatment, or offer at least one targeted co-occurring disorder program.
behavioral therapy: The best dual diagnosis rehab centers use one or more behavioral therapies, such as CBT, DBT, or mindfulness-based cognitive therapy.
Tennessee Dual Diagnosis Treatment FAQs
We've answered some of the most frequently asked questions regarding dual diagnosis rehab programs in the state of Tennessee.
❓ What Is The Cost Of A Tennessee Dual Diagnosis Rehab Program?
✔️ The cost depends on the level of care you choose for your dual diagnosis program.
A standard outpatient program may cost $5,000 to $10,000, and a residential treatment program will range from $10,000 to $20,000. Most insurance companies cover treatment expenses.
❓ What Are The Benefits Of Inpatient Dual Diagnosis Treatment?
✔️ The benefit of an inpatient dual diagnosis treatment program is that you'll have full-time supervision to prevent relapse and 24-hour access to proper counsel and medical care.
❓ What Types Of Services Are Offered By Dual Diagnosis Rehab Centers?
✔️ Dual diagnosis rehab facilities in Tennessee typically offer therapy, peer support, family services, medications, and other services tailored to each client's individual recovery needs.
Find A Dual Diagnosis Rehab Center In Tennessee
You can get dual diagnosis treatment in Tennessee for yourself or someone you love. Reach out to our free helpline today for more information on dual diagnosis treatment centers.
Published on October 25, 2021
This page does not provide medical advice.
See more
Article resources
Addiction Resource aims to provide only the most current, accurate information in regards to addiction and addiction treatment, which means we only reference the most credible sources available.
These include peer-reviewed journals, government entities and academic institutions, and leaders in addiction healthcare and advocacy. Learn more about how we safeguard our content by viewing our editorial policy.