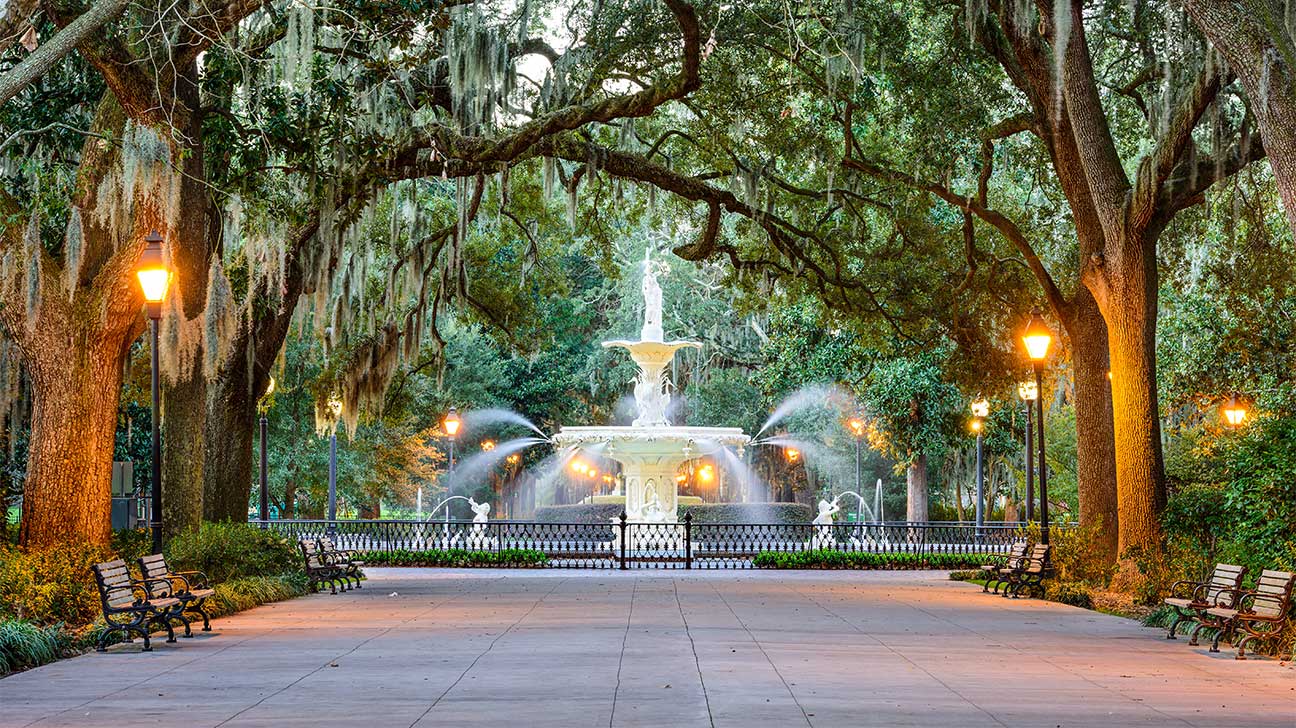 Georgia has many different substance abuse facilities, ranging in price and amenities. It can be overwhelming to find a location that offers the services needed within a strict budget, especially if the services are needed for someone on a budget.
Fortunately, the following rehab facilities are located in Georgia and available for little to no cost to the individual. Addiction treatment centers can use state and county funds, private donations, grants scholarships, and self-sustaining methods to offer these services for free or reduced rates.
This list may change or update, because funding can be used up and some locations may suddenly qualify for grants or scholarships, and private donations come available regularly.
At present, these are 12 low-cost or free drug and alcohol rehab centers available in Georgia.
*Facilities are listed alphabetically, and in no way represent a ranking order based on services.
1. The Anchorage
The Anchorage is an all-male residential substance abuse treatment facility. After the initial 120 days of treatment, residents are required to remain employed and contribute no more than 25% of their income back into The Anchorage. A faith-based facility, The Anchorage uses faith-based practices along with substance abuse counseling to treat individuals struggling with addiction.
There is no fee required for attending and obtaining substance abuse treatment at The Anchorage.
Location and contact information:
162 Hampton Lane
Leesburg, Georgia 31763
(229) 435-5692
Find a free Georgia addiction treatment program today.
Call to be connected with a treatment specialist. 100% Free and Confidential.
(844) 616-3400
2. Highland Rivers, Community Service Board
Highland Rivers offers comprehensive drug and alcohol abuse treatment with several options to fit individual needs of each person struggling with addiction. When a person chooses Highland Rivers, a thorough assessment will help determine the level of treatment a person is in need of, and a treatment plan will be developed based on the assessment results.
Highland Rivers offers the following programs for drug and alcohol abuse treatment:
Crisis Stabilization
Detoxification
Intensive Outpatient Program (IOP)
Addiction Support Services
Peer Support Services
Mosaic Place Recovery Center
Residential Recovery Services
Supported Employment
Highland Rivers is available in over twelve Georgia counties. Fees for treatment are based on a sliding scale that is income dependent. They also have private funding, vouchers, government funding, and some programs are offered free of charge.
Location and contact information:
1710 Whitehouse Dr.
Dalton, Georgia 30720
(706) 270-5005
3. House Of TIME (This I Must Earn)
House Of TIME is a long term residential treatment center for drug and alcohol abuse for women and women with children. This program is designed for women who have previously struggled with addiction treatment. House of TIME is an extremely structured rehab facility that requires that all rules be followed. Counseling and education courses are provided to help women understand their addiction and how to make decisions to maintain sobriety. Transitional and permanent housing options are available once residents complete their six month to 2-year program.
House Of TIME does not require payment, however, residents are required to be employed after 30 days.
Location and contact information:
1721 13th Avenue
Columbus, Georgia 31901
(706) 327-6836
4. Laurelwood
A stabilization unit within a behavioral health department, Laurelwood offers treatment for people over the age of eight who are struggling with addiction. This intensive program typically lasts three to five days.
Laurelwood accepts insurance and offers financial assistance for people who cannot afford treatment. Crisis situations are treated regardless of a person's capability to pay for services.
Location and contact information:
200 Wisteria Drive
Gainesville, Georgia 30501
(770) 219-3800
5. Lookout Mountain Community Services (LMCS)
Lookout Mountain Community Services offers a variety of mental health and addictive diseases treatment services for ages four and up.
As an inpatient residential treatment center for teens from 13 to 17, LMCS has 15-beds available. Once the teen has completed detox, they may begin substance abuse treatment.
Treatment is payable by insurance or if financial need is present, services are offered at a lower cost.
Location and contact information:
1427 Lee Clarkson Rd
Chickamauga, Georgia 30707
(706) 375-1259
6. My Sister's House
My Sister's House offers daytime shelter services for women and children struggling with homelessness in the Atlanta area. In addition to drug and alcohol abuse treatment counseling, this location also addresses other needs of homeless women and children.
My Sister's House does not expect payment for the programs offered at their facility, treatment is free.
Location and contact information:
655 Ethel Street NW
Atlanta, Georgia 30318
(404) 367-2465
7. The Potter's House Substance Abuse Center
Located on 550-acres, The Potter's House provides residential treatment for men struggling with addiction. This discipleship is available for up to 180 men who have the goal of maintaining sobriety and gaining new life skills to provide for themselves once they complete treatment.
All services offered at The Potter's House are no charge to people seeking treatment for substance abuse and addiction.
Location and contact information:
655 Potter's House Rd
Jefferson, Georgia 30549
(706) 543-8388
8. Promise Of Hope, Inc.
Promise of Hope offers residential treatment for women in need of substance abuse treatment. The program is approximately twelve months long and consists of three phases that help place women back into their communities. Residents are expected to work after the first 30 days.
Treatment is provided for free, but working residents are expected to contribute.
Location and contact information:
1257 Wayne Rd.
Dudley, Georgia 31022
(478) 676-4673
9. Saint Illa Center
Saint Illa has several different substance abuse treatment options, ranging from medically supervised detox to family services to aftercare services. They provide care to adult men and women who are in need of addiction treatment care.
Saint Illa receives state and federal funds and offers discounts to individuals who otherwise would not be able to afford drug and alcohol addiction treatment.
Location and contact information:
3455 Harris Road
Waycross, Georgia 31503
(912) 449-7200
10. The Shepherd's Inn
Downtown Atlanta is home to the Shepherd's Inn, a 450-bed shelter that offers residential treatment for men. This shelter/residential facility provides individualized treatment to each man that walks through their doors. At Shepherd's Inn people can get job training, substance abuse treatment counseling, GED preparation classes, and computer training.
These services are offered free of charge.
Location and contact information:
165 Ivan Allen Jr. Blvd.
Atlanta, Georgia
(404) 367-2493
11. Wellstar Behavioral Health
This behavioral health hospital focuses on crisis intervention and referrals to other facilities for long-term care. The main goal of Wellstar is to stabilize incoming clients and help them locate treatment that best meets their individual needs.
Wellstar accepts many insurances and offers financial assistance if needed, however, those in crisis will be treated regardless of ability to pay.
Location and contact information:
3950 Austell Road
Austell, Georgia 30106
(470) 732-3789
Georgia Based Free Or Low-Cost Substance Abuse Treatment Facilities
There are a large number of treatment options for people in Georgia seeking treatment that is affordable or even free, in some cases. With a variety of options, it can be daunting to try to find a location on your own. We can help.
Contact us today and let us do the leg-work, we will do our best to find a location for you that will meet your needs and get you the treatment you deserve.
Find additional free Georgia rehab centers in a city near you:
Published on June 24, 2020
This page does not provide medical advice.
See more