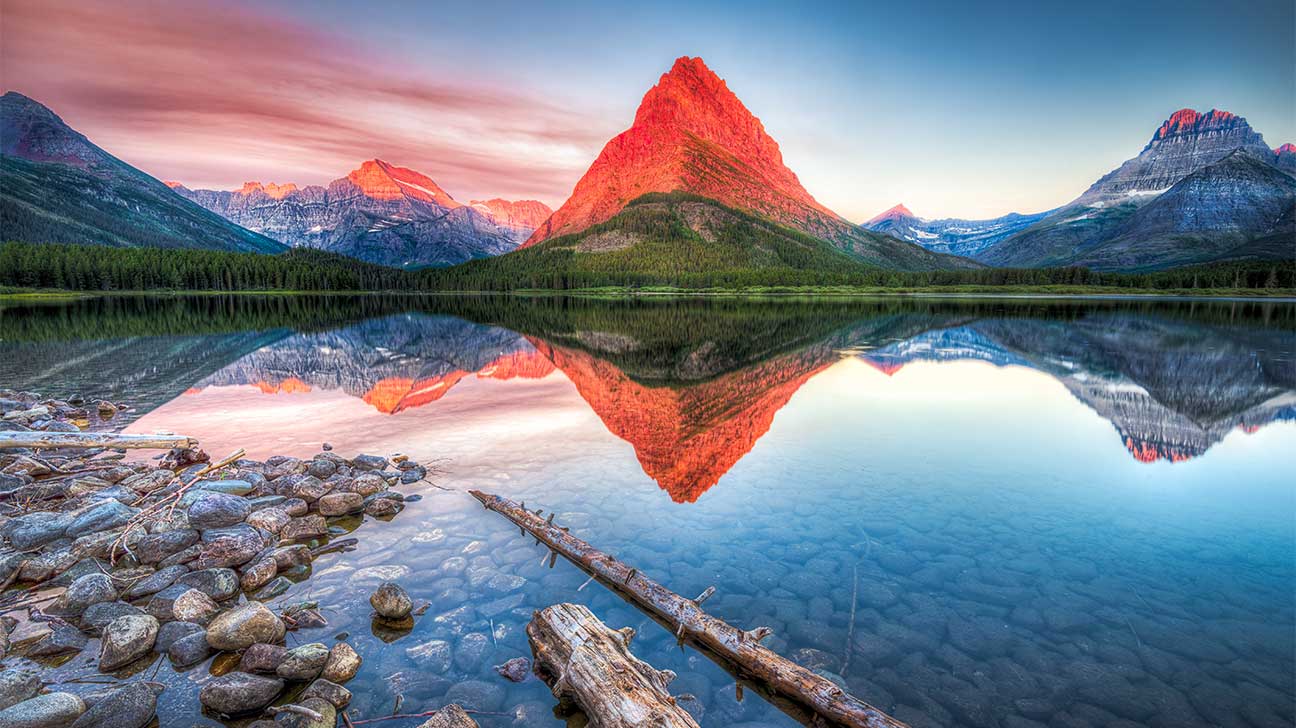 There are about 57 drug rehab centers in Montana that accept Medicaid, a health insurance plan set up to help people with low incomes receive necessary health care. Medicaid is operated by both the federal government and the states, and every state has a version of it.
One of the benefits of Medicaid is that it allows low-income people with alcohol and drug addictions to receive care at high-quality, accredited treatment facilities.
Many of these people would not seek help without Medicaid or would be forced to leave a program because they could no longer afford it.
Fortunately, Montana Medicaid rehab centers make it possible for people who have Medicaid health plans only to find the alcohol and drug treatment they need to enter recovery.
Montana Medicaid Coverage For Alcohol And Drug Addiction Treatment
Montana operates the Montana Medicaid and Healthy Montana Kids, or HMK Plus plans. These plans cover substance abuse treatment.
Passport to Health is the system's PCCM, or primary care case management program. These programs are the Health Improvement Program, Team Care, and Nurse Advice Line. People who enroll in Montana Medicaid can choose a Passport provider or a treatment provider will be assigned to them.
Montana approved Medicaid expansion under the Affordable Care Act (ACA) in January 2015. The Medicaid expansion is called HELP. The state legislature approved its continuance until 2025, but this expansion will come with higher premiums for many enrollees.
Premiums are fees enrollees pay monthly. The continued expansion will also come with a work requirement and a requirement that the person seeking Medicaid prove that they are a resident of Montana.
Montana Medicaid is unusual in that enrollees pay a premium, which is no more than 2 percent of their income. They also previously had copayments, which are fees paid at the time of service. Copays under Montana Medicaid were also no higher than 2 percent of the patient's income. However, they were suspended after January 1, 2020.
Drug And Alcohol Rehab Programs Often Covered By Montana Medicaid
Montana's Department of Public Health and Human Services' Prevention Bureau runs its substance use disorder program. This program is covered, and other addiction treatment services are also covered through treatment providers which accept Medicaid.
Some of these addiction services include the following:
SBIRT, or screening, brief intervention, and referral for treatment
comprehensive SUD assessment
hospital emergency treatment
inpatient detoxification
outpatient treatment
mental health services
individual therapy
case management therapy
group therapy
medication-assisted treatment
Top 4 Rehab Centers That Accept Montana Medicaid
These four treatment facilities in Montana accept Medicaid and were chosen because of patient recommendations, accreditation, and quality of treatment.
1. 3 Rivers Mental Health Solutions, Missoula, Montana
3 Rivers offers patients struggling to overcome addiction outpatient drug rehab and partial hospitalization. While in these treatment programs, they are helped through addiction therapies such as behavior modification and group therapy as well as therapeutic foster care.
The rehab center also treats patients with a dual diagnosis. These are patients who have a mental health disorder as well as substance abuse challenges to overcome.
Other treatment services offered by 3 Rivers include trauma therapy, activity therapy, and vocational rehabilitation. Housing services, case management, and intensive case management are three of the special programs offered. The staff also counsels patients in diet and exercise and accepts patients who have been ordered into treatment by the court.
3 Rivers accepts patients from children to seniors, runs a crisis intervention team, and offers walk-in service for psychiatric emergencies.
Location and contact information:
715 Kensington Ave.
Missoula, MT 59801
(406) 830-3294
Find a treatment program that accepts Montana Medicaid today.
Call to be connected with a treatment specialist. 100% Free and Confidential.
(844) 616-3400
2. Benefis Hospitals Behavioral Health Services, Great Falls, Montana
This treatment center is part of a network that serves patients in a 13-county area, including patients with drug addiction and alcohol addiction. Their service settings include hospital inpatient treatment, partial hospitalization programs, and outpatient programs. Treatment approaches include group therapy and cognitive behavioral therapy.
Benefis Hospitals has language services for hearing-impaired patients and accepts ages from young adults to seniors. They also accept Medicare.
Location and contact information:
500 15th Ave. South
Great Falls, MT 59405
(406) 455-2380
3. Silver Leaf, Billings, Montana
Silver Leaf is a treatment facility that offers patients medication-assisted detox through such medications as Campral, Vivitrol, and naltrexone.
They are an outpatient treatment center, and when patients come for addiction treatment they are helped through therapies such as cognitive and dialectical behavior therapy and motivational interviewing.
The drug rehab center also practices outreach to the wider community, endorses the 12-step philosophy and offers the Matrix Model for patients who are addicted to stimulants such as cocaine.
The rehab facility also operates a variety of special programs, including those for veterans, patients sent into treatment by the courts, transitional age young adults, and adult men and women. Other alcohol and drug treatment programs include case management, discharge planning, employment training, and group and family counseling.
Location and contact information:
2125 8th Ave. North
Billings, MT 59101
(406) 248-3175
4. Western Montana Mental Health Center Journey Home, Helena, Montana
This inpatient treatment center helps patients through various addiction therapies, including individual, family, and group therapy. They also offer activity therapy and trauma therapy and have telemedicine for patients who can't or don't want to travel to the treatment facility because of the COVID-19 pandemic.
The drug and alcohol rehab center offers case management and has special programs for patients with serious mental illness. Age groups accepted range from young adults to seniors. The addiction center also operates a crisis intervention team.
Location and contact information:
45 East 16th St.
Helena, MT 59601
(406) 603-4010
Montana Medicaid FAQs
Choosing the right addiction treatment center often involves finding a rehab center that accepts your insurance. Below are some of the most frequently asked questions about what treatment programs Montana Medicaid does or does not cover.
❓ Does Montana Medicaid Cover The Cost Of Inpatient Treatment?
✔️ If a patient needs to live in an inpatient treatment facility for a period of time, usually 30, 60, 90, or 120 days, Montana Medicaid will cover the cost. Residential treatment is one of the most effective forms of substance abuse treatment available.
❓ Does Montana Medicaid Cover The Cost Of Outpatient Treatment Services?
✔️ Montana Medicaid pays for outpatient treatment, which occurs when a patient spends a few hours a week at their treatment facility then goes home or to a transitional living setting.
❓ Does Montana Medicaid Cover Partial Hospitalization Programs (PHP)?
✔️ Partial hospitalization, or day treatment, is also a type of outpatient treatment where the patient spends more time at the rehab facility than they would if they were in a regular or intensive outpatient program. Montana Medicaid covers partial hospitalization.
❓ Does Montana Medicaid Cover Intensive Outpatient Programs?
✔️ Montana Medicaid covers intensive outpatient treatment, which is also called IOP. Patients on this type of treatment plan spend more time at their treatment center than they would in regular outpatient treatment, but less time than they would in partial hospitalization.
❓ Does Montana Medicaid Pay For Medication-Assisted Treatment?
✔️ MAT, or medication-assisted treatment, helps patients withdraw in greater comfort from their drug of abuse and quells the cravings that can lead them to relapse. Montana Medicaid covers this treatment program.
❓ Does Montana Medicaid Cover The Cost Of Suboxone Therapy?
✔️ Montana Medicaid covers Suboxone, buprenorphine, and buprenorphine/naloxone tablets, but patients have to provide documentation that shows they are part of a substance use disorder (SUD) program.
The medications can only be prescribed for two years, and Medicaid plans have very specific requirements for dosage for each type of Suboxone or buprenorphine prescription drug. These medications must have prior authorization before they are prescribed.
❓ Does Montana Medicaid Cover Methadone Maintenance Therapy?
✔️ Methadone is not covered under fee-for-service plans under Montana Medicaid. However, if you and your health care provider feel that methadone is the right treatment plan for your substance abuse issue and Medicaid is your only form of health insurance, don't despair.
Many rehab centers offer payment plans and other assistance to help ensure patients get the care they need, regardless of cost.
Paying For Costs Not Covered By Montana Medicaid
There are several other sources of funding if Montana Medicaid doesn't pay for treatment. These sources include the patient's own savings, loans, and private health insurance plans.
Patients can also use IHS/Tribal/Urban, or ITU funds, military insurance, VA insurance, or money from the county or local government. Some addiction treatment centers help patients with payments, are free of cost, or offer sliding scale payment options.
Montana Medicaid Eligibility Requirements
To enroll in Montana Medicaid, a person must be a permanent resident, national citizen, or legal alien of the United States and reside in Montana.
Their annual income can't be over a certain percentage of the federal poverty level. For example, a household of two can't have an annual income of over $17,240 before taxes.
The person must be in need of health care insurance and needs to be in at least one of the listed categories:
age 65 or above
blind
disabled or living with a disabled family member
pregnant women
responsible for a child who is 18 or younger
Finding Rehab Facilities That Accept Montana Medicaid
Montana Medicaid is accepted at many addiction treatment centers, and even in the midst of the pandemic, most have remained open and have protocols to protect their patients and staff from the virus.
Don't let another day go by without being treated for drug and alcohol addiction. Contact one of our treatment specialists today to learn about recovery centers that accept Medicaid.
Published on November 3, 2020
This page does not provide medical advice.
See more
Article resources
Addiction Resource aims to provide only the most current, accurate information in regards to addiction and addiction treatment, which means we only reference the most credible sources available.
These include peer-reviewed journals, government entities and academic institutions, and leaders in addiction healthcare and advocacy. Learn more about how we safeguard our content by viewing our editorial policy.