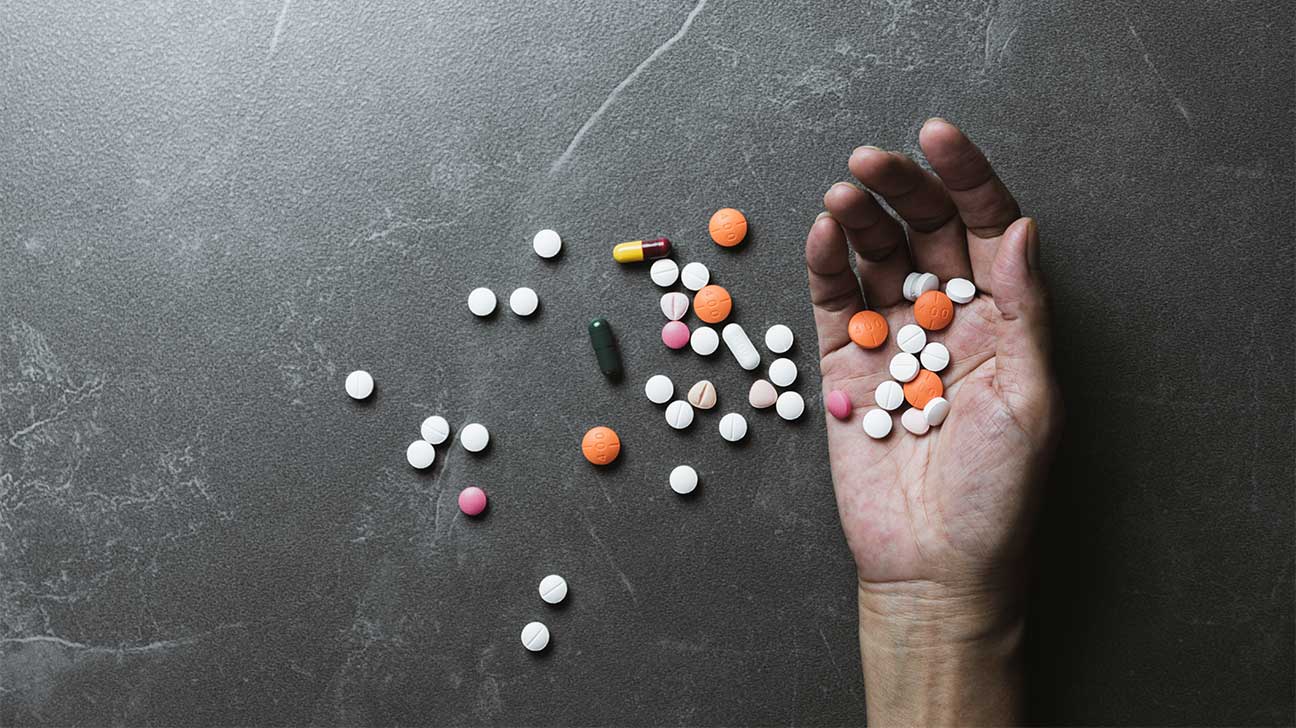 The generic name for Vyvanse is lisdexamfetamine dimesylate (LDX), a d-amphetamine prodrug. This means that after Vyvanse is administered, it's metabolized into a pharmacologically active drug.
In a study on rats published by the National Library of Medicine, the lethal dose of LDX in rats was found to be more than five times higher than the lethal dose of d-amphetamine.
The lethal dose of Vyvanse for humans is over 1,000 milligrams (mg) per kilogram (kg) of body weight.
Learn more about the fatal dose of commonly abused drugs.
Determining The Lethal Dose Of Vyvanse
Vyvanse is a central nervous system stimulant used to treat attention-deficit/hyperactivity disorder (ADHD) and binge eating disorder (BED).
In the 28-day study involving rats, one rat died at 1,000 mg/kg, so it was determined that doses more than 1,000 mg/kg are lethal.
This suggests that the data for determining the lethal dose of a single oral dose of LDX is insufficient. The level at which there was no observed effect was less than 30 mg/kg per day.
How Vyvanse Is Normally Prescribed
In the treatment of ADHD, the starting dosage of Vyvanse is recommended at 30 mg per day and can increase in intervals of 10 mg or 20 mg to reach a maximum daily dose of 70 mg.
For treating BED, the recommended starting dosage is also 30 mg per day to be increased slowly and eventually to reach the recommended target dosage of 50 to 70 mg per day.
Get Started On The Road To Recovery.
Get Confidential Help 24/7. Call Today!
(844) 616-3400
How Likely Is A Fatal Overdose On Vyvanse?
Overdosing on Vyvanse alone is unlikely. However, when it's combined with alcohol and drugs, the potential for overdose increases greatly.
LDX is a slow-dissolving central nervous system stimulant, and alcohol is a central nervous system depressant. When taken together, the drugs are actively working against each other.
This can lead to significant stress on the central nervous system, causing consequences such as:
stroke
heart attack
hallucinations
confusion
seizures
alcohol poisoning
alternating high and low blood pressure
death
Recognizing The Signs Of A Vyvanse Overdose
The most important warning signs to be on the lookout for are convulsions and coma, as these symptoms usually precede fatal overdoses.
Warning signs of Vyvanse overdose include:
restlessness
tremors
fever
spasms
nausea
vomiting
dilated pupils
More serious Vyvanse overdose signs are:
chest pain
coma
convulsions
hyperthermia
abdominal pain
psychosis
suicidal thoughts
Get Treatment For Drug And Alcohol Addiction Today
It's never the wrong time to seek help for addiction. If you or a loved one is facing drug or alcohol abuse, call us today to learn about your treatment options for addiction recovery.
This page does not provide medical advice.
See more
Article resources
Addiction Resource aims to provide only the most current, accurate information in regards to addiction and addiction treatment, which means we only reference the most credible sources available.
These include peer-reviewed journals, government entities and academic institutions, and leaders in addiction healthcare and advocacy. Learn more about how we safeguard our content by viewing our editorial policy.