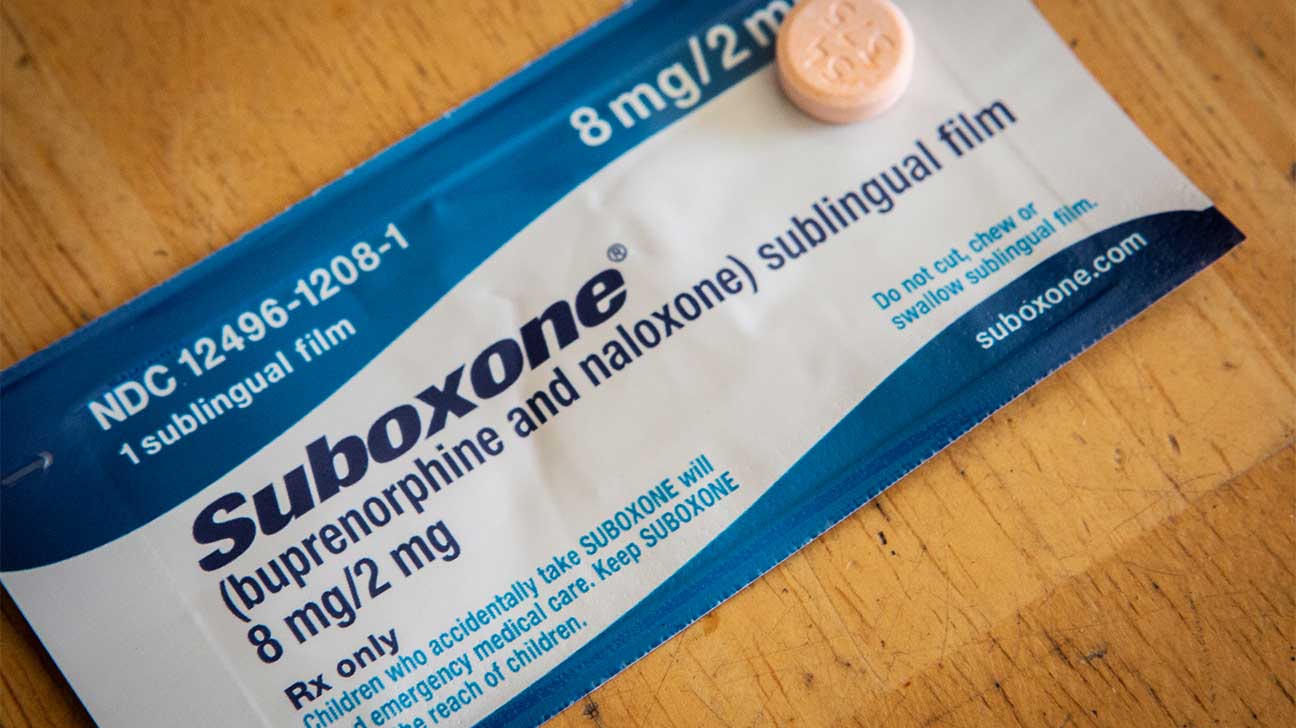 Suboxone is a prescription drug that is often used to treat withdrawal and addiction to opioids like hydrocodone, fentanyl, or oxycodone. Suboxone is composed of two substances: naloxone and buprenorphine.
Naloxone works as an opioid antagonist that prevents a person from experiencing the effects of other opioids. It is meant to discourage people from abusing Suboxone.
Buprenorphine is the partial opioid agonist that activates receptors in a manner similar to opioid pain medications.
Because of its naloxone content, Suboxone is considered a far safer addiction treatment medication than methadone, a medication that is easily abused and addictive. It is most frequently abused by people that are currently addicted to opioids, and by people that feel high from the relatively weak effects of buprenorphine.
Sometimes, people may believe that they can feel faster or stronger effects from Suboxone by snorting the drug.
Why Snort Suboxone?
Suboxone is a wonder drug for people that are physically dependent on opioids. People can feel the dopamine release — feeling "normal" — while not experiencing the dangerous effects of heavy opiates. When used appropriately, this FDA-approved medication is life-saving for people with opioid use disorder.
Suboxone typically comes in pill form or in sublingual strips. Because of its formulation, the naloxone blocks the opioid receptors from uptaking buprenorphine when the pills or strips are snorted. This mechanism to reduce abuse potential may still not be a deterrent to people seeking even the smallest opioid effects.
People snort Suboxone in an effort to get a more intense opioid high, more quickly. Because this uptake method produces "better" effects for many other drugs, it is assumed that the same is true with Suboxone.
Get Started On The Road To Recovery.
Get Confidential Help 24/7. Call Today!
(844) 616-3400
Despite the naloxone present in Suboxone, it is possible to get a "high" feeling of well-being and dulled senses when snorting the drug. However, these effects may be dulled or canceled by naloxone's effects.
Some people seek out buprenorphine without naloxone, as found in Subutex. Snorting a drug with buprenorphine may lead to a higher probability of addiction, withdrawal, and negative side effects.
Dangers Of Snorting Suboxone
People that snort drugs are prone to physical damage associated with that method of ingestion. By ingesting drugs, effects are felt more quickly and more intensely than by taking a pill or strip as directed.
Nasal insulation can cause numerous side effects not limited to:
difficulty swallowing
face and ear pain
facial swelling
nose bleeds
nasal congestion or runny nose
oral ulcers
septum damage
trouble speaking
throat damage
Side Effects Of Snorting Suboxone
Snorting Suboxone, and abusing the drug against the prescribed instructions, can create negative effects.
Side effects of snorting Suboxone include:
blurred vision
constipation
dilated pupils
dizziness
drowsiness and fatigue
dry mouth
fatigue
fever
headache
heart palpitations
insomnia
muscle aches and cramps
nausea and vomiting
sexual side effects
stomach and back pain
tremors
trouble breathing and swallowing
In addition to the side effects produced by the buprenorphine in Suboxone, a person that snorts Suboxone may experience opioid withdrawal symptoms because of the naloxone in the drug.
Symptoms of snorting Suboxone with naloxone include:
anxiety
diarrhea
high blood pressure
increased sweating
nausea and vomiting
sleep problems
spasms and muscle pain
skin itches and goosebumps
stomach cramps
Serotonin Syndrome From Snorting Suboxone
In addition to these short-term side effects of Suboxone misuse, it is possible that abusing Suboxone through methods like snorting can trigger serotonin syndrome.
Serotonin syndrome creates severe physical and mental symptoms like:
agitation
confusion
increased heart rate
hallucinations
loss of coordination
muscle twitching
shivering
Long-Term Risks Of Snorting Suboxone
A person that uses Suboxone by crushing and snorting it, or uses it with other opioids, benzodiazepines, or alcohol may experience some risks.
Suboxone by itself has a "ceiling effect" which makes overdosing less likely, but combining it with central nervous system depressants can lead to overdose and death.
Suboxone Overdose
Because of the ceiling effect of buprenorphine, it is not likely that a person will overdose on Suboxone alone. However, by snorting the drug and ingesting other depressants or tranquilizers, overdoses can occur.
Signs of an overdose include:
drowsiness and dizziness
lost consciousness
nausea and vomiting
poor vision
seizures
small pupils
stopped or disrupted breathing (apnea)
Getting Help With Suboxone Addiction
If you or a loved one are struggling with opioid drug addiction or drug abuse, then treatment may help. Our substance abuse treatment specialists can help find the best treatment program for your needs.
No matter where you live in the United States, we can provide solutions. From supervised inpatient detox programs to outpatient cognitive behavioral therapy (CBT), we can help you find the best plan for the treatment of opioid addiction.
Recovery from opioid abuse is our goal for you, and it's one that we want to help you achieve. Give us a call today to learn more.
This page does not provide medical advice.
See more
Article resources
Addiction Resource aims to provide only the most current, accurate information in regards to addiction and addiction treatment, which means we only reference the most credible sources available.
These include peer-reviewed journals, government entities and academic institutions, and leaders in addiction healthcare and advocacy. Learn more about how we safeguard our content by viewing our editorial policy.