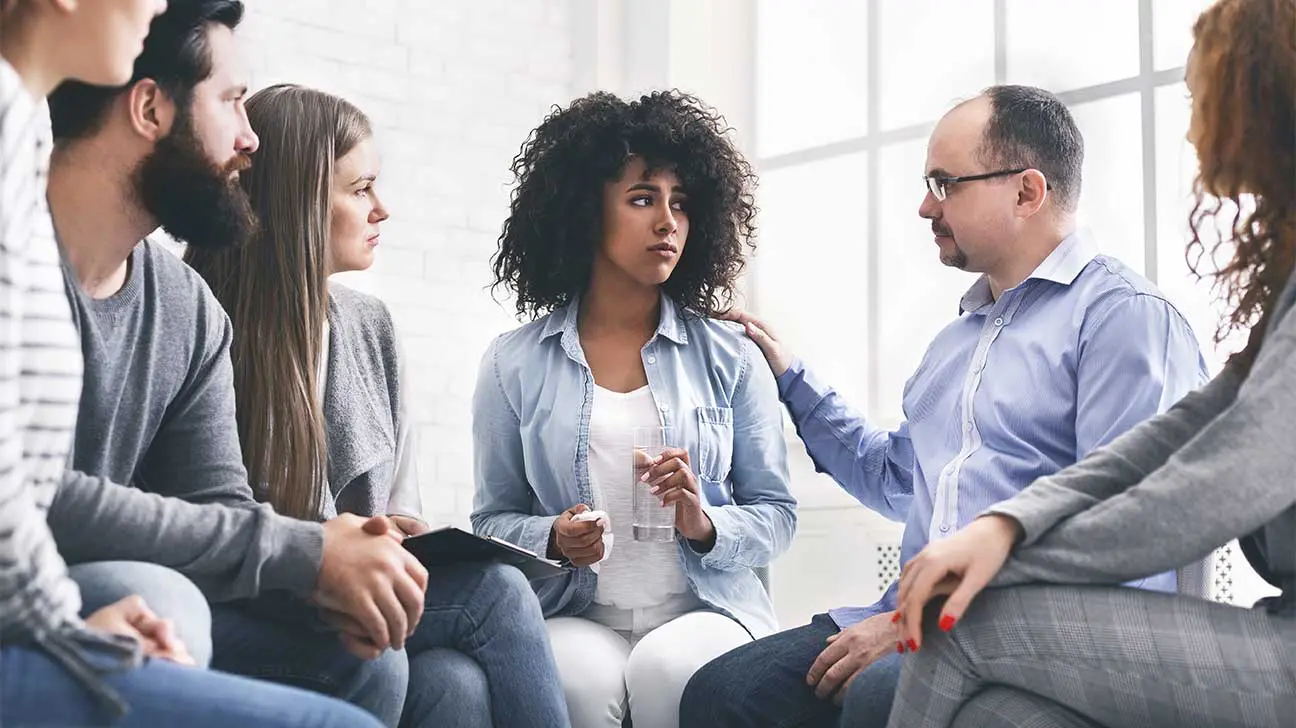 Each year, the National Survey on Drug Use and Health collects information on drug abuse, alcohol abuse, and addiction among people aged 12 and older in the United States.
In 2019, about 20 million people in the United States had a substance use disorder in the past year, according to the most recent data report. Data for 2020 has not yet been released.
Additional survey data during the COVID-19 pandemic, however, has revealed higher reported rates of drinking and drug use among adults, as well as alarming spikes in fatal drug overdoses.
What Is Substance Abuse?
Substance abuse, also known as drug abuse or alcohol abuse, refers to a chronic pattern of frequent or excessive substance use in a way that is harmful to health and well-being.
Examples of this include:
drinking excessively very often
taking drugs without a prescription
use of illicit drugs
taking drugs for reasons other than prescribed
taking higher doses than prescribed
taking drugs in ways other than prescribed (e.g. snorting, injecting, smoking)
What Is Addiction?
Addiction is a chronic but treatable disorder characterized by a compulsive need to use drugs or drink alcohol despite negative consequences. This can be physical and psychological.
Addiction is different from physical dependence. Dependence is a physiological reliance on drugs or alcohol that can develop through chronic drug misuse or frequent, heavy drinking.
What Are The Most Common Types Of Addiction?
Substance misuse and addiction can refer to the misuse of a wide range of substances, some of which are classified as "legal" or "illicit".
Commonly misused drugs include:
alcohol
prescription painkillers
heroin
cocaine
methamphetamine
prescription drugs
marijuana
Addiction can occur in people of all ages, racial and ethnic backgrounds, and gender identities, regardless of income or socioeconomic status. No one is immune.
Alcohol Abuse And Addiction Rates In The United States
Alcohol is the most commonly misused substance in the United States. While many adults drink in moderation, for some, this can become a compulsive and addictive habit.
Rates that apply to the type of alcohol use disorder (binge drinking, problem drinking, etc):
About 24 percent of people over 12 report binge-drinking in the past month.
Nine in 10 adults who binge-drink do not have a severe alcohol use disorder, according to the Centers for Disease Control and Prevention (CDC).
About 55 percent of 12th graders reported drinking alcohol in the past year.
According to the National Survey on Drug Use and Health, 14.5 million people had an alcohol use disorder in 2019.
Drunk driving rates:
More than 10,000 people die in drunk-driving crashes each year.
On average, 29 people die each day in motor vehicle crashes involving an alcohol-impaired driver.
Alcohol-related fatalities:
Excessive alcohol use is the cause of about 95,000 deaths per year in the United States.
Get Started On The Road To Recovery.
Get Confidential Help 24/7. Call Today!
(844) 616-3400
Prescription Opioid Abuse And Addiction Statistics In The United States
Prescription opioid drugs like oxycodone (OxyContin) have a high potential for misuse and addiction. Commonly prescribed for pain, these drugs can be misused for their euphoric effects.
Prescription opioid misuse rates:
In 2019, more than 10 million people in the U.S reported misusing prescription opioids.
Nearly eight million were over the age of 26.
Opioid overdose rates:
About 130 people in the U.S. die each day due to fatal opioid overdose.
From 1999 to 2019, nearly 500,000 Americans died due to opioid overdose.
Rates by specific populations:
Although previously considered most common in white, rural populations, African Americans are now 2.5 times more likely to die of an opioid overdose compared to white Americans.
Heroin Addiction Statistics
Heroin is an illicit opiate drug that, due to crackdowns on opioid prescribing, has become easier and cheaper to acquire than prescription opioids like OxyContin and Vicodin.
Heroin use disorder rates:
About 50,000 Americans tried using heroin for the first time in 2019.
About 745,000 people used heroin at all in 2019, and an estimated 438,000 had a heroin use disorder.
Rates that show the link between prescription opioid misuse and heroin addiction:
About 80 percent of people who use heroin first misused prescription opioids.
An estimated five percent of people with an opioid use disorder will use heroin.
Heroin overdose death rates:
Overdose deaths involving heroin increased five-fold from 2010 to 2019, reaching over 15,000 in 2017 and decreasing slightly the following year.
From 2013 to 2019, the age-adjusted rate of overdose deaths involving heroin increased 63 percent.
Fentanyl Addiction Statistics
Fentanyl is a highly potent opioid drug that is sometimes prescribed for pain. It is also illegally manufactured in forms that are sold on the street, sometimes mixed with other drugs.
Fentanyl is about 50 times more potent than heroin, and about 100 times more potent than morphine.
Scope of fentanyl misuse:
Over 250,000 people in the U.S. reported misusing prescription fentanyl products in 2019.
Fentanyl-involved overdose death rates:
Synthetic opioids like fentanyl (mostly illicit forms) are involved in about 70 percent of drug overdose deaths each year—translating to more than 35,000 lives lost in 2019.
Prescription Drug Misuse And Addiction Statistics
Prescription drugs, like illicit drugs, can be misused for their effects. Some, like opioids, are more addictive than others.
Some of the most widely abused prescription drugs include prescription sedatives, benzodiazepines (prescribed for anxiety), and stimulants such as Adderall and Vyvanse.
Statistics On Prescription Drug Misuse And Addiction
Overview of prescription drug abuse rates:
More than one million people misused prescription stimulants, 1.5 million misused tranquilizers, and 271,000 reported misusing prescription sedatives in 2017.
In 2017, an estimated 18 million Americans aged 12 and older reporting misusing prescription drugs in the last year.
Sedative/tranquilizer abuse rates:
About 681,000 people had a prescription sedative or tranquilizer use disorder in 2019.
Prescription stimulant abuse rates:
More than 550,000 people were dependent on or addicted to prescription stimulant drugs.
Amphetamine misuse rates:
The misuse of prescription drugs like Adderall is highest among young adults, who will misuse these drugs to improve focus, boost energy, and suppress appetite.
Cocaine Abuse And Addiction Statistics
Cocaine is a highly addictive stimulant drug that is illegal to buy, possess, and sell in the United States. In recent years, the rate of deaths involving cocaine has sharply increased.
About 1 in 10 drug-related deaths in the United States involve psychostimulants like cocaine, methamphetamine, or amphetamine.
Overview of cocaine abuse rates:
About 671,000 people over the age of 12 started using cocaine in 2019.
Five and a half million people in the U.S. reported using cocaine at some time in the past year in 2019.
About one million people meet the criteria for cocaine use disorder.
Rates of cocaine-involved overdose deaths:
Cocaine-involved deaths increased by 26.5 percent in the June 2019-May 2020 study period from the previous year.
Cocaine-involved overdose deaths are driven largely by a combination of cocaine with synthetic opioids other than methadone.
Cocaine is involved in an estimated 1 in 5 drug overdose deaths.
Methamphetamine Abuse And Addiction Statistics
Methamphetamine (meth) is an illicit stimulant that is surging in use across the United States, but especially among American Indians and Alaska natives, according to recent data.
Overview of meth abuse and addiction rates:
An estimated one million people in the United States are addicted to meth or dependent on meth.
About 184,000 people reported trying meth for the first time in 2019.
Meth overdose rates:
From 2011 to 2018, deaths involving meth increased five-fold, to 10.1 deaths per 100,00 men and 4.5 deaths per 100,000 women.
Deaths involving methamphetamine among non-Hispanic American Indians and Alaska natives more than quadrupled from 2011 to 2018.
Teen Drug And Alcohol Addiction Statistics
Drug and alcohol abuse is a major concern in teenagers and young adults, largely due to the implications this can have for teenagers later in life.
Beginning drug use or drinking at an early age is associated with a higher risk for developing a substance use disorder, as well as other developmental issues and life difficulties.
Youth who drink alcohol have a higher risk of school problems, social problems, suicide, and misuse of other substances.
Overview of drug use disorders and illicit drug use among teens:
Nearly 900,000 teens between the ages of 12 and 17 had an illicit drug use disorder in 2019.
About 37 percent of all high school seniors reported using illicit drugs (including marijuana, which is legal in some states) in the last year.
The perceived harms of drinking and drug use decreased from 2018 to 2019. This includes perceived risks associated with binge drinking, cocaine use, and heroin use.
Overview of alcohol use disorders and alcohol abuse in teens:
About 414,000 teens were dependent on or addicted to alcohol in 2019.
Alcohol is the most commonly used substance among young people in the U.S.
Alcohol-involved deaths among teens:
Excessive drinking causes an estimated 3,500 deaths in people aged 21 and younger each year.
Drug Overdose Death Statistics
Drug overdose is the leading cause of accidental death in the United States. Drug overdose can occur in people addicted to drugs and those who are not.
After the number of fatal overdoses across the U.S. fell in 2018, data from 2019 showed a sharp increase, with 2020 estimated to be the deadliest year on record.
What recent data on drug overdoses in the United States shows:
Rates for overdose deaths involving specific drugs:
Over 50 percent of psychostimulant-related overdose deaths involve opioids.
Synthetic opioids other than methadone, such as fentanyl, are involved in over 70 percent of all drug overdose deaths.
The scope of drug overdose fatalities in the United States long-term:
Nearly 841,000 people have died due to fatal drug overdose since 1999.
From 2010 to 2019, drug overdose deaths have more than doubled, from 38,329 deaths in 2010 to over 70,000 in 2019.
Increased drug overdose death rates in 2020:
Drug overdose deaths were up 11.4 percent in the first four months of 2020 compared to the same period the previous year.
Approximately 81,230 drug overdose deaths occurred between June 2019 and May 2020, with the largest increase recorded between March and May of 2020.
The year of 2020—termed by some as the pandemic year—is estimated to be the deadliest year for drug overdose deaths on record in the United States.
How The Coronavirus Pandemic Has Affected Substance Abuse
Although national data isn't yet available on substance use, addiction, and overdose for 2020, early estimates predict alarming trends—in part influenced by the coronavirus (COVID-19) pandemic.
The COVID-19 pandemic has affected substance abuse in a number of ways, including access to treatment, illicit drug access, social support, and how people are coping with pandemic stress.
Highlights of COVID-19 and substance abuse:
More than 40 states across the U.S. have reported increases in opioid-related deaths over the course of the COVID-19 pandemic.
Emergency department (ED) overdose visits in the U.S. increased up to 45 percent during the pandemic, despite a reduction in total visits to EDs.
In a CDC survey conducted in June, about 13 percent of adult respondents reported using drugs or alcohol to cope with pandemic-related stress.
Alcohol sales in stores were up 54 percent in March of 2020 compared to the same time the previous year, according to Nielsen.
Provisional data from the CDC predicts that over 88,000 drug overdose deaths occurred between July 2019 and August 2020.
Tracking substance use through household and school surveys has been complicated by the pandemic, making it difficult to identify the full scope of the problem.
Isolation during the pandemic is considered one of the primary contributors to upticks in increased drug use, alcohol use, and relapse.
Among over 1,000 people with substance use disorders surveyed in June 2020, more than 1 in 3 said they had experienced a disruption in accessing treatment or recovery support.
How Many People Seek Addiction Treatment?
While many people struggle with substance abuse, the vast majority of those who need treatment aren't receiving it. And during the pandemic, the demand and need for treatment have increased.
According to some estimates, only 1 in 10 people who have a substance use disorder receives treatment. And this varies by location, age, race, ethnicity, and income level.
What recent data on addiction treatment admissions shows:
In 2019, about 4.2 million—or 1.5 percent— of people in the U.S. received substance use treatment in the past year.
About 1.27 million Americans are receiving medication-assisted treatment for opioid addiction.
Over 21 million people were identified as needing substance use treatment—meaning less than one-quarter of those who needed it went on to receive it.
In a 2020 survey of over 300 treatment facilities, about 52 percent reported a rise in the need for treatment. Yet 65 percent reported having to cancel, reschedule, or turn away people in need.
Major barriers to seeking treatment include cost, insurance coverage, lacking nearby specialty care, and stigma.
Addiction and substance abuse rates are ever-changing, yet treatment professionals are working tirelessly to help people recover with resources from treatment programs, free rehab centers, and more. Call today to find a drug rehab center near you.
This page does not provide medical advice.
See more
Article resources
Addiction Resource aims to provide only the most current, accurate information in regards to addiction and addiction treatment, which means we only reference the most credible sources available.
These include peer-reviewed journals, government entities and academic institutions, and leaders in addiction healthcare and advocacy. Learn more about how we safeguard our content by viewing our editorial policy.