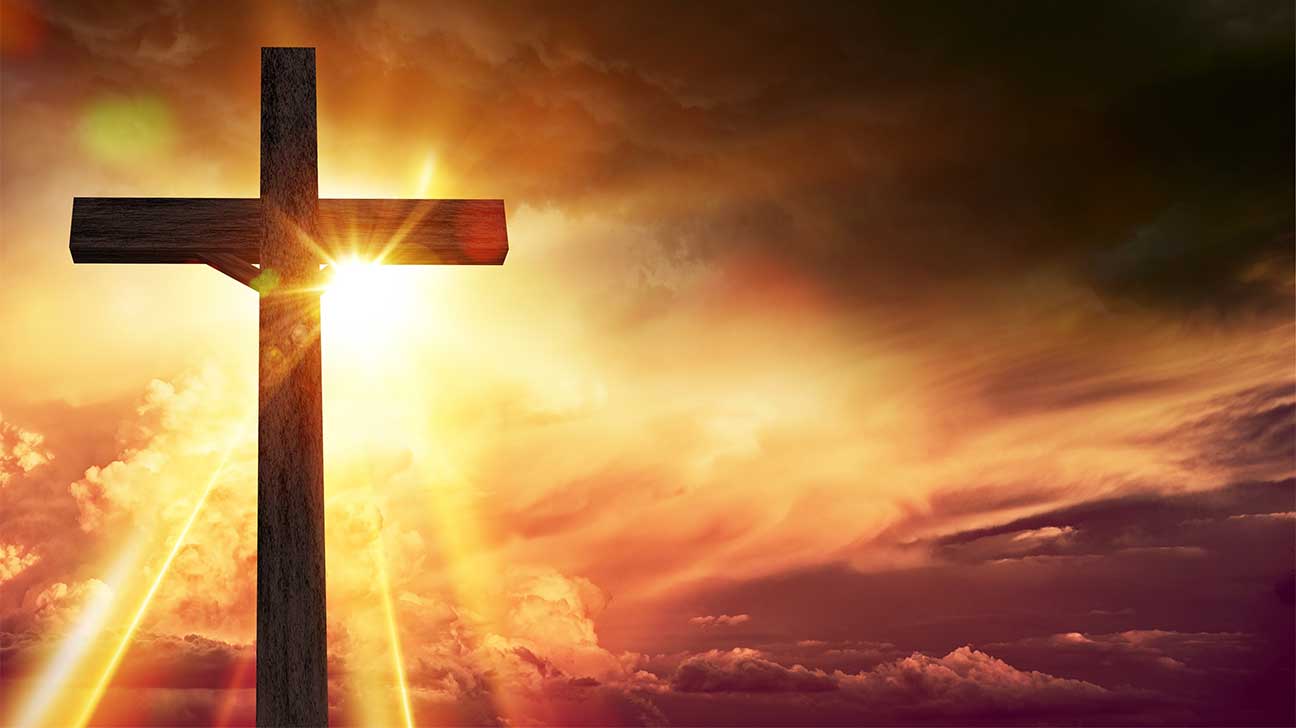 According to the National Institute on Drug Abuse, addiction to drugs and alcohol should be treated as any other chronic disease, since it requires long-term monitoring, medications, and medical attention to prevent a relapse.
With that being said, some people find that most drug and alcohol rehab centers feel cold and sterile. Many facilities are missing the spiritual connection to a higher power that is so often the core focus in 12-step programs.
In cases where this closeness to God is desired, Christian rehab centers may be more preferable, especially if they focus mainly on increasing one's faith and surrendering to God's will in order to enter recovery.
While there are many different Christian rehab centers across the United States, some are more effective than others, offering high-caliber treatment methods and a spiritual approach.
Christian Alcohol And Drug Rehab Centers
The following is a list of the 10 best Christian alcohol and drug rehab centers, in alphabetical order, chosen because of their treatment quality, effectiveness of treatment, and their faith-based curriculum.
Each one has their own set of attributes that make them unique and is fully licensed and/or accredited by one or more addiction treatment organizations.
This list is ordered alphabetically
1. Calvary Healing Center, Phoenix, Arizona
The Calvary Healing Center is accredited by the Commission on Accreditation of Rehabilitation Facilities (CARF). Their focus is mainly on helping those who need to get treatment in an outpatient setting with a faith-based approach.
Partial hospitalization is available, too. This level of care provides about six hours per day of medical monitoring and treatment. For those who need more intensive treatment, they do have a 30-day inpatient residential treatment program available. Many people find the young adults and family programs to be helpful when addiction issues have deeply affected more than one person in their family.
Location and contact information:
720 East Montebello Ave.
Phoenix, Arizona 85014
(602) 279-1468
Find a Christian treatment program near you today.
Call to be connected with a treatment specialist. 100% Free and Confidential.
(844) 616-3400
2. Honey Lake Clinic, Greenville, Florida
The Honey Lake Clinic is one of the best Christian rehab centers for both men and women because it can help with dual-diagnosis treatment. Some of the disorders they treat besides addiction and dependency issues are depression, anxiety, OCD, PTSD, ADHD, and bipolar disorders.
They help their patients by providing:
equine therapy
art therapy
dance therapy
medication-assisted treatment
They also have a state-of-the-art neuroscience program and brain imaging available as part of their Christian rehab program.
Location and contact information:
1290 N.W. Honey Lake Rd.
Greenville, Florida 32331
(888) 837-6577
3. Kentucky Women's Rehab, Dixon, Kentucky
The Kentucky Women's Rehab is a one-year residential rehabilitation program that provides only inpatient Christian addiction treatment. They believe that this is necessary because shorter treatment programs have a much lower success rate.
Many of the women who attend this rehab facility have tried going to other facilities with shorter stays but had no success. What makes this women-only drug rehab unique is that they offer parenting classes and vocational rehabilitation programs to help women provide for their children once they leave the facility.
Location and contact information:
86 Burnt Mill Rd.
Dixon, Kentucky 42409
(270) 639-0001
4. Life Center Of Galax, Galax, Virginia
The Life Center of Galax is one of the best Christian alcohol and drug rehab centers for people who are struggling with an addiction that requires methadone maintenance treatment or admittance for medically supervised detoxification. This rehab center is CARF-accredited.
Outpatient treatment is available. But those who stay on-site will have access to separate men's and women's quarters. This Christian addiction treatment facility is able to address co-occurring disorders wherein a person suffers from an addiction to more than one substance as well as a mental illness.
What makes this facility one of the most preferable addiction treatment facilities is the fact that they offer aftercare and day programs to their discharged patients. This ensures a lower rate of relapse. Individual and family therapy sessions are available, too.
Location and contact information:
112 Painter St.
Galax, Virginia 24333
(855) 388-8774
5. New Life Spirit Recovery Treatment Center, Huntington Beach, California
The New Life Spirit Recovery Treatment Center is helpful for those who need dual-diagnosis treatment for mental health and addiction issues and want a spiritual treatment approach. To make the process of getting to their facility easier, they provide transportation to and from the airport.
Those who need to go through detox first can do so. But the faith-based rehab center offers this process at a separate site, transporting clients to and from the site as needed. Nutritional therapy, codependency therapy, and family education programs are some of the unique programs that they offer.
Location and contact information:
18652 Florida St.
Suite 200
Huntington Beach, California 82648
(714) 841-1906
6. Pensacola Women's Rehab, Pensacola, Florida
The Pensacola Women's Rehab is unique because it is strictly an inpatient treatment facility that lasts for one year. Its main focus is on teaching the word of God and what the Bible says about how to care for the body as a temple of God.
Skills like anger management, setting boundaries, and preventing relapses are taught in their Christian rehab program. They also have a special education program to teach their patients about what addiction and codependency does to the body and mind.
Location and contact information:
7215 Pine Forest Rd.
Pensacola, Florida 32526
(850) 944-3691
7. Recovery Centers Of America, King Of Prussia, Pennsylvania
The Recovery Centers of America is a faith-based rehab center accredited by the Joint Commission that focuses mainly on a 12-step curriculum. This treatment approach has been proven to be effective in treating addictions when a person is willing to work hard to make it through each of the steps.
They offer both inpatient rehab and outpatient treatment, and they have medically assisted treatment available for those who need to detox or receive medication to help with their withdrawal symptoms.
Some of the different therapies they have available are narrative therapy, cognitive behavioral therapy, and acceptance-commitment therapy. Not all of their curriculum is faith-based. They created a special Christian rehab program for those who are interested in becoming closer to God as part of their journey to recovery.
Location and contact information:
2701 Renaissance Blvd.
King of Prussia, Pennsylvania 19406
(855) 228-0769
8. S2L Recovery By Spring 2 Life Ministries, Woodbury, Tennessee
The S2L Recovery rehab center is a Christian addiction treatment program for men which is Joint Commission-accredited. Their main focus is on providing Christian treatment that is positive and uplifting, so their patients leave with a closer relationship to God.
They offer dual-diagnosis treatment for those who have mental health issues that have caused or exacerbated their addictions. Counseling, motivational interviewing, anger management, peer support services, and other programs are available.
They also offer help to those who are struggling with addictions to things besides drugs and alcohol, such as pornography, gambling, internet, and gaming.
Location and contact information:
3180 Hillcreek Rd.
Woodbury, Tennessee 37190
(888) 241-8546
9. Stonegate Center, Azle, Texas
The Stonegate Center is a faith-based, long-term Christian addiction treatment program that lasts for 90 days. They strongly encourage their patients to stay for the entire three months because it will help ensure that they have an adequate amount of time to fully absorb all the benefits the facility has to offer.
On top of this, research has shown that the longer a person stays in treatment, the higher their chance of a lasting recovery. The rehab center has JCAHO accreditation, and they accept most major health insurance plans. Genders are separated for treatment at their facility.
This is helpful for those who have concerns regarding mixed-sex communities because they feel this could be distracting to the main focus of being in a treatment center. Continuing care, wellness and nutritional programs, equine therapy, and individual and family therapy are available as well.
Location and contact information:
7510 Farm-to-Market Rd. 1886
Azle, Texas 76020
(817) 993-9733
10. Western Kentucky Men's Center, Dixon, Kentucky
The Western Kentucky Men's Center is a men's rehab center that offers the same program as the Kentucky Women's Rehab in Dixon, Kentucky. Like the other Christian rehab programs, it is a one-year program, too.
The Christian rehab facility focuses mainly on faith-based education and self-love. Their effectiveness is ensured by the strict day-to-day structure they provide. Both the men's and women's facilities in Dixon, Kentucky, are part of a network of Christian corporations called the "Adult & Teen Challenge Network."
Their long-term success rates have been proven by the high percentage of patients who are able to stay sober and gainfully employed after completing the residential rehab program. Teens who struggle with addictions can also attend these facilities.
Location and contact information:
231 State Route 2839
Dixon, Kentucky 42409
(270) 639-7366
How To Find Christian Alcohol And Drug Rehab Centers
Christian rehab programs are spread out across different regions of the United States. While traveling for treatment may initially seem inconvenient, it is often considered to be the most effective way to begin the road to recovery. Getting away for addiction treatment removes addicted individuals from the toxic environment and people that have been contributing to their condition.
It also helps ensure that the results of various rehabilitation programs will last by allowing a person to remain undistracted during their stay. Each of the Christian drug and alcohol treatment centers has its own special attributes that make it effective in helping patients enter recovery.
For more information on how to find the best Christian rehab center to suit your needs, be sure to give one of our treatment specialists a call today.
Updated on July 23, 2020
This page does not provide medical advice.
See more
Article resources
Addiction Resource aims to provide only the most current, accurate information in regards to addiction and addiction treatment, which means we only reference the most credible sources available.
These include peer-reviewed journals, government entities and academic institutions, and leaders in addiction healthcare and advocacy. Learn more about how we safeguard our content by viewing our editorial policy.