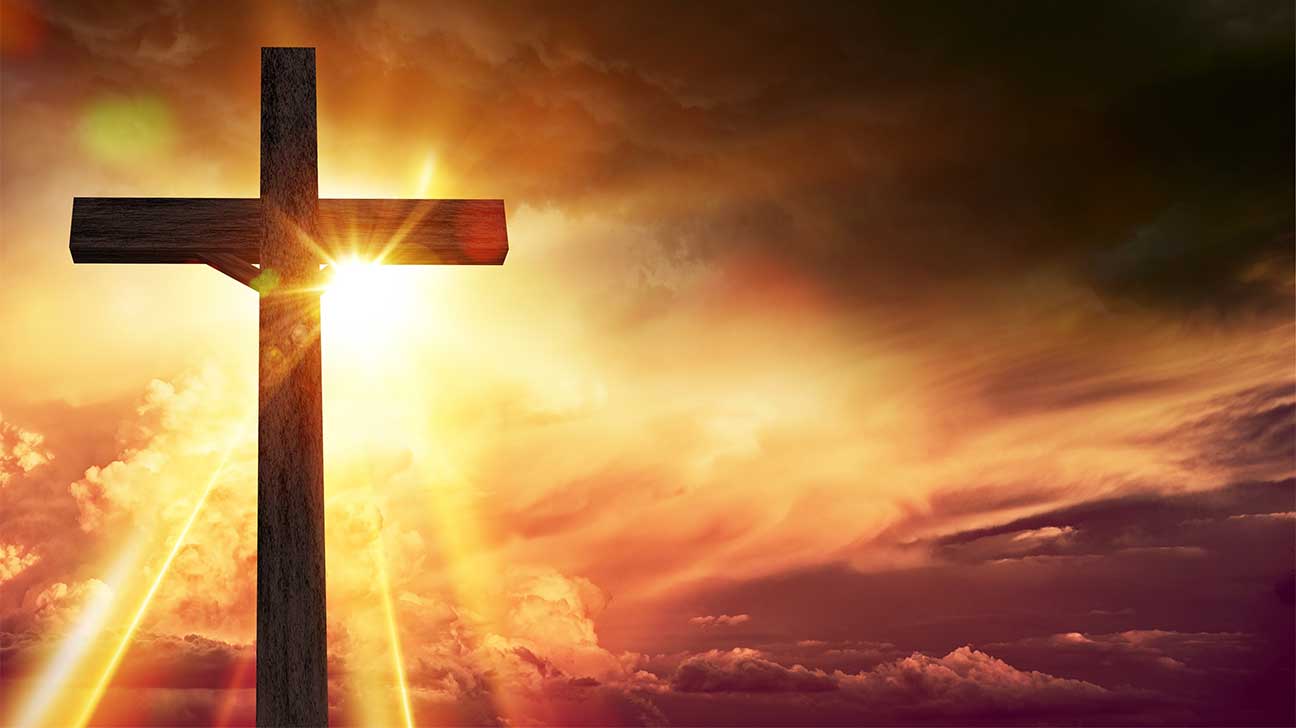 For people who wish to have God, their spirituality, or Christianity involved in their addiction recovery, Christian rehab centers are available.
There are many different Christian rehab centers across the United States, and a number of these offer effective recovery programs with a faith-based approach.
Christian Alcohol And Drug Rehab Centers
The following is a list of the 10 best Christian alcohol and drug rehab centers, in alphabetical order.
Rehab facilities were selected for marked qualities such as:
accreditation and/or licensing
certifications/affiliations
positive reviews and testimonials
1. Beartooth Men's Rehab, Powell, Wyoming
This recovery center for men is a working ranch that uses work therapy, equine therapy, experiential therapy, and more to treat alcohol and drug abuse in men.
The treatment facility offers long-term residential treatment and sober living with a Christian-based approach.
Though the facility is not accredited, it boasts an 80% success rate as well as numerous testimonials from clients and family members.
Location and contact information:
391 Road A1F
Powell, WY 82435
(307) 899-3424
Find a Christian treatment program near you today.
Call to be connected with a treatment specialist. 100% Free and Confidential.
(844) 616-3400
2. Calvary Healing Center, Phoenix, Arizona
The Calvary Healing Center offers a full continuum of care for drug and alcohol abuse or mental health with a faith-based approach.
Behavioral health programs and treatment services here include:
residential treatment
drug and alcohol detox
partial hospitalization program (PHP)
intensive outpatient program (IOP)
family program
telehealth outpatient services
This rehab facility is backed by:
LegitScript certification
high Google ratings
Location and contact information:
720 East Montebello Ave.
Phoenix, AZ 85014
(602) 279-1468
3. Honey Lake Clinic, Greenville, Florida
The Honey Lake Clinic is a Christian rehab center for adult men and women that offers dual diagnosis treatment as well as substance abuse treatment.
They provide the following addiction treatment programs:
medication-assisted treatment (MAT)
residential treatment for co-occurring disorders
treatment for family members
The alcohol and drug treatment facility is supported by:
LegitScript certification
certification through the Florida Department of Children and Families
4.3-star Google rating
Location and contact information:
1290 N.W. Honey Lake Rd.
Greenville, FL 32331
(888) 837-6577
4. Kentucky Women's Rehab, Dixon, Kentucky
The Kentucky Women's Rehab is a long-term rehabilitation center for women that provides Christian-based inpatient treatment for alcohol or drug addiction.
This women-only drug rehab center offers parenting classes and vocational programs to help women provide for their children once they leave the facility.
The facility is backed by Adult & Teen Challenge National Office accreditation and numerous testimonials from clients in long-term recovery.
Location and contact information:
86 Burnt Mill Rd.
Dixon, KY 42409
(270) 639-0001
5. Life Center Of Galax, Galax, Virginia
The Life Center of Galax provides residential treatment and other treatment options for drug and alcohol addiction, especially opiate use disorder.
Programs and treatment services include:
methadone maintenance treatment
medically supervised detoxification
chemical dependency treatment
outpatient programs
young men's drug rehab programs
This rehab center is CARF-accredited and affiliated with the American Society of Addiction Medicine (ASAM).
Location and contact information:
112 Painter St.
Galax, VA 24333
(855) 388-8774
6. New Life Spirit Recovery Treatment Center, Huntington Beach, California
This recovery center is helpful for those who need dual diagnosis treatment for mental health and addiction issues with a spiritual treatment approach.
Treatment programs and services offered include:
co-occurring mental health and substance use disorder treatment
residential substance use treatment
gender-separate rehab programs
individual, family, and group counseling
relapse prevention
codependency treatment
The addiction center is supported by the following:
certification through the California Consortium of Addiction Programs and Professionals
affiliation with the National Association of Addiction Treatment Providers (NAATP)
accreditation through the National Christian Counselors Association (NCCA)
4.6 stars on Google
Location and contact information:
18652 Florida St.
Suite 200
Huntington Beach, CA 82648
(714) 841-1906
7. Pensacola Women's Rehab, Pensacola, Florida
The Pensacola Women's Rehab offers an inpatient drug rehab program for alcohol and drug use issues that lasts for one year.
Skills like anger management, setting boundaries, and preventing relapses are taught in their Christian rehab program.
The treatment facility is backed by Adult & Teen Challenge National Office accreditation and a 4.7-star rating on Google.
Location and contact information:
7215 Pine Forest Rd.
Pensacola, FL 32526
(850) 944-3691
8. Recovery Centers Of America, King Of Prussia, Pennsylvania
The Recovery Centers of America is a faith-based rehab center that focuses mainly on a 12-step program curriculum.
They offer both inpatient rehab, outpatient treatment, and drug or alcohol detox programs with medication to ease withdrawal symptoms.
These rehab facilities are:
accredited by the Joint Commission
LegitScript-certified
backed by the NAATP
Location and contact information:
2701 Renaissance Blvd.
King of Prussia, PA 19406
(855) 228-0769
9. Spring 2 Life Ministries, Woodbury, Tennessee
The S2L Recovery rehab center is a Christian addiction treatment program for men with substance abuse issues.
Levels of care and treatment services offered:
sober living and aftercare
outpatient services
withdrawal symptom management
vocational services
They offer dual diagnosis care for those with mental health issues as well as drug or alcohol addiction.
The drug and alcohol rehab center is accredited through the Joint Commission, certified by LegitScript, and highly rated on Google.
Location and contact information:
3180 Hillcreek Rd.
Woodbury, TN 37190
(888) 241-8546
10. Stonegate Center, Azle, Texas
The Stonegate Center is a faith-based, long-term Christian addiction treatment program that lasts for 90 days.
The rehab center has JCAHO accreditation, and they accept most major health insurance plans. Genders are separated for treatment at their facility.
Continuing care, wellness and nutritional programs, equine therapy, and individual and family therapy are available as well.
Location and contact information:
7510 Farm-to-Market Rd. 1886
Azle, TX 76020
(817) 993-9733
How To Choose A Christian Treatment Center
How do you choose the right spiritual rehab program for you? There are a few qualities, treatment services, and other considerations to help you make the selection.
As you review potential rehab facilities, look for those that offer:
a variety of treatment levels to meet your long-term recovery needs
recovery programs that integrate faith-based practices into treatment
medical advice and assistance from treatment professionals
medications as needed
a treatment plan that addresses all your healthcare needs
treatment for a variety of addictions, such as opioids, alcohol, methamphetamine, and more
high level of comfort during rehabilitation
success stories/testimonials
accreditations and other accolades
financial assistance and payment options
aftercare and relapse prevention planning and referrals
Christian Drug Rehab FAQs
Here are answers to questions or concerns you may have as you look at your treatment options.
❓ What Happens In A Christian Rehab Program?
✔️ Treatment that is Christian-based offers many of the same treatment services as a non-denominational program.
These may include partial hospitalization, intensive outpatient treatment, outpatient treatment, inpatient drug rehab, sober living, and more.
❓ How Is Christian Drug Rehab Different From Other Addiction Treatment Programs?
✔️ Addiction recovery programs that take on a faith-based approach have spiritual elements at the core of all treatment-related activities.
A Christian rehab center may incorporate chapel services, prayer groups, work therapy, Bible groups, daily devotionals, and other Christ-based services into recovery.
Biblical services are often in addition to evidence-based/traditional treatment methods such as counseling, MAT, group therapy, 12-step programs, and others.
❓ Are Christian Rehab Programs Effective?
✔️ As with non-denominational facilities, or non-12-step rehab centers, the efficacy of treatment results will vary from one Christian facility to the next.
❓ Is Christian Drug And Alcohol Treatment The Only Type Of Faith-Based Rehabilitation?
✔️ No. Rehab facilities are available in a great many faiths, including Jewish, Muslim, and Catholic rehab centers.
Learn more about faith-based rehab centers and what they offer
❓ How Will I Pay For A Christian Rehab Program?
✔️ Payment options depend on the rehab facility. Some may be non-profit organizations that offer payment that is funded fully or in part by donations, grants, or scholarships.
Private rehab facilities may accept health insurance, offer sliding fee payment scales, or sponsor some patients for treatment.
Learn how to use your insurance program for drug rehab to mitigate your out-of-pocket cost
Find Christian Alcohol And Drug Rehab Centers
If you are searching for faith-based treatment for substance use, there are many Christian rehab centers available to help you seek recovery.
For more information on the best rehab center for your or a loved one's needs, or the recovery process, give our helpline a call today.
Updated on October 18, 2021
This page does not provide medical advice.
See more
Article resources
Addiction Resource aims to provide only the most current, accurate information in regards to addiction and addiction treatment, which means we only reference the most credible sources available.
These include peer-reviewed journals, government entities and academic institutions, and leaders in addiction healthcare and advocacy. Learn more about how we safeguard our content by viewing our editorial policy.