The state of Illinois has a variety of inpatient drug rehab facilities for men, women, and adolescents with an alcohol or drug addiction.
In addition to a range of treatment programs, many of these rehab centers also offer:
customized treatment plans
gender-specific treatment
treatment for those with co-occurring disorders
To provide the most accurate, up-to-date, and beneficial information, we select rehab facilities based on:
facility accreditation
licensing and certification
client reviews and Google ratings
Top Rehab Centers In Idaho
1. Adult & Teen Challenge, Chicago, Illinois
Inpatient treatment programs here take a faith-based approach to treating alcohol and drug addiction.
This treatment center is part of a nationwide substance abuse treatment network, with private accrediting standards for all facilities.
Components of their residential programs include:
a safe, gender-separate treatment environment
a Christian community
work therapy programs designed to teach a positive work ethic and instill a sense of responsibility
This drug rehab program is best for individuals who are looking to a higher power to help them break free from the grasp of addiction.
Location and contact information:
3601 W Cortland St
Chicago, IL 60647
(773) 772-2211
Find the right treatment program in Illinois today.
Call to be connected with a treatment specialist. 100% Free and Confidential.
(844) 616-3400
2. Central East Alcoholism And Drug Council, Charleston, Illinois
Central East Alcoholism and Drug Council offers gender-specific inpatient rehab for men struggling with addiction.
Treatment programs here are:
CARF-accredited
funded through the Illinois Department of Human Services
certified by the Substance Abuse and Mental Health Services Administration (SAMHSA)
This inpatient program offers a variety of addiction treatment modalities that includes:
individual counseling
group therapy
assertiveness
relaxation training
cognitive and behavioral change therapies
didactic groups
family therapy
recreational therapy
Location and contact information:
635 Division St
Charleston, IL 61920
(217) 348-8108
3. Chestnut Health Systems, Maryville, Illinois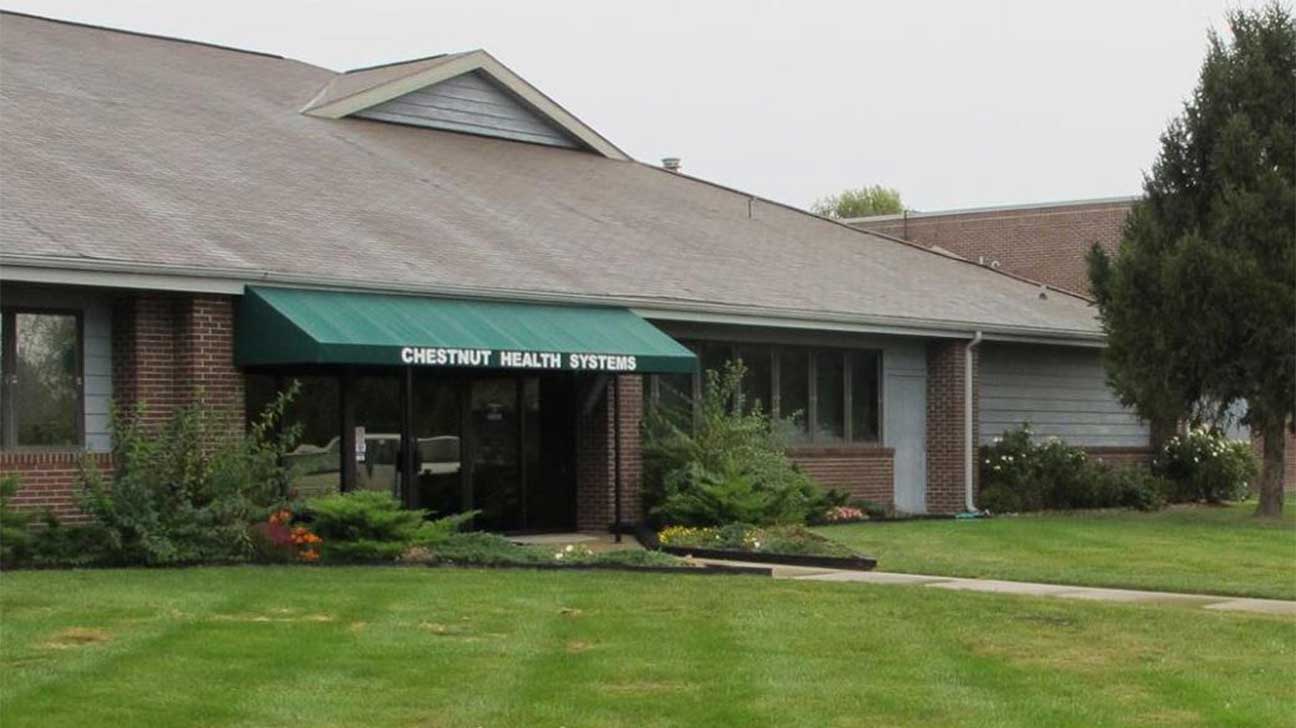 This addiction treatment center works with both adults and adolescents to help them reach addiction recovery.
Trusted features of their inpatient and other rehab programs include:
Joint Commission accreditation
LegitScript certification
status as a not-for-profit, charitable organization
Treatment plans are designed to work on not only treating addiction, but also any mental health issues that can influence addiction.
Location and contact information:
2148 Vadalabene Dr.
Maryville, IL 62062
(618) 288-3100
4. Gateway Foundation, Carbondale, Illinois
The Gateway Foundation's inpatient rehab program provides short-term treatment of two to four weeks.
Addiction treatment programs offer such therapies and treatments as:
drug and alcohol addiction education groups
individual counseling
family counseling and education
recreational and team-building activities
12-step education
recovery planning
relapse prevention
Drug and alcohol treatment here is backed by:
accreditation through the Joint Commission
LegitScript certification
the rehab facility's membership in the National Association of Addiction Treatment Providers (NAATP)
Location and contact information:
55 E. Jackson Boulevard
Suite 1500
Chicago, IL 60604
(877) 381-6538
5. Illinois Institute For Addiction Recovery (IIAR), Harvey, Illinois
The Illinois Institute for Addiction Recovery is a hospital-based, residential treatment facility for adults with a substance use disorder.
This inpatient drug rehab center is supported by:
Joint Commission accreditation
Illinois Department of Public Health licensing
a 4.2-star rating on Google
The rehab facility offers both substance use treatment and behavioral health care for mental health disorders and dual diagnoses.
Their levels of care include:
outpatient treatment
medical detoxification
residential programs
aftercare
medication-assisted treatment
mental health treatment
Location and contact information:
1 Ingalls Dr.
Harvey, IL 60426
(708) 915-4090
6. Lutheran Social Services of Illinois, Des Plaines, Illinois
A behavioral health treatment center, Lutheran Social Services of Illinois offers several different drug and alcohol rehab programs:
residential and inpatient rehab programs
drug and alcohol detox
sober living
addiction recovery housing
outpatient programs
medication-assisted detox
This treatment facility is licensed through the State of Illinois' Department of Substance Use Prevention & Recovery.
Location and contact information:
1001 E. Touhy Ave.
Suite 50
Des Plaines, IL 60018
(847) 635-4600
7. Rosecrance, Rockford, Illinois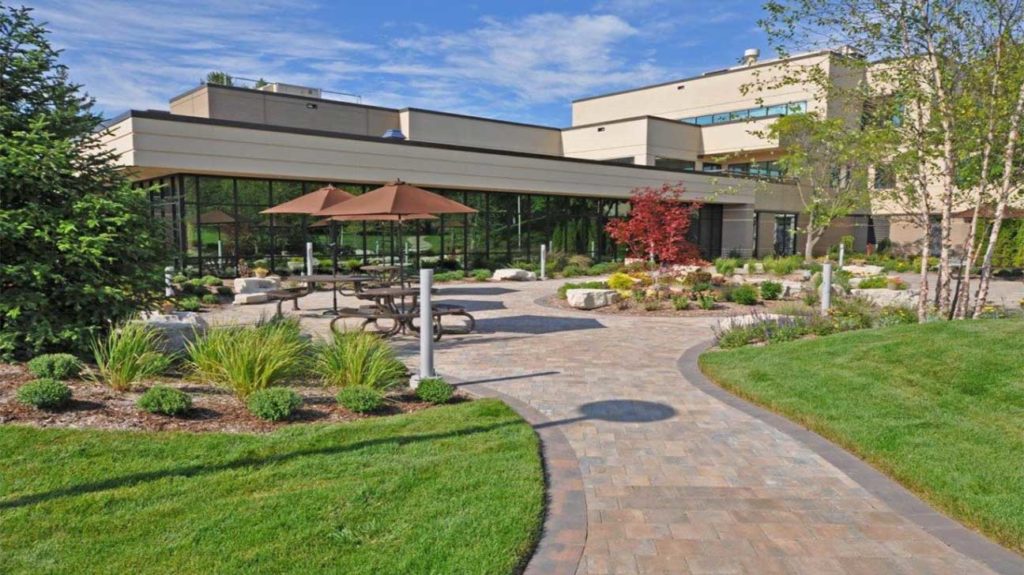 Rosecrance is a 97-bed residential treatment facility that provides a safe and therapeutic environment for individuals to recover.
This rehab center provides treatment that is supported by:
Joint Commission accreditation
LegitScript certification
NAATP membership
This drug rehab center takes a hands-on, experiential learning approach to healing that includes:
alcohol and drug abuse educational groups
group therapy
specialized women's rehab programs
rehab programs for people with PTSD
veteran rehab programs
Location and contact information:
3815 Harrison Ave.
Rockford, IL 61108
(888) 928-5278
8. Serenity House, Addison, Illinois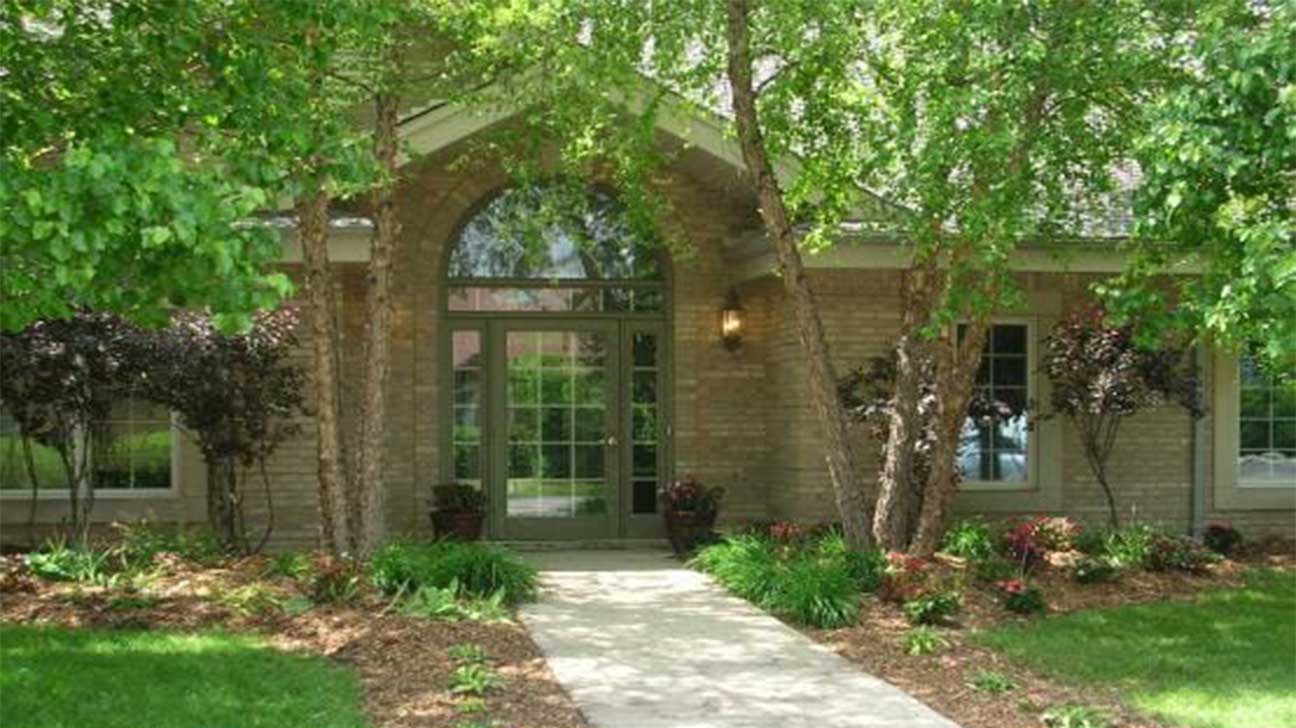 Serenity House Counseling Services, Inc. offers extended residential treatment for men and women during their early phases of recovery.
This addiction center is LegitScript-certified.
While in addiction treatment, men and women reside in gender-separate facilities.
Treatment typically lasts between 90 days and six months and includes:
group counseling
family education
12-step meetings
support groups
discharge planning
Location and contact information:
891​ ​S ​Rohlwing​ ​Rd.
Addison, IL 60101
(630) 620-6616
9. Stepping Stones Treatment Center, Joliet, Illinois
Stepping Stones Treatment Center provides 24-hour monitoring and intensive rehabilitation for adults with a drug or alcohol addiction.
Trusted features of this recovery center include:
CARF accreditation
licensing through the Illinois Department of Human Services
approval from most major insurance companies
certified Medicaid provider
The length of stay at this inpatient rehab center is typically 14 to 21 days.
In addition to inpatient programs, they offer:
intensive outpatient programs (IOP)
outpatient treatment
mental health care
Location and contact information:
1114 N Larkin
Joliet, IL 60435
(815) 744-4555
10. The Women's Treatment Center (TWTC), Chicago, Illinois
The Women's Treatment Center in Chicago, Illinois has four safe and supportive units for women to overcome addiction.
The focus of these treatment centers is keeping women with their children to foster lasting recovery outcomes.
Drug and alcohol treatment here is supported by:
Joint Commission accreditation
Substance Abuse and Mental Health Services Administration (SAMHSA) certification
Each day of treatment is highly structured and consists of:
weekly individual counseling sessions
at least 25 hours of treatment services per week
medical monitoring
parenting services and educational classes
links to outside services to help with a successful transition back into their community after completing treatment
Location and contact information:
140 North Ashland Ave.
Chicago, IL 60607
(312) 850-0050
Choosing The Best Illinois Rehab Program For You
The treatment program you choose will help shape your recovery, so it's a good idea to spend some time looking into the best treatment centers and programs they offer.
Consider rehab programs that have:
both long-term and short-term treatment options
a range of levels of care, such as inpatient treatment and aftercare
evidence-based treatment
customized treatment plans
mental health and dual diagnosis treatment programs
chemical dependency care
flexible treatment options during COVID-19
ability to work with your health insurance
payment plans
Illinois Drug Rehab FAQs
Find answers below to some of the most commonly asked questions regarding addiction treatment in Illinois.
❓ Do Illinois Rehab Centers Accept Medicaid?
✔️ Many state-funded rehab centers in Illinois accept Medicaid. Free and low-cost treatment programs, however, are highly sought-after.
This means getting a spot in one of these treatment centers may be difficult. To learn more, view our list of Medicaid rehab centers in Illinois.
❓ What Types Of Insurance Do Illinois Rehab Centers Accept?
✔️ Which types of insurance plans an addiction treatment center will accept depends on the individual treatment center.
For example, private rehab centers may accept only major insurance carriers or no insurance, while state and federally funded rehab centers may only accept Medicaid.
❓ Does Illinois Have Free Rehab Centers?
✔️ The state of Illinois does offer free or low-cost addiction treatment options. It is important to note, however, that these waiting lists can be long.
View our list of free rehab centers in Illinois here
❓ Are Drug Rehab Centers In Illinois Open During COVID-19 Restrictions?
✔️ Some rehab centers in Illinois experienced closures, but most are now open and operating with increased safety protocols.
In addition, many are offering telehealth and other flexible treatment programs in response to the pandemic.
❓ How Long Do Illinois Rehab Programs Last?
✔️ The length of your treatment program is unique to you and the drug and alcohol rehab center you attend.
More severe substance use disorders may require more in-depth treatment plans, which can take longer to complete.
Short-term treatment programs can also be followed by lower-intensity levels of care to ensure the best chance at long-term recovery and relapse prevention.
❓ Do Illinois Rehab Centers Provide Both Inpatient And Outpatient Treatment Options?
✔️ Depending on the treatment center you choose, you may find inpatient treatment, outpatient treatment, and other levels of care for alcohol and drug addiction.
If you want to explore outpatient rehab centers in Illinois, see our detailed list.
❓ Do Illinois Rehab Centers Offer Dual Diagnosis Treatment?
✔️ Dual diagnosis treatment is available at a number of accredited rehab centers throughout the state of Illinois.
Learn how to find an Illinois dual diagnosis rehab center near you
Finding Inpatient Rehab Centers In Illinois
If you are ready to begin recovery, don't wait another day to get help.
Contact us today to learn more about residential rehab programs and the best alcohol and drug rehab centers in Illinois.
Select a city below to find an Illinois rehab center near you:
Additional treatment options near you:
Updated on April 27, 2021
This page does not provide medical advice.
See more
Article resources
Addiction Resource aims to provide only the most current, accurate information in regards to addiction and addiction treatment, which means we only reference the most credible sources available.
These include peer-reviewed journals, government entities and academic institutions, and leaders in addiction healthcare and advocacy. Learn more about how we safeguard our content by viewing our editorial policy.