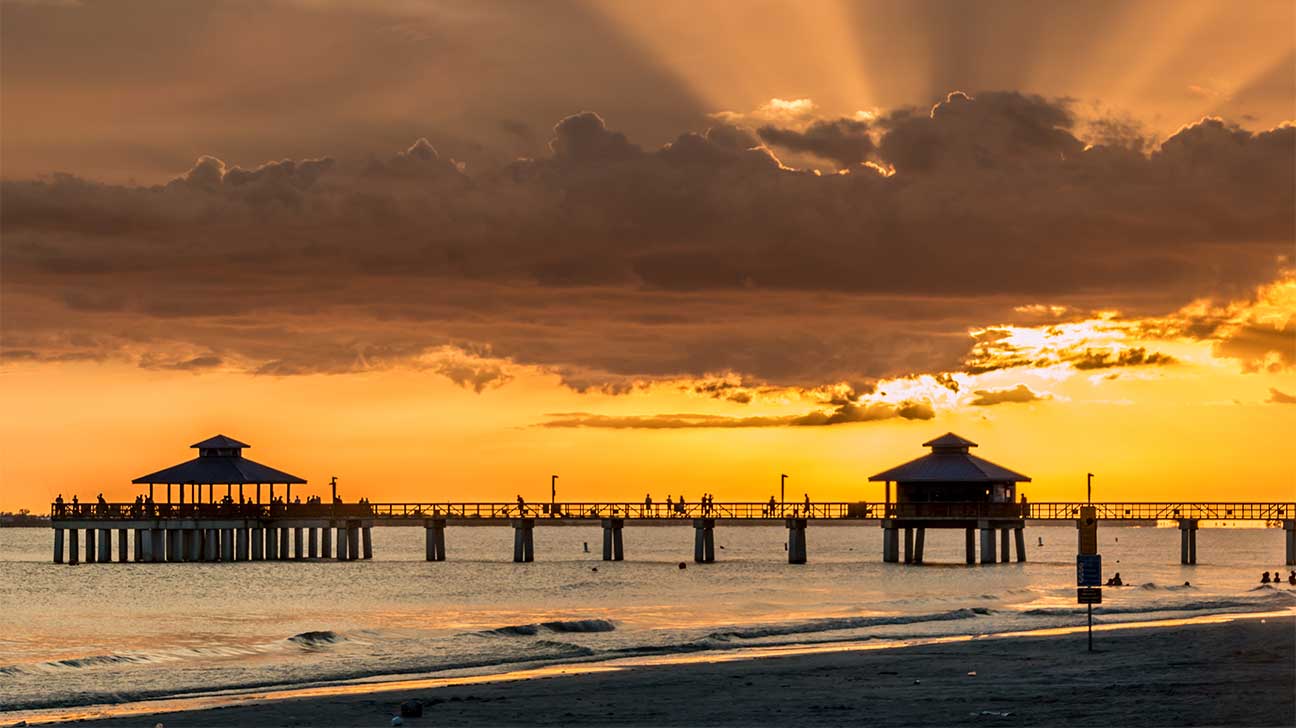 The state of Florida is home to a number of inpatient treatment facilities that focus on healing all aspects of a person, not just their addiction.
Many Florida drug rehab centers also offer gender-specific programs, to care for the unique and differing needs of men and women, and treatment for mental health issues.
Most inpatient rehab centers provide a continuum of care to help people enter addiction recovery.
Florida Top Rehab Centers
The following alcohol and drug rehab centers in Florida were selected based on a number of important addiction treatment criteria, including:
level of facility accreditation
certifications and licensing
Google ratings
how effective and varied their treatment programs are
how the treatment center is regarded by past clients
1. Ambrosia Treatment Center, Port St. Lucie, Florida
Ambrosia Treatment Center is part of a network of alcohol and drug rehab centers spanning several states that offers luxury rehab programs.
This rehabilitation center in Port St. Lucie, FL is backed by the Joint Commission accreditation for their gold standard of addiction treatment care and a 4.8-star Google rating.
Inpatient rehab programs are tailored to individual needs but balance holistic and alternative healing methods, evidence-based therapy, and medical care.
Location and contact information:
546 NW University Blvd.
Suite 103
Port St. Lucie, FL 34986
(561) 838-7513
Find the right Florida treatment program today.
Call to be connected with a treatment specialist. 100% Free and Confidential.
(844) 616-3400
2. Beaches Recovery, Jacksonville, Florida
Beaches Recovery provides drug and alcohol treatment in Jacksonville, FL to help men and women overcome substance abuse, beginning with medically supervised detox.
Substance abuse treatment here is supported by:
Joint Commission accreditation
licensing through the Florida Department of Health
a 4.1-star Google rating
numerous client testimonials
This facility offers gender-separate programs for men and women, and each addiction treatment plan is customized and holistic.
Location and contact information:
390 16th Ave. South
Jacksonville Beach, FL 32250
(866) 605-0532
3. Beachside Rehab, Fort Pierce, Florida
Beachside Rehab is an inpatient rehab center in Fort Pierce, FL for people with an alcohol or drug addiction.
This rehab center is:
Joint Commission-accredited
certified through the Florida Department of Health and Families
a member of the National Association of Addiction Treatment Providers (NAATP)
Rehab programs can be short- or long-term, lasting from 30 to 90 days, and may integrate a number of behavioral therapies, group therapy, and more.
Location and contact information:
300 South 6th St.
Fort Pierce, FL 34950
(888) 382-4939
4. Evolutions Treatment Center, Fort Lauderdale, Florida
Evolutions Treatment Center offers long-term inpatient drug rehab programs in Fort Lauderdale, FL to treat substance use disorders and co-occurring dual diagnosis disorders.
This treatment center is backed by the following trusted features:
accreditation through the Joint Commission
LegitScript certification
a rating on Google of 4.8 stars
Rehab programs here include:
short-term rehab programs
long-term rehab programs
residential addiction treatment
treatment for mental health disorders
intensive outpatient programs
partial hospitalization programs (PHP)
outpatient rehab programs
aftercare
Location and contact information:
2901 West Cypress Creek Rd.
Fort Lauderdale, FL 33009
(833) 818-3031
5. Fairwinds Treatment Center, Clearwater, Florida
Fairwinds offers alcohol and drug treatment in Clearwater, FL through a range of care levels.
Rehab programs here are supported by:
Joint Commission's Gold Seal of Approval
Florida Department of Health & Families licensing
Florida Agency for Healthcare Administration certification
LegitScript certification
A number of testimonials from clients in active addiction recovery
Addiction and mental health treatment programs here include:
inpatient/residential treatment programs
intensive outpatient programs
partial hospitalization programs (IOP)
Location and contact information:
1569 S. Ft. Harrison Ave.
Clearwater, FL 33756
(855) 289-0326
6. Orlando Recovery Center, Orlando, Florida
Orlando recovery center offers treatment for substance use and co-occurring disorder treatment in Orlando, Florida.
Their full range of treatment programs include:
inpatient rehab
partial hospitalization programs
outpatient programs
dual diagnosis programs
medication-assisted treatment with disulfiram, naltrexone, or acamprosate
treatment for mental illness
medical detox
aftercare
Marks of quality care here include:
LegitScript certification
accreditation through the Joint Commission
NAATP membership
Location and contact information:
6000 Lake Ellenor Dr.
Orlando, FL 32809
(407) 680-1226
7. Phoenix House Osceola Residential Center, Citra, Florida
Phoenix House has over 50 years of experience in treating Florida men and women with an alcohol or drug addiction.
Phoenix provides both an adult residential rehab program and a women-only residential rehab program, which are CARF-accredited.
Some therapies and treatment methods include:
group and individual therapy
family reintegration assistance
life-skills training
health education
The women's rehab program provides specialized, trauma-informed treatment to help women heal from addiction in a safe, supportive environment.
Location and contact information:
15681 US-301
Citra, FL 32113
(813) 881-1000
8. Riverside Recovery of Tampa, Tampa, Florida
Residential and inpatient programs, intensive outpatient treatment, and dual diagnosis care can be found at this addiction center in Tampa, FL.
The rehab center also offers addiction therapy, programs for family members, and drug and alcohol interventions.
Treatment here is supported by:
Joint Commission accreditation
LegitScript certification
NAATP membership
Location and contact information:
4004 N Riverside Dr.
Tampa, FL 33603
(813) 279-6900
9. The Salvation Army Adult Rehabilitation Center, Miami, Florida
Residential treatment at this recovery center in Miami, FL involves work therapy, substance abuse education, faith-based care, and drug use testing.
The Salvation Army offers long-term rehab programs for adults, adolescent intensive outpatient programs (IOP), and family services.
All recovery programs are:
free of charge to those who qualify
accredited by the Evangelical Council for Financial Accountability (ECFA)
certified by the Better Business Bureau
Location and contact information:
2236 NW Miami Ct.
Miami, FL 33127
(305) 573-4200
10. Serenity Springs Recovery Center, Edgewater, Florida
Serenity Springs Recovery Center provides men-only residential rehab programs as well as an intensive outpatient program.
Features that set this treatment facility apart include:
a low client-to-staff ratio of 2:1
dual accreditation from both CARF and the Joint Commission
a rating of 4.6 stars on Google
Addiction and mental health treatment methods offered here include:
medical care
life-skills education
financial management training
individual, group, and family therapy
EMDR therapy
Location and contact information:
1555 Cow Creek Rd.
Edgewater, FL 32132
(386) 423-4540
11. Tranquil Shores, Madeira Beach, Florida
Tranquil Shores is an alcohol and drug rehab center in Florida that provides treatment for alcohol addiction, drug abuse, and co-occurring disorders.
Trusted features of this rehab center include:
accreditation through the Joint Commission
membership in the National Association of Addiction Treatment Providers
LegitScript certification
a low client-to-counselor ratio of 3-to-1
Drug and alcohol rehab programs here include:
long-term inpatient rehab
dual diagnosis treatment
transitional housing
Location and contact information:
4300 Duhme Rd.
Madeira Beach, FL 33708
12. United Recovery Project, Hollywood, Florida
This luxury drug rehab center in Hollywood, FL offers a full continuum of care for behavioral health and wellness.
Treatment programs include:
residential rehab
men's recovery programs
women's recovery programs
LGBTQ-friendly rehab
outpatient services
sober living
aftercare
alumni groups
Trusted features for this substance abuse treatment center include:
Joint Commission accreditation
LegitScript certification
BBB certification
Location and contact information:
5900 Johnson St.
Hollywood, FL 33021
(888) 809-9393
13. Wayside House, Delray Beach, Florida
This specialized treatment facility for women in Delray Beach, FL offers inpatient rehab programs for alcohol or drug abuse and dual diagnosis treatment.
The addiction treatment center backs its programs through:
Joint Commission accreditation
partnership with the National Council for Behavioral Health
a 4.2-star rating on Google
Therapies and treatment modalities offered here which help women achieve lasting recovery include:
individual and group counseling
art therapy
horticultural therapy
equine therapy
yoga
parenting classes
eating disorder care
EMDR therapy
Location and contact information:
378 NE 6th Ave.
Delray Beach, FL 33483
(561) 278-0055
14. WhiteSands Treatment Center, Fort Myers, Florida
This Fort Myers, Florida drug rehab center offers luxury inpatient treatment that includes drug and alcohol detox, addiction education, and more.
Treatment plans here are supported by:
JCAHO accreditation
LegitScript certification
listing as the Number 1 Addiction Treatment Center in Florida in Newsweek 2020
A variety of health insurance plans are accepted, and WhiteSands provides nuerous treatment options to help people achieve long-term recovery.
Location and contact information:
1820 Colonial Blvd.
Fort Myers, FL 33907
(877) 762-9364
Choosing The Best Florida Rehab Center For You
In your search for an ideal rehab program, it's important to keep in mind the factors that will most affect your recovery outcome and healing experience.
Here are some crucial factors to consider as you search for a Florida drug rehab program:
levels of care, such as inpatient treatment, outpatient treatment, medical detox, support groups and aftercare
if the rehab center complies with your insurance plan
whether you can use Florida Medicaid if needed
if services are offered for family members, such as family therapy
if any payment assistance is available, such as sliding scale payment plans
the length of the rehab program, and if it makes sense for you
types of therapy and other treatment methods offered
Florida Rehab Center FAQs
Each person's addiction recovery experience will be unique, but many people have common questions and concerns when it comes to finding addiction treatment.
Consider the following frequently asked questions to find answers to Florida rehab-specific questions.
❓ Do Florida Drug Rehab Centers Accept Medicaid Plans?
✔️ Not all rehab centers will accept Medicaid.
But many treatment facilities work with the Florida Medicaid insurance program to make addiction treatment accessible to people with this health plan.
Learn about Florida's Medicaid rehab centers
❓ Does The State Of Florida Have Free Rehab Centers?
✔️ Free rehab centers include those publicly funded by the state and federal government. Florida state-funded rehab centers are available throughout the state to help those in need.
Find out more information about free rehab centers in Florida
❓ Do Florida Rehab Centers Offer Gender-Specific Care?
✔️ Some recovery centers in Florida provide gender-specific care, or treatment geared specifically toward males or people who identify as males, or females or people who identify as females.
Learn about men's rehab centers in Florida or view women's recovery centers in Florida.
❓ Do Inpatient Rehab Centers In Florida Offer Outpatient Treatment?
✔️ Many rehab centers will offer a range of levels of care, from detox to inpatient drug rehab to aftercare options and a variety of outpatient programs.
However, which programs are available will vary by the rehab center. Find a list of Florida outpatient drug rehab centers here.
❓ Does Florida Offer Dual Diagnosis Treatment?
✔️ Dual diagnosis rehab centers in Florida offer specialized treatment for those struggling with co-occurring mental health and substance abuse disorders.
❓ Can I Bring My Pet With Me To Treatment?
✔️ There are some rehab centers in Florida that offer pet-friendly treatment programs. These programs allow patients to bring their dog or cat, depending on facility rules, to treatment with them to help alleviate stress during the recovery process.
Find A Florida Rehab Center In A City Near You
If you are struggling with substance abuse or addiction, a residential or inpatient rehab program may be the best option to help you find lasting recovery.
To find an inpatient rehab program in Florida that is right for you or your loved one, call our helpline today.
Select a city below to find a Florida rehab center near you:
Updated on January 10, 2022
This page does not provide medical advice.
See more
Article resources
Addiction Resource aims to provide only the most current, accurate information in regards to addiction and addiction treatment, which means we only reference the most credible sources available.
These include peer-reviewed journals, government entities and academic institutions, and leaders in addiction healthcare and advocacy. Learn more about how we safeguard our content by viewing our editorial policy.