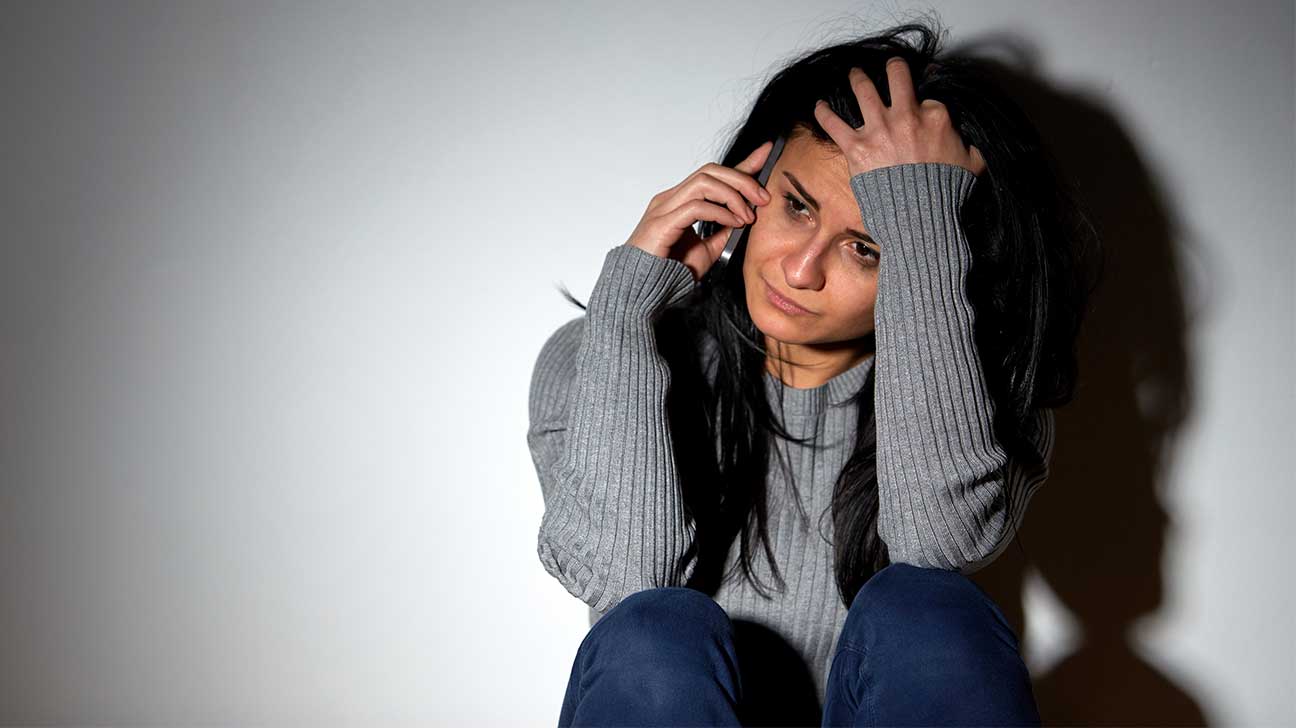 What Are Drug And Alcohol Abuse Hotlines?
A hotline is a direct telephone line designed for a specific purpose. Examples of hotlines include fundraisers for a campaign or charity, crisis and suicide, and addiction treatment hotlines.
Hotlines specific to alcohol or drug treatment are available 365 days a year and 24 hours a day because addiction affects people every day and there is no bad time to start recovery. You can speak with a caring and helpful treatment specialist about your situation and they can provide guidance on what your options are for treatment.
Drug And Alcohol Abuse Hotline Numbers
If you or a loved one are struggling with an addiction, calling the right hotline number can be the first step to seeking help. The brave decision to get help may be difficult, but it can be life-changing.
The person you speak with on one of these hotlines is not there to judge or make you feel bad, they simply want to hear your story, struggles, and provide comfort and guidance.
There is no such thing as a bad question and the goal of these hotlines is to listen to you and offer options to help you overcome your addiction and change your life for the better. Below are hotlines that are specific to commonly abused drugs.
List Of Drug Abuse, Alcohol, And Addiction Hotline Numbers
Drug Hotline
Individuals in need of help for substance abuse or addiction can call drug hotlines for help, whether they are struggling with addiction to cocaine, heroin, prescription opioids, or other drugs.
Substance Abuse and Mental Health Services Administration — SAMHSA's national hotline is federally funded and provides those with mental or substance use disorders guidance and options for them to seek help.
Toll-free number: (800) 662-HELP (4357)
Alcohol Hotline
A hotline that seeks to help individuals with alcohol use disorders and guide them on a path to recovery
Toll-free number: (800)-331-2900
National Council on Alcoholism and Drug Dependence Hopeline — NCADD's hopeline is a non-profit that serves as an advocate to help you recover from alcohol or substance abuse addiction.
Toll-free number: (800)-622-2255
What Questions Will A Drug Hotline Ask?
Every drug hotline is different and depending on the substance or other addiction, you may be asked different questions. There are some questions that are typically asked regardless of the addiction. These questions include:
Do you or a loved one have signs of addiction?
Signs of addiction may vary depending on the individual and what type of substance they use.
Signs of addiction may include:
daily dependence on drugs or alcohol
a tolerance for the substance developing resulting in taking higher doses
spending money on the drug instead of basic necessities
continuous use of the substance despite knowing that it is negatively affecting your life
being unable to perform basic activities without the substance
using the drug or consuming alcohol to block out bad thoughts
job performance is affected and social life and hobbies are cut back
attempting to stop using the substance and experiencing withdrawal symptoms
stealing in order to obtain money for drugs or alcohol
What are the other signs a person may be abusing drugs?
You can look for certain behaviors or signs that may indicate a drug or alcohol dependency.
These signs include:
changes in behavior — such as being secretive, irritability when someone enters their room or personal space, hiding who they associate with, or not wanting to be around family or regular friends
financial issues — constantly requesting money, stealing valuable items to sell to use the money to buy drugs or alcohol
neglected appearance — wearing worn or dirty clothes, lack of grooming
physical appearance has declined — unusual weight loss or gain, lack of energy/always looking tired
If a loved one is abusing drugs, how can I help them?
Helping a son or daughter, parent, or other loved overcome addiction can be a stressful time. Before confronting someone, take a look at different treatment options that are available and research which one might be the best fit.
It is important to stop enabling activities. These activities may seem like they are going to help but unfortunately, they do not. Enabling activities include denying the substance abuse, trying to justify it, allowing it in the home so they can safely use the substance, or trying to hide it from others.
Planning an intervention may help the person recognize their addiction. Bringing together family and friends to show the person love, compassion, and understanding may give them hope in wanting to be sober. An intervention specialist is recommended when taking this approach.
What are my addiction treatment options?
Addiction treatment options can vary, depending on the circumstances of the patient.
Common addiction treatment options include:
inpatient rehab — patients will be housed at a rehab facility where they will receive medical care and support to address all components of an individual's addiction. These facilities are a good option for those with long-time addiction and mental health issues. When leaving an inpatient rehab program, you may choose to live in a sober living home that will help you continue to practice good habits while trying to integrate you back to society.
outpatient rehab — patients live at home while trying to recover and will attend scheduled treatment sessions each day. These sessions offer similar therapies as an inpatient rehab program. This option is for people with less severe forms of addiction and requires a strong will to refrain from using the substance. You may also consider this option when leaving an inpatient rehab program so you can continue treatment while getting acclimated back to a regular routine.
medication-assisted treatment — this treatment uses FDA-approved medications along with counseling, behavioral therapy, and support groups to treat substance abuse and aid a sustainable recovery. This treatment is common for those with dependencies on alcohol and prescription medications, such as Xanax and OxyContin.
intensive outpatient programs — IOPs help treat various addictions, mental health disorders, and other dependencies. Patients typically spend up to 20 hours per week at a facility participating in sessions that assist recovery. For patients in rural areas lacking treatment centers, treatment sessions can be completed online. IOPs can be beneficial to those that have already attended an inpatient rehab program, but have relapsed.
12-step support groups — this program is designed to help people struggling with addiction by giving them 12 steps to follow. To begin this program, you must admit that you cannot control your addiction and recognize that a higher power can give you the strength to recover. You will have a sponsor, a member that has recovered, who will provide guidance and help you through the program.
Other programs exist that help with addiction treatment and recovery and each may specialize in recovering from different types of controlled substances or impulses.
How Can A Drug Hotline Help?
Drug and alcohol hotlines can be very beneficial to those who feel their addiction has taken control of their lives.
Ways a drug abuse hotline can help include:
a specialist can listen to you and answer any question you may have
determine if you or a loved one are showing signs of addiction
provide guidance on treatment options and rehab programs
offer resources that will provide more relevant information
give you peace of mind knowing there are options for recovery
Hotlines provide confidential help in trying to overcome a difficult period in your life or a loved one's life. It may seem difficult to open up to someone on the phone about addiction, but once you call you will be reassured that you made the right decision.
What To Expect When You Call A Drug Abuse Hotline
When you call a drug abuse hotline, you can speak with someone who will listen to your fears and concerns and try to help. They may ask questions about your background, past and present substance abuse, or if you have ever tried to recover on your own.
You may need to provide some information that will allow the hotline to come up with the best options available for treatment.
Once you call the drug or alcohol hotline, please be able to provide the following information:
location of the person who needs treatment
age of the person
substances they are using, and how long they have been using
how often they use the substance
other important medical conditions or disabilities, including mental health disorders
if the person is ready and willing to enter a rehab program
if the person is insured, under-insured, or has no insurance
Other Resources For Drug-Addicted Individuals
Many individuals who struggle with drug abuse may also struggle with other issues in their lives. Healing from addiction must include healing all aspects of a person's health and restoring stability in their life. Below is a list of hotlines that may help addicted individuals in other areas of their lives:
Crisis And Emergency Hotline
National Suicide Prevention Lifeline — talk to someone if you are having suicidal thoughts or emotional distress. A caring and compassionate person can help provide resources to overcome what you are going through.
Toll-free number: (800) 273-TALK (8255)
Local Emergency (9-1-1): police officers are no longer required to charge someone in need of addiction treatment and you can seek help at a local station. They also have been trained to respond to an overdose and can get emergency medical technicians to you or a loved one quickly.
Mental Health Hotline
National Mental Health Association — helps individuals find treatment and other resources for treating mental health disorders.
Toll-free number: (800) 969-6642
Rehab-Specific Hotline
Addiction Resource — A caring specialist can listen to what you are going through and help guide you to the first steps of recovery.
Toll-free number: (844) 616-3400
Hotline Resources For Teens
Teen help hotline — If you are a teenager facing a problem or just want to talk with someone who understands and does not judge, Teen Line is there for you.
Toll-free number: (800) TLC-TEEN (852-8336)
Hotline Resources For Veterans
White House VA Hotline — you can speak with a trained staff member about any problems you are experiencing. The majority of staff are veterans or a military family member.
Toll-free number: (800) 273-8255
National Sexual Assault Hotline
RAINN — a resource for victims of sexual assault that provides resources and is 100% confidential.
Toll-free number: (800) 656-4673
Domestic Violence Hotline
National Domestic Violence Hotline — speak with a highly trained expert that advocates for domestic violence victims. The hotline offers life-saving tools and immediate support for victims.
Toll-free number: (800) 799-7233
LGBTQ Hotline
LGBT National Help Center — provides vital peer support to help those in the LGBTQ community and offers guidance on issues ranging from coming out to bullying.
Toll-free number: (888) 843-4564
Rehab hotlines can connect you with treatment options. This will allow you to review different ways of helping you or a loved one towards addiction recovery. The specialist will let you speak freely, show empathy towards your situation, and help guide you towards your options to get healthy.
Knowing When To Call A Drug Hotline
Drug and alcohol abuse and addiction hotline numbers act as the first stepping stone to seeking recovery for you or a loved one. We know how difficult a time it can be for you, and you may even feel you're at rock bottom. From here, there is only one way to go, and that is to live a healthy and substance-free life.
If you or a loved one is showing signs of substance abuse or addiction, calling a hotline will help clarify your suspicions, provide you additional information about how to handle the situation, and offer feasible treatment options based on the type of addiction and unique circumstances.
Call an addiction specialist at Addiction Resource today to start your path to an addiction-free life.
This page does not provide medical advice.
See more
Article resources
Addiction Resource aims to provide only the most current, accurate information in regards to addiction and addiction treatment, which means we only reference the most credible sources available.
These include peer-reviewed journals, government entities and academic institutions, and leaders in addiction healthcare and advocacy. Learn more about how we safeguard our content by viewing our editorial policy.