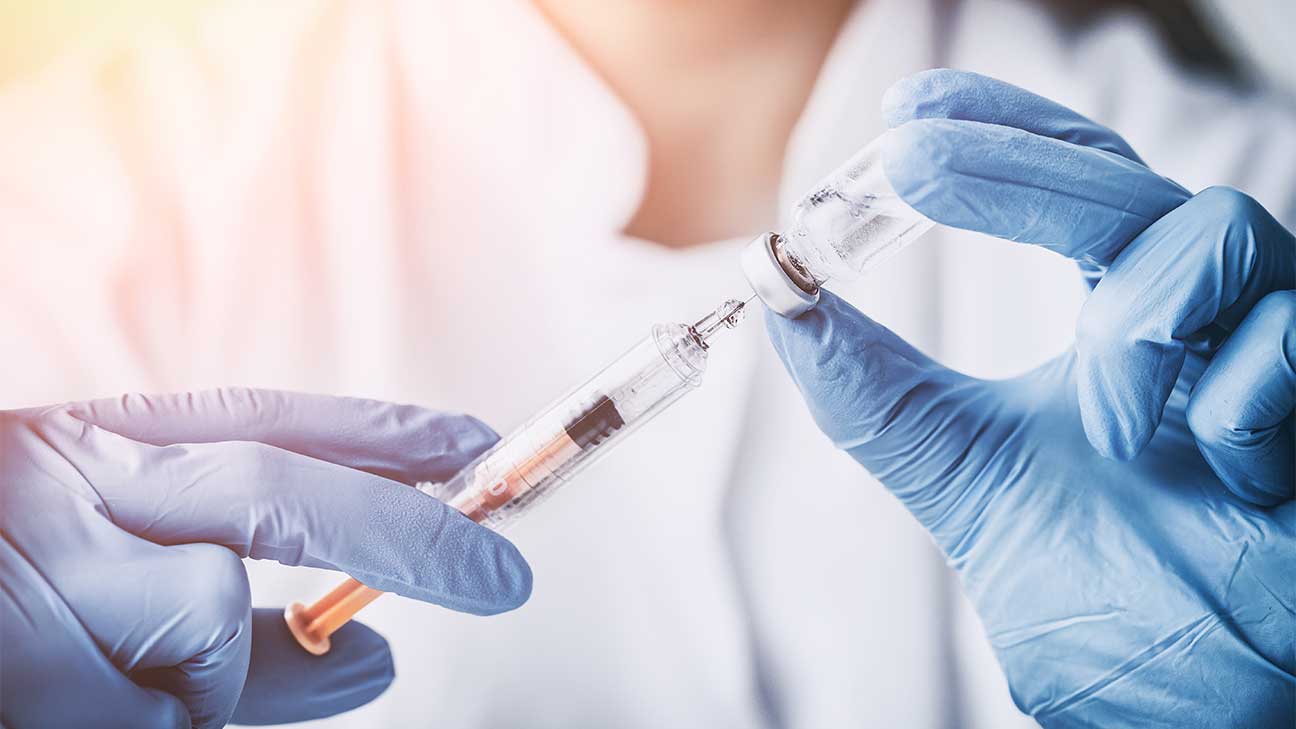 Fentanyl abuse is a dangerous form of drug use. As a highly addictive drug, fentanyl abuse is a problem that can be dangerous the first time, and become worse if left untreated.
Without help, fentanyl abuse can cause serious harm. This can lead to addiction, and can even be life-threatening.
Finding an addiction treatment program for fentanyl is the best and safest way to overcome addiction. A quality rehab program can offer medical care, behavioral health treatment, and help you or a loved one build a fulfilling life in recovery.
What Is Fentanyl?
Fentanyl is a synthetic opioid medication. It can treat severe pain and chronic pain in people with certain medical conditions, and comes in the form of a tablet, lozenge, tablet, or patch.
Brand names for fentanyl drugs include:
Abstral
Actiq
Duragesic
Fentora
Sublimaze
This drug is chemically similar to other prescription opioids, such as morphine, codeine, and oxycodone (OxyContin). It comes in prescription forms and is made illicitly.
What Is Fentanyl Addiction?
Opioid addiction, also known as opioid use disorder, is a condition that's characterized by a compulsive need to use opioids like fentanyl or heroin, despite negative consequences.
This substance use disorder is not just physical. It's also mental, emotional, and psychological. This typically requires some form of substance abuse treatment to overcome.
Signs of fentanyl addiction include:
high tolerance for fentanyl
frequent, excessive fentanyl use
constantly thinking about fentanyl
using fentanyl despite negative consequences
drastic changes in physical appearance
withdrawal symptoms within hours of last use
Find treatment for fentanyl addiction today.
Call to be connected with a treatment specialist. 100% Free and Confidential.
(844) 616-3400
Examples Of Fentanyl Abuse
Fentanyl abuse is a term that's used to describe any form of drug use that's not explicitly prescribed by a medical doctor.
Examples of fentanyl abuse include:
taking higher doses of the prescription drug
taking doses more often
mixing fentanyl with other drugs
taking it for reasons other than prescribed
use of illicitly manufactured fentanyl (e.g. Apache, China Girl, China White)
injecting, crushing, or snorting fentanyl
Unfortunately, many people who abuse fentanyl begin with taking a prescription pain medication as first prescribed by a doctor.
According to the U.S. National Institute on Drug Abuse (NIDA), an estimated 9.3 million people in the U.S. misused prescription pain relievers in 2020.
What Makes Fentanyl Addictive?
What primarily makes fentanyl so addictive is how it works in the brain.
First of all, fentanyl attaches to what are known as opioid receptors, which increase the production of feel-good chemicals like dopamine.
Even in small doses, this can cause euphoric effects: a powerful rush of happiness and relaxation. When abused, this sensation can become addictive — for some, a form of self-medication.
Who's At Risk For Addiction To Fentanyl?
Addiction is a disease that doesn't discriminate. But it can be more common in some people, depending on certain risk factors.
Risk factors for fentanyl addiction include:
family history of addiction
use of prescription opioids
history of mental illness
history of trauma
Having a history of alcohol abuse, as well as other forms of drug abuse, can also put a person at higher risk for developing an addiction to fentanyl.
Side Effects Of Fentanyl Abuse
Fentanyl is a powerful drug that, when abused, can have a number of physical, mental, emotional, and psychological side effects.
Chronic use of it can lead to increased tolerance, physical dependence, and painful fentanyl withdrawal symptoms if you try to quit all at once.
Possible side effects of fentanyl abuse include:
euphoria
drowsiness
nausea
confusion
constipation
sedation
breathing troubles
loss of consciousness
physical dependence
drug addiction
All bodies react to drugs like fentanyl differently. Even small doses can, for some, be dangerous and can lead to a potentially fatal overdose.
Signs And Symptoms Of A Fentanyl Overdose
Fentanyl overdose is a life-threatening condition that can occur when someone takes too much of one or more drugs at once.
Essentially, this can overwhelm the body and cause it to start shutting down.
Signs and symptoms of opioid overdose may include:
bluish tint to nails or skin
slow, shallow, or stopped breathing
very low heart rate
dizziness
drowsiness
loss of consciousness
mental confusion
extremely small pupils (black circles in the middle of the eyes)
coma
The risk of overdose is higher when fentanyl is taken with other drugs, or when someone takes drugs like heroin or cocaine that are laced with fentanyl.
Fentanyl overdose can be deadly. But it doesn't always lead to death. This can be reversed with the quick use of the drug naloxone, or Narcan, which comes in the form of a shot or nasal spray.
Fentanyl And Polysubstance Abuse
Mixing fentanyl with other drugs or alcohol can be extremely dangerous.
This is known as polysubstance abuse. Fentanyl can interact with or enhance the effects of other drugs in very serious ways.
Side effects of mixing fentanyl with other drugs could include:
shortness of breath
inability to breathe
severe confusion
coma
Combining fentanyl with other drugs can also lead to drug overdose and even death.
What Are Common Fentanyl Drug Combinations?
The effects of mixing drugs will depend on the specific types of drugs that are taken with fentanyl.
Common fentanyl drug combinations include:
Treatment Programs For Fentanyl Abuse And Addiction
Addiction is not something to be ashamed of. It can affect anyone. Without seeking help, however, it can become all-consuming and life-threatening.
Overcoming an addiction to fentanyl is possible. The road to recovery is long but worth it. For most, this will begin with finding a high-quality drug rehab program.
Treatment programs for fentanyl abuse can come in several forms:
Fentanyl Detox Programs
Detoxification, also known as detox, is generally the first step for overcoming fentanyl addiction, particularly for those who've taken fentanyl for a long time.
A detox program can help you safely stop taking fentanyl, and provide medical care and treatment for withdrawal symptoms.
Learn more about the timeline for fentanyl detox and withdrawal.
Inpatient Addiction Treatment
Detox is sometimes offered as part of inpatient drug rehab, also known as residential rehab treatment, which commonly lasts 30 to 90 days.
Inpatient rehabilitation is an intensive treatment program that requires staying in a treatment center overnight for 24-hour supervision and support.
This is the gold standard for addiction treatment. These programs may offer medical treatment, dual diagnosis, and individual and group therapy.
Medication-Assisted Treatment
Medication-assisted treatment (MAT) is a leading treatment for opioid abuse and addiction. This type of care is offered by some inpatient and outpatient treatment providers.
MAT programs combine the use of behavioral therapy with medications like methadone, buprenorphine (Suboxone), and naltrexone.
Altogether, this long-term treatment can help by reducing drug cravings, treating protracted withdrawal, and re-establishing a sense of normalcy in your life.
Outpatient Addiction Treatment
Outpatient treatment can serve as an excellent step-down after completing a residential rehab program, or for treating mild substance abuse issues.
Outpatient treatment is offered at multiple levels of care. Some programs are more intensive, or flexible, than others.
Types of outpatient programs include:
intensive outpatient programs (IOPs)
partial hospitalization programs (PHPs)
general outpatient programs
Further, outpatient treatment can also come in the form of drug counseling, group therapy, or medication-assisted treatment from your doctor.
Fentanyl Addiction FAQs
We understand that fentanyl abuse and addiction can be complex. Here are answers to some frequently asked questions about fentanyl addiction.
❓ What Can Be Done To Help Stem Fentanyl Addiction Rates?
✔️ Long-term treatment solutions, such as MAT, can help people who struggle with opioid drug abuse enter addiction recovery and maintain their sobriety.
Other solutions, like harm reduction techniques and fentanyl test strips, can help people practice safe drug use practices to stem the tide of fatal fentanyl-related overdose rates.
❓ What Are Common Street Names For Fentanyl?
✔️ Fentanyl is a drug that can be legally prescribed for pain. But it's also manufactured illicitly. Illicitly-manufactured fentanyl is known by several names.
Common street names for fentanyl include Apache, China Girl, and China White among others.
❓ How Much Does Fentanyl Cost?
✔️ The cost of illicit painkillers like fentanyl can vary depending on the form it comes in, its purity, and where you buy it. This cost may range from $2 to $2,000.
Learn more about how much fentanyl costs on the street.
❓ How Much Fentanyl Does It Take To Fatally Overdose?
✔️ A very small amount of fentanyl — about two milligrams — can be fatal when mixed with other opiates or illicit drugs, or when taken by a person with low tolerance to opioids.
Read more about the lethal amount of fentanyl.
Find Fentanyl Addiction Treatment Today
Millions of people in the United States, from all walks of life, struggle with addiction, even if they have trouble admitting it to themselves and others.
If you or a loved one is struggling with fentanyl addiction, don't wait to seek treatment. We're here to help.
Call our helpline today to learn more about fentanyl addiction and how to find a treatment program that's right for you.
This page does not provide medical advice.
See more
Article resources
Addiction Resource aims to provide only the most current, accurate information in regards to addiction and addiction treatment, which means we only reference the most credible sources available.
These include peer-reviewed journals, government entities and academic institutions, and leaders in addiction healthcare and advocacy. Learn more about how we safeguard our content by viewing our editorial policy.