Proven, effective treatments for both alcohol and drug abuse can be found within intensive outpatient programs and inpatient rehab programs.
These rehab programs and many more can be found within Tennessee's alcohol and drug rehab facilities.
This list provides a guide to the 10 best alcohol and drug rehab centers in Tennessee based on:
accreditation
certification
evidence-based treatment
client testimonials and reviews
List Of Tennessee Rehab Centers
1. Cornerstone Of Recovery, Louisville, Tennessee
Cornerstone of Recovery provides addiction and mental health treatment.
Inpatient treatment and outpatient rehab programs, along with access to sober living homes, are all part of treatment here.
Programs are customized to individual need, with available services including:
Cognitive Behavioral Therapy
Cognitive Processing Therapy
Dialectical Behavior Therapy
Schema Therapy
trauma therapy
skill-building
All addiction treatment programs here are backed by:
membership in the National Association of Addiction Treatment Providers (NAATP)
a 4.4-star Google rating
Location and contact information:
4726 Airport Hwy.
Louisville, TN 37777
(866) 865-3689
Find the right treatment program in Tennessee today.
Call to be connected with a treatment specialist. 100% Free and Confidential.
(844) 616-3400
2. Cumberland Heights, Nashville, Tennessee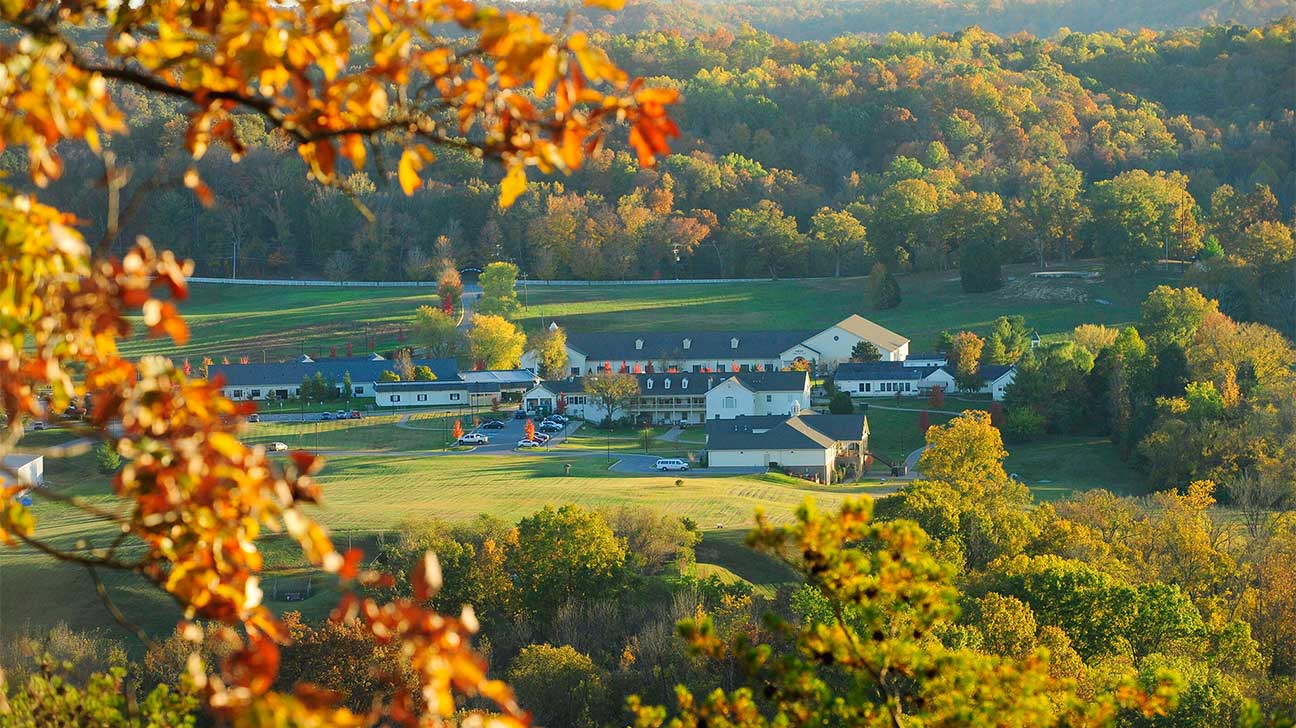 Addiction and mental health rehab programs at Cumberland Heights include:
young adults, ages 18 to 25
adult men, ages 26 and up
outpatient treatment
long-term residential rehab for male youth, ages 14 to 18
family programs
Gender-specific, residential rehab programs are 30 to 90 days in length and may include:
addiction education
group therapy
12-step meetings
relapse prevention
Alcoholics Anonymous
Narcotics Anonymous
individual and family counseling
meditation
Trusted features that support this rehab center include:
Joint Commission accreditation
NAATP membership
certification through the American Society of Addiction Medicine (ASAM)
Location and contact information:
8283 River Road Pike
Nashville, TN 37209
(615) 356-2700
3. Discovery Place, Burns, Tennessee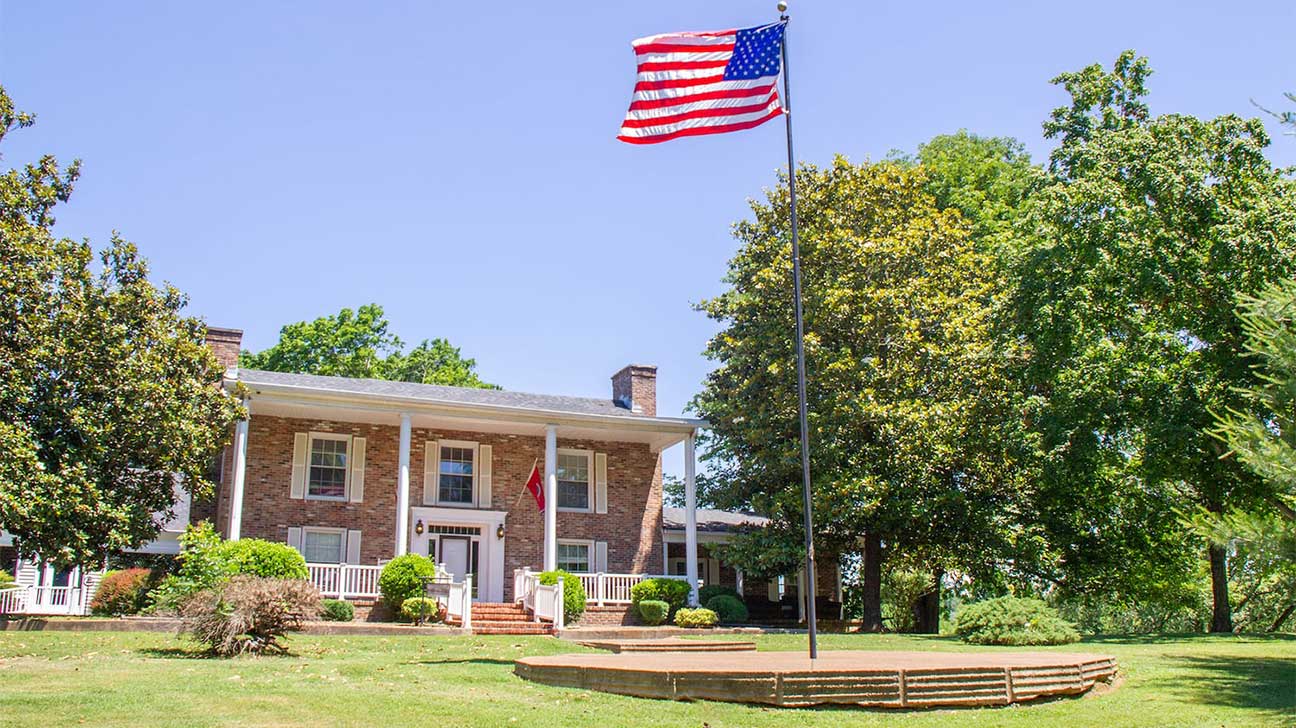 Discovery Place provides short-term residential treatment, long-term residential treatment, and continuing care for people with substance abuse and addiction.
This treatment center is not accredited, but is backed by:
status as a non-profit organization
receipt of the Marvin Runyon Leadership Award from Middle Tennessee State University
83% client success rate for long-term recovery
numerous client testimonials and a 4.8-star Google rating
Treatment services for short-term residential treatment here include:
addiction and recovery education
individual counseling sessions
12-step group meetings
relapse prevention planning
community group meetings
Location and contact information:
1635 Spencer Mill Rd.
Burns, TN 37029
(800) 725-0922
4. English Mountain Recovery, Sevierville, Tennessee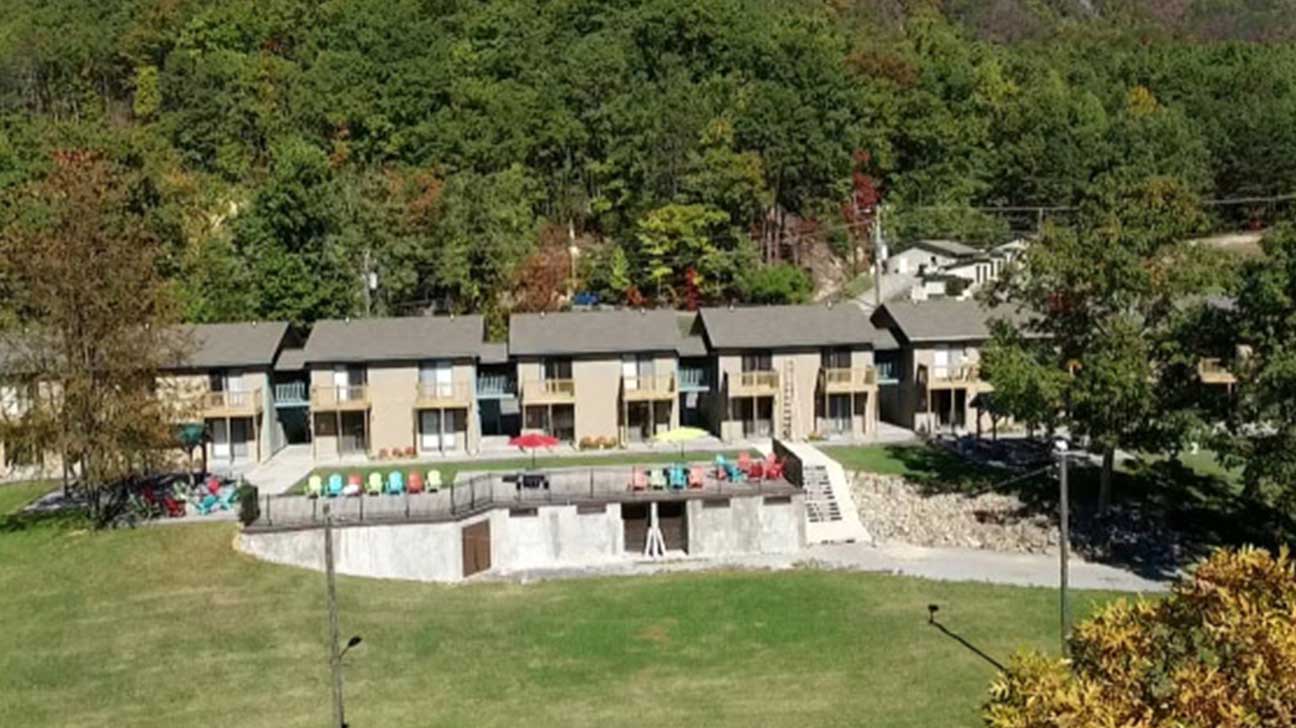 English Mountain Recovery offers gender-specific, inpatient treatment programs for Tennessee residents seeking addiction recovery.
Both short-term and long-term residential rehab programs are available here, with a 12-step philosophy at the heart of treatment.
Treatment programs are supported by the following features:
Joint Commission accreditation
LegitScript certification
membership in the National Association of Addiction Treatment Providers
Location and contact information:
1096 Alpine Dr.
Sevierville, TN 37876
(877) 309-9963
5. Focus Treatment Centers, Chattanooga, Tennessee
Focus Treatment Centers provide treatment for substance abuse and mental health disorders, with a specialization in treating co-occurring eating disorders and substance abuse.
This addiction treatment center is backed by:
Joint Commission accreditation
Membership in the REDC organization, which works to increase access to residential treatment for eating disorders
4.5 stars on Google
Short-term inpatient treatment and partial hospitalization programs are available for co-occurring disorders, with medical detoxification available when necessary.
Location and contact information:
7429 Shallowford Rd.
Chattanooga, TN 37421
(423) 308-2560
6. Freeman Recovery Center, Dickson, Tennessee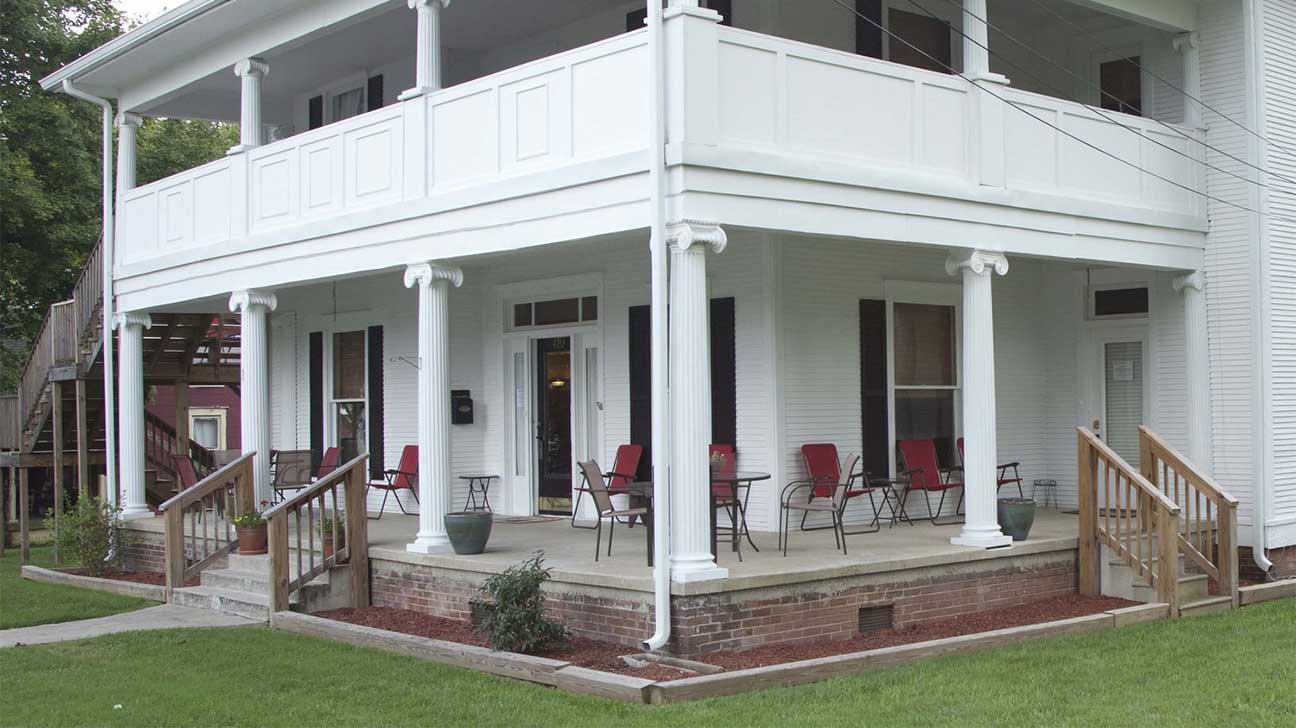 Freeman Recovery Center offers a range of intensive treatment programs for drug and alcohol addiction and mental health.
Available rehab programs include:
inpatient programs
intensive outpatient program (IOP)
partial hospitalization program (PHP)
DUI courses
sober living
Drug and alcohol treatment here is supported by:
Joint Commission accreditation
partnership with the Tennessee Department of Mental Health and Substance Abuse Services
a 4.5-star rating on Google
Some of their addiction treatment services include:
12-step group meetings
alcohol and drug abuse screens
Cognitive Behavioral Therapy
couples therapy
medical detox
experiential therapy
family programs
group and individual therapy
medication management
medical evaluations
mindfulness
relapse prevention planning
Location and contact information:
410 Center Ave.
Dickson, TN 37055
(615) 645-3677
7. Integrative Life Center, Nashville, Tennessee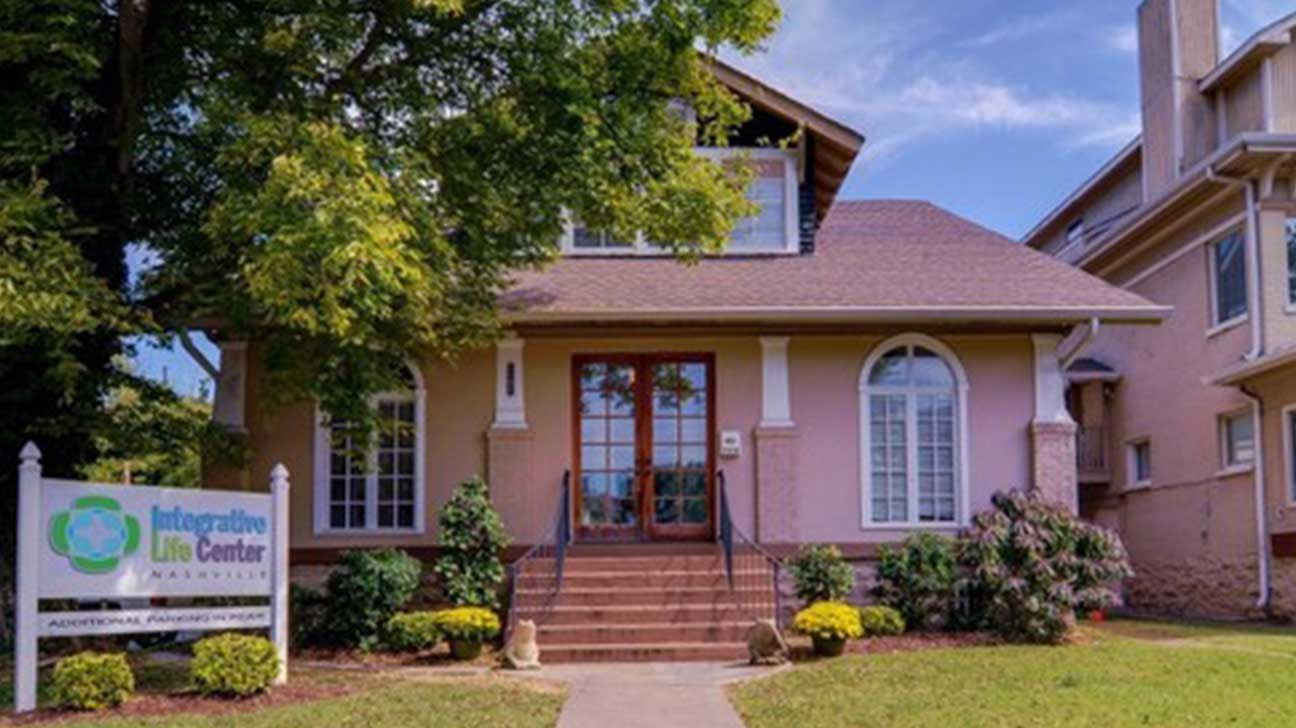 Integrative Life Center believes in community-based healing from addiction, offering residential and intensive outpatient programs.
All programs include individual and group therapy, family components, onsite nursing and medical care, and aftercare.
Transitional living homes are gender-separate and provide structure and accountability to those newly in recovery.
Alcohol and drug treatment programs here are backed by:
partnership with the Tennessee Department of Mental Health and Substance Abuse Services
affiliations with Treatment Professionals in Alumni Services and the Tennessee Alliance of Recovery Services
membership in the National Alliance for Recovery Residences
Location and contact information:
1104 16th Ave.
Nashville, TN 37212
(615) 891-2226
8. JourneyPure, Murfreesboro, Tennessee
JourneyPure rehab center provides a full spectrum of addiction treatment programs, including:
inpatient drug rehab
outpatient treatment
women's treatment
men's treatment
intensive outpatient program
dual diagnosis program
family program
Treatment begins with a full clinical assessment, which determines treatment placement.
JourneyPure works to ensure each person receives the most individualized care possible.
Trusted features of this recovery center include:
CARF accreditation
4.5 stars on Google
a number of testimonials from alumni in recovery
JourneyPure offers treatment through two drug rehab centers in Murfreesboro and one in Knoxville.
Location and contact information:
5080 Florence Rd.
Murfreesboro, TN 37129
(615) 410-9260
9. Mirror Lake Recovery Center, Burns, Tennessee
Mirror Lake Recovery Center offers a range of care within intensive treatment programs for substance use disorders.
Faith-based addiction treatment here is divided into four levels of care, as follows:
drug and alcohol detox
inpatient rehab
partial hospitalization
aftercare, including group counseling and sober living
Treatment methods used differ according to need, but include:
medication management
individual and group therapy
family member involvement
experiential therapy
Addiction treatment programs here are supported by CARF accreditation and the Tennessee Department of Mental Health and Substance Abuse Services.
Location and contact information:
999 Girl Scout Rd.
Burns, TN 37029
(844) 784-6433
10. The Ranch, Nunnelly, Tennessee
The Ranch recovery center provides both inpatient and outpatient addiction treatment programs accredited by the Joint Commission.
Treatment is trauma-focused with length of stay determined by individual need.
The Ranch works to treat both drug addiction and alcohol addiction and mental health disorders, including:
substance use disorders
mood disorders
co-occurring disorders
process addictions (gambling, internet use, etc)
trauma
attachment disorders
Treatment plans are highly customized, and backed by:
LegitScript certification
the Substance Abuse and Mental Health Services Administration (SAMHSA)
partnership with The Daring Way
affiliation with the National Institutes of Health (NIH)
Location and contact information:
6107 Pinewood Rd.
Nunnelly, TN 37137
(931) 616-0268
Choosing The Ideal Tennessee Rehab Center For You
There are many factors to consider as you search for an addiction treatment program in Tennessee that's right for you or a loved one.
Here are some important factors to keep in mind as you review treatment centers:
cost of the rehab program and if the facility accepts your insurance plan
whether the rehab facility offers payment plans or assistance
if the rehab center accepts TennCare (Tennessee Medicaid)
if the treatment facility is restricted by the COVID-19 pandemic
whether the facility offers multiple levels of care
Tennessee Drug Rehab FAQs
Many people seeking a recovery program have similar questions regarding cost, insurance, and other factors.
We have compiled a list of some of the most frequently asked questions about Tennessee rehab programs.
❓ Do Tennessee Rehab Centers Take Medicaid (TennCare)?
✔️ Some private drug and alcohol rehab centers accept TennCare, Tennessee's Medicaid program. Many publicly funded rehab centers also accept this insurance program.
Find a rehab center that accepts TennCare (Tennessee Medicaid)
❓ Does Tennessee Offer Low-Cost Treatment?
✔️ Tennessee is home to a number of state-funded rehab centers that offer treatment at an affordable price. These programs, however, may have a long waiting list to get in, so it is important to get on as many lists as possible.
View a list of free or low-cost rehab centers in Tennessee
❓ Where Can I Find Outpatient Treatment For Substance Abuse In Tennessee?
✔️ You may see outpatient programs alongside inpatient rehab programs at many of the rehab centers in Tennessee.
For more information, view our list of outpatient rehab centers in Tennessee
❓ What Is The Average Cost Of A Tennessee Inpatient Rehab Program?
✔️ How much treatment will cost you out of pocket depends on a few different factors, such as:
whether you have insurance
how long you spend in treatment, since treatment program costs are based on the number of days spent in the rehab center
Without insurance, a Tennessee rehab program could cost anywhere from $300 to $1,500 per day.
Find A Tennessee Inpatient Rehab Program
If you are struggling in the throes of addiction, don't waste another day before you take your life back.
Get help finding inpatient rehab programs in Tennessee today when you talk to one of our addiction treatment specialists.
Select a city below to find a Tennessee drug rehab center near you:
Select a state below to find additional treatment centers near Tennessee:
Updated on July 23, 2021
This page does not provide medical advice.
See more
Article resources
Addiction Resource aims to provide only the most current, accurate information in regards to addiction and addiction treatment, which means we only reference the most credible sources available.
These include peer-reviewed journals, government entities and academic institutions, and leaders in addiction healthcare and advocacy. Learn more about how we safeguard our content by viewing our editorial policy.