California alcohol and drug rehab centers recognize that addiction is different for each person, which is why many of these rehab centers offer customized treatment programs for each individual.
Many facilities in California take a holistic approach to healing substance use disorders because they know that addiction affects the body, mind, and spirit of a person.
The following California inpatient addiction treatment centers comprise some of the state's most effective treatment plans for substance abuse and addiction.
These facilities were selected based on a number of criteria including, but not limited to:
accreditation
treatment types offered
amenities
positive reviews.
This list has been ordered alphabetically.
1. 10 Acre Ranch, Riverside, California
10 Acre Ranch is located in a serene and remote location in Riverside, California, and provides men and women an ideal environment to recover from an alcohol or drug addiction.
Individuals take part in Joint Commission Accredited treatment and are given clean and comfortable living spaces, quality meals, and plenty of guidance to live a life of sobriety.
This rehab facility offers a range of addiction treatment services including:
medical detox
residential treatment
partial hospitalization programs
intensive outpatient programs (IOP)
12-step program modality
Specialized rehab programs are available including a Christian-based rehab program and a Native American addiction treatment program.
To help all individuals seeking recovery at this rehab center, the facility accepts a number of payment methods including:
self-pay
private pay
a combination of those above
Location and contact information:
4175 Brockton Ave.
Riverside, California 92501
(877) 228-4679
Find the right California addiction treatment program today.
Call to be connected with a treatment specialist. 100% Free and Confidential.
(844) 616-3400
2. Bayside Marin, San Rafael, California
Bayside Marin is a CARF-accredited treatment center for drug and alcohol addiction in San Rafael, California.
Individuals seeking to overcome their addiction to drugs or alcohol can take advantage of this facility's medically supervised detox, residential, and outpatient programs.
Residential treatment is for individuals who suffer from addiction to drugs, alcohol, or co-occurring disorders and are looking to overcome their addiction.
Inpatient treatment provides residents with a safe environment where they can focus on healing without having to deal with the stress or triggers that lead to drug use.
If an individual does not want to go through residential treatment, there is also an option to go through the 7-day detox program and then enter an intensive outpatient treatment program.
While in addiction treatment at Bayside Marin, patients will take part in:
individual psychotherapy
cognitive behavioral therapy
dialectical behavioral therapy
educational classes
group therapy
art and music therapy
nutritional counseling
meditation
acupuncture and therapeutic massage
family therapy
Location and contact information:
718 4th St.
San Rafael, California 94901
(888) 834-0423
3. Broadway Treatment Center, Huntington Beach, California
Broadway Treatment Center in Huntington Beach, California is an addiction recovery center accredited by the Joint Commission that provides various treatment options.
After detox, individuals enter the inpatient residential treatment program with the ultimate goal of re-acclimating back into society, free from the addictive nature of drugs or alcohol.
Inpatient programs can last 30, 60, or 90 days depending on the needs of each individual.
Addiction treatment programs are tailored to each resident and typically consist of:
individual and group counseling
structured activities to overcome chemical dependency
Broadway Treatment Center also offers couples rehab for couples that want to overcome addiction together. This program helps each person recover as an individual as well as heal as a couple.
Location and contact information:
18582 Beach Blvd.
Suite 214
Huntington Beach, California 92648
(714) 443-8218
4. Dana Point Rehab Campus, Dana Point, California
Dana Point rehab facility is accredited by the Joint Commission and provides personalized care for each individual who enters their programs.
Addiction treatment services offered include:
inpatient residential treatment
outpatient services
medically assisted detox
Dana Point is situated in a beautiful location in southern California, affording a private, serene environment to recover.
Most people stay in this inpatient/residential treatment program for an average of 30 to 60 days.
Drug and alcohol rehab programs at Dana Point may integrate:
counseling
behavioral therapies
group and individual therapy
medication management
mindfulness techniques
Treatment here is largely holistic, focusing on helping individuals heal every aspect of their health in order to conquer addiction. A faith-based rehab track is also available.
Location and contact information:
33861 Granada Dr.
Dana Point, California 92629
(949) 347-5466
5. Elevate Addiction Services, Watsonville, California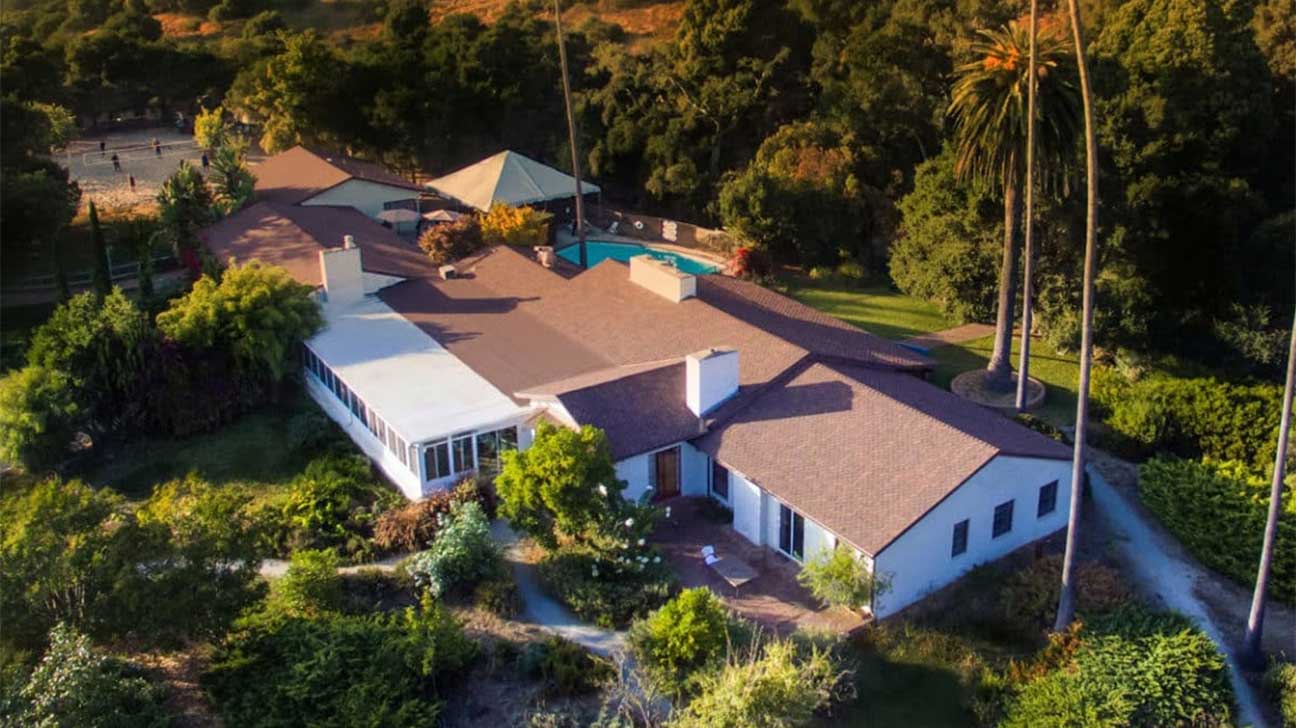 Elevate Addiction Services is located in Watsonville, a short distance from Santa Cruz.
The Joint Commission approved inpatient/residential treatment program here is broken into four phases:
physical and mental healing
building life skills and learning tools
addressing and overcoming core negative issues
aftercare planning
This alcohol and drug rehab center offers a holistic, evidence-based approach to addiction treatment, which means that all parts of someone's life are taken into account during treatment.
With seasoned staff, who have each dealt with their own substance abuse issues, this program is unique and offers many additional amenities such as:
yoga classes
a CrossFit gym
separate detox facilities
peer support groups
referrals to sober living after completing treatment
Medication-assisted treatment is only used during the detoxification phase of this program. Elevate also offers an intake center in San Jose.
Location and contact information:
262 Gaffey Rd
Watsonville, California 95076
(831) 740-8298
6. Hope By The Sea, San Juan Capistrano, California
Hope by the Sea, located between Los Angeles and San Diego, California, is a drug and alcohol addiction treatment facility that offers Joint Commission accredited treatment programs.
Some of the rehab programs offered at Hope By The Sea include:
residential treatment
dual diagnosis treatment
separate treatment for men, women, and young adults
Christian and family programs
non-12-step programs
outpatient treatment
extended care services
For patients who need to go through the detox process before beginning treatment, Hope by the Sea offers a medically supervised detox program.
After detox, individuals can enter into a residential treatment program that involves 12-step meetings and other therapeutic activities, enabling patients to heal in a safe and supportive environment.
Location and contact information:
33171 Paseo Cerveza
San Juan Capistrano, California 92675
(866) 930-4673
7. Hotel California By The Sea, Newport Beach, California
Hotel California by the Sea is a luxurious addiction treatment facility where individuals struggling with substance abuse can find treatment.
This drug rehab facility offers the following addiction treatment services:
residential treatment
inpatient and outpatient detox
family therapy
continuing care
While in treatment, residents live in new or recently remodeled homes with top-quality accommodations conducive to a successful recovery.
Location and contact information:
2811 Villa Way
Newport Beach, California 92663
(844) 726-1626
8. Ocean Hills Recovery, Dana Point, California
Ocean Hills Recovery in Dana Point, California is a CARF-accredited treatment facility for those looking to break free from addiction to drugs or alcohol.
It can be hard to travel to a rehabilitation facility, so they work with everyone to help make arrangements that make it possible to get treatment.
Ocean Hills offers 30-, 60-, or 90-day structured residential programs to individuals who are seeking a safe and supportive environment to heal and overcome addiction.
After detox, individuals will be immersed in the residential program where they learn the 12 Steps of recovery and identify triggers that lead to drug use.
During recovery in an inpatient setting, residents can focus on themselves without worrying about external stress or environmental factors.
Ocean Hills recovery boasts a 73 percent success rate because of its multi-faceted approach to treating all sides of addiction.
Location and contact information:
33242 Christina Dr.
Dana Point, California 92629
(833) 444-7252
9. Summit Estate Recovery Center, Saratoga, California
Summit Estate Recovery Center is a luxury treatment center in Saratoga, California accredited by the Joint Commission.
This drug and alcohol treatment facility provides a variety of treatment programs including:
medically supervised detox
residential treatment
holistic outpatient treatment programs
intervention staging
Some of the many evidence-based and alternative treatment methods offered to help individuals seek recovery include:
individual, group, and family therapy
cognitive behavioral therapy
dialectical behavior therapy
co-occurring disorder treatment
continued care
Location and contact information:
20640 3rd. St.
Suite 300
Saratoga, California 95070
(866) 569-9391
10. Valley Recovery Center, Sacramento, California
The Valley Recovery Center in Sacramento, California is a Joint Commission-accredited treatment facility where individuals seeking to overcome addiction can come for treatment.
This facility offers:
inpatient treatment
intensive outpatient programs (IOP)
partial hospitalization programs (PHP)
an alumni program to provide support even after treatment has ended
The inpatient treatment program consists of:
individual, group, and family therapy
yoga
acupuncture
exercise
core labs to learn about addiction
therapeutic outings
12-step support
relapse prevention
Location and contact information:
2221 Fair Oaks Blvd.
Sacramento, California 95825
(877) 406-9379
Paying For Addiction Treatment In California
If you're looking for addiction treatment in California, you may be concerned about how you'll pay for a rehab program.
Fortunately, many rehab centers in California comply with a number of insurance plans and offer customized payment options.
Depending on the rehab center, either private insurance, like UnitedHealthcare plans, or publish insurance, like Medi-Cal, may be accepted.
For costs that are not covered by an insurance plan, most rehab centers will accept some form of private or self-pay.
Private Insurance Coverage For Addiction Treatment In California
Private insurance plans are those secured through a private organization, such as an employer or group.
To make the process of selecting a rehab center easier, it may help to find out which rehab centers will work with your individual health insurance plan.
Private (commercial) health insurance PPO plans that may be accepted by rehab centers in California include:
Blue Shield of California
Compass Rose Health Plan
Health Net of California
Moda Health
Sierra Health and Life
Special Agents Mutual Benefit Association
Private health insurance HMO plans which may be accepted at addiction treatment centers in California include:
Aetna Health of California
Alameda Alliance for Health
Anthem Blue Cross
Blue Shield of California
Chinese Community Health Plan
Cigna Healthcare of California
GEMCare Health Plan
Health Net of California
Kaiser Foundation Health Plan of Northern California
Kaiser Foundation Health Plan of Southern California
San Francisco Health Plan Authority
Sharp Health Plan
Sistemas Medicos Nacionales
UnitedHealthcare of California
Valley Health Plan
Ventura County Health Care Plan
Western Health Advantage
California Public Insurance Coverage: Medicaid (Medi-Cal) And Medicare
Public health insurance plans include those which are federally funded or funded by the state of California. Medicaid in California (Medi-Cal) provides health coverage for low-income and other qualifying individuals. This coverage may include addiction treatment at certain alcohol and drug rehab centers, as substance abuse treatment is considered an essential health benefit.
California rehab centers may accept Medi-Cal or California Medicare coverage, however, these insurance plans may only cover substance abuse treatment at certain facilities. For this reason, it's important to learn which rehab centers may accept your plan prior to seeking treatment.
Private Pay Options
If you do not have an insurance plan and do not qualify for one, you may have other payment options. Private pay options allow addicted individuals to get the care they need without going through an insurance plan.
Self-pay options for addiction treatment in California include:
cash pay
using a savings account
paying with a private loan
securing a loan with an addiction treatment lender
California Rehab Scholarships And Grants
The state of California receives a number of federal and state-funded grants each year to apply toward addiction treatment and prevention. Certain rehab centers acquire these grants and may provide free or low-cost addiction treatment to a specific number of qualifying individuals.
In addition, rehab centers may provide private scholarships to help individuals pay for the cost of treatment.
California Rehab Center FAQs
Finding a rehab center in California can be overwhelming. Fortunately, it doesn't have to be.
Below are some of the most frequently asked questions about choosing the right addiction treatment center in California.
❓ Are There Free Rehab Centers In California?
✔️ The state of California is home to both private and public rehab centers, and some publicly funded rehab centers are free of charge. View our list of the top five free rehab centers in California.
❓ Do California Rehab Centers Accept Medi-cal (California Medicaid)?
✔️ Many addiction treatment centers in California accept Medicaid, Medicare, and a number of private pay options. Learn about the Medicaid rehab centers available in California.
❓ Are Drug Rehab Centers In California Open During The COVID-19 Pandemic?
✔️ The coronavirus (COVID-19) pandemic caused a total business shutdown in California in 2020. However, many California drug rehab centers remain open, with increased safety protocols and strict healthcare standards.
Find A California Rehab Program In A City Near You
Rehab centers in California understand that each person seeking a recovery program has their own unique needs and aims to address each of these needs during treatment for a well-rounded recovery approach.
To find the California rehab program that's right for you or a loved one, consider contacting one of our addiction treatment specialists today.
Rehab centers in Northern California
Click here to view all rehab centers in Northern California
Rehab centers in the San Francisco Bay Area
Click here to view all rehab centers in the San Francisco Bay Area
Rehab centers in Southern California
Click here to view all rehab centers in Southern California
You can also select a state below to find a drug rehab center near you:
This page does not provide medical advice.
See more
Article resources
Addiction Resource aims to provide only the most current, accurate information in regards to addiction and addiction treatment, which means we only reference the most credible sources available.
These include peer-reviewed journals, government entities and academic institutions, and leaders in addiction healthcare and advocacy. Learn more about how we safeguard our content by viewing our editorial policy.