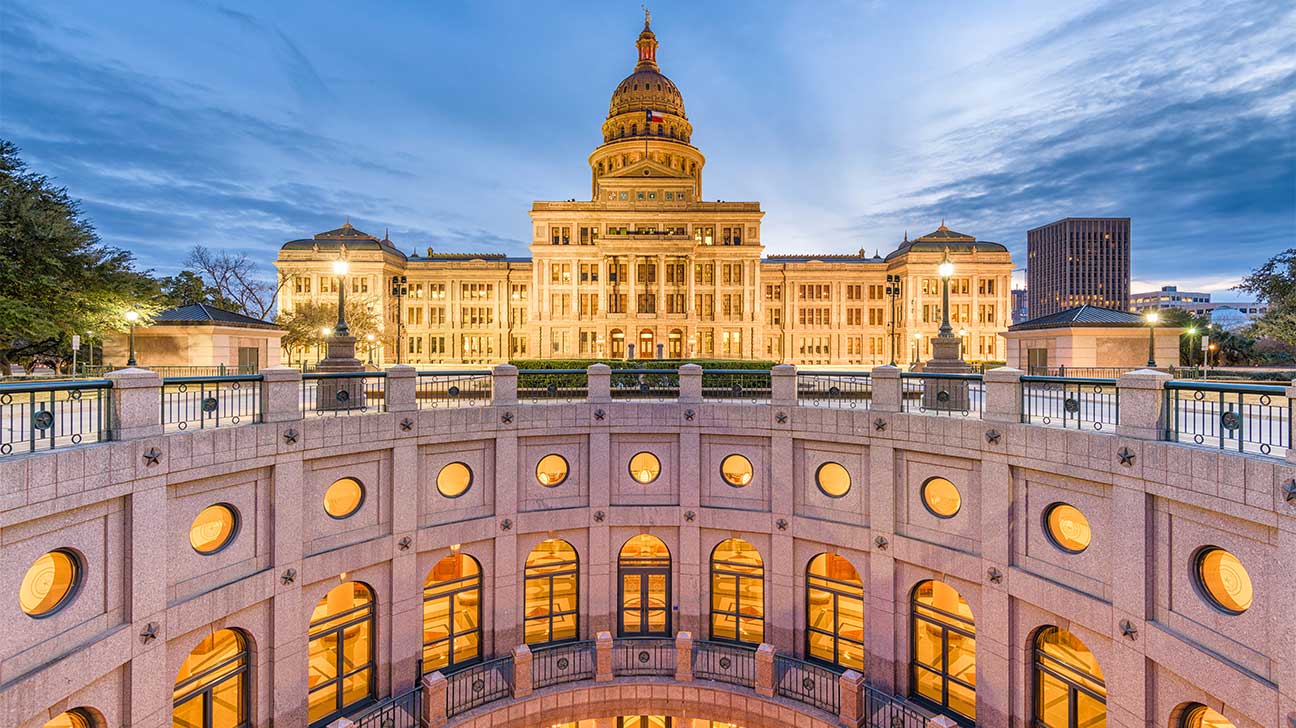 Texas drug abuse rates are not among the highest in the nation, yet state residents still struggle with addiction. In fact, more than 1,400 Texas residents lost their lives to opioid addiction in 2017.
Effective addiction treatment programs can help individuals learn to manage addictive behaviors, acquire coping skills, and develop new, constructive behaviors for a sober lifestyle.
The following drug and alcohol addiction treatment facilities were selected based on:
accreditation level
variety of treatment programs offered
range of care levels provided
client reviews
Facilities are listed in alphabetical order
1. Aspire Recovery, Lubbock, Texas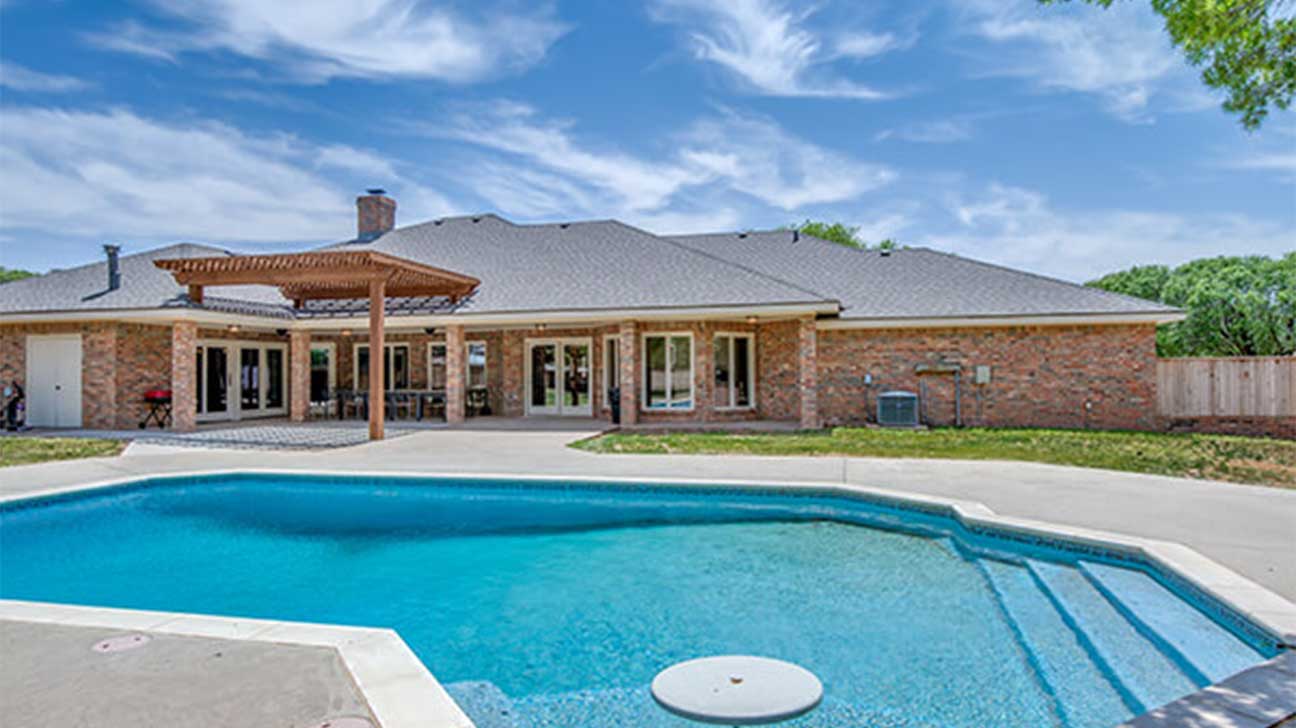 Aspire Recovery provides gender-specific, residential/inpatient treatment and sober living for men only. Programs are CARF-accredited.
Men-only residential programs here offer treatment that is based on a Therapeutic Community model.
Alcohol and drug addictions, process addictions like gambling, and co-occurring mental health disorders are all treated here.
This drug and alcohol addiction treatment program consists of the following services:
life-skills courses
12-step program completion
community involvement
recreational therapy
cognitive behavioral therapy
dialectical behavior therapy
acceptance and commitment therapy
mindfulness-based stress reduction
EMDR
trauma-informed therapy
motivational interviewing
shame resilience
Men who have completed treatment and are ready to independently enter recovery are welcome at The Lodge sober living home.
Ongoing aftercare is available in varying care levels, including partial hospitalization, intensive outpatient, and traditional outpatient rehab programs.
Location and contact information:
3330 70th St. 120
Lubbock, Texas 79413
(888) 502-3631
Find the right treatment program in Texas today.
Call to be connected with a treatment specialist. 100% Free and Confidential.
(844) 616-3400
2. Greenhouse, Grand Prairie, Texas
Residential/inpatient treatment, medical detoxification, and partial hospitalization services are all offered at the Greenhouse, which has CARF-accredited facilities in Arlington and Grand Prairie.
Each drug and alcohol addiction treatment program offers a case manager who helps determine the best course of treatment.
Medical detox is the first phase of treatment for those who need it. Following detox, individuals are placed in either inpatient or residential treatment.
Depending on the rehab program, treatment services may include:
cognitive behavioral therapy
dialectical behavior therapy
eye movement desensitization and reprocessing
motivational interviewing
rational emotive behavior therapy
seeking safety curriculum
expressive therapy
holistic therapy
12-step recovery groups
Once individuals have completed treatment, Greenhouse connects them with resources for continuing care, including:
aftercare alumni recovery groups
outpatient treatment
AA and NA groups
Location and contact information:
1171 107th St.
Grand Prairie, Texas 75050
(972) 848-0257
3. Nova Recovery, Wimberley, Texas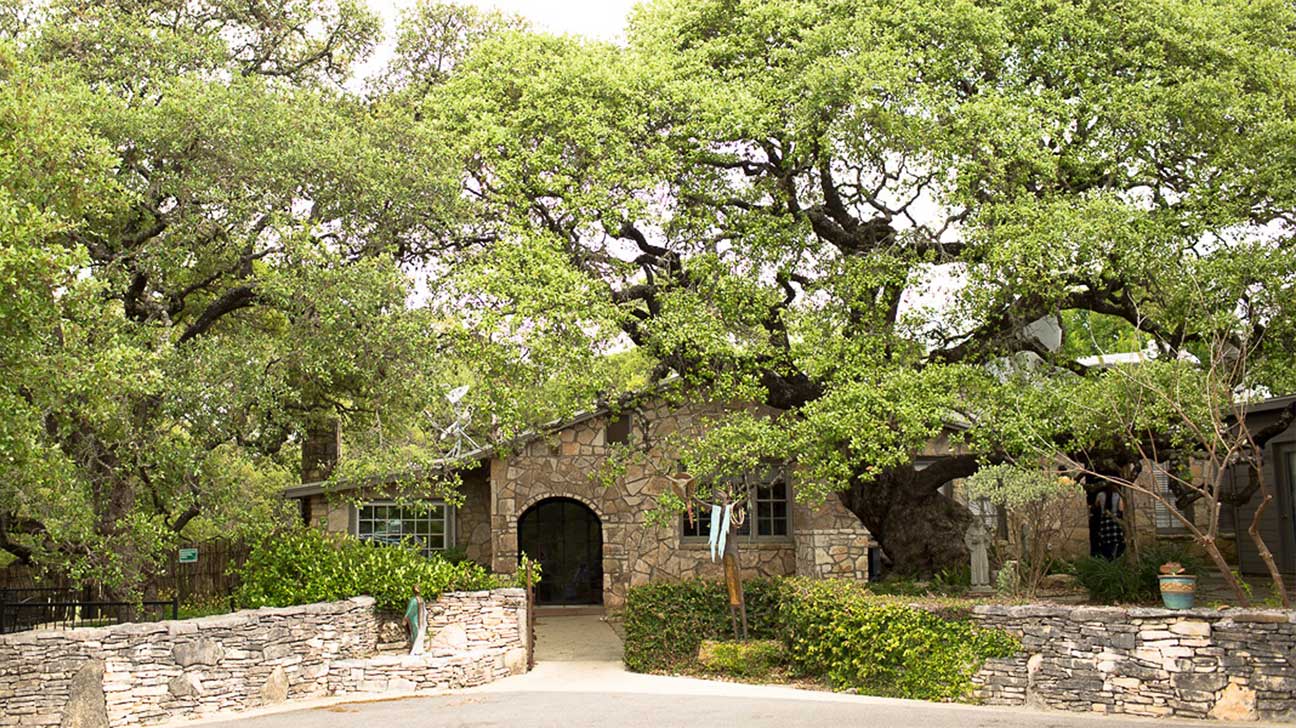 Nova Recovery is accredited by the Joint Commission and provides a full spectrum of addiction and mental health treatment programs.
Alcohol and drug addiction treatment programs offered here include:
intensive outpatient programs
outpatient
aftercare
sober living homes
The long-term residential program is 90 days in length and based on the 12-step approach. All individuals are clinically assessed to determine their individualized treatment plan.
However, plans are fluid and change as a person progresses through recovery. While not required, individuals are strongly encouraged to continue with an intensive outpatient program after completing inpatient treatment.
Substance abuse treatment programs integrate evidence-based and experiential behavioral health therapies and treatment methods, including:
cognitive behavioral therapy
contingency management therapy
family behavior therapy
rational emotive behavior therapy
creative arts therapy
music therapy
pet therapy
psychodrama
trauma-informed therapy
relapse prevention
fitness
Nova Recovery is located on a serene 25 acres near Austin to promote privacy and peace for more complete healing.
Location and contact information:
601 Old Oaks Ranch Rd.
Wimberley, Texas 78676
(512) 888-9425
4. Origins Recovery, South Padre Island, Texas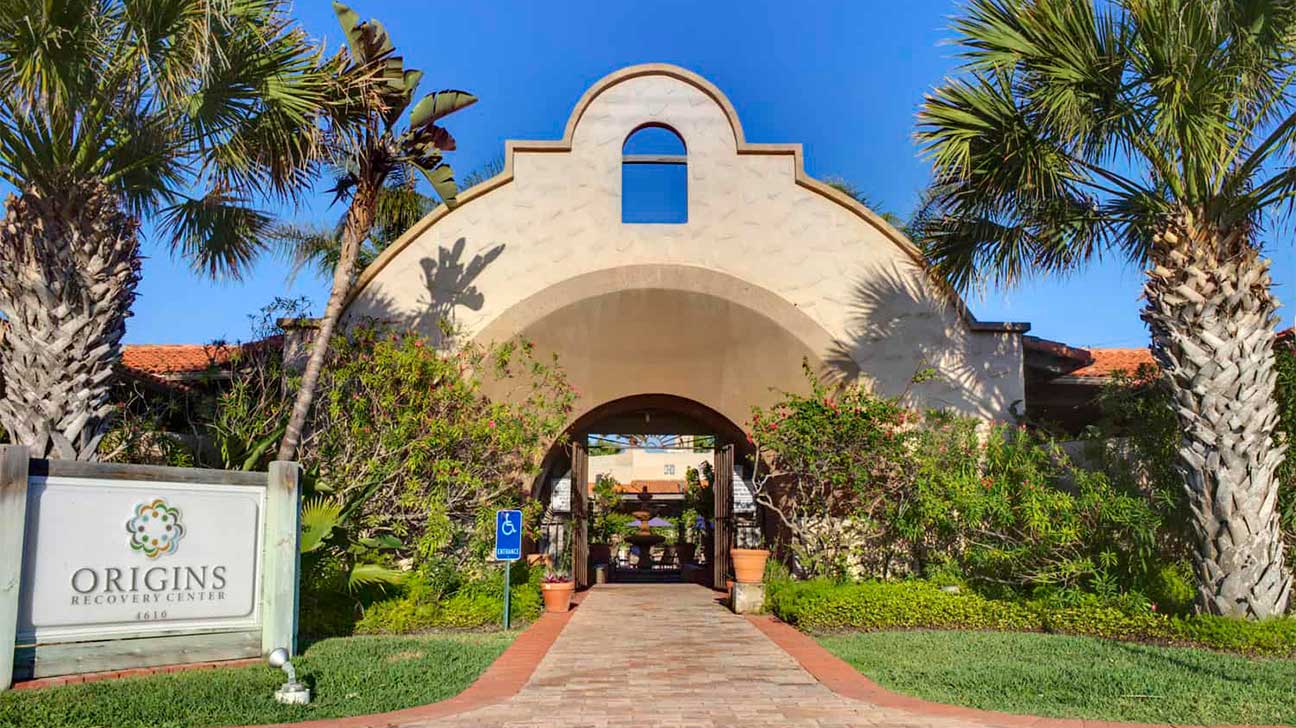 CARF-accredited addiction treatment programs offered by Origin Recovery are age-specific, gender-separate, and trauma-informed.
By dividing treatment programs according to age groups and gender, Origins allows individuals to receive substance abuse treatment specifically geared toward them in a safe environment.
Programs are fully customized to each person, but all include group and individual counseling, detox when necessary, and a certain amount of therapy hours per week.
Which therapy a person will receive depends largely on their needs when entering treatment.
Drug and alcohol addiction treatment programs available through Origins include:
cognitive behavioral therapy
eye movement desensitization and reprocessing
motivational interviewing
adventure therapy
team-style games
trust exercises
problem-solving initiatives
Continuing care is also a significant component of each person's rehab program and begins with treatment.
Location and contact information:
4405 Padre Blvd.
South Padre Island, Texas 78597
(855) 820-7391
5. Recovery Unplugged Texas, Austin, Texas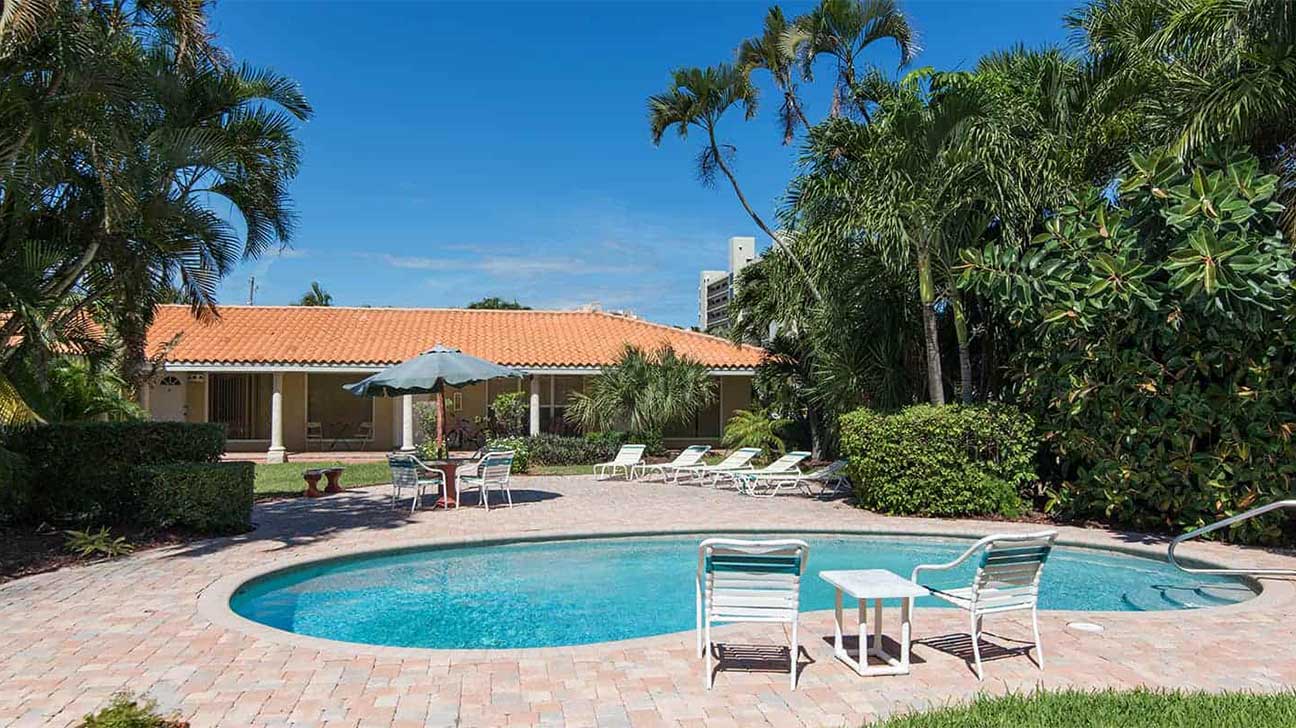 Recovery Unplugged is an inpatient drug rehab center with a gold seal of approval from the Joint Commission. This drug rehab center has facilities in multiple states, including Texas.
This unique alcohol and drug rehab center's primary focus is on helping individuals recover through music therapy.
Addiction treatment programs here call on both addiction care professionals and experienced musicians to help individuals recover.
Treatment plans involve a range of treatment levels based on individual needs, including:
inpatient treatment
outpatient treatment
intensive outpatient programs (IOP)
partial hospitalization programs (PHP)
medication-assisted detox
dual diagnosis treatment
medication-assisted treatment (MAT)
Available behavioral health therapies and treatment methods include:
group therapy
individual counseling
songwriting
performance
production
listening and analysis
Location and contact information:
14109 FM 969
Austin, Texas 78724
(512) 270-7002
6. San Antonio Recovery Center, San Antonio, Texas
Residential/inpatient rehab and intensive outpatient rehab programs are available at the San Antonio Recovery Center.
Substance use disorder treatment programs at this drug rehab center have received the JCAHO accreditation and are customized to each recovering individual.
At the core of residential treatment here is the 90-day program, which increases the chance of lasting success in recovery.
This rehab program is based on the 12-step philosophy and includes the following treatment components:
stress management strategies
skill-building
health and wellness awareness
addiction education
individual and group therapy
spiritual counseling
co-occurring disorder treatment
family therapy
12-step support groups
Intensive outpatient programs here are available for individuals who are stepping down from inpatient care or returning to treatment after relapse.
Aftercare services offered include:
alumni network support and events
continued outpatient counseling and therapy
participation in AA and NA meetings
Location and contact information:
5806 Culebra Rd.
San Antonio, Texas 78228
(866) 514-0275
7. Starlite, Center Point, Texas
Starlite has been providing alcohol and drug addiction treatment throughout Texas for over 60 years.
Today, all treatment programs are CARF-accredited and offer customized treatment to meet the varied needs of those entering recovery.
Treatment is available for adults and adolescents, with specialty LGBT-friendly addiction treatment programs, Christian-based, and young men's rehab programs.
Residential programs for adults may begin with medically supervised detox and integrate a number of therapies and treatment methods according to individual need, such as:
Cognitive Behavioral Therapy
Dialectical Behavior Therapy
individual and group therapy
life-skills groups
12-step support meetings
ropes course
equine-assisted therapy
exercise and fitness
yoga
acupuncture
Adolescent rehab programs at Starlite offer treatments similar to adult programs but also focus on:
continuing education
medication management
experiential therapies such as art therapy and recreational therapy
Family programs are featured to support recovering individuals and provide addiction and recovery education sessions, group counseling, and recovery planning.
Location and contact information:
230 Mesa Verde Dr.
Center Point, Texas 78010
(855) 389-4112
8. Stonegate Center, Azle, Texas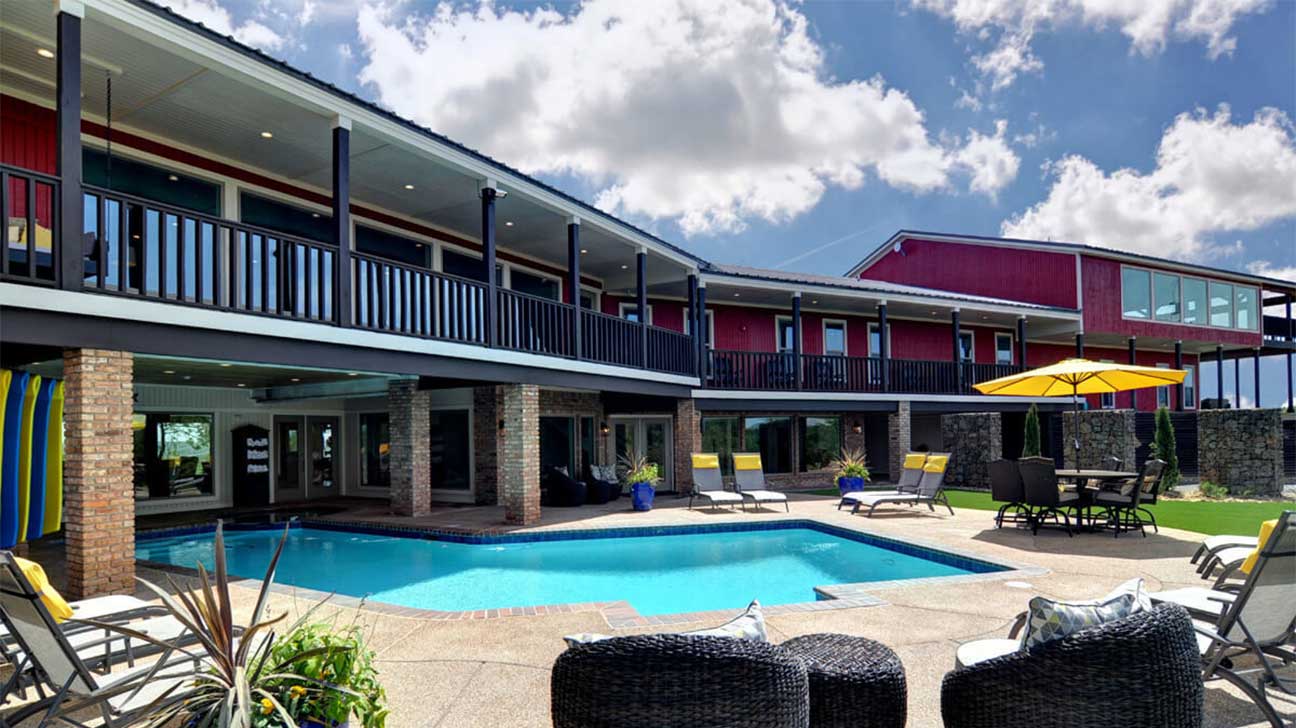 Stonegate Center is home to specialized, intensive addiction treatment programs accredited by the Joint Commission.
This drug rehab facility is located 25 minutes from Fort Worth and one hour from Dallas.
Features of the core, 90-day inpatient rehab program include:
faith-based treatment
gender-separate programming
12-step philosophy
equine therapy
individual therapy
family therapy component
nutrition and wellness
Inpatient treatment through Stonegate works to integrate evidence-based treatment methods, quality medical care, and spiritual guidance.
Inpatient treatment is 90 days in length at minimum, as Stonegate firmly believes that lasting recovery requires ample time in treatment.
Gender-separate programming allows for men and women to heal in separate facilities, thereby focusing solely on healing.
Location and contact information:
7510 FM 1886
Azle, Texas 7020
(817) 993-9733
9. Summer Sky, Stephenville, Texas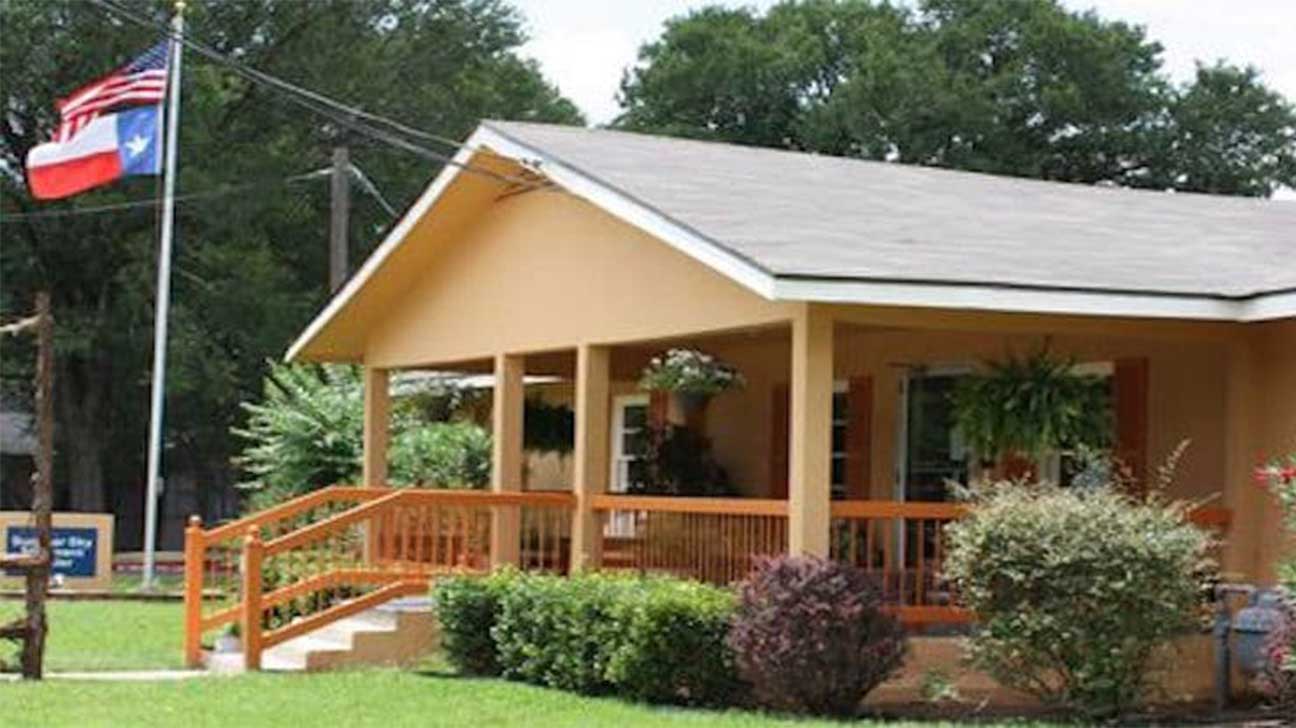 Summer Sky treatment center has been serving individuals in Texas who struggle with addiction for more than three decades.
This substance abuse treatment facility has received the gold seal of approval from the Joint Commission and offers the following types of treatment programs:
inpatient treatment programs
intensive outpatient programs (IOP)
90-day inpatient treatment
family support programs
medical detox and stabilization services
Summer Sky prides itself on providing addiction treatment that is both affordable and effective.
The 30-day program is an intensive form of treatment for severe addictions, while the 90-day program allows for more in-depth healing in recovery.
Those who need to detox prior to treatment enter the detox and stabilization program, which lasts up to 10 days. After, clients are placed in either inpatient or IOP programs.
Summer Sky offers both evidence-based and alternative or experiential treatment methods within inpatient programs that include:
equine therapy
ropes course
individual and group counseling
family therapy
relapse prevention
aftercare
alumni support and recovery services
medication management
medical monitoring
Location and contact information:
1100 N. McCart St.
Stephenville, Texas 76401
(888) 857-8857
10. Taylor Recovery Center, Houston, Texas
Taylor Recovery Center offers an residential programs and sober living options for those who are in long-term recovery from alcohol and drug addiction.
Addiction treatment here is pet-friendly and Joint Commission-accredited.
Alcohol and drug addiction treatment methods include:
individual, group, and family therapy
addiction education, teaching coping skills and relapse prevention
peer support
recreational therapy
yoga
acupuncture
12-step support group meetings
meditation
alcohol and drug abuse screenings
Private rooms are available and treatment and sober living housing units are set in luxury environments.
Location and contact information:
5711 Lavender St.
Houston, Texas 77026
(866) 759-8237
Factors To Consider When Choosing Addiction Treatment
There are many things to consider when choosing an addiction treatment program.
Individuals should take the time to consider their situation first, including:
The severity of their addiction.
How much they are willing to spend on treatment.
What type of treatment makes sense for their condition.
If they have any co-occurring mental health disorders.
Each of these factors will influence someone's potential addiction treatment program of choice.
Texas Drug Rehab FAQs
Taking the first step toward recovery in finding addiction treatment can be taxing, but it can also be the most rewarding thing you do for yourself or a loved one. In your search for a quality rehab program, you may have some questions and concerns.
Consult the following frequently asked questions about Texas rehab centers to address some of these concerns.
❓ Does Texas Have Free Rehab Centers?
✔️ Texas is home to several free rehab centers that may offer substance abuse treatment for free or at reduced costs. Learn more about free rehab centers in Texas.
❓ Do Texas Drug Rehab Centers Accept Medicaid?
✔️ Many alcohol and drug rehab centers in Texas accept the Medicaid program, though the majority of these treatment centers are publicly funded. Find more information on Medicaid rehab centers in Texas.
❓ Are Texas Rehab Centers Open During COVID-19?
✔️ The coronavirus pandemic (COVID-19) affected all areas in the state of Texas. However, many drug and alcohol treatment centers have remained open with increased health and safety standards.
Find A Texas Rehab Center Near You
Each person comes to addiction treatment with their own individual needs. Finding a rehab program that will address each of these needs can make a world of difference in treatment outcomes and lend to a lasting recovery.
Whether you are searching for an alcohol or drug addiction treatment program for you or a loved one, it's essential to find a rehab facility that offers a program that suits your needs.
For more information on the best alcohol and drug rehab programs in Texas, or to learn about other programs available, contact a treatment specialist today.
Choose a city below to find a Texas rehab center near you:
Select a state below to find more drug rehab options near you:
This page does not provide medical advice.
See more
Article resources
Addiction Resource aims to provide only the most current, accurate information in regards to addiction and addiction treatment, which means we only reference the most credible sources available.
These include peer-reviewed journals, government entities and academic institutions, and leaders in addiction healthcare and advocacy. Learn more about how we safeguard our content by viewing our editorial policy.