Inpatient rehab programs in Ohio offer you a way to escape from places, activities, and people that influence the use of addictive substances and may cause a relapse.
Outpatient treatment programs allow you to seek substance abuse treatment while still being able to engage in your professional and personal lives.
Many of these drug and alcohol treatment centers also offer recovery support services to help prevent relapse and reduce the risk of drug overdose.
The following alcohol and drug rehab centers were selected based on:
facility accreditation level
certifications
affiliations and partnerships
social media and internet reviews from clients
other trusted selection criteria
Top Ohio Rehab Centers
1. Arrow Passage Recovery, Massillon, Ohio
Arrow Passage Recovery is a private rehab center that offers inpatient treatment of drug and alcohol addiction.
The treatment facility is:
a member of the National Association of Addiction Treatment Providers (NAATP)
rated 4.8 stars on Google
The Ohio rehab center offers a variety of treatment programs, including:
inpatient treatment
outpatient rehab
partial hospitalization programs (PHP)
medically assisted detox
one-on-one and group counseling sessions
access to 24-hour medical attention to help prevent relapse
Location and contact information:
721 Lincoln Way E
Massillon, OH 44646
(844) 347-0543
Find the right treatment program in Ohio today.
Call to be connected with a treatment specialist. 100% Free and Confidential.
(844) 616-3400
2. Arrowhead Behavioral Health, Maumee, Ohio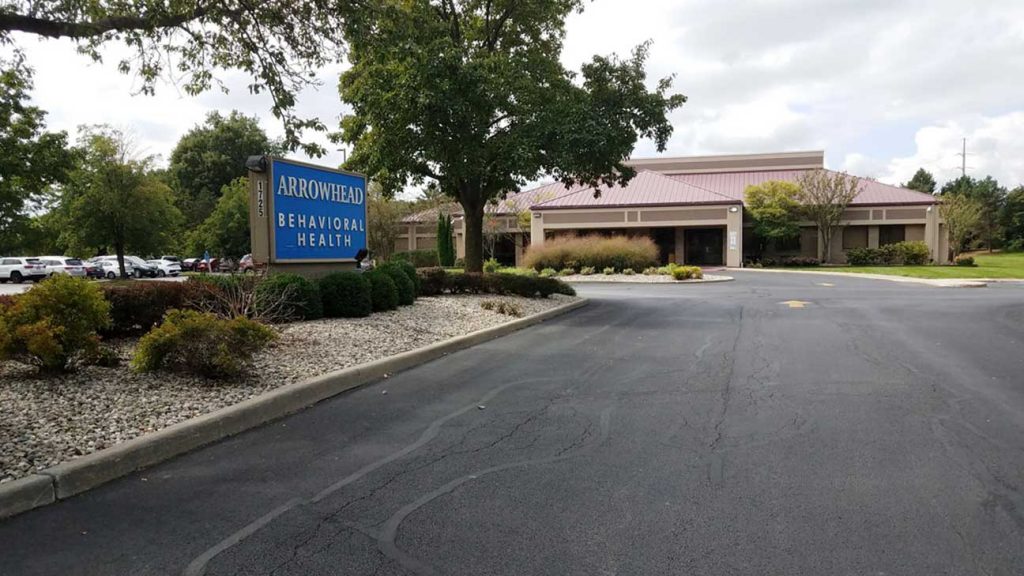 Arrowhead Behavioral Health serves those with an alcohol or drug addiction in Northwest Ohio and Southeast Michigan through inpatient treatment and outpatient programs.
The drug and alcohol rehab facility offers the following trusted features:
gold seal of approval from the Joint Commission
LegitScript certification
partnership with the National Action Alliance for Suicide Prevention
Addiction services for those with both mental illness and substance abuse are available:
psychiatric services
inpatient treatment for substance abuse and detoxification
medication-assisted treatment with Suboxone
partial hospitalization
intensive outpatient programs (IOP)
Location and contact information:
1725 Timberline Rd.
Maumee, OH 43537
(419) 891-9333
3. Center For Addiction Treatment, Cincinnati, Ohio
The Center for Addiction Treatment is the only medically monitored, non-hospital-based detoxification center between Pendleton County, Kentucky and Columbus, Ohio.
The location of this rehab center means anyone near the tri-state area of Ohio, Indiana, or Kentucky can seek addiction recovery help.
Patients have the option to choose from two levels of care: inpatient drug rehab or intensive outpatient treatment.
This drug and alcohol rehab center is backed by:
Joint Commission accreditation
partnership with the Ohio Department of Mental Health and Addiction Services
4.6 stars on Google
Location and contact information:
830 Ezzard Charles Dr.
Cincinnati, OH 45214
(513) 381-6672
4. Columbus Springs Dublin, Dublin, Ohio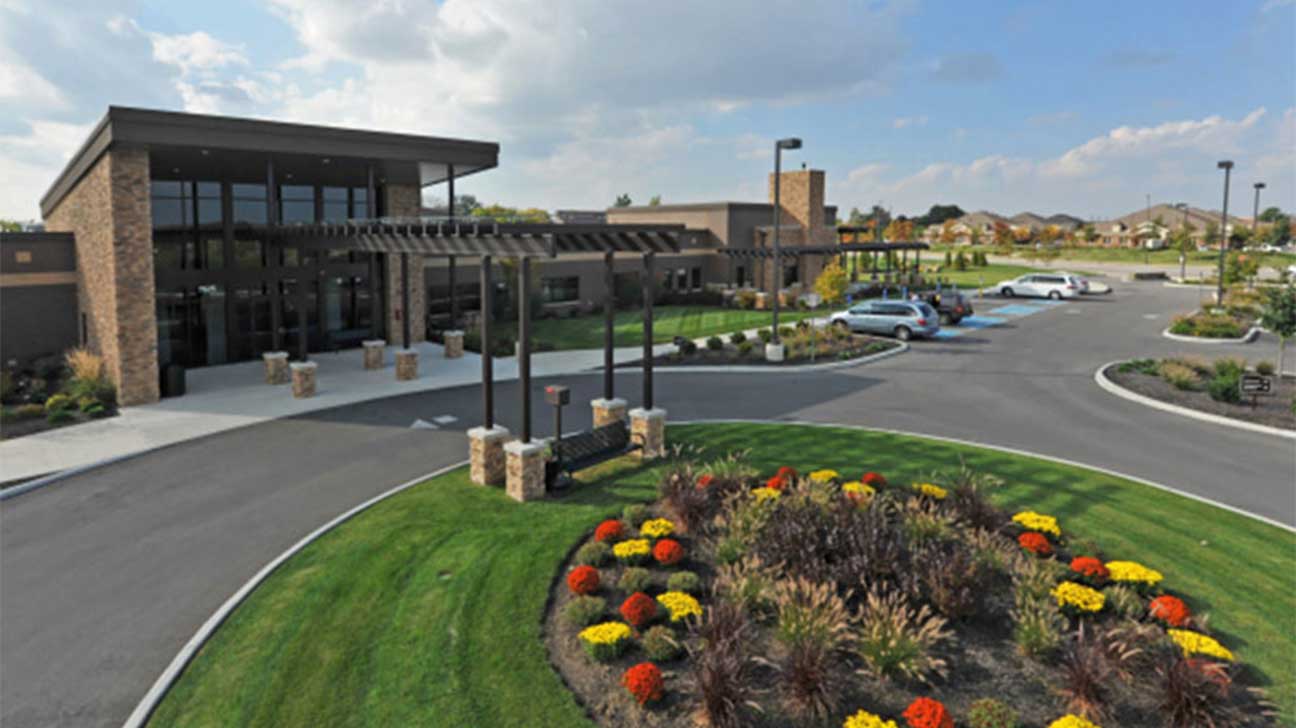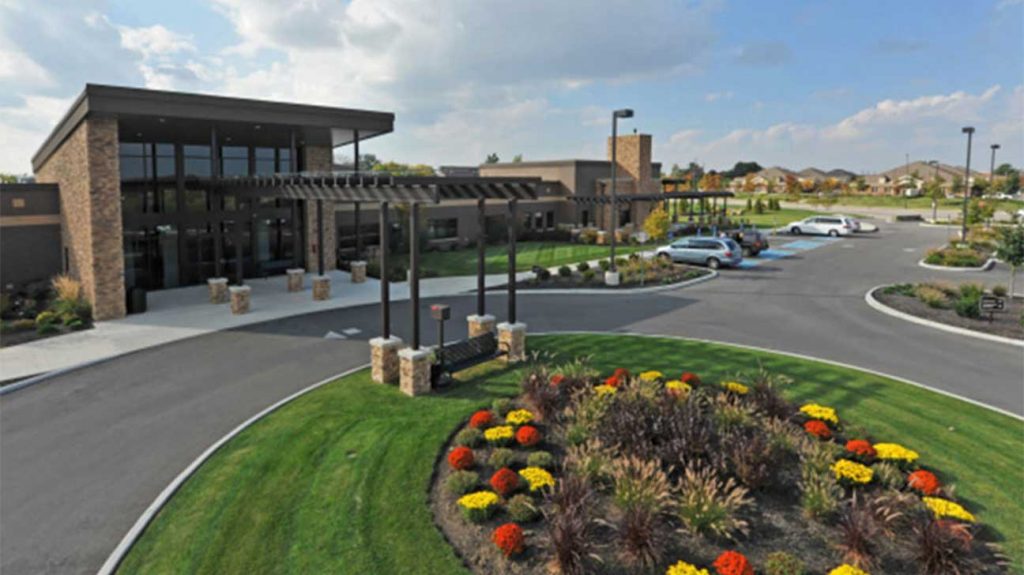 Columbus Springs Dublin is a substance abuse and mental health treatment center. The rehab center's main focus is on treating drug and alcohol addiction.
This rehab facility offers both inpatient and outpatient treatment options. They treat mental health disorders alongside alcohol and drug abuse.
The drug rehab facility also provides a family member program and an alumni support group network.
Drug and alcohol treatment here is:
Joint Commission-accredited
LegitScript-certified
available in four locations throughout Ohio
Location and contact information:
7625 Hospital Dr.
Dublin, OH 43016
(614) 717-1800
5. Gateway Rehab: Neil Kennedy Recovery Centers, Youngstown, Ohio
Gateway Rehab believes in a holistic treatment approach, and the 12-step method is the foundation for this addiction treatment center.
Rehab programs offered here include the following:
inpatient drug rehab and outpatient programs
extended care to help prevent relapse
individualized recovery programs tailored to each patient
assistance with the alcohol and drug detox process
recovery support groups
gender-specific treatment
treatment programs for those over age 40
Alcohol and drug treatment here is accredited by the Joint Commission.
Location and contact information:
2151 Rush Blvd.
Youngstown, OH 44507
(330) 744-1181
6. Glenbeigh Drug And Alcohol Rehab Center, Rock Creek, Ohio
Glenbeigh Drug and Alcohol Rehab Center offers a variety of addiction treatment programs:
residential rehab
outpatient programs
extended inpatient treatment
specialized treatment programs
a 90-day comprehensive alcohol and drug treatment program
Trusted features of this addiction center include:
Joint Commission accreditation
membership with the NAATP
affiliation with the Ohio Department of Mental Health and Addiction Services
Location and contact information:
2863 OH-45
Rock Creek, OH 44084
(800) 234-1001
7. IBH Addiction Recovery Center, Akron, Ohio
Through its inpatient treatment program, IBH offers patients an opportunity to remove themselves from the people, places, and situations that trigger alcohol and drug use.
Family members are also encouraged to attend free addiction education classes to better understand what their loved ones are going through.
This drug and alcohol rehab center is supported through:
the Ohio Department of Mental Health and Addiction Services
a 4.5-star rating on Google
Location and contact information:
3445 S Main St.
Akron, OH 44319
(330) 644-4095
8. New Day Recovery, Youngstown, Ohio
New Day Recovery offers substance abuse and mental health treatment services and dual diagnosis care.
The rehab facility offers multiple levels of care, including residential treatment, outpatient rehab programs, and medication management.
Cognitive behavioral therapy, trauma-informed care, and other therapies are available.
Alcohol and drug abuse treatment here is backed by these features:
CARF accreditation
LegitScript certification
approval by the Better Business Bureau
Location and contact information:
960 Boardman-Canfield Rd.
Youngstown, OH 44512
(330) 299-8457
9. The Ridge Addiction Recovery Center, Milford, Ohio
The Ridge Addiction and Recovery Center is located only 20 minutes from Cincinnati.
This rehab facility offers a variety of recreational activities, which include meditation, exercise, and 12-step meetings.
Inpatient treatment includes detoxification and aftercare and provides separate rehab programs for executives and professionals.
The Ridge is:
Joint Commission-accredited
LegitScript-certified
rated 4.7 stars on Google
Location and contact information:
25 Whitney Dr.
Suite 120
Milford, OH 45150
(513) 318-3639
10. The Woods At Parkside, Gahanna, Ohio
The Woods at Parkside is located within driving distance to most areas in Ohio, Michigan, and Western Pennsylvania.
The alcohol and drug addiction treatment facility is:
accredited by the Joint Commission
certified by LegitScript
a member of the NAATP
The woods at Parkside treats substance abuse and chemical dependency, mood disorders, and other mental health issues through both inpatient rehab and outpatient services.
Location and contact information:
349 Olde Ridenour Rd.
Gahanna, OH 43230
(614) 471-2552
Choosing The Ideal Rehab Program In Ohio
Ohio is home to numerous alcohol and drug treatment centers, so choosing a rehab facility can be daunting.
When looking for a rehab center that is right for you, consider the factors that will affect your recovery experience.
Some of these might include:
cost: does the rehab center accept health insurance, offer payment assistance, etc.?
levels of care: will you need inpatient treatment, outpatient treatment, or a combination?
amenities: even a short-term program away from friends and family can feel like a long time. Having amenities helps keep you occupied and focused.
COVID-19 restrictions, if any
Ohio Drug Rehab FAQs
Find answers to some of the most commonly asked questions regarding Ohio alcohol and drug rehab programs below.
❓ Do Ohio Rehab Centers Accept Medicaid?
✔️ Some rehab facilities in the state of Ohio accept Medicaid. Many of these are state-funded facilities and often have long waitlists to secure a bed.
Learn more about rehab centers that accept Ohio Medicaid
❓ Are There Any Free Rehab Centers In Ohio?
✔️ There are some addiction treatment centers in Ohio that offer substance abuse treatment free of charge or at a reduced cost.
Explore our list of free or low-cost rehab centers in Ohio
❓ What Kind Of Health Insurance Do Ohio Rehab Centers Accept?
✔️ Each treatment center will have its own list of accepted insurance providers. An addiction treatment specialist can help you figure out if the rehab center you are considering will take your insurance plan.
Read more about insurance coverage for alcohol and drug treatment
❓ Do Ohio Rehab Centers Offer Outpatient Treatment?
✔️ Many of the inpatient treatment centers listed above provide outpatient services as well as inpatient treatment. This is because treatment centers recognize that drug and alcohol addiction often requires long-term care.
View our list of outpatient rehab centers in Ohio for more information
Find Addiction Treatment In Ohio
Ohio drug rehab centers provide a range of treatment programs to help you or your loved one get the care you need to enter long-term recovery.
To find the best-fit rehab program for you or a loved one, contact one of our treatment specialists today.
Select a city below to find an Ohio rehab center near you:
Select a state below to find additional treatment centers near Ohio:
Updated on July 22, 2021
This page does not provide medical advice.
See more
Article resources
Addiction Resource aims to provide only the most current, accurate information in regards to addiction and addiction treatment, which means we only reference the most credible sources available.
These include peer-reviewed journals, government entities and academic institutions, and leaders in addiction healthcare and advocacy. Learn more about how we safeguard our content by viewing our editorial policy.