Many treatment centers in Virginia offer specialized recovery services, including residential rehab programs, to help those with a substance use disorder seek a substance-free life.
This list of the best inpatient rehab centers in Virginia can serve as a guide to finding the best-fit rehab program for you or a loved one.
These addiction treatment centers were selected for this list based on the following criteria:
accreditation status
licensing and partnerships
social media ratings
List Of Virginia Rehab Centers
1. Bridging The Gaps, Winchester, Virginia
Bridging the Gaps offers a continuum of addiction treatment care, including residential treatment, intensive outpatient programs (IOP), and partial hospitalization programs (PHP).
Substance abuse treatment here is:
certified by the American Society of Addiction Medicine (ASAM)
rated 4 stars on Google
Available drug and alcohol addiction treatment methods and services include:
12-step support groups
acupuncture
neurofeedback
psychoeducation
spiritual guidance sessions
family therapy
living and coping skills training
meditation and stress management
medical care
physical fitness and massage
nutrition education
Location and contact information:
423 West Cork St.
Winchester, VA 22601
(540) 535-1111
Find the right treatment program today.
Call to be connected with a treatment specialist. 100% Free and Confidential.
(844) 616-3400
2. The Farley Center, Williamsburg, Virginia
The Farley Center offers residential drug rehab programs, drug and alcohol detox, family member treatment services, and more.
Addiction treatment involves a total abstinence approach and is supported by:
membership in the National Association of Addiction Treatment Providers (NAATP)
ASAM certification
Inpatient programs may involve both behavioral health therapies such as:
Cognitive Behavioral Therapy
group therapy
experiential therapy
mandala therapy
activity therapy
continuing care
Location and contact information:
5477 Mooretown Rd.
Williamsburg, VA 23188
(757) 280-1194
3. Life Center Of Galax, Galax, Virginia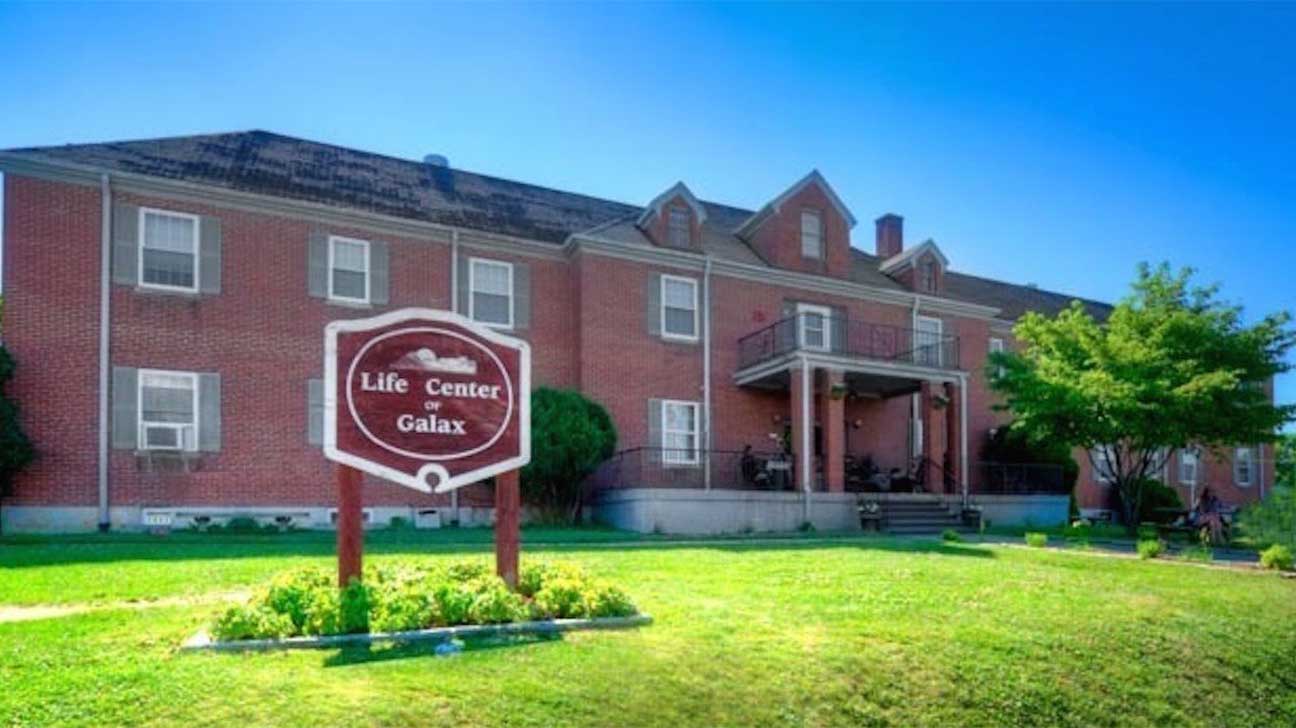 Life Center of Galax provides a residential treatment facility for alcohol and drug addiction, mental health care, and co-occurring disorders.
Other drug and alcohol rehab programs available here include:
medically supervised detox
outpatient treatment
aftercare programs
opiate-focused treatment
Trusted features of this addiction center include:
CARF accreditation
ASAM certification
Location and contact information:
112 Painter St.
Galax, VA 24333
(877) 428-1989
4. Mount Regis Center, Salem, Virginia
Mount Regis Center offers alcohol and drug addiction treatment and mental health treatment for adults ages 18 and older.
Drug and alcohol use treatment includes the following rehab programs:
intensive outpatient programs
partial hospitalization programs
medically supervised detox program
inpatient treatment
residential treatment
aftercare
The recovery center is supported by the following trusted features:
CARF accreditation
Better Business Bureau (BBB) approval
Location and contact information:
125 Knotbreak Rd.
Salem, VA 24153
(540)- 212-6079
5. National Capital Treatment & Recovery, Arlington, Virginia
The Phoenix House Mid-Atlantic, now National Capital Treatment & Recovery, has been providing addiction treatment since 1962.
Drug and alcohol rehab programs include the following:
transitional housing
outpatient treatment for adults
gender-specific substance use disorder treatment options
In all drug rehab programs, medication-assisted treatment is available as needed and family member involvement is strongly encouraged.
All Phoenix recovery programs are CARF-accredited.
Location and contact information:
521 N Quincy St.
Arlington, VA 2203
(703) 841-0703 ext. 1
6. Safe Harbor Recovery Center, Portsmouth, Virginia
Safe Harbor Recovery Center in Virginia provides residential rehab programs for adults in Virginia with an alcohol or drug addiction.
Alcohol and drug treatment here is:
accredited by the Joint Commission
certified by LegitScript
affiliated with the NAATP
Substance abuse treatment programs include:
inpatient treatment
motivational interviewing
drug and alcohol abuse education
family programs
Each rehab program is also designed with a continuing care plan in mind.
Location and contact information:
2700 London Blvd.
Portsmouth, VA 23707
(888) 270-1371
7. Virginia Hospital Center, Arlington, Virginia
Virginia Hospital Center provides inpatient treatment for substance abuse, as well as a range of other drug rehab programs.
Substance abuse treatment programs typically begin with alcohol and drug detox.
In addition to therapy, each rehab program introduces patients to:
Alcoholics Anonymous or Narcotics Anonymous principles as needed
family therapy
an alumni program that helps with relapse prevention
This hospital is:
dually accredited by the Joint Commission and CARF for its inpatient rehab programs
named a Top Teaching Hospital in the state of Virginia
recognized as one of the best businesses in Arlington, Virginia
highly rated on Google
Location and contact information:
1701 N. George Mason Dr.
Arlington, VA 22205
(703) 558-5000
Selecting The Ideal Virginia Drug Rehab Program For You
Drug use can be very harmful and life-consuming. Choosing where to get help doesn't have to be that way.
Here are some things to ask yourself when choosing a drug and alcohol addiction treatment center:
If you have been through addiction treatment before, what did or didn't you like about the recovery program?
Would a more holistic addiction treatment program work better for your situation?
What kind of credentials does the treatment facility have?
Do you need to consult your doctor for medical advice?
Will you need detoxification and does the treatment facility offer it?
Does the rehab facility treat co-occurring mental health issues?
Virginia Drug And Alcohol Rehab FAQs
Choosing an addiction treatment program can be confusing, but help is available.
For more information, read through the frequently asked questions below.
❓ Are There Free Rehab Centers In Virginia?
✔️ People who do not have insurance can find addiction treatment in Virginia.
Read more about free rehab centers in Virginia
One thing to note about the free or low-cost rehab centers in Virginia is that they have extensive waiting lists, and you may have to wait to enroll in treatment.
❓ Do Virginia Drug Rehab Centers Offer Outpatient Programs?
✔️ Many rehab centers provide both inpatient and outpatient services.
This is an important component of long-term recovery, as many people need more than one level of care throughout their recovery journey.
Learn more about outpatient rehab centers in Virginia
❓ Are Virginia Rehab Centers Open During Covid-19?
✔️ Luckily, most rehab centers in Virginia are open. With new COVID-19 procedures, addiction treatment centers can remain open.
Some rehab facilities may offer telehealth services as an alternative to coming into the facility. However, outpatient treatment is not the right choice for every person with a substance use disorder.
❓ Do Virginia Rehab Centers Accept Medicaid?
✔️ A number of state-funded rehab centers in Virginia accept Medicaid and Medicare, though many people are waiting for a spot in these free rehab programs.
Find a rehab center that accepts Virginia Medicaid
❓ Do Rehab Centers In Virginia Offer Dual Diagnosis Treatment?
✔️ Yes. Several accredited treatment centers in Virginia provide treatment for co-occurring mental health and substance abuse disorders.
Learn how to find a Virginia dual diagnosis rehab center near you
Find Inpatient Treatment For Addiction In Virginia
Adequate care for addiction is available now more than ever. You can find the addiction treatment program that is right for you or your loved one and begin the road to recovery.
For more information on residential treatment programs for addiction in Virginia, contact one of our treatment specialists today.
Select a city below to find a rehab center near you:
Select a state below to find additional treatment options near Virginia:
Updated on July 27, 2021
This page does not provide medical advice.
See more
Article resources
Addiction Resource aims to provide only the most current, accurate information in regards to addiction and addiction treatment, which means we only reference the most credible sources available.
These include peer-reviewed journals, government entities and academic institutions, and leaders in addiction healthcare and advocacy. Learn more about how we safeguard our content by viewing our editorial policy.