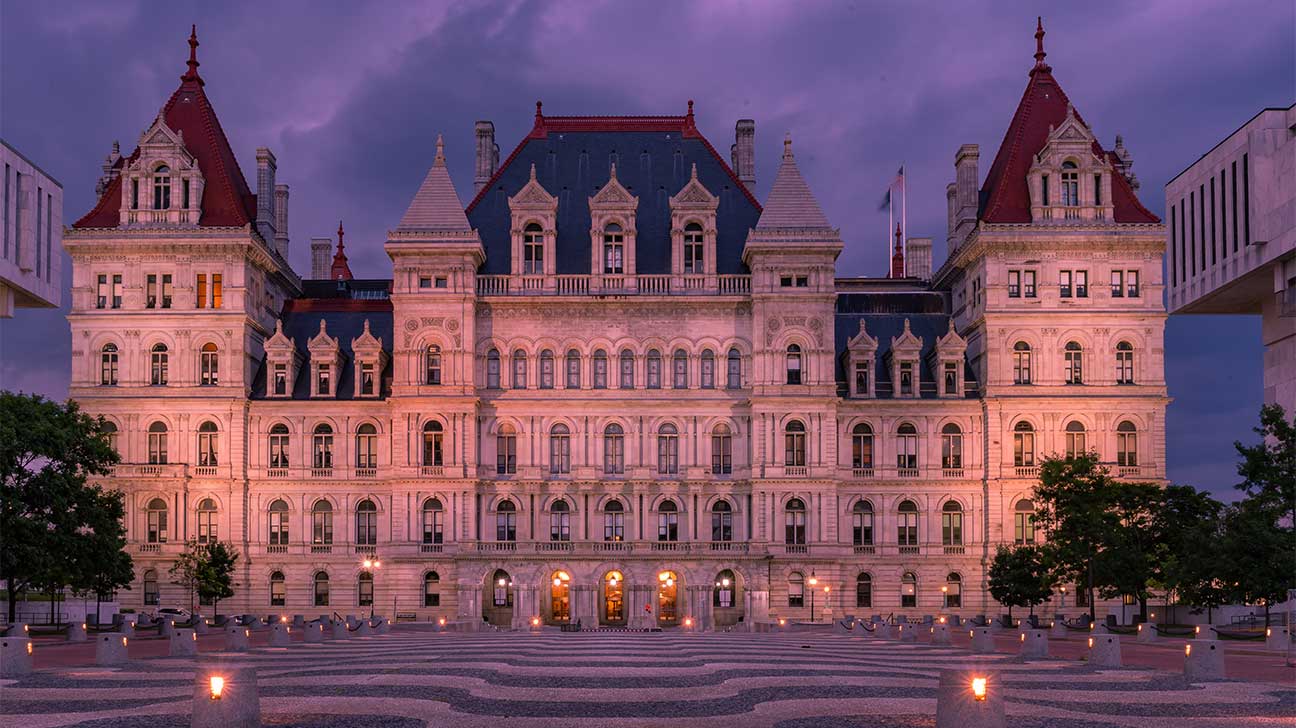 List Of The Top 7 New York Inpatient Rehab Centers
New York is home to some of the highest rates of drug and alcohol abuse in the nation, with opioid-related overdose deaths at a particularly high rate.
The state also provides a number of alcohol and drug rehab centers to help individuals break free from addiction and enter recovery.
For a rehab program that suits your individual needs, explore this list of the best alcohol and drug rehab centers in New York.
This list has been ordered alphabetically.
1. Addiction Institute Of Mount Sinai, New York, New York
With four rehab locations throughout New York City, the Addiction Institute of Mount Sinai provides a range of addiction treatment services.
Treatment covers both evidence-based and emerging practices.
Rehab programs available through Mount Sinai include:
Rehab programs here are custom, designed to meet the needs of the person seeking treatment.
Services vary by location, but may include:
case management
individual, group, and family therapy
educational and vocational support
medication management
counseling
art therapy
Location and contact information:
1000 10th Ave
New York, NY 10019
(212) 523-6491
2. Arms Acres, Carmel, New York
Arms Acres provides CARF-accredited addiction treatment for young adults and adults in New York. Rehab programs here include medically assisted detox, outpatient treatment, and a specialized veteran substance abuse program.
Arms Acres offers a myriad of services, so rehab programs can be designed according to each person's specific needs.
Available services include:
intensive outpatient programs
individual and group counseling
case management
dual diagnosis treatment
LGBTQ-friendly treatment
Latino-specific treatment
family counseling
anger management
early recovery skill-building
relapse prevention
medication-assisted treatment with Suboxone
Location and contact information:
75 Seminary Hill Rd
Carmel Hamlet, NY 10512
(845) 225-3400
3. Caron, New York, New York
A behavioral health facility offering addiction and mental health rehabilitation programs throughout the nation, the Caron New York rehab center provides CARF-accredited addiction treatment.
While inpatient treatment programs are available at most of Caron's locations, the New York facility focuses on offering outpatient services, including referral services, aftercare treatment, alumni network support, and ongoing support.
Location and contact information:
244 E 58th St
New York, NY 10022
(855) 904-4325
4. Odyssey House, The Bronx, New York
Odyssey House offers a full spectrum of mental health and addiction treatment services with rehab locations and supportive services in all five New York Burroughs.
This facility provides services for adolescents, adults, mothers with children, and seniors, with specialized programs available for each.
In addition to addiction treatment, supportive housing, employment help, and many other services are also available through Odyssey House. Rehab programs are integrated and customized to fit the needs of each person in treatment.
Services included in rehab programs may include:
individual and group counseling
medication-assisted treatment
medication management
group therapy
Location and contact information:
1264 Lafayette Ave
Suite5309
The Bronx, NY 10474
(718) 378-8671
5. Phoenix House, Brooklyn, New York
Phoenix House New York has been helping addicted individuals enter recovery since 1967. Now a CARF-accredited rehab program, Phoenix House offers specialized addiction and mental health services to New York residents and their families.
Services provided are both inpatient and outpatient and include:
co-occurring disorder treatment
veterans services
military services
medication-assisted treatment with Suboxone
medication-assisted treatment with buprenorphine
In addition to the Brooklyn rehab facility location, Phoenix House serves New York in five other rehab locations. Aftercare and ongoing support is available for those in active recovery.
Location and contact information:
20 New York Ave
Brooklyn, NY 11216
(347) 382-9995
6. Realization Center, Union Square, New York
The Realization Center provides addiction treatment for multiple types of addiction at two rehab locations in New York: Union Square and Brooklyn.
Treatment services are specialized, and serve:
veterans
LGBT individuals
teens
young adults
mature adults
professionals
those with co-occurring disorders
those with DUI/DWI charges
Each rehab program serves a particular group and includes evidence-based treatment to help individuals enter recovery.
These treatment methods include:
assessments
behavioral therapy
12-step programming
recovery strategies
relapse prevention
skill-building
recreational therapy
Location and contact information:
19 Union Square W
New York, NY 10003
(212) 627-9600
7. Revcore Recovery Center, New York, New York
Revcore offers individualized, integrated outpatient addiction treatment for New York residents. While programs may vary in length, the core program typically lasts nine months.
Which treatment methods are included in each rehab program depend on the individual.
Revcore offers the following addiction treatment services:
individual therapy
group and individual counseling
medication-assisted treatment with Suboxone
vocational support
employment assistance
legal aid
Revcore offers referral services for those in need of longer or more intensive treatment, as well as aftercare support to those in recovery.
Location and contact information:
181 Canal St
4th floor
New York, NY 10013
(212) 966-9537
This page does not provide medical advice.
See more