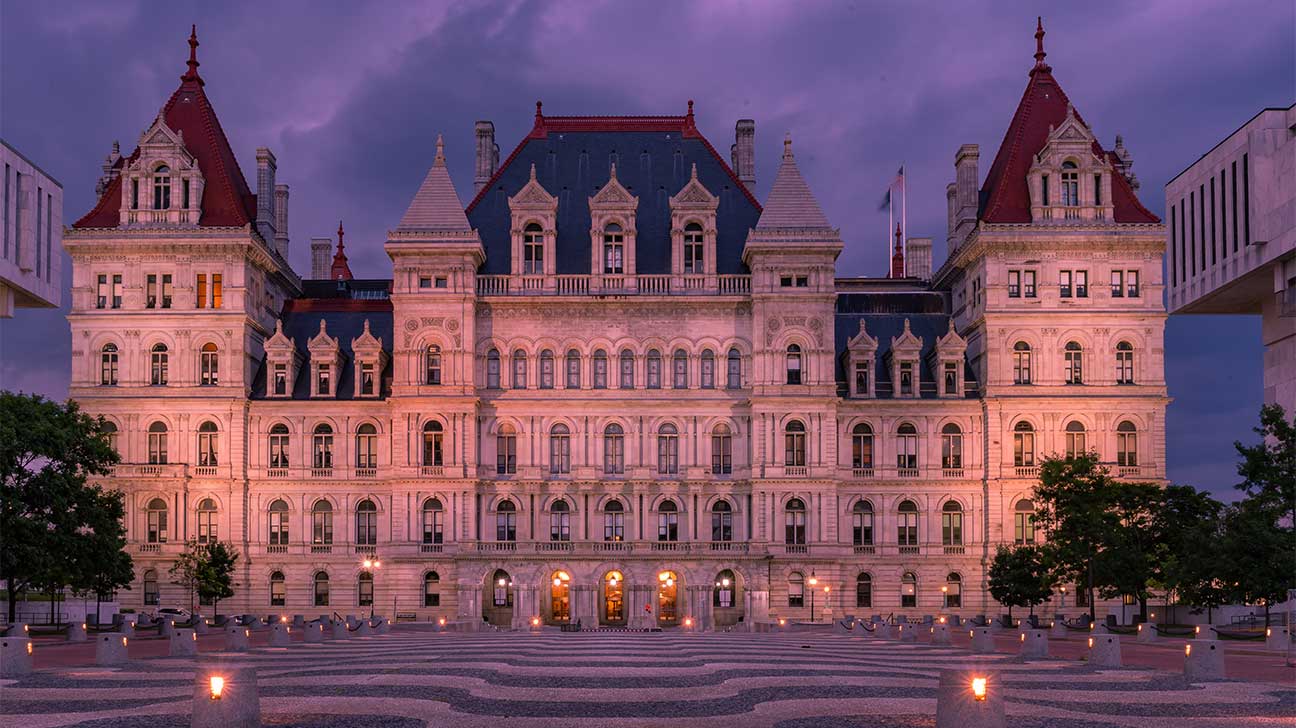 The state of New York is home to alcohol and drug rehab centers that can help you break free from addiction and enter recovery.
For a rehab program that suits your individual needs, explore this list of the best alcohol and drug rehab centers in New York.
Treatment providers are listed based on:
accreditation
positive reviews from clients
certification
partnerships and affiliation
other important criteria
Top New York Rehab Centers
1. Arms Acres, Carmel, New York
Arms Acres provides addiction treatment and co-occurring disorder treatment for young adults and adults.
Rehab programs here include:
medically assisted detox
outpatient treatment
a specialized veteran substance abuse program
intensive outpatient programs (IOP)
Latino-specific treatment
Trusted features of this rehab center include:
Joint Commission accreditation
membership with the Addiction Treatment Providers Association (ATPA)
licensing through the state of New York Office of Alcoholism and Substance Abuse Services (NYS OASAS)
Location and contact information:
75 Seminary Hill Rd.
Carmel Hamlet, NY 10512
(845) 225-3400
Find the right treatment program in New York today.
Call to be connected with a treatment specialist. 100% Free and Confidential.
(844) 616-3400
2. Conifer Park, Glenville, New York
Conifer Park is an inpatient rehab center that offers New Yorkers gender-specific treatment for chemical dependencies.
Therapies and treatment methods available include:
12-step Alcoholics Anonymous education
individual and group counseling
family member programs
aftercare planning
recreational therapy
relapse prevention planning
drug and alcohol detox
co-occurring disorder treatment
This treatment facility is backed by:
licensing by NYS OASAS
membership with ATPA
Location and contact information:
79 Glenridge Rd.
Glenville, NY 12303
(800) 9889-6446
3. Dick Van Dyke Addiction Treatment Center, Ovid, New York
This alcohol and drug rehab center offers behavioral health services in multiple New York counties through its inpatient treatment facility.
Rehab programs here are:
licensed by the State of New York
rated 4.2 stars on Google
Those who are dependent on alcohol, opiates, or other illicit or prescription drugs can seek medication-assisted treatment here.
Location and contact information:
1330 County Rd 132
Ovid, NY 14521
(315) 835-6136
4. Erie County Medical Center, Buffalo, New York
Erie County Medical Center is a premier healthcare provider in western New York.
It offers residential treatment and outpatient services for those with alcohol or drug addiction.
Drug and alcohol treatment here is:
accredited by the Joint Commission
supported through a low staff-to-client ratio
paired with 24/7 emergency medical care
Location and contact information:
462 Grider St.
Buffalo, NY 14215
(716) 898-3000
5. John L. Norris Addiction Treatment Center, Rochester, New York
The John L. Norris Addiction Treatment Center offers inpatient rehab programs for adults with substance use issues.
This addiction treatment center is:
a state-funded rehab center
CARF-accredited
Medication-assisted treatment and detoxification is available here using naltrexone, buprenorphine, and Vivitrol.
Inpatient programs may include cognitive behavioral therapy, trauma-related counseling, motivational interviewing, and more.
Location and contact information:
1732 South Ave.
Rochester, NY 14620
(585) 461-0410
6. Margaret A. Stutzman Addiction Treatment Center, Buffalo, New York
This drug and alcohol rehab center is a gender-specific rehab center for women serving the counties of:
Allegany
Cattaraugus
Chautauqua
Erie
Niagara
Rehab programs are tailored to each woman, but may include:
chemical dependency treatment
AA/NA support groups
family education programs
aftercare planning, such as access to sober living
Location and contact information:
360 Forest Ave.
Buffalo, NY 14213
(716) 882-4900
7. Phoenix House, Brooklyn, New York
Phoenix House New York has been helping people with drug use disorders enter addiction recovery since 1967.
Now a CARF-accredited rehab program, this recovery center offers specialized addiction and mental health services.
Inpatient treatment and outpatient programs are available, offering:
co-occurring disorder treatment
military services
medication-assisted treatment with Suboxone
medication-assisted treatment with buprenorphine
Phoenix House serves New York in five other rehab locations: East Hampton, Hauppauge, Lake Ronkonkoma, Queens, and Wainscott.
Location and contact information:
20 New York Ave.
Brooklyn, NY 11216
(347) 382-9995
Choosing The Ideal New York Rehab Center For You
Finding an addiction treatment program that meets your individual needs can take time, but your recovery is worth the time you spend.
As you sift through your treatment options, look for inpatient drug rehab programs that can offer at least some of the following:
payment assistance, such as access to scholarships, grant funds, or payment plans
a range of treatment programs to meet you where you are in your recovery
continuing care options
telehealth services that adapt to COVID-19 restrictions
flexibility with insurance coverage, accepting multiple types of health insurance
New York Rehab Center FAQs
Choosing a treatment facility for you or a loved one may feel overwhelming, but it doesn't have to be.
To help you in your search for the best rehab program, here are some frequently asked questions about rehab, as well as further resources.
❓ Do I Have To Go To Drug Rehab In My Home State?
✔️ You do not have to enter an addiction treatment program in your home state.
It may be best to consider your treatment options based on the quality of the rehab center, not just the location.
Some states do not offer access to inpatient treatment.
If you live in New York, explore our list of addiction treatment centers in New England.
❓ Are There Free Rehab Centers In New York?
✔️ Some alcohol and drug rehab centers may be federally or state-funded and offer free treatment programs as a result.
Free rehab centers in New York may have lengthy waiting lists since many people are in need of addiction treatment.
❓ What Types Of Health Insurance Do New York Rehab Centers Accept?
✔️ The types of drug rehab insurance coverage a treatment center accepts will vary by facility.
Addiction specialists can verify your health insurance when you call to ask about treatment programs.
Certain rehab centers may accept New York Medicaid, or private health insurance plans, such as Blue Cross Blue Shield, Cigna, or Humana.
❓ Are There Outpatient Rehab Centers In New York?
✔️ Some New York rehab centers solely offer outpatient programs for those who cannot commit to inpatient treatment. Others may offer a combination of residential and outpatient services.
View our list of the best outpatient rehab centers in New York
❓ Are New York Rehab Centers Open During The COVID-19 Pandemic?
✔️ Different areas in the United States are under differing levels of business operating restrictions due to the COVID-19 pandemic.
Many alcohol and drug rehab centers in New York and the U.S. remain open with improved health and safety standards.
Find A New York Rehab Center Near You
Addiction can lead to adverse changes and consequences that can impact your life for years to come. Don't let addiction take hold of your life.
For help finding the inpatient rehab program in New York that is right for you or a loved one, contact our addiction treatment specialists today.
Choose a city below to find a New York rehab center near you:
Select a city below to find additional treatment options near New York:
Updated on June 29, 2021
This page does not provide medical advice.
See more
Article resources
Addiction Resource aims to provide only the most current, accurate information in regards to addiction and addiction treatment, which means we only reference the most credible sources available.
These include peer-reviewed journals, government entities and academic institutions, and leaders in addiction healthcare and advocacy. Learn more about how we safeguard our content by viewing our editorial policy.