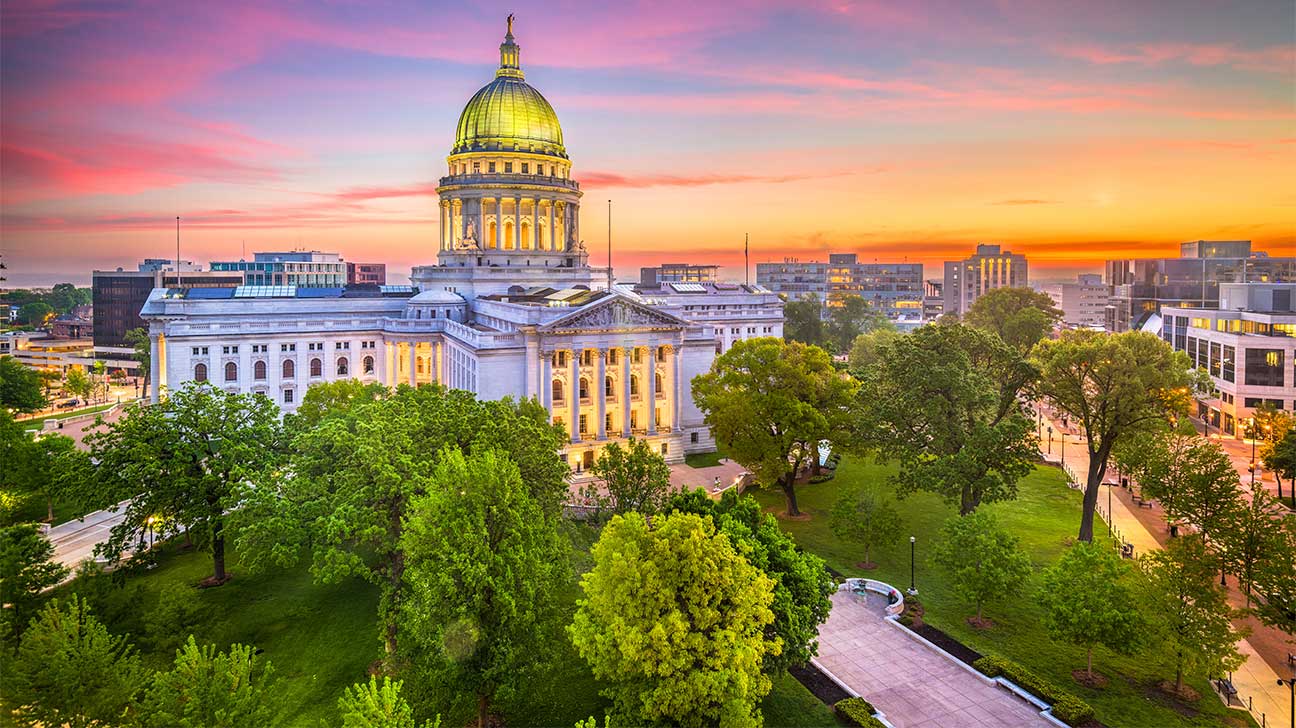 Wisconsin is home to accessible, affordable, and highly effective treatment programs.
Most addiction treatment programs are customizable, meaning they can be tailored to individual needs.
Treatment plans may include behavioral therapy, medication-assisted treatment (MAT) for opioid addiction, and aftercare planning.
Top Rehab Centers In Wisconsin
We've selected six drug addiction treatment centers that feature evidence-based recovery programs.
The following rehab centers were chosen based on the following selection criteria:
accreditation*
licensing and certification
positive reviews from past clients
evidence-based treatment
*Note: Wisconsin is home to very few accredited rehab centers. Accreditation is approval given to rehab centers for high standards of treatment excellence. Learn more about our selection criteria.
1. Burkwood Treatment Center, Hudson, Wisconsin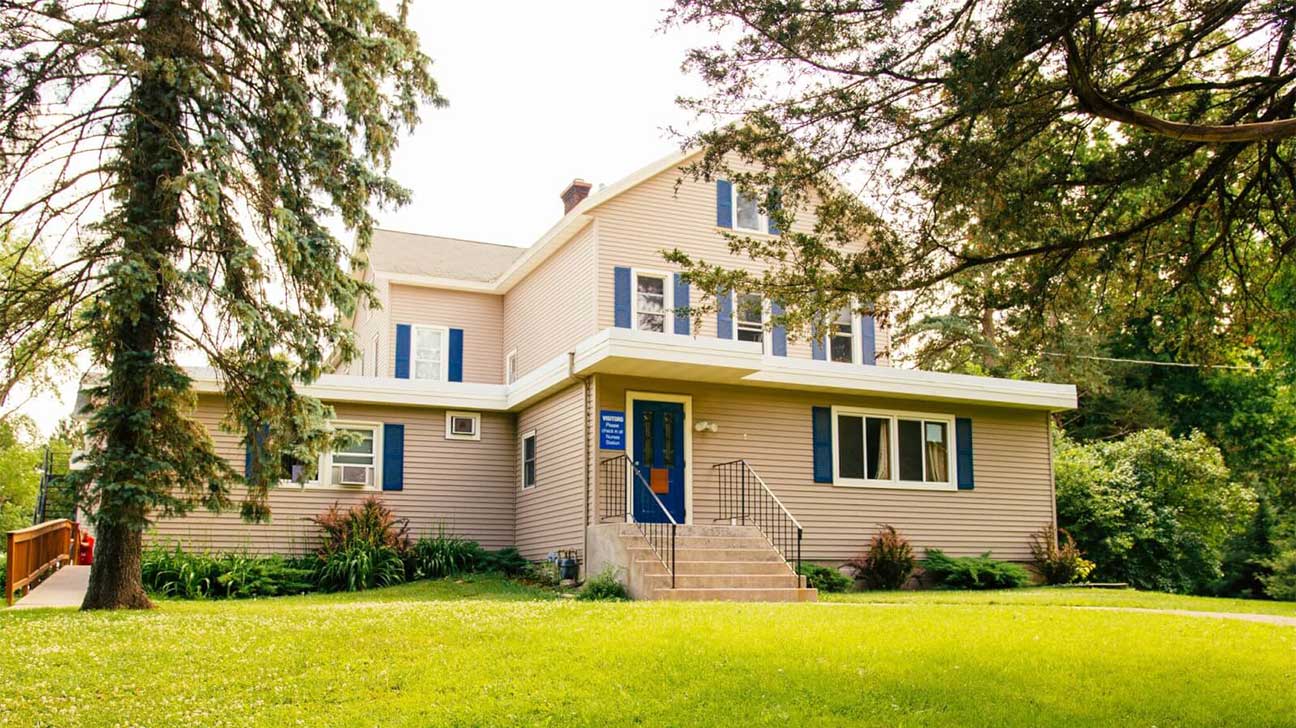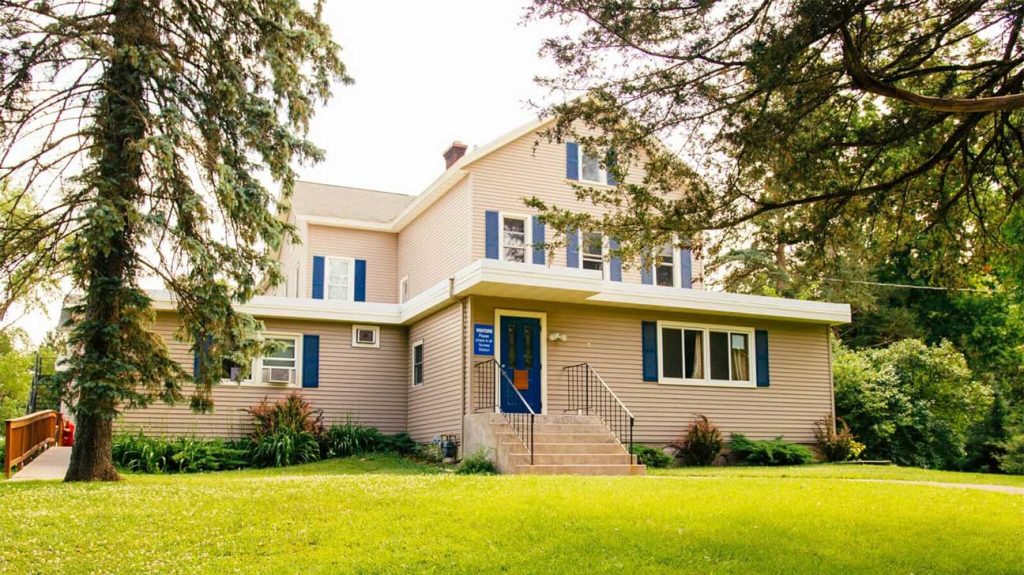 Burkwood Treatment Center has been providing addiction treatment in Hudson, WI for adult men and women for more than 20 years.
Rehab programs here are CARF-accredited and rated 5 stars on Google.
Residential rehab programs are the chief form of treatment here.
Other addiction treatment programs include:
outpatient treatment
continuing care
Making Alcoholics Anonymous Easier, which aims to help clients adapt to the principles of AA on their own terms
Location and contact information:
615 Old Mill Rd.
Hudson, WI 54016
(715) 201-2130
Find the right treatment program in Wisconsin today.
Call to be connected with a treatment specialist. 100% Free and Confidential.
(844) 616-3400
2. Jackie Nitschke Center, Green Bay, Wisconsin
This substance abuse recovery center in Green Bay, WI is LegitScript-certified and has a high rating on Google as well as numerous client testimonials.
Treatment programs here include:
intensive outpatient programs (IOP)
outpatient programs
aftercare
Additional services include housing support, family education, and support groups.
Location and contact information:
630 Cherry St.
Green Bay, WI 54301
(920) 435-2093
3. Koinonia Treatment Center, Rhinelander, Wisconsin
This addiction treatment center provides residential treatment and outpatient services.
This rehab center is highly rated on Google and has received LegitScript certification.
Some of the treatment methods they employ to help people reach long-term recovery include:
individual and group therapy
support groups
yoga
nutrition education
spiritual care
family member support
Location and contact information:
1991 E Winnebago St.
Rhinelander, WI 54501
(715) 362-5745
4. Meta House, Milwaukee, Wisconsin
Certified by the Substance Abuse and Mental Health Services Administration (SAMHSA), Meta House helps women and their families heal from drug and alcohol addiction in Milwaukee, WI.
Addiction, behavioral health, and health care services can be found here, including inpatient rehab and outpatient rehab programs available for women.
Addiction, behavioral health services, and health care services can be found here.
Their inpatient treatment facilities have room for up to 43 women at a time.
Women can bring their children with them to treatment, as the rehab center is a community-based residential facility.
Location and contact information:
2625 N Weil St.
Milwaukee, WI 53212
(414) 962-1200
5. Nova Counseling Services, Oshkosh, Wisconsin
Nova Counseling Services provides several recovery programs and addiction treatment services in Oshkosh, WI.
These programs include:
residential program
halfway house transitional programs
aftercare
family support
This treatment facility bases its treatment services on the 12-steps of Alcoholics Anonymous.
The treatment programs here are not accredited, but are backed by a high rating on Google and testimonials from those in recovery.
Location and contact information:
3240 Jackson St.
Oshkosh, WI 54901
(920) 231-0143
6. Pathways To A Better Life, Kiel, Wisconsin
Pathways to a Better Life is a rehab facility licensed through the State of Wisconsin.
It provides the following alcohol and drug treatment programs:
transitional residential treatment
day treatment programs
intensive outpatient programs
sober living
Dual diagnosis treatment for those with co-occurring disorders is offered in a specialized program in a separate, 12-bed residential facility.
Location and contact information:
530 State Rd 67
Kiel, WI 53042
(920) 894-1374
Choosing The Ideal Wisconsin Rehab Center For You
Searching for an appropriate treatment program can take time and effort.
If this is your first attempt at recovery, you may be overwhelmed by your treatment options.
Here are some important factors to keep in mind as you consider potential drug rehab centers:
cost of the treatment program
the rehab center's compliance with health insurance programs
any financial assistance available, such as payment plans
length of the rehab program
if they offer specialized treatment approaches, such as dual diagnosis care or medication-assisted treatment programs
access to other resources provided by the rehab center, such as employment and housing support
if they offer drug and alcohol detox, should you need it
the addiction treated, such as alcohol addiction, prescription drug abuse, or illicit drug use
Wisconsin Rehab Center FAQ
To help ease your concerns as you prepare for drug and alcohol treatment, here are answers to some frequently asked questions regarding Wisconsin drug rehab.
Find A Rehab Center In Wisconsin Today
You can find substance abuse treatment in Madison, Waukesha, Eau Claire, and other locations in Wisconsin.
Call our helpline today for a free referral and information about addiction treatment for yourself or a loved one.
Select a city below to find a Wisconsin drug rehab center near you:
Select a state below to find additional rehab centers near Wisconsin:
Updated on February 28, 2022
This page does not provide medical advice.
See more
Article resources
Addiction Resource aims to provide only the most current, accurate information in regards to addiction and addiction treatment, which means we only reference the most credible sources available.
These include peer-reviewed journals, government entities and academic institutions, and leaders in addiction healthcare and advocacy. Learn more about how we safeguard our content by viewing our editorial policy.