Nevada is home to a range of addiction treatment centers that offer a full continuum of care, including inpatient rehab programs.
Treatment providers care for addiction to a variety of substances, including alcohol, cocaine, heroin, marijuana, amphetamines, and prescription opioids.
Drug and alcohol rehab centers listed were selected based on:
accreditation status
certifications and licensing
memberships and affiliations with addiction organizations
reviews from past clients in recovery
Top Rehab Centers In Nevada
1. Desert Hope Addiction Treatment Center, Las Vegas, Nevada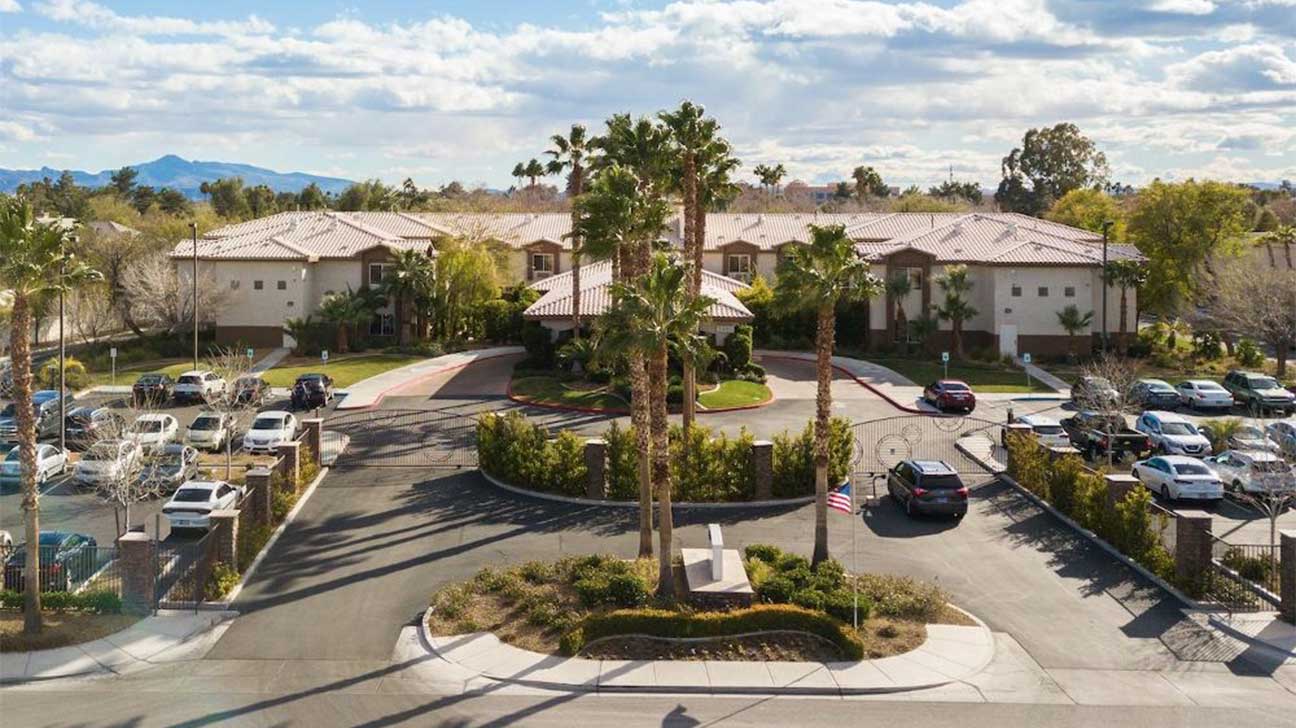 The Desert Hope treatment center offers alcohol and drug detox, inpatient rehabilitation, and several other levels of care.
Therapies utilized here include:
cognitive behavioral therapy
dialectical behavior therapy
family therapy
EMDR, or eye movement Desensitization and reprocessing therapy
Trusted features of this alcohol and drug abuse treatment center:
Joint Commission accreditation
an A+ rating from the Better Business Bureau (BBB)
a 4.1-star Google rating
Location and contact information:
2465 E Twain Ave.
Las Vegas, NV 89121
(702) 848-6223
Find the right treatment program in Nevada today.
Call to be connected with a treatment specialist. 100% Free and Confidential.
(844) 616-3400
2. Ignite Teen Treatment, Las Vegas, Nevada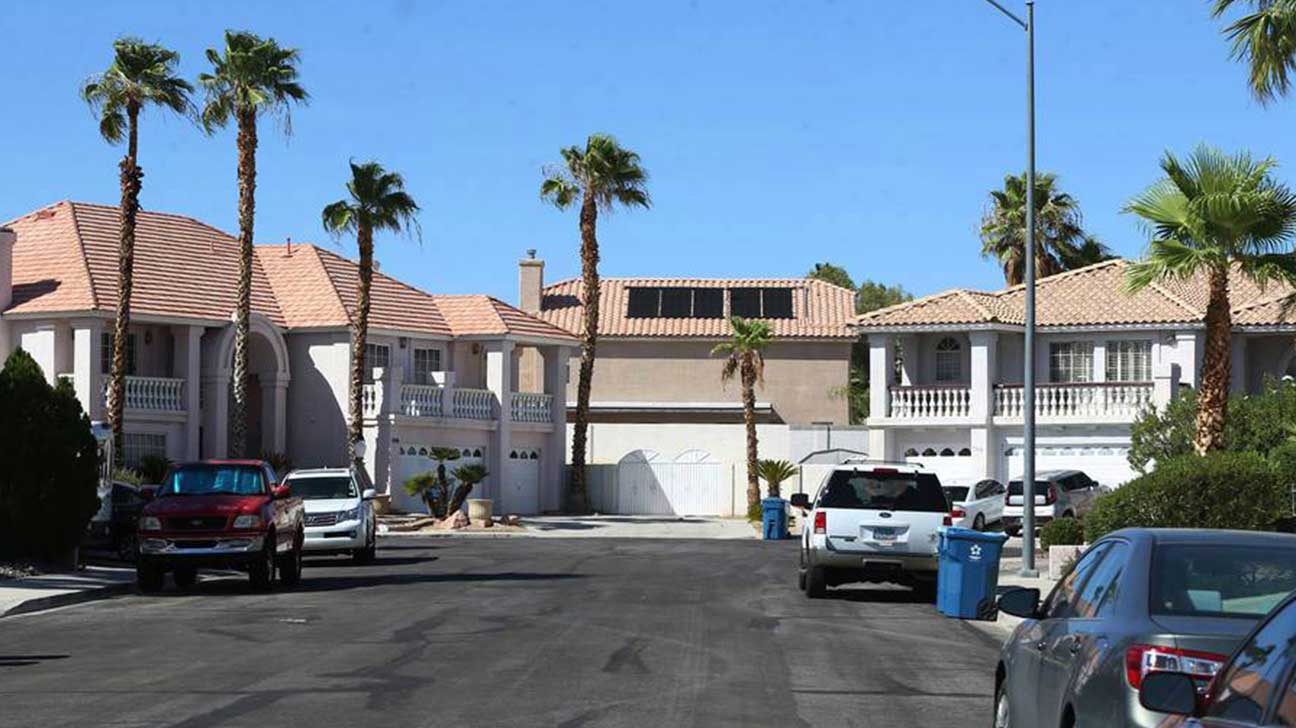 This rehab center is CARF-accredited, rated 4 stars on Google, and has received numerous testimonials from clients in addiction recovery.
Teen addiction treatment programs here include:
residential treatment
mental health treatment
behavioral health care
teen IOP
teen transitional living
The rehab facility includes trauma therapy and tailored mental health services for each teen.
Location and contact information:
3722 Lone Mesa Dr.
Las Vegas, NV 89147
(866) 202-7217
3. KW Legacy Ranch, Hiko, Nevada
This long-term residential treatment center provides rehabilitation for teens that includes work therapy, outdoor therapy, and online schooling.
Family involvement is a key part of this addiction treatment program.
The recovery center is supported by:
accreditation for its national, online schooling program
numerous testimonials
a high rating on Google
Location and contact information:
1760 SR 318
Hiko, NV 89017
(775) 725-3900
4. Las Vegas Recovery Center, Las Vegas, Nevada
A residential treatment center, Las Vegas Recovery Center offers drug and alcohol treatment for adults.
A full continuum of care is offered at this addiction center, that includes:
a partial hospitalization program (PHP)
an intensive outpatient program (IOP)
outpatient treatment
aftercare
a veterans rehab program
Trusted features of this drug rehab center:
Joint Commission accreditation
Psychology Today verification
4.8/5 stars overall client satisfaction rate
Location and contact information:
3371 Buffalo Dr.
Las Vegas, NV 89129
(844) 332-2076
5. New Frontier, Fallon, Nevada
This non-profit organization offers a number of treatment services for the community, with a focus in behavioral health services and residential rehab programs.
Treatment is available for mental health disorders, co-occurring disorders (dual diagnosis), and substance use disorders.
Trusted features of the rehabilitation facility include:
Joint Commission accreditation
partnership with United Way
a 4-star Google rating
Location and contact information:
1490 Grimes St.
Fallon, NV 89406
(800) 232-6382
6. Ridgehouse, Reno, Nevada
This state-funded rehab center provides substance abuse treatment for adults in the state of Nevada, made possible by state grants.
Recovery programs and treatment services available here include:
residential drug rehab
drug and alcohol abuse evaluations
group and individual counseling
counseling for family members
peer support groups
The drug and alcohol rehab center is backed by the Nevada Department of Health and Human Services. It is not an accredited treatment facility.
Location and contact information:
900 W. 1st St.
Reno, NV 890503
(775) 322-8941
7. The Nestled, Las Vegas, Nevada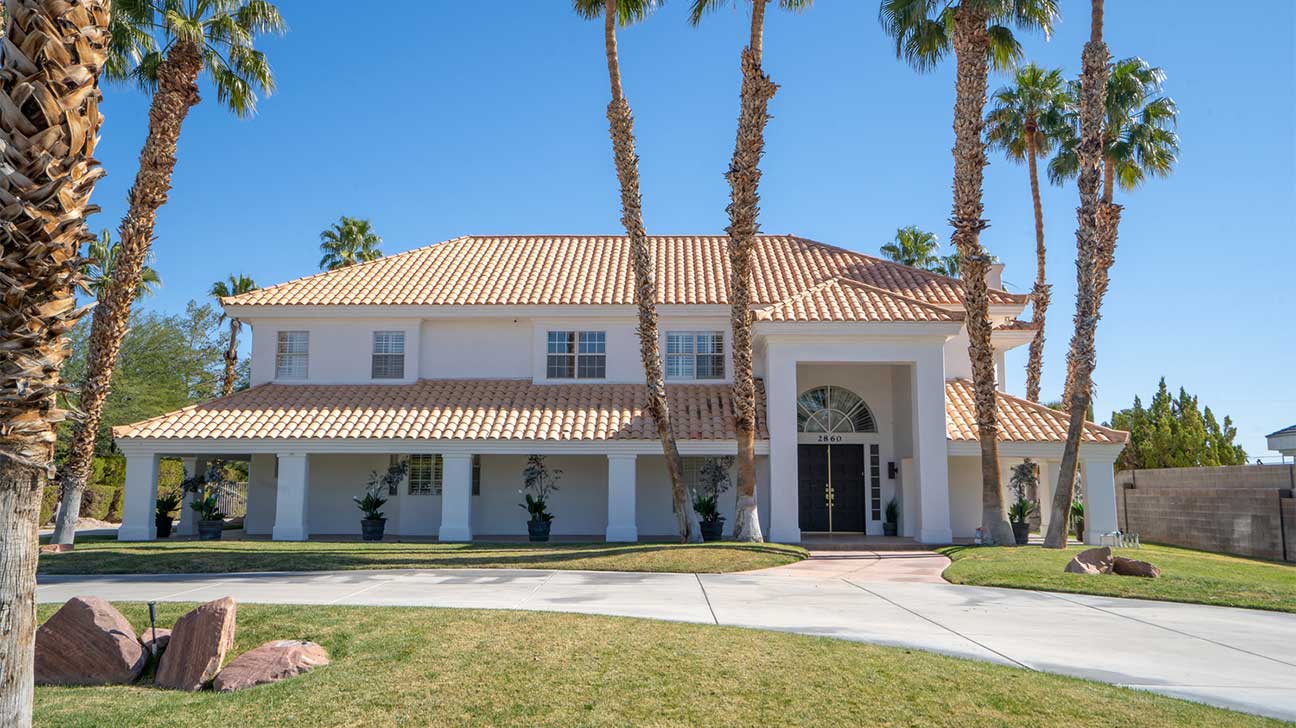 The Nestled, A Desert Recovery Oasis, offers residential treatment that includes programs for dual diagnosis as well as substance abuse.
This recovery center is:
Joint Commission-accredited
LegitScript-certified
approved by the Better Business Bureau
In addition to mental health and substance use disorder care, the rehab center also offers drug and alcohol detox.
Location and contact information:
2860 S. Bronco St.
Las Vegas, NV 89146
(702) 299-6406
8. Vance Johnson Recovery Center, Las Vegas, Nevada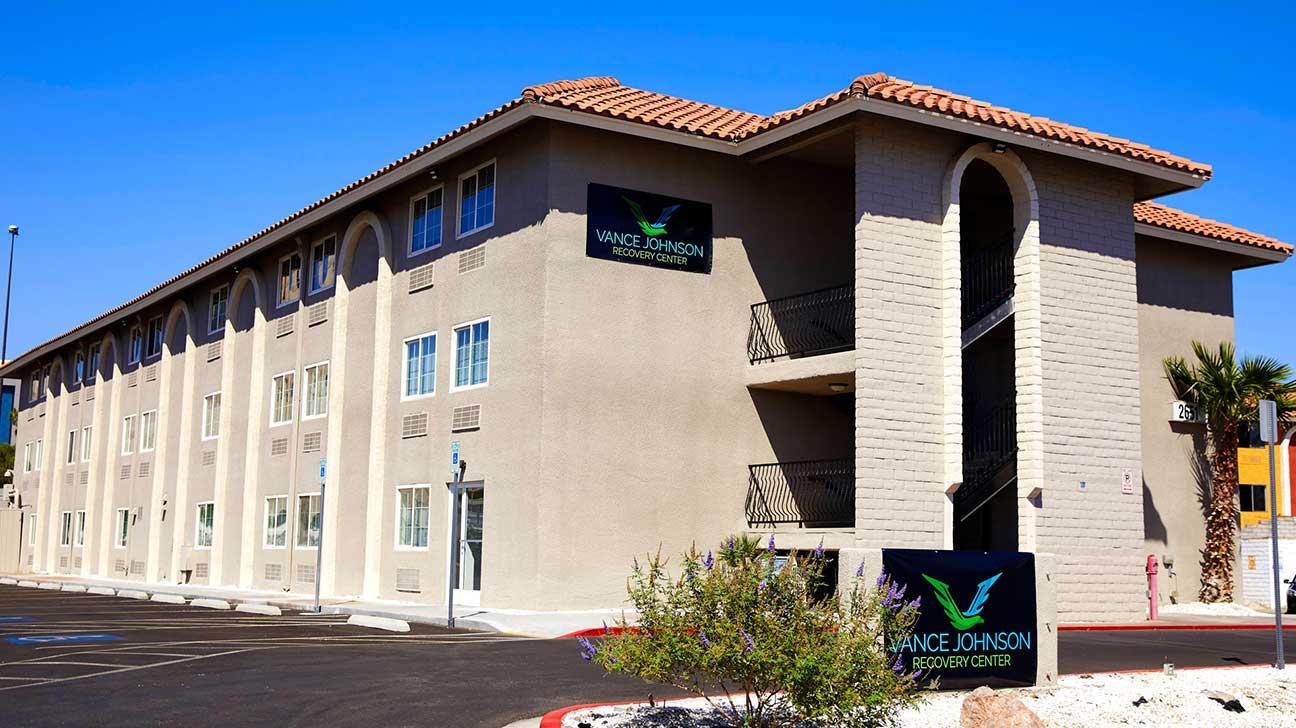 This inpatient drug rehab center provides drug and alcohol treatment for adults.
It offers specialized addiction treatment programs geared toward treating cocaine, meth, prescription drug abuse, and more.
Inpatient treatment programs include:
individual and group therapy
trauma-informed care
behavioral therapy
chronic pain treatment
alternative therapies, like yoga
The drug and alcohol addiction center is backed by:
Joint Commission accreditation
LegitScript certification
a 4.4-star rating on Google
Location and contact information:
2651 Westwood Dr.
Las Vegas, NV 89109
(888) 82-VANCE
9. Vogue Recovery Center, Las Vegas, Nevada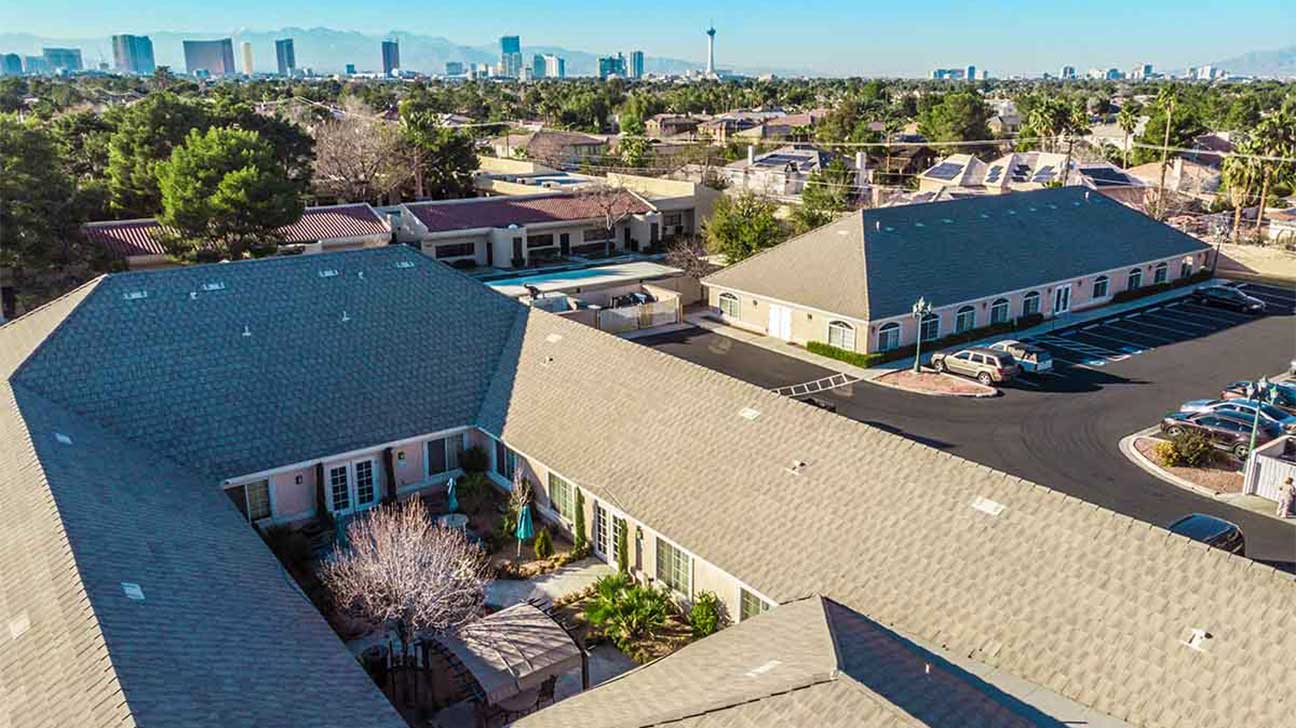 This luxury rehab center offers the following inpatient programs: alcohol and drug rehab and detoxification.
They also have MAT programs for those with an opioid addiction.
Treatment programs here are:
backed by Joint Commission accreditation
certified by LegitScript
approved through the BBB
rated 4.3 stars on Google
Location and contact information:
6655 W Sahara Ave.
Suite D208
Las Vegas, NV 89146
(866) 458-5010
10. WestCare Nevada — Women And Children's Campus, Las Vegas, Nevada
WestCare has several addiction treatment locations. This rehab center treats women with substance abuse issues, including pregnant women, and their children.
They also help addicted patients detox from drugs and alcohol in a safe environment and offer addiction treatment to veterans.
The drug and alcohol treatment facility is CARF-accredited and rated 4.7 stars on Google.
Location and contact information:
5659 W Duncan Dr.
Las Vegas, NV 89130
(702) 385-2020
Selecting The Ideal Nevada Drug Rehab Center
Reviewing treatment facilities can feel overwhelming with so many levels of care and treatment options available.
As you sift through your programs, try to find a rehab facility that will address all aspects of your health and wellness, and one that will work with your family to support recovery.
Factors to consider when choosing rehab facilities include:
whether the rehab facility is licensed and accredited
if it offers a continuum of care to help you in long-term recovery
if the treatment center offers medical detox and inpatient treatment
whether the rehab center will accept your health insurance or offer payment assistance
the therapy and program options, and if they meet your individual needs
Nevada Drug Rehab FAQs
Find answers to some of the most frequently asked questions regarding drug rehab in Nevada here.
❓ How Much Does Inpatient Treatment In Nevada Cost?
✔️ Treatment costs for inpatient rehab programs can vary greatly from one program to the next.
Some factors that may affect your out-of-pocket cost include your insurance coverage, whether the rehab center is private or state-funded, and your length of treatment.
❓ Are There Free Rehab Centers In Nevada?
✔️ Yes, some drug and alcohol rehab centers in Nevada are free of charge. These rehab facilities are typically funded in full or in part by state and federal grants.
Because of this, you may expect longer waitlists to get a treatment bed.
View our list of free rehab centers in Nevada
❓ Do Any Nevada Rehab Centers Accept Medicaid?
✔️ There are a number of substance abuse treatment centers in Nevada that accept Medicaid and Medicare.
View the top 4 Nevada Medicaid rehab centers here
❓ How Long Will An Inpatient Rehab Program In Nevada Last?
✔️ The amount of time you will spend in drug or alcohol treatment depends on your individual needs in your recovery journey.
If you need a long-term recovery treatment plan, you may spend three to six months or up to one year in the program. Short-term drug rehab typically lasts two weeks up to 30 days.
❓ Can You Find Outpatient Treatment For Substance Abuse In Nevada?
✔️ Nevada is home to both inpatient and outpatient rehab centers offering a variety of treatment programs at different levels of intensity.
Find outpatient Nevada rehab centers here
Finding Alcohol And Drug Treatment In Nevada
Though most of the best drug rehab centers are located in or near Las Vegas, you don't have to stick to these particular facilities for addiction treatment.
It might even be best to travel to a facility that's not close to where you live.
This way, you are removed from the triggers that make your struggles with substance abuse more difficult to overcome.
For more information on addiction treatment for yourself or a loved one, speak to one of our treatment specialists through our helpline today.
Select a city below to find a Nevada rehab center near you:
For more treatment options nearby, select a state below:
Updated on June 22, 2021
This page does not provide medical advice.
See more
Article resources
Addiction Resource aims to provide only the most current, accurate information in regards to addiction and addiction treatment, which means we only reference the most credible sources available.
These include peer-reviewed journals, government entities and academic institutions, and leaders in addiction healthcare and advocacy. Learn more about how we safeguard our content by viewing our editorial policy.