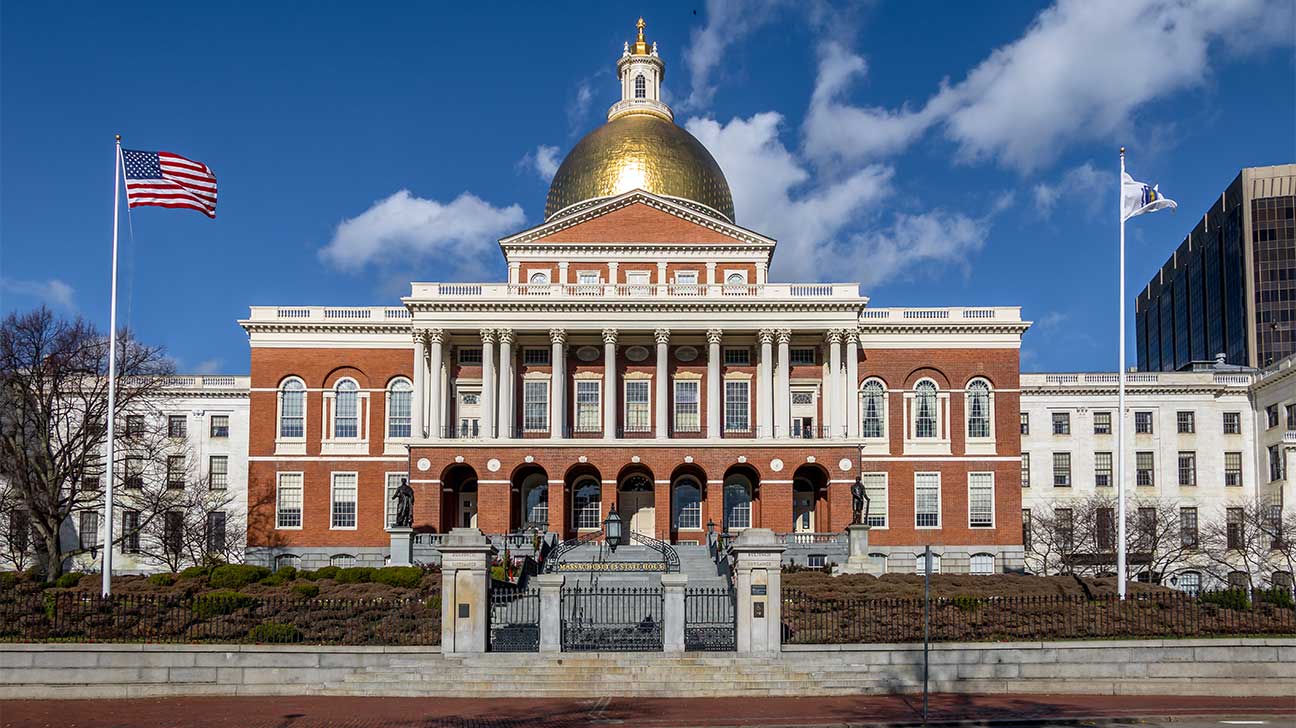 Inpatient programs in the state of Massachusetts remove people with addiction from the people or environments that trigger substance abuse.
Many of these treatment facilities offer a holistic healing approach to find the root of addiction.
Treatment centers also work to prevent relapse by offering support services after treatment has ended.
Top Massachusetts Rehab Centers
These Massachusetts drug rehab programs were selected based on their quality of care, level of accreditation, and other important selection criteria.
1. AdCare Hospital, Worcester, Massachusetts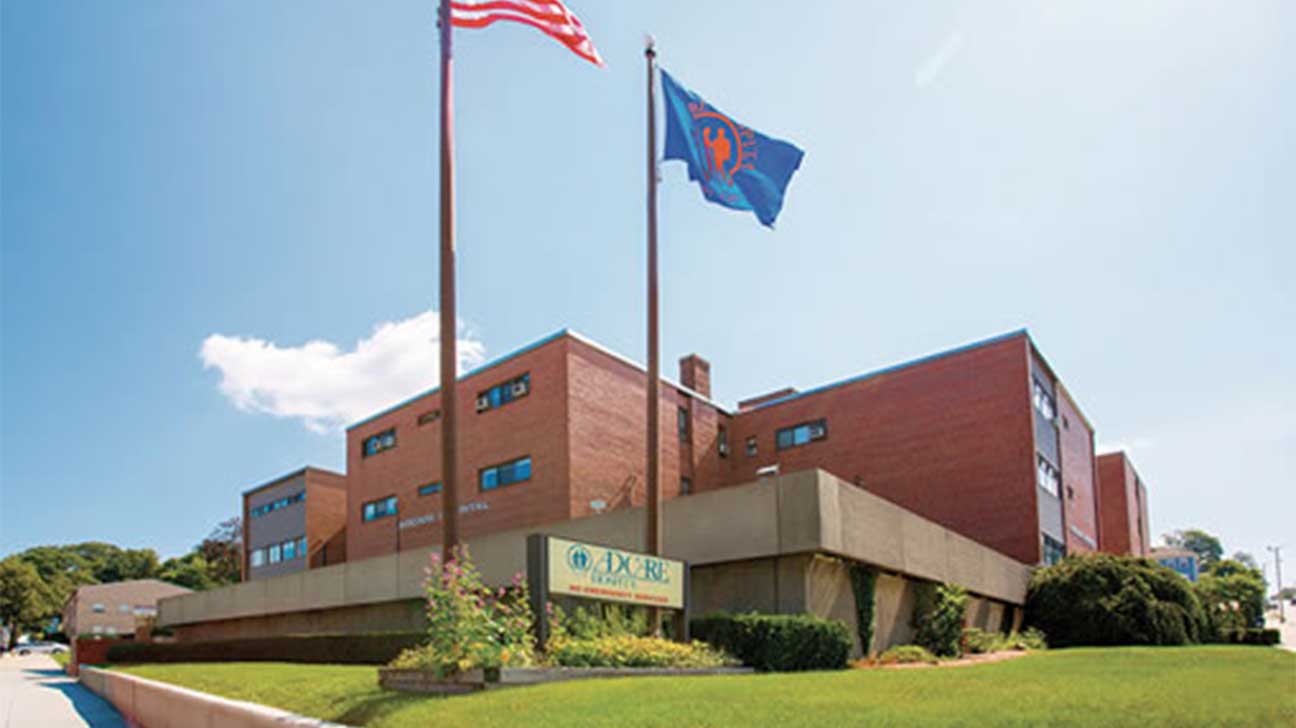 AdCare Hospital is an affiliate of AdCare Treatment Centers, a network of substance abuse treatment centers serving the United States. It holds Joint Commission accreditation.
This hospital inpatient rehab program in Worcester, MA offers:
inpatient detox
an intensive addiction treatment schedule
co-occurring disorder treatment
residential treatment services
group therapy
family involvement
Location and contact information:
107 Lincoln St.
Worcester, MA 01605
(866) 472-2598
Find a Massachusetts treatment program today.
Call to be connected with a treatment specialist. 100% Free and Confidential.
(844) 616-3400
2. Bedrock Recovery, Canton, Massachusetts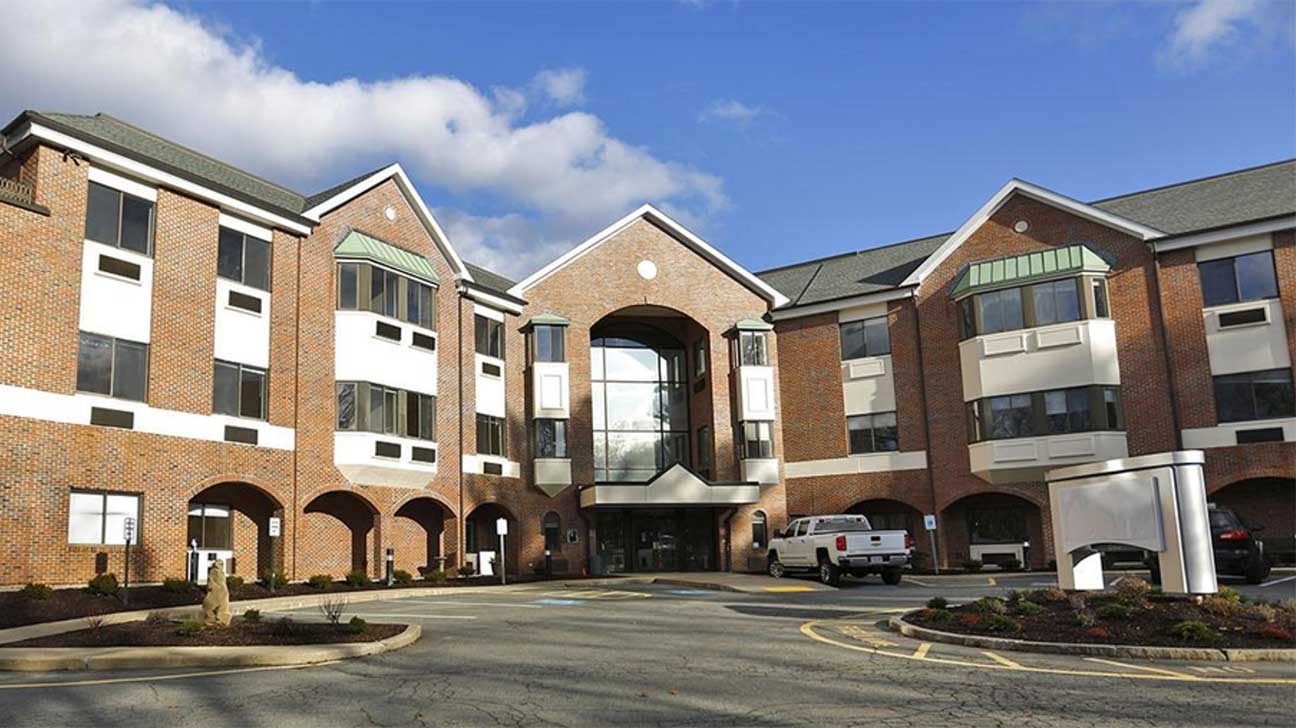 This alcohol and drug rehab center in Canton, MA has received dual accreditation from the Joint Commission and the Commission on Accreditation of Rehabilitation Facilities (CARF).
It offers inpatient treatment programs for substance abuse, as well as:
drug and alcohol detox services
medication-assisted treatment
dual diagnosis treatment for mental health issues
12-step programs
Location and contact information:
1 Meadowbrook Way
Canton, MA 02021
(855) 602-7555
3. Gosnold at Cataumet, Cataumet, Massachusetts
This network of addiction treatment centers is accredited by the Joint Commission, certified by Legit Script, and holds a 4.5-star rating on Google.
It was recognized by the following organizations for its excellence in preventing and controlling the spread of COVID-19:
UMass Medical School
The Massachusetts Department of Public Health
Bureau of Substance Addiction Services
In addition to inpatient drug rehab, Gosnold rehab centers provide a range of treatment options for people with an alcohol or drug addiction.
Location and contact information:
1140 Route 28A
Cataumet, MA 02534
(800) 444-1554
4. New England Recovery Center, Westborough, Massachusetts
New England Recovery Center is a Westborough, Massachusetts rehab center offering inpatient treatment and a range of other rehab programs.
Additional treatment services include:
medical detox
outpatient treatment
aftercare treatment options
alumni support groups
This alcohol and drug rehab center features a number of marks of quality including:
LegitScript certification
named to the Cigna Centers of Excellence list in 2021
Treatments, amenities, and rehab services offered here include:
individual and group therapy
motivational interviewing
12-step support groups
family programs
mindfulness
counseling
case management
Location and contact information:
153 Oak St.
Westborough, MA 01581
(877) 697-3422
5. Phoenix House Dorchester, Dorchester, Massachusetts
The Phoenix House Dorchester is a Massachusetts drug rehab center that helps parenting women with a drug and alcohol addiction.
This long-term, inpatient treatment facility provides a safe, comfortable environment for mothers and their children.
Here, women receive gender-specific treatment for alcohol or drug abuse that includes:
treatment for co-occurring mental health needs
referrals to social services
transitional services
coping support services
All Phoenix House programs are CARF-accredited and accept a wide range of health insurance policies.
Location and contact information:
90 Cushing Ave
Dorchester, MA 02125
(888) 671-9392
6. Recovery Centers of America at Westminster, Westminster, Massachusetts
The Recovery Centers of America at Westminster work to provide each person with a customized treatment plan to fight drug and alcohol addiction.
Clients can find different treatment options at this rehab facility, including:
a 12-step program
family therapy
inpatient program
alumni program to help prevent relapse after treatment
This rehabilitation facility is also:
accredited by the Joint Commission
LegitScript-certified
a member of the National Association of Addiction Treatment Providers (NAATP)
Location and contact information:
9 Village Inn Rd
Westminster, MA 01473
(978) 571-6050
7. Serenity at Summit, Haverhill, Massachusetts
Serenity at Summit offers a holistic and medically supervised detoxification program as the first step in recovery from alcohol and drug abuse.
Once clients complete detox, they can safely transition into an inpatient or outpatient program.
Serenity at Summit also has trained staff to recognize, diagnose, and treat a variety of co-occurring disorders such as anxiety and depression.
This recovery center in Haverhill, MA is accredited by the Joint Commission and boasts testimonials from people in long-term recovery, including a 4.4-star Google rating.
Location and contact information:
61 Brown St
Haverhill, MA 01830
(978) 312-9830
8. Spring Hill Recovery Center, Ashby, Massachusetts
Spring Hill Recovery Center is a drug and alcohol treatment facility facility in Ashby, Massachusetts.
Spring Hill offers an inpatient rehab program that uses a variety of activities to help people learn to manage an addiction.
This treatment facility helps clients find the root of substance abuse through one-on-one counseling, group therapy, and family therapy.
The addiction treatment center is accredited by the Joint Commission, a NAATP member, and rated 4.5-stars on Google by more than 100 reviewers.
Location and contact information:
250 Spring Hill Rd
Ashby, MA 01431
(888) 483-9514
9. Teen Challenge Boston, Boston, Massachusetts
The Teen Challenge Boston rehabilitation center takes a faith-based approach to treating substance use.
This Boston, MA treatment facility opened in 1964 and has grown to encompass seven states in the New England area.
With over 400 beds, men and women here can:
learn how to manage addictions in an inpatient program
access an extensive alumni network after treatment to prevent relapse
find religious and faith-based treatment options
Teen Challenge and Adult Challenge treatment centers complete their own accreditation process, with rigorous requirements for standards of care.
Location and contact information:
16 Bloomfield St
Boston, MA 02124
(617) 318-1380
10. Washburn House, Worcester, Massachusetts
At this drug and alcohol rehab center, clients can find substance abuse treatment options that are LegitScript-certified.
Treatment programs include:
inpatient drug rehab
partial hospitalization programs
intensive outpatient programs
medical detox for alcohol addiction, heroin, marijuana, and other drugs
Washburn House has a 4.3-star rating on Google and a number of testimonials from people who have entered addiction recovery after completing their program.
Location and contact information:
1183 Main St.
Worcester, MA 01603
(855) 280-9442
Choosing The Best Massachusetts Rehab Center For You
In addition to the selection criteria, which tell you how trustworthy a treatment center may be, there are other factors to consider when choosing a drug rehab center.
These may vary by the individual, but some factors include:
cost of the treatment program
levels of care offered
variety of treatment methods
financial assistance available
which types of insurance the rehab center accepts
intensity of the rehab program
whether the rehab program is closed due to COVID-19 restrictions
if the facility connects you with aftercare options, such as sober living
Massachusetts Rehab Centers FAQs
Deciding which treatment center fits your individual needs and circumstances can seem like a daunting task.
While each person's situation is unique, many people going through the process of choosing drug and alcohol rehab centers share similar concerns.
Find the answers to some of the most frequently asked questions below.
Find A Massachusetts Rehab Center In A City Near You
If you or a family member are struggling with the weight of addiction, let us help you break free of that burden.
Check out the list of cities below to find treatment near you or contact our helpline today to learn more about addiction treatment options, for help with verifying your insurance, and more.
Click on your city to find a rehab center near you:
Select a state below to find additional New England rehab centers near you:
Updated on January 13, 2022
This page does not provide medical advice.
See more