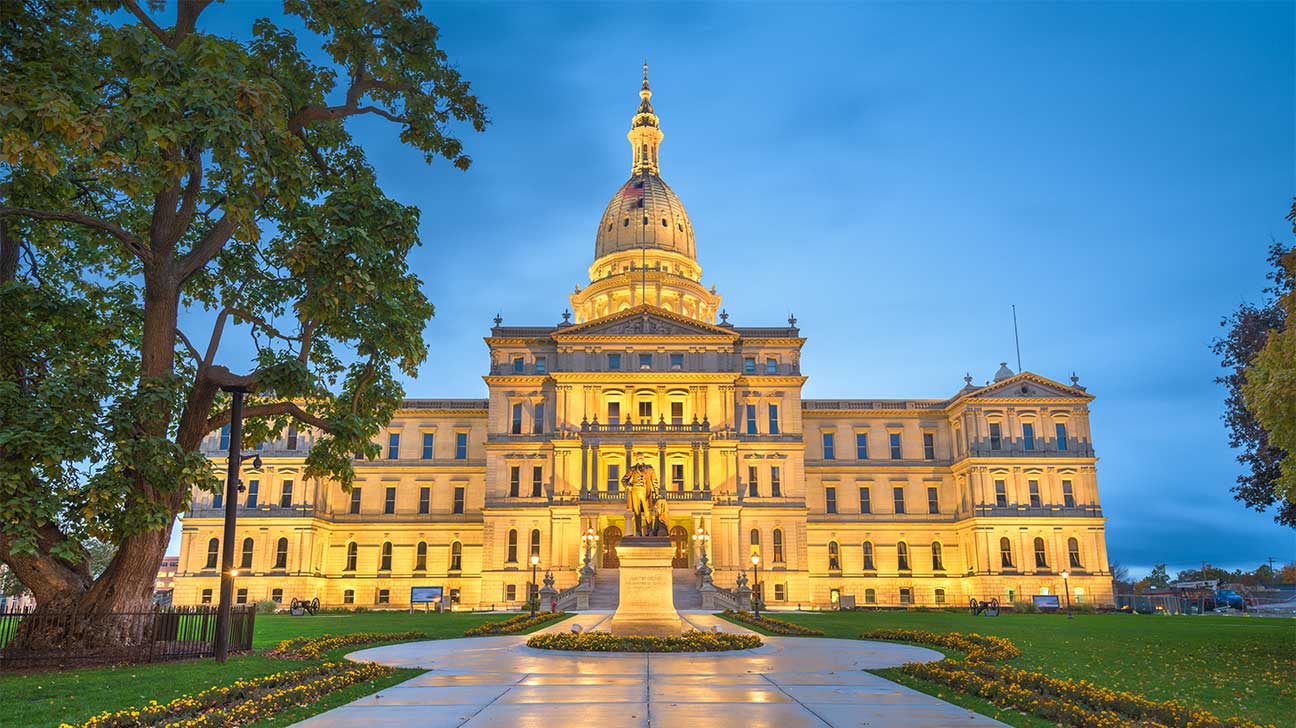 Michigan Inpatient Drug And Alcohol Rehab Centers
AddictionResource.net has compiled a list of the top 10 drug and alcohol treatment centers in the state of Michigan after thoroughly reviewing ratings on Google, Facebook, and other websites. The following list of top treatment centers will be revised on a semi-annual basis.
AddicitonResource.net is not affiliated with the following facilities. If you wish to contact anyone on the list, please visit their respective websites.
This list has been ordered alphabetically.
1. Addiction Treatment Services, Traverse City, MI
Addiction Treatment Services in Traverse City serves the northern Michigan area and others, offering detox services, separate, residential services for men and women, and a community outreach center.
Location and contact information:
Addiction Treatment Services
747 E Eighth St
Traverse City, MI 49686
(231) 346-5202
2. Bear River Health, Walloon Lake, MI
Bear River Health at Walloon Lake provides addiction treatment combined with nature-based activities, like camping and hiking. Located south of Petoskey in Charlevoix County and just two hours from Traverse City, Bear River Health services recovering individuals in northern Michigan and other areas.
The facility's campus is on four acres, with access to trails, woods, and more. It provides separate residential areas for men and women and allows access to recreational activities like yoga and fitness, as well as to effective treatment methods and detox programs.
Location and contact information:
Bear River Health
2594 Springvale Rd
Boyne Falls, MI 49713
(231) 535-2822
3. Best Drug Rehabilitation, Manistee, MI
Best Drug Rehabilitation center provides affordable addiction treatment services, including detox programs, counseling, continued education, and aftercare support. Here, the importance of long-term sobriety and access to relapse prevention services is highly valued. The facility is situated in Manistee, which is the county seat of Manistee county in northwestern Michigan.
The facilities provides access therapy, counseling, personal assessments, and other addiction services, such as outpatient services and intensive outpatient programs.
Location and contact information:
Best Drug Rehabilitation
300 Care Center Dr
Manistee, MI 49660
(877) 535-4635
4. Brighton Center for Recovery, Brighton, MI
As the first-established treatment center in Michigan, Brighton Center for Recovery has been serving people of the metro Detroit, Brighton, Howell, South Lyon, and other areas for over 60 years. This facility offers a variety of programs according to patient need, including inpatient and outpatient programs, access to prevention techniques, and lifelong recovery support.
Individuals can receive medical care and participate in detox programs as needed. The facility provides access to educational programs for family and friends in order to support long-term sobriety for recovering individuals.
Location and contact information:
Brighton Center for Recovery
12851 Grand River Ave
Brighton, MI 48116
(810) 227-1211
5. Dawn Farm, Ann Arbor, MI
Dawn Farm residential treatment centers have two locations: one is situated on a 64-acre working farm and the other in downtown Ann Arbor. On the farm, participants can engage in work therapy, rural living, and enjoy an organic garden. Both locations offer a holistic healing approach to treat the differing aspects of health affected by addiction.
Programs at Dawn Farm are individualized, and may include art therapy, education, recreation, and group and individual therapy. This facility places a strong emphasis on the importance of support in healing from addiction, working to help recovering individuals integrate into their home communities after treatment.
Location and contact information:
Dawn Farm
502 W Huron St
Ann Arbor, MI 48104
(734) 669-8265
6. A Forever Recovery, Battle Creek, MI
A Forever Recovery addiction treatment center offers a tranquil environment for recovering individuals. The center is located on 14 acres with a 60,000-sq.ft. facility. Programs are individualized, but include detox components when needed, behavioral modification therapy, counseling, and access to aftercare support. Located in lower Michigan, A Forever Recovery services individuals in Battle Creek, Kalamazoo, Calhoun County, and other areas.
Location and contact information:
A Forever Recovery
216 St Marys Lake Rd
Battle Creek, MI 49017
(877) 757-0748
7. Sacred Heart Rehabilitation Center, Richmond, MI
Sacred Heart provides addiction treatment in a residential setting, as well as specialized women's treatment, outpatient services, medical detoxification services, and access to free care for HIV/AIDS.
Sacred Heart Rehabilitation Center is located in Richmond, but offers a variety of addiction and health services through its other locations in Bay City, Flint, Saginaw, Port Huron, New Haven, and Madison Heights.
Location and contact information:
Sacred Heart Rehabilitation Center
400 Stoddard Rd
Richmond, MI 48062
(810) 392-2167
8. Sanford House, Grand Rapids, MI
Sanford House treatment centers are located in two separate houses in Grand Rapids: one for men and one for women. Individuals in the Grand Rapids metro area, Grand Rapids, west michigan, and other areas can seek treatment here. The founders of Sanford House recognize the unique needs of men and women in treatment and devised treatment programs based on these needs.
Some of the services Sanford House offers include relationships in recovery therapy, art and yoga, recreation, fitness and wellness education, exploring loss and grief therapy, stress reduction group therapy, and overdose and relapse prevention.
Location and contact information:
Women's House:
540 Cherry St SE
Grand Rapids, MI 49503
(616) 288-6970
Men's House:
221 John St NE
Grand Rapids, MI 49503
(616) 552-1641
9. Skywood Recovery, Augusta, MI
Skywood Recovery believes in the power of nature to help people heal from addiction and mental health issues. The Skywood Recovery facility is located in Augusta, not far from Battle Creek, Kalamazoo, and Galesburg.
This rehab center provides treatment programs which incorporate evidence-based treatment methods, like counseling and group therapy, as well as experiential therapy, wilderness therapy, and recreation.
Location and contact information:
Skywood Recovery
10499 48th St
Augusta, MI 49012
(855) 339-9838
10. West Brook Recovery Center, Grand Rapids, MI
The West Brook Recovery Center provides a variety of addiction and mental health services, including outpatient and residential treatment. The facility also provides a unique Health Professional Recovery Program for addicted health professionals and its Lawyers and Judges Assistance Program, which provides consultations for members of the State Bar and its employees who struggle with addiction and related issues.
West Brook Recovery Center is located in Grand Rapids, or western Michigan, also near Muskegon and Holland, and services addicted individuals in those areas and others.
Location and contact information:
West Brook Recovery Center
3210 Eagle Run Dr NE
Suite #200
Grand Rapids, MI 49525
(616) 957-1200
This page does not provide medical advice.
See more