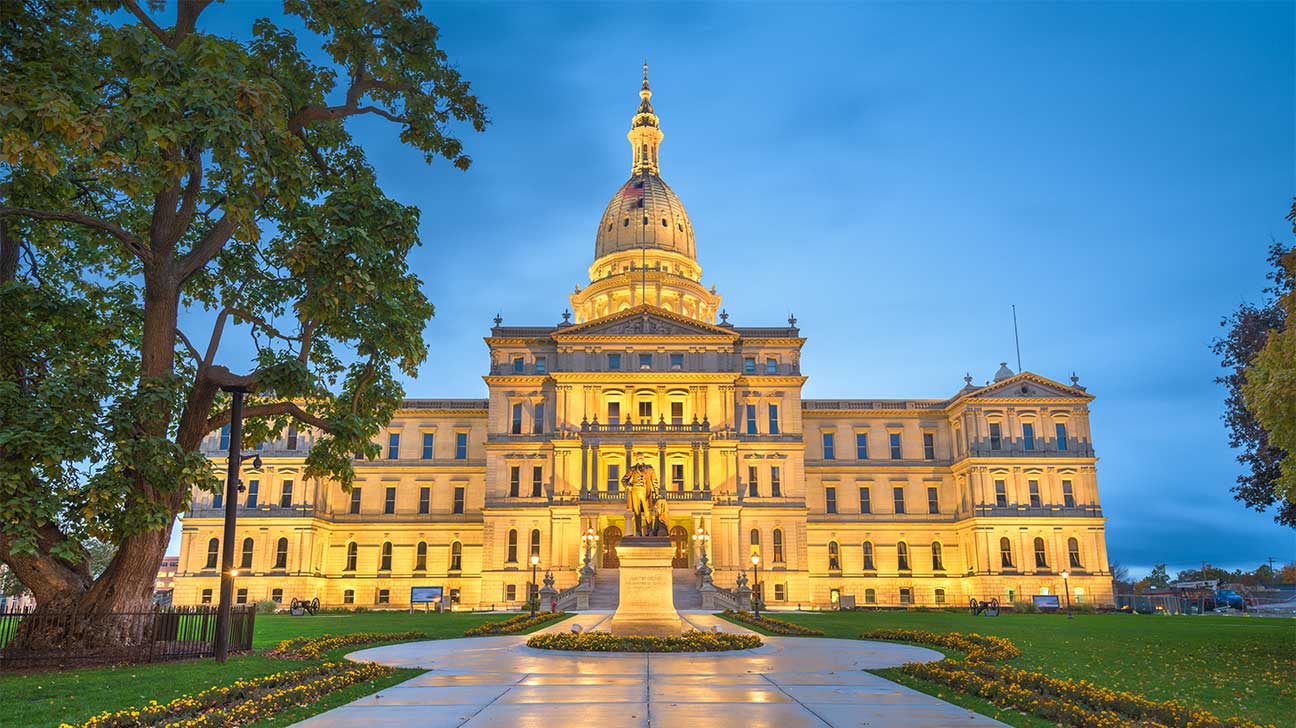 AddictionResource.net has compiled a list of the nine best drug and alcohol inpatient treatment centers in the state of Michigan.
Michigan drug and alcohol addiction treatment programs can help individuals with addictions to many different substances, including:
opioids
methamphetamine
alcohol
After thoroughly reviewing ratings on Google, Facebook, and other selection criteria, the following addiction treatment centers were chosen.
Top Michigan Rehab Centers
1. Addiction Treatment Services, Traverse City, MI
Addiction Treatment Services in Traverse City serves the northern Michigan area and others.
This rehab center offers treatment programs such as:
gender-separate addiction treatment programs
residential/inpatient rehab services
community outreach center
Location and contact information:
747 E Eighth St.
Traverse City, MI 49686
(231) 346-5202
Find the right Michigan treatment program today.
Call to be connected with a treatment specialist. 100% Free and Confidential.
(844) 616-3400
2. Ascension Brighton Center for Recovery, Brighton, MI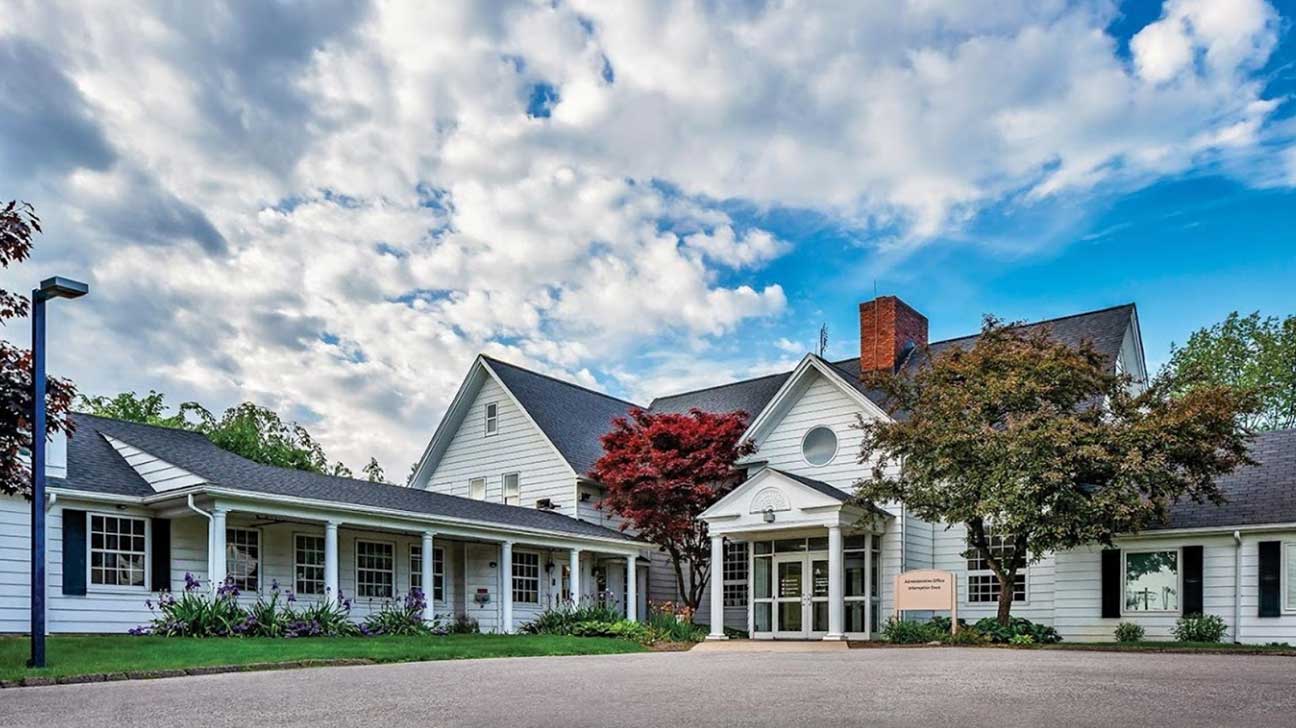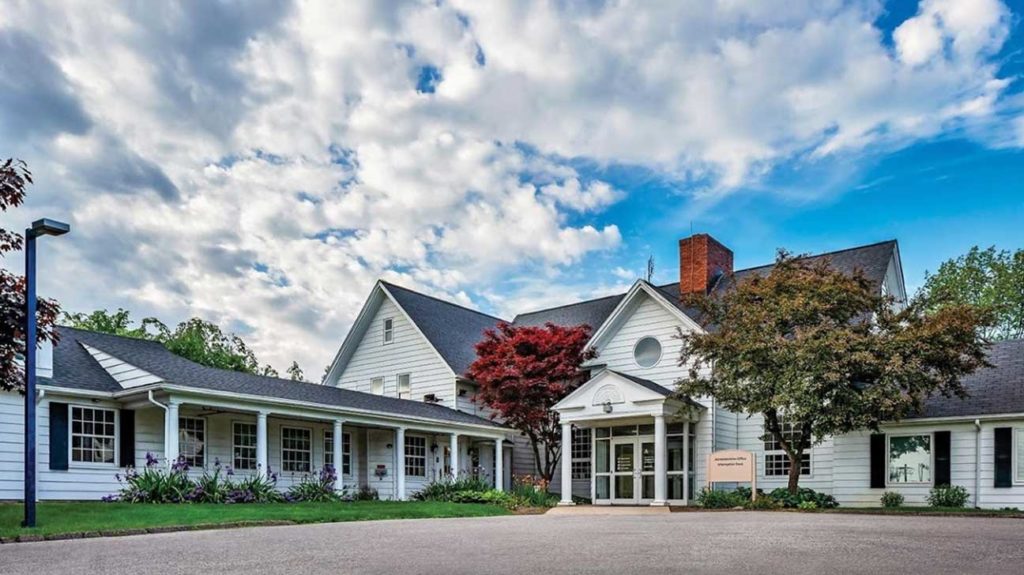 As the first-established drug rehab center in Michigan, Brighton Center for Recovery has served people of Detroit, Brighton, Howell, South Lyon, and other areas for over 60 years.
This addiction treatment center offers a variety of programs according to patient need, including:
inpatient rehab
outpatient programs
intensive outpatient treatment
access to prevention techniques
lifelong recovery support
Patients can receive medical care and participate in detox programs as needed.
The residential rehab center provides access to educational programs for family and friends to support long-term sobriety for those in recovery.
Location and contact information:
12851 Grand River Ave.
Brighton, MI 48116
(810) 227-1211
3. Bear River Health, Walloon Lake, MI
Bear River Health at Walloon Lake provides addiction treatment combined with nature-based activities, like camping and hiking.
Located south of Petoskey in Charlevoix County and two hours from Traverse City, Bear River Health services recovering individuals in northern Michigan and other areas.
The drug and alcohol treatment facility's campus is on four acres, with access to trails, woods, and more.
It provides gender-separate residential rehab programs for men and women and allows access to recreational activities like yoga and fitness.
Location and contact information:
2594 Springvale Rd.
Boyne Falls, MI 49713
(231) 535-2822
4. Dawn Farm, Ann Arbor, MI
Dawn Farm residential treatment centers have two locations: one is situated on a 64-acre working farm, and the other in downtown Ann Arbor.
On the farm, participants can engage in alcohol and drug addiction treatments, such as:
work therapy
rural living
organic garden tending
Both locations offer a holistic healing approach to treat the different aspects of health affected by addiction.
Dawn Farm's substance abuse recovery programs are individualized and may include:
art therapy
education
recreation
group and individual therapy
This drug rehab center places a strong emphasis on the importance of community support in healing from addiction.
Location and contact information:
502 W Huron St.
Ann Arbor, MI 48104
(734) 669-8265
5. Great Lakes Rehabilitation, Manistee, MI
Great Lakes Rehabilitation offers a full spectrum of drug rehab programs for those seeking long-term recovery.
Long-term residential rehab programs are available here and provide many treatment methods and services.
Drug and alcohol abuse treatment programs offered at this recovery center include:
substance abuse assessments
24-hour medical detoxification care
medical detox, when needed
counseling
group meetings
integrated treatment planning
aftercare planning
crisis stabilization
Recognizing the importance of continuing care in recovery, Great Lakes Rehabilitation provides access to some therapy and other services as aftercare.
Those who have completed their inpatient rehab program can participate in:
cognitive behavioral therapy
life skills therapy
music therapy
art therapy
exercise and fitness
anger management
coping techniques
Location and contact information:
300 Care Center Dr.
Manistee, MI 49660
(877) 769-6340
6. Hope Network Center For Recovery, Petoskey And Traverse City, MI
The Hope Network Recovery Center provides various addiction and mental health services, including outpatient treatment and residential/inpatient rehab programs.
Drug and alcohol detox and medication-assisted treatment are available as well, and all treatment plans are individualized based on a clinical assessment.
Treatment length varies by your needs, and telehealth is also available for those who cannot come to the treatment centers.
Location and contact information:
Hope Network: Center for Recovery: Traverse City
216 Munson Ave.
Traverse City, MI 49686
616-279-3725
Hope Network: Center for Recovery: Petoskey
616 Petoskey St.
Petoskey, MI 49770
616-279-3725
7. Sacred Heart Rehabilitation Center, Richmond, MI
Sacred Heart provides substance abuse and addiction treatment through an inpatient rehab program.
Sacred Heart also offers the follow services:
outpatient program services
medical detoxification services
free care for HIV/AIDS
Sacred Heart Rehabilitation Center is located in Richmond but offers a variety of addiction and health services through its other Michigan locations:
Bay City
Flint
Saginaw
Port Huron
New Haven
Madison Heights
Location and contact information:
400 Stoddard Rd.
Richmond, MI 48062
(810) 392-2167
8. Sanford House, Grand Rapids, MI
Sanford House is a drug and alcohol rehab center with two Grand Rapids locations: one for men and one for women.
The founders of Sanford House recognize the unique needs of men and women in treatment and devised inpatient rehab programs based on these needs.
Some of the substance abuse treatment services Sanford House offers include:
relationships in recovery therapy
art and yoga
recreation
fitness and wellness education
exploring loss and grief therapy
stress reduction group therapy
overdose and relapse prevention
Location and contact information:
Women's House:
540 Cherry St. SE
Grand Rapids, MI 49503
(616) 288-6970
Men's House:
221 John St. NE
Grand Rapids, MI 49503
(616) 552-1641
9. Skywood Recovery, Augusta, MI
Skywood Recovery believes in the power of nature to help people heal from substance use disorders, addiction, and mental health issues.
The Skywood Recovery addiction treatment facility is located in Augusta, not far from Battle Creek, Kalamazoo, and Galesburg, Michigan.
This inpatient rehab center provides Joint Commission-accredited alcohol and drug addiction treatment programs that incorporate evidence-based treatment methods, such as:
counseling and group therapy
experiential therapy
wilderness therapy
outdoor recreation
Location and contact information:
10499 48th St.
Augusta, MI 49012
(855) 339-9838
Choosing The Ideal Addiction Treatment Program In Michigan
As you consider your treatment options, it can be challenging to determine which rehab facility will best meet your needs.
During your facility evaluation process, you may want to consider a treatment center that offers:
individualized treatment plans: Individualized treatment plans provide the best chance at long-term recovery as they cater to your unique needs and goals.
licensed counselors: The Michigan Certification Board for Addiction Professionals issues licensing to counselors with extensive education, experience, and skill.
a complete continuum of care: Facilities that offer a full continuum of care allow you to work with the same treatment providers throughout different levels of care.
evidence-based treatments: Evidence-based treatment, such as cognitive behavioral therapy, has documented evidence supporting addiction treatment efficacy.
treatment for co-occurring disorders: People with a substance use disorder and a co-occurring mental health disorder can benefit from dual-diagnosis care.
As you work to find a suitable rehab facility for your needs, it's also important to consider program affordability, health insurance coverage, and personal treatment goals.
Michigan Addiction Treatment FAQs
Help is available for learning how to choose the best addiction treatment center for yourself or a loved one.
Read through the frequently asked questions below to learn more.
❓ Are Michigan Rehab Centers Open During Covid-19?
✔️ Addiction treatment programs are considered essential services, and most Michigan rehab centers are open.
New COVID-19 procedures applied to addiction treatment centers include:
new daily sterilization processes
COVID-19 screenings before admission
limiting outside visitors to the facility
face coverings
daily temperature checks of the staff as they arrive for work
❓ Are There Outpatient Drug Rehab Programs In Michigan?
✔️ Michigan drug and alcohol treatment centers offer both inpatient and outpatient programs. Many of the rehab centers on the above list provide outpatient treatment.
For a more detailed list, visit our page on the best outpatient rehab centers in Michigan.
❓ How Much Does It Cost To Go To A Michigan Rehab Center?
✔️ The actual cost of drug and alcohol addiction treatment depends on a variety of factors.
These factors may include:
health insurance coverage
type of treatment facility (private, state-funded, etc.)
level of care needed (i.e., medical detoxification typically costs more)
A highly accredited private facility may cost anywhere from $500-$1,500/day for inpatient/residential treatment without any insurance coverage.
See our page Top 5 Rehab Centers That Accept Michigan Medicaid (Medical Assistance) for more information.
❓ Are There Free Rehab Centers In Michigan?
✔️ There are free rehab centers in Michigan for those who do not have insurance.
One thing to note about the free or low-cost Michigan rehab centers is they have extensive waiting lists, and you will likely have to wait to enroll in treatment.
❓ How Long Does A Typical Michigan Inpatient Rehab Program Last?
✔️ Most residential treatment programs in Michigan last 28-32 days.
However, some factors can make your treatment program longer or shorter, such as whether you need detoxification, long-term care, and other factors.
❓ Do Michigan Rehab Centers Off Dual Diagnosis Treatment?
✔️ There are several rehab centers in Michigan that specialize in dual diagnosis care.
Find a Michigan dual diagnosis rehab center near you
Finding The Best Drug Rehab Center In Michigan
Alcohol and drug abuse can quickly lead to addiction, health issues, and other related consequences. Get help for you or your loved one and get your life back on track in recovery.
Speak to an addiction treatment specialist today to learn more about inpatient rehab programs in Michigan and the best drug rehab centers that offer addiction treatment near you.
Disclaimer: In most cases, AddictionResource.net only chooses rehab centers that have achieved accreditation through a third party such as the Joint Commission or CARF. However, due to the lack of accredited rehab centers in the state, not all of the above treatment centers meet this qualification.
Find a Michigan rehab center near you:
Find additional addiction treatment services:
Updated on May 4, 2021
This page does not provide medical advice.
See more
Article resources
Addiction Resource aims to provide only the most current, accurate information in regards to addiction and addiction treatment, which means we only reference the most credible sources available.
These include peer-reviewed journals, government entities and academic institutions, and leaders in addiction healthcare and advocacy. Learn more about how we safeguard our content by viewing our editorial policy.