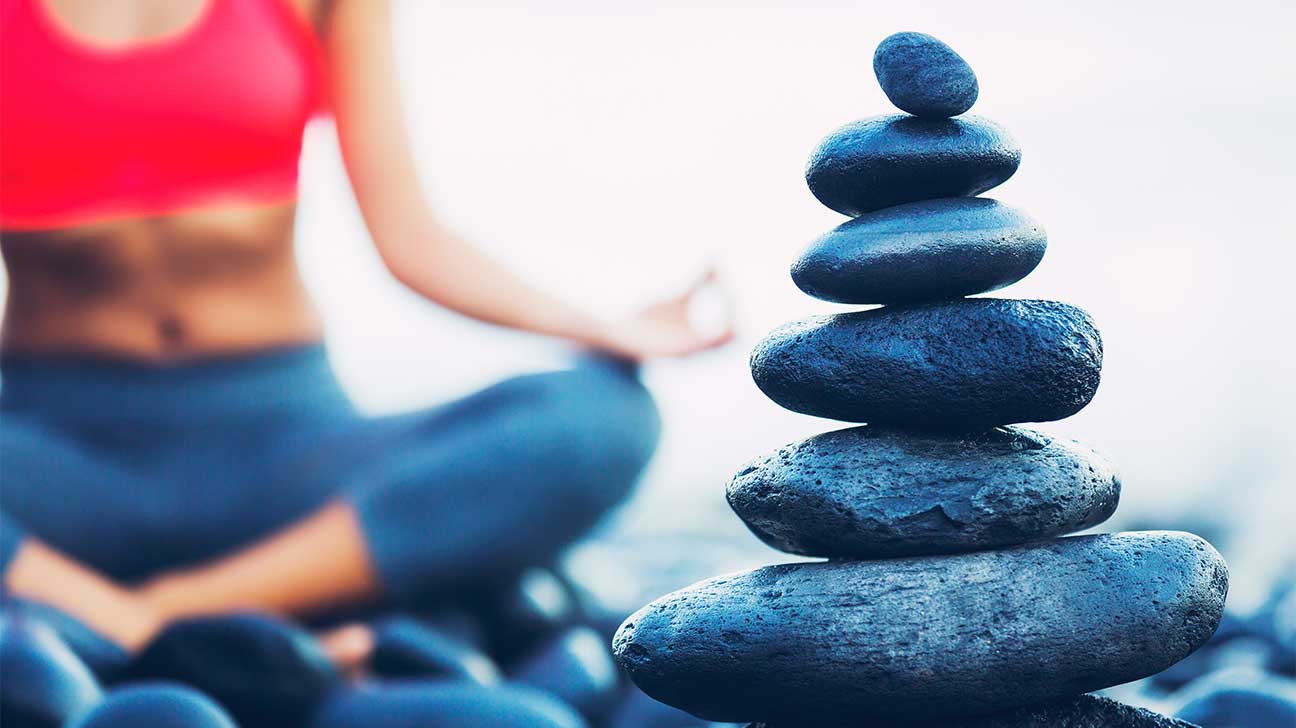 Finding the best rehab center for each individual could mean utilizing the services of holistic alcohol and drug rehab centers.
The staff who run holistic rehabilitation centers believe that to overcome addiction, all aspects of a person's health must be involved, not simply their central nervous system.
Facilities are listed in alphabetical order
1. Beachway Therapy Center, West Palm Beach, Florida
Found near the ocean in sunny West Palm Beach, Florida, this holistic rehab center offers treatment for alcohol and substance abuse in the form of:
neurotherapy
nutrition groups
chiropractic
art therapy
spirituality groups
Religious patients can also benefit from a faith-based treatment approach. Beachway offers art therapy and horseback riding to help patients overcome their addiction.
Nutrition groups help heal the person's body as they go through recovery while therapy helps heal their mind and spirit.
Recovering individuals can avail themselves of the services of medical and clinical directors, therapists, counselors, and nurse practitioners. Treatment here is accredited by the Joint Commission.
Location and contact information:
Beachway Therapy Center
1700 N Dixie Hwy.
West Palm Beach, Florida 33407
(877) 941-0674
Find a holistic treatment program today.
Call to be connected with a treatment specialist. 100% Free and Confidential.
(844) 616-3400
2. Benchmark Recovery Center, Manor, Texas
Found on a pastoral, 70-acre property near Austin, this holistic rehab center focuses on healing for the whole patient. They have a 90-day inpatient rehab program for both men and women, as well as an aftercare program to support their recovery. All rehab programs here are accredited by the Joint Commission.
Their residential treatment program offers group, family, and individual counseling as well as yoga and meditation to heal each individual in mind and spirit as well as body.
Benchmark pays attention to the person's nutritional needs and even offers cooking classes. Other classes teach life skills and offer fun recreational outings. After the primary program, the Benchmark individual can graduate to a transitional/sober living program.
Location and contact information:
Benchmark Recovery Center
11503 Parsons Rd.
Manor, Texas 78653
(866) 905-4550
3. Desert Cove Recovery Center, Scottsdale, Arizona
The Desert Cove Recovery Center is dedicated to treating more than the individual's alcohol or drug addiction and offers Joint Commission-accredited treatment. Because substance abuse often arises from underlying causes, it is important to treat the individual's mind, body, and spirit.
To this end, the staff at Desert Cove draws up individual holistic treatment plans for each patient and utilizes the 12-step program.
This residential rehab center is especially welcoming to individuals who've already been through treatment programs but keep relapsing.
The staff understands that these individuals require something beyond the usual 30-day program. Desert Cove is there to give it to them in the form of relapse prevention, family participation, cognitive and group therapy, and continued education.
Location and contact information:
Desert Cove Recovery Center
6613 N Scottsdale Rd., Suite 200
Scottsdale, Arizona 85250
(844) 235-2768
4. Legacy Freedom Treatment Centers, Charlotte, North Carolina
This rehab center offers their patients a great variety of ways to confront and overcome their addictions. Their holistic treatment for addiction includes outpatient rehab programs where patients meet in groups three times a week and alone with a therapist twice a week.
The drug rehab programs are tailor-made for the client. Legacy does not have an inpatient treatment program for drug and alcohol addiction.
Legacy, which has several rehab centers in North Carolina and Ohio, helps its clients through teaching them ways to build support systems, coping skills, and healthy boundaries.
They help the recovering individual work through their painful emotions of guilt, depression, and anger and teach them how to manage stress.
As the individual heals from their addiction, Legacy also offers:
psychotherapy
sound therapy
yoga
nutritional therapy
acupuncture
Discharge and aftercare services are also available.
Location and contact information:
Legacy Freedom Treatment Centers
4944 Parkway Plaza #200
Charlotte, North Carolina 28217
(704) 323-6676
5. New River Treatment Center, Galax, Virginia
Part of the CRC Health Network, New River Treatment Center treats the whole person and their social and familial network to help them overcome their addiction to drugs and alcohol.
They holistically treat both adolescents and adults and are careful to determine the severity of addiction for each new client. Knowing this helps the staff at New River draw up the right holistic treatment plan.
Some of their clients thrive in an outpatient treatment program, while others need the intensity of long-term, inpatient drug rehab.
In order to support every aspect of the individual's physical, mental, and spiritual health, New River offers:
12-step programs
group, family and individual therapy
art therapy
yoga
meditation
hypnosis
acupuncture
Their CARF-accredited, holistic rehab programs are tailored to support the individual throughout their life and not simply when they've conquered their addiction. They offer medically assisted detox to ease the worst of withdrawal symptoms.
Location and contact information:
New River Treatment Center
140 Larkspur Lane
Galax, Virginia 24333
(276) 236-6341
6. Ocean Breeze Recovery, Boca Raton, Florida
Part of the Caron network and found in beautiful Boca Raton, Florida, this luxury rehab center is CARF-accredited. Here, recovering individuals can find both intensive, holistic rehab programs and the peace and quiet to heal from their addictions.
Because they can still use cellphones and laptops, patients can stay in touch with family, friends, and work.
Ocean Breeze's holistic treatment approach includes family therapy, life and wellness coaches, and therapies that treat both the mind and the body.
This includes medically mediated withdrawal treatment and guidance to help the individual manage their stress and remain grounded and centered as they recover from substance abuse.
Location and contact information:
Ocean Breeze Recovery
7789 NW Beacon Square Blvd.
Boca Raton, Florida 33487
(800) 216-9512
7. Phoenix House New York
Named for the beautiful, mythical bird that rises from its own ashes, Phoenix House has been treating people who struggle with addiction to both drugs and alcohol since 1967.
Because it's so famous, many people might be surprised to learn that Phoenix House offers its patients a holistic treatment approach to overcoming their addiction.
Phoenix House offers both outpatient and inpatient holistic rehab programs that utilize the talents not just of medical professionals but family therapists, psychologists, psychiatrists and wellness, vocational, and educational specialists.
They also offer medication-assisted treatment using buprenorphine. Phoenix House operates rehab centers in and around the New York City area.
Location and contact information:
Phoenix House New York
20 New York Avenue
3rd Floor
Brooklyn, NY 11216
(888) 671-9392
8. Timberline Knolls Residential Treatment Center, Lemont, Illinois
Dedicated to the addiction treatment for women and adolescent girls, Timberline Knolls is located on a beautiful, woodland campus in Illinois. The holistic drug rehab center treats addictions to opioids, alcohol, and other substances in a way that takes into account the many facets of the patient.
They understand how substance abuse can be related to trauma or mood disorders and how it can in turn trigger eating disorders or other disorders that largely impact women.
Timberline Knolls offers residential treatment and partial hospitalization programs, family programs, spiritual programs, and programs for their Christian patients. Their holistic rehab programs also include creative arts therapy, yoga, and dance/movement therapy.
Location and contact information:
Timberline Knolls Residential Treatment Center
40 Timberline Dr.
Lemont, Illinois 60439
(855) 403-8598
How To Find Holistic Alcohol And Drug Rehab Centers
The best way to find a holistic alcohol and drug rehab center that is tailored to an individual's particular needs is to speak to one of our addiction treatment specialists.
With that in mind, individuals struggling with substance abuse should not be afraid to use a rehab facility that's not close to home. The best treatment facility might be one out of state, and it may not be one of the more luxurious ones.
Another benefit of finding a rehabilitation facility away from home is that the individual will be removed from their substance abuse triggers. To learn more about holistic alcohol and drug rehab centers, or to find a treatment program that's right for you or a loved one, speak with a treatment specialist today.
This page does not provide medical advice.
See more
Article resources
Addiction Resource aims to provide only the most current, accurate information in regards to addiction and addiction treatment, which means we only reference the most credible sources available.
These include peer-reviewed journals, government entities and academic institutions, and leaders in addiction healthcare and advocacy. Learn more about how we safeguard our content by viewing our editorial policy.