Addiction treatment can help Utah residents to reach sobriety and learn to manage a drug or alcohol addiction.
Consult this guide to find alcohol and drug rehab centers in Utah and a rehab program that works for you or a loved one.
Top Rehab Centers In Utah
We've researched to find rehab facilities in the state of Utah that provide treatment for alcohol addiction, prescription drug abuse, opiate misuse, and other substance use issues.
Treatment centers on this list were selected for their:
level of accreditation
certifications
partnerships/affiliations
positive client reviews
1. Alpine Recovery Lodge, Alpine, Utah
Residential treatment for drug addiction, mental health care, and detox can be found at this inpatient treatment center.
Marks of quality treatment here include:
LegitScript certification
certification through the Substance Abuse and Mental Health Services Administration (SAMHSA)
certification through the National Institute on Drug Abuse (NIDA)
Location and contact information:
1018 E Oakhill Dr.
Alpine, UT 84004
(801) 400-7176
Find the right treatment program in Utah today.
Call to be connected with a treatment specialist. 100% Free and Confidential.
(844) 616-3400
2. Brighton Recovery Center, South Ogden, Utah
This is a drug and alcohol rehab center in South Ogden, UT with services for addiction and mental health issues.
This recovery center is:
JCAHO-accredited
a member of the National Association of Addiction Treatment Providers (NAATP)
rated 4.7 stars on Google
Drug and alcohol rehab programs offered here include:
dual diagnosis treatment
inpatient treatment for substance abuse
partial hospitalization programs (PHP)
intensive outpatient programs (IOP)
programs for family members
Location and contact information:
6000 S 1075 E
South Ogden, UT 84405
(844) 479-7035
3. Deer Hollow, Draper, Utah
Deer Hollow is a residential addiction treatment facility in Draper, UT. They provide gender-separate recovery residences in a home-like environment.
Outpatient services, dual diagnosis care, and aftercare programs are also offered.
The treatment center is supported by the following:
Joint Commission accreditation
verification by Psychology Today
approval from the Better Business Bureau (BBB)
Location and contact information:
1481 E Pioneer Rd.
Draper, UT 84020
(385) 213-9969
4. Liberty Recovery Centers, Bluffdale, Utah
Addiction treatment here includes a full continuum of care for substance abuse treatment in Bluffdale, Utah.
Available treatment programs include:
detox programs
residential rehab programs
intensive outpatient programs
sober living
alcohol and drug use education
Quality features of this rehab center:
Joint Commission accreditation
verification through Psychology Today
testimonials from clients in addiction recovery
Location and contact information:
15257 S Scenic Crest Circle
Bluffdale, UT 84065
(801) 997-9183
5. The Phoenix Recovery And Counseling Centers, South Jordan, Utah
A full spectrum of addiction treatment programs are available through this alcohol and drug treatment center in South Jordan, UT.
Treatment options include:
healthcare services
inpatient drug rehab
partial day treatment
intensive outpatient treatment
general outpatient programs
Quality substance abuse treatment is backed by:
Joint Commission accreditation
membership with the Utah Association of Addiction Treatment Providers
a 4.6-star rating on Google
Location and contact information:
489 W South Jordan Pkwy
Suite 400
South Jordan, UT 84095
6. Pinnacle Recovery, Holladay, Utah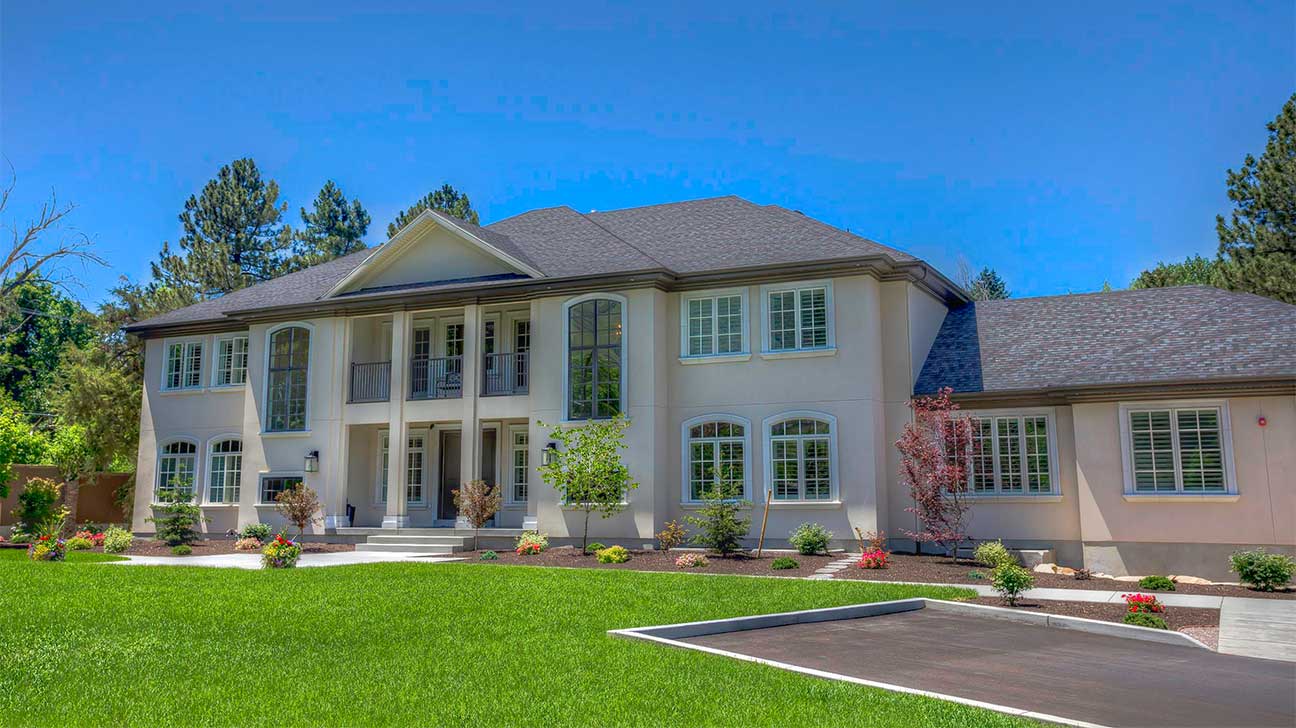 Pinnacle Recovery provides both short-term and long-term drug rehab programs in Holladay, UT.
These include medical detox, inpatient programs, and outpatient services.
Trusted features of this treatment facility:
Joint Commission accreditation
LegitScript certification
4.9 stars on Google
Location and contact information:
6196 S Holladay Blvd.
Holladay, UT 84121
(866) 301-0573
7. Recovery Ways, Murray, Utah
Recovery Ways is an inpatient rehab facility in Murray, UT for adults and young adults.
Individualized treatment plans include:
case management
cognitive behavioral therapy
dialectical behavioral therapy
individual and group therapy
medically supervised detox
support groups
family therapy
This addiction center is backed by Joint Commission accreditation, LegitScript certification, and NAATP membership.
Location and contact information:
5288 Allendale Dr.
Murray, UT 84123
(801) 487-0955
8. Reflections Recovery Center, Lindon, Utah
Reflections provides residential and outpatient treatment services in Lindon, UT.
Reflections also offers:
detoxification
transitional living
sober living
aftercare
Trusted features of this drug and alcohol abuse treatment center:
accreditation through the Joint Commission
SAMHSA certification
4.7-star Google rating
Location and contact information:
145 S 200 E St.
Lindon, UT 84042
(801) 784-9455
9. Turning Point Centers, Sandy, Utah
This rehab facility offers short-term residential treatment, day treatment, outpatient programs, and co-occurring disorder treatment in Sandy, UT.
The rehab center is backed by:
Joint Commission accreditation
LegitScript certification
the Conquer Addiction Excellence in Treatment Award
Location and contact information:
2945 Turning Point Circle
Sandy, UT 84092
(801) 576-0745
10. Utah Addiction Centers, Eagle Mountain, Utah
Utah Addiction Centers offer a full continuum of care for addiction treatment in Eagle Mountain, UT.
Substance abuse treatment levels of care include:
long-term residential treatment
alcohol and drug detox
behavioral health services
dual diagnosis care
health care
The addiction center is supported by:
Joint Commission accreditation
LegitScript certification
a 4.7-star Google rating
Location and contact information:
2590 Prairie View Dr.
Eagle Mountain, UT 84005
(801) 766-2233
Choosing The Ideal Utah Rehab Center For You
How do you choose the best rehab center for you or a family member?
Several factors may come into play, such as the type of treatment you need, your health insurance, and more.
Consider the following when browsing your Utah addiction treatment center options:
what types of insurance plans the rehab center accepts
how much you will pay out of pocket and if there is any assistance available
how long you need to be in treatment and the length of the available rehab programs
whether detox is available to treat withdrawal symptoms
whether treatment for opioid use disorder is available
which levels of care are offered
Utah Drug Rehab FAQ
Find answers below to some of the most frequently asked questions regarding Utah drug rehab.
Find Addiction Treatment In Utah
If you or someone you know is in need of addiction treatment, reach out to us today.
We can help direct you or your loved one to a rehab facility that may work for you.
Select a city below to find addiction treatment near you:
Select a state below to find additional treatment options near Utah:
Updated on February 7, 2022
This page does not provide medical advice.
See more
Article resources
Addiction Resource aims to provide only the most current, accurate information in regards to addiction and addiction treatment, which means we only reference the most credible sources available.
These include peer-reviewed journals, government entities and academic institutions, and leaders in addiction healthcare and advocacy. Learn more about how we safeguard our content by viewing our editorial policy.