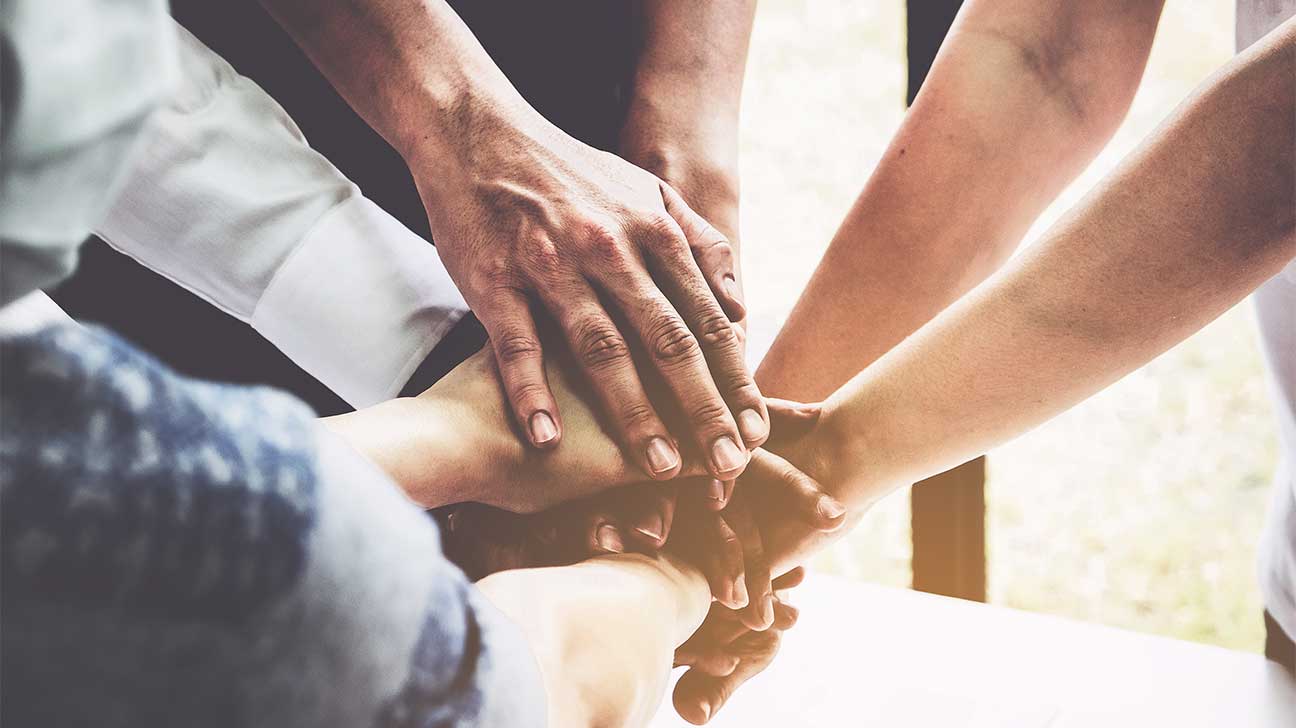 Choosing The Best Inpatient Rehab Center For Yourself Or A Loved One
With thousands of alcohol and drug rehab centers in the U.S., it can be difficult to for a person to choose which one to attend for addiction treatment.
Some key factors may affect where a person attends treatment, such as whether they want inpatient treatment or an outpatient program, whether they need detoxification, and what kind of treatment approach they're seeking.
Inpatient addiction treatment is the most comprehensive form of addiction treatment, and the most effective. For those looking for a trustworthy rehab center, it can be difficult to separate the credible ones from the non-credible ones.
The following list of the 10 best rehab centers in the U.S. was compiled of the core components which make up an excellent, well-established, and effective drug and alcohol rehab program. AddictionResource.net is not affiliated with the following facilities. This article is intended to be used as an education resource only.
This list has been ordered alphabetically.
1. Alo House Recovery Centers, California
Alo is Joint-Commission accredited and offers luxury rehab programs which follow both holistic and non-12-step approaches. While Alo does not discourage the 12-step approach, and actually welcomes individuals to participate in meetings, the rehab center recognizes that not everyone will identify with this recovery approach.
A range of care levels are available through Alo House to ensure comprehensive treatment for each person in recovery.
Available rehab programs include:
intensive outpatient programs
medication-assisted treatment
medically assisted detox
professionals addiction treatment program
family programs
Alo strives to provide a customized treatment experience for all its program participants.
Addiction treatment here involves the following services and amenities:
individual and group therapy
medically supervised detox
holistic treatment
recreational therapy
yoga
trips to the gym
an onsite chef
Location and contact information:
28955 Pacific Coast Hwy
Suite 200
Malibu, California 90265
(877) 247-6467
2. Ashley Addiction Treatment, Maryland
Ashley Addiction rehab centers offer a range of addiction treatment programs, including residential treatment at its main campus in Havre de Grace and intensive outpatient programs at its sister locations in Bel Air and Elkton.
Services offered at Ashley are comprehensive, and the rehab center is Joint-Commission accredited.
Men, women, and young adults can access a customized program which may include a combination of the following therapies and treatment services:
gender-specific treatments
family therapy and education
counseling
relapse programs
medical detox
holistic treatments
continued care
relapse prevention
Location and contact information:
800 Tydings Ln.
Havre de Grace, Maryland 21078
866-313-6307
3. Ascension Brighton Center For Recovery, Michigan
The Brighton Center for Recovery was the first established alcohol and drug rehab center in Michigan and the second in the United States. With over 60 years of experience in treating drug and alcohol addiction, this rehab center recognizes that addiction often requires long-term management.
The facility offers a variety of programs to meet the needs of participants, including inpatient, outpatient, prevention, and long-term recovery programs. In addition to traditional and evidence-based therapy, counseling, and other treatments, the rehab center provides a friends and family program, intervention support, alumni aftercare resources, and a range of ongoing resources for the addiction treatment community.
Location and contact information:
12851 Grand River Ave.
Brighton, Michigan 48116
(888) 215-2700
4. Caron Treatment Centers, Pennsylvania
Caron Treatment Centers offer addiction treatment at several locations in Pennsylvania and Florida. The CARF-accredited programs include inpatient treatment, outpatient treatment, detoxification, family education, and a Breakthrough program.
Programs at Caron are customized to the individual, and the facility offers a number of specialized programs.
These include the following rehab programs:
youth programs
young adult programs
LGBTQ-friendly programs
relapse treatment
opioid addiction management
specialized treatment for executives, healthcare professionals, and legal professionals
Location and contact information:
243 N Galen Hall Rd.
Caron, Pennsylvania 19565
(800) 854-6023
5. Cirque Lodge, Utah
Cirque Lodge offers a unique addiction recovery experience with its serene location in the Rocky Mountains. Individuals in treatment here can enjoy the surrounding natural beauty while receiving care for dual diagnosis, trauma, substance abuse and addiction, detoxification, and more.
The Cirque Lodge is accredited by the Joint Commission, and provides the following services, among others:
evidence-based therapies
cognitive behavioral therapies
counseling
trauma-informed therapy
continued care
an extensive alumni support network
Staff here are experienced and certified, and medical services are available 24 hours a day.
Location and contact information:
777 N Palisade Dr.
Orem, Utah 84097
(800) 582-0709
6. Cumberland Heights, Tennessee
Cumberland Heights is an addiction recovery center with more than 50 years of experience in treating those with substance use disorders. Situated on the banks of the Cumberland River, this rehab center offers both inpatient and outpatient programs for young adults, men, and women.
Gender-specific rehab programs are also available, as well as family care and sober living housing. Programs are completely customized, and offer a wide array of both evidence-based and alternative treatments.
Just a few of these include:
counseling
individual and group therapy
family education
medical detox
12-step group meetings
expressive therapies
Location and contact information:
P.O. Box 90727
Nashville, Tennessee 37209
(800) 646-9998
7. Harmony Foundation, Colorado
Harmony Foundation is a residential rehab center which offers a comprehensive treatment plan for program participants. The residential rehab program here provides a clinical assessment, medical evaluation and detox, residential rehab, and continuing care.
In addition to co-ed residential programs, there is also a specialized program for young adults. For those who need treatment during relapse, a Recommitment to Recovery program is also available. At Harmony, they recognize the need for a strong support system in recovery, so an intensive family program is a large component of addiction treatment.
Location and contact information:
1600 Fish Hatchery Rd.
Estes Park, Colorado 80517
(866) 686-7867
8. Northeast Addictions Treatment, Massachusetts
Northeast Addictions Treatment is an alcohol and drug rehab facility which has received the gold seal of approval from the Joint Commission. The rehab center provides a range of levels of care for substance abuse and mental health issues, from outpatient to inpatient treatment options.
Rehab programs here are specifically tailored to meet each individual's needs, in order to ensure treatment plans address all issues related to addiction and mental health. Every program provides education on addiction and substance abuse as well to help patients pinpoint the issues which may have led to their addiction and find better ways to manage these issues.
Programs, services, and amenities offered here include:
cognitive behavioral therapy
dialectical behavior therapy
inpatient rehab programs
outpatient rehab programs
intensive outpatient programs
12-step support groups
day treatment programs
dual diagnosis treatment programs
internal family systems therapy
Location and contact information:
36 Miller Stile Rd.
Quincy, Massachusetts 02169
(855) 265-2159
9. Silver Hill Hospital, Connecticut
Silver Hill Hospital provides inpatient treatment for both youth ages 13 to 17 and adults. Residential treatment programs include treatment for substance use disorders and co-occurring eating disorders, personality disorders, and other mental health disorders.
Silver Hill Hospital offers a strong focus on healing the psychological and mental side of addiction.
Evidence-based therapies are a strong component in the inpatient programs, and include:
dialectical behavior therapy
cognitive behavioral therapy
electroconvulsive therapy
medication-assisted therapy
Location and contact information:
208 Valley Rd.
New Canaan, Connecticut 06840
(866) 542-4455
10. Valley Hope Of Chandler, Arizona
Valley Hope is a 55-bed, Joint-Commission accredited facility which provides both residential and partial hospitalization (day) treatment programs for those in recovery from addiction. Services are available for adults ages 18 and older.
Programs at Valley Hope may include a variety of treatments, such as:
medically supervised detoxification
individual, group, and family therapy
medication-assisted treatment
behavioral therapy
participation in 12-step support groups
Valley Hope aims to offer addiction treatment to any and all who need it through its unique Fly to Recovery program—a program which will provide flight tickets from anywhere in the United States to those who enter their recovery program.
Location and contact information:
501 N Washington St.
Chandler, Arizona 85225
(800) 544-5101
Choosing The Best Rehab Centers In The U.S.
Choosing an excellent rehab center with a program that fits your individual needs can be difficult. Finding worthy information about credible alcohol and drug rehab centers may seem like a daunting task. This list was compiled based on a number of factors—components which are proven to lend to a lasting recovery and effective addiction treatment experience.
Excellent components of a rehab center which contribute to a lasting recovery include:
accreditation: This shows that the rehab center has been awarded the highest level of treatment excellence within the industry.
experienced staff: Having a staff that is licensed, experienced, and dedicated to each person's recovery is highly important to recovery success.
rehab program includes evidence-based therapy: These treatments are the most cutting-edge, highly effective forms available.
individualized treatment programs: Each person comes to addiction treatment with unique needs, which must all be addressed at the same time for maximum effectiveness.
offers co-occurring disorder treatment: More than half of all individuals with substance use disorders also have co-occurring disorders, so it's critical that rehab centers provide treatment for both illnesses.
positive alumni reviews: The best rehab centers have an extensive alumni network, provide events to bring together alumni, and boast highly positive reviews from former program participants.
Find Treatment By State
Quality addiction treatment facilities are available across the United States. Each state has its own unique offerings and treatment programs.
Choose your state below to find a drug rehab center located near you:
Find A Rehab Center By Special Program Offerings
Choosing the right rehab center for your recovery starts with finding the program that is right for you. Many treatment facilities offer a variety of specialized programs that can be tailored to each individual.
Choose a program below to find a rehab center near you:
Finding A Treatment Center For A Specific Drug Addiction
Oftentimes, the drug that an individual is addicted to will influence what kind of treatment they need for their recovery journey. Because each drug is different and each person has different needs, it is important to find the program that will work best for you.
Chose a drug below to find the best treatment center:
Find Gender-Specific Treatment
Men and women have unique needs when it comes to addiction treatment. For that reason, it is often best to seek treatment at a facility that offers gender-specific programs. These programs allow you to surround yourself with other people of the same gender who are going through the same struggles that you are facing.
Choose a program below to find rehab centers near you:
Find Addiction Treatment Outside The United States
The United States is a diverse country as it is also connected to Canada and Mexico. If you do not live in the United States, it may be easier for you to seek treatment in your home country.
Choose your country below to find the best rehab center:
Drug Rehab FAQs
Seeking addiction treatment can be a confusing and stressful time as you try to find the best program near you. Fortunately, you are not alone in this process. Many individuals are facing the same difficulties as you. Below are some of the most frequently asked questions about alcohol and drug rehab centers.
❓ Are There Free Rehab Centers?
✔️ There are a variety of affordable addiction treatment options for individuals across the country who are low income or do not have insurance. View our list of the top ten free or low-cost rehab centers in the United States.
Free rehab centers often have long waiting lists. Putting yourself on multiple lists may help you get in sooner.
❓ Can I Use Medicaid To Pay For Addiction Treatment?
✔️ Each state has its own Medicaid program where coverage for addiction treatment may vary. For more information on how to find a rehab center that accepts your state Medicaid, view our list of drug rehab centers that accept Medicaid.
Medicaid is often only accepted at state-funded facilities. Private facilities may not accept Medicaid, so you may want to call and verify your insurance.
❓ Are Rehab Centers Open During Covid-19?
✔️ While businesses across the country have shut down in response to the Covid-19 pandemic, most drug rehab centers have remained open. A majority of treatment centers have adopted new policies and procedures to ensure the safety of staff and patients.
How To Choose The Best Alcohol Or Drug Rehab Program For You
Choosing the best rehab center for your needs may seem complicated with the number of facilities available in the U.S. However, when using the right selection criteria, the process can be made much easier.
Finding a rehab program that directly matches your needs will afford you the greatest opportunity to enter lasting recovery. Learn more about the best rehab centers in the U.S. and the programs they offer by contacting a treatment specialist today.
This page does not provide medical advice.
See more