There are many rehab centers in the state of Kansas that offer inpatient treatment to allow you or your loved one to seek addiction recovery.
Rehab programs offer group therapy, behavioral therapy, drug and alcohol detox, and other treatment services to help you find and manage sobriety.
Top Kansas Drug Rehab Centers
The treatment centers listed here were selected based on:
accreditation from addiction organizations
certifications and awards
reviews from clients
other important selection criteria
1. Adult & Teen Challenge Of The Greater South, Alton, Kansas
Adult & Teen Challenge is a Christian-based recovery center that allows people to confront the choices that led to alcohol or drug addiction.
While in residential treatment, clients are able to:
get away from relationships/environments that lead to substance abuse
be mentored by others who are in long-term recovery
attend chapel services and Christian mentoring sessions
receive spiritual therapy
participate in work therapy designed to teach work ethic/ responsibility
Inpatient programs at this addiction treatment center are backed by the Commission on Accreditation of Rehabilitation Facilities (CARF) and a 5-star Google rating.
Location and contact information:
209 Nicholas Ave.
Alton, KS 67623
(785) 984-2360
Get Started On The Road To Recovery.
Get Confidential Help 24/7. Call Today!
(844) 616-3400
2. CKF Addiction Treatment, Salina, Kansas
This residential treatment center offers treatment for addiction to methamphetamine, prescription opioids/opiates, tobacco, and more.
Recovery programs include:
inpatient treatment
outpatient treatment
alcohol and drug use education
social detoxification
family programs
Here, you can find drug treatment options such as addiction education in Salina, KS and medication-assisted treatment in McPherson and Abilene, KS.
Treatment here is backed by CARF accreditation.
Location and contact information:
617 E. Elm St.
Salina, KS 67401
(785) 285-6224
3. Cottonwood Springs, Olathe, Kansas
Cottonwood Springs offers holistic inpatient and outpatient programs to people in need of treatment for drug or alcohol abuse in Olathe, KS.
Rehab programs are accredited by the Joint Commission and LegitScript-certified.
The full continuum of care for substance abuse here includes:
alcohol and drug detox
inpatient treatment
partial hospitalization programs (PHP)
intensive outpatient programs (IOP)
aftercare support groups and outpatient services
Location and contact information:
13351 S. Arapaho Dr.
Olathe, KS 66062
(913) 353-3000
4. DCCCA Women's Recovery Center, Wichita, Kansas
DCCCA, or the Douglas County Citizens Committee on Alcoholism, is a treatment facility for women overcoming addiction in Wichita, KS.
Addiction treatment services at this inpatient rehab facility in Wichita, KS include:
detoxification programs
individual and group therapy
parenting classes
mental health services
referrals for people in need of intervention regarding domestic violence and substance abuse
Trusted features of this alcohol and drug treatment center include:
licensing through the state of Kansas
accreditation through the Council on Accreditation (COA)
4.1-star rating on Google
Location and contact information:
1319 W. May St.
Wichita, KS 67213
(316) 262-0505
5. Holland Pathways, Wichita, Kansas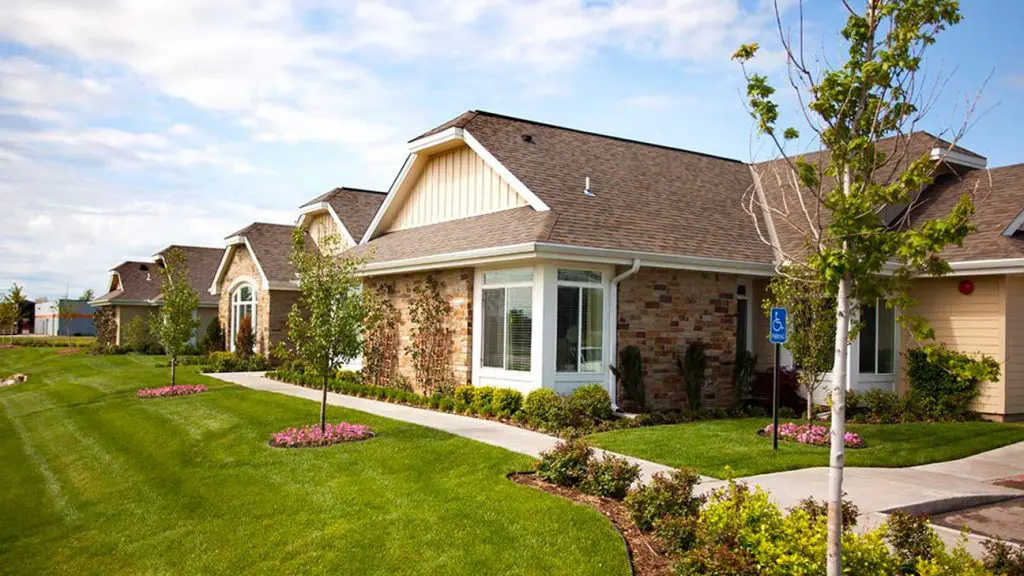 Treatment for co-occurring disorders, alcohol and drug detox, inpatient rehab programs, and outpatient programs can all be found at this addiction center near Andover, KS.
The rehab center provides sobriety coaching to clients in recovery and helps with verifying your health insurance.
Trusted features include:
Joint Commission accreditation
licensing through the state of Kansas
a 4.4-star rating on Google
Location and contact information:
551 S. Holland St.
Wichita, KS 67209
(316) 260-1435
6. KISA Life Recovery, Sedan, Kansas
This rehab facility provides women-only treatment in Kansas that is facilitataed by women.
The residential rehab program here includes both behavioral therapy and alternative therapies.
Some treatment services offered include:
exercise and fitness therapy
nutrition therapy
yoga
The treatment facility has received positive reviews from clients, has a 4.6-star Google rating, and is licensed through the state.
Location and contact information:
865 KS-99
Sedan, KS 67361
(620) 710-5058
7. Mirror, Shawnee, Kansas
Mirror is a drug and alcohol rehab center in Shawnee, KS that offers an intermediate residential treatment program.
Inpatient treatment, outpatient services, referrals, and re-entry programs are all offered here.
Substance abuse treatment programs are backed by:
membership in the National Association of Addiction Treatment Providers (NAATP)
certification with the National Behavioral Health Network
a rating of 4.5 stars on Google
Location and contact information:
6221 Richards Dr.
Shawnee, KS 66216
(913) 248-1943
8. Sunflower Wellness Retreat, Osawatomie, Kansas
Sunflower Wellness Retreat provides a full range of treatment for substance abuse in Osawatomie, KS.
These addiction services include:
inpatient programs
partial hospitalization
intensive outpatient treatment
gender-separate treatment for men and women
mental health treatment
MAT for opioids and alcohol
This rehab center has earned:
Legit Script certification
Joint Commission accreditation
4.8-star rating on Google
Location and contact information:
29875 W. 339th St.
Osawatomie, KS 66064
(855) 730-8825
9. Valeo Health Care, Topeka, Kansas
Valeo Health Care is an inpatient treatment facility in Topeka, KS for adult men and women with mental health disorders and/or substance use disorders.
Here, residents have access to:
comprehensive medical services
supported education
supported employment
psychotherapy
medication management
social detox
jail rehab programs
Treatment for alcohol and drug use here is backed by CARF accreditation.
Location and contact information:
400 SW. Oakley Ave.
Topeka, KS 66606
(785) 233-1730
10. Valley Hope, Moundridge, Kansas
Valley Hope is a 50-bed inpatient treatment facility near Newton, KS, for all adults over the age of 18.
This addiction rehab center is:
accredited by the Joint Commission
a member of the NAATP
LegitScript certified
While each treatment plan is unique, most plans include:
medication-assisted treatment
family member care
continuing care placement and substance use education
Location and contact information:
200 S Avenue B
Moundridge, KS 67107
(620) 860-1904
11. Victory House Teen Challenge, Brewster, Kansas
This 12- to 18-month residential treatment program near Goodland, KS is aimed at adolescent women between 16 and 18 years old.
This Kansas faith-based treatment program utilizes Bible-based counseling to guide clients toward a different identity than the one they have in drugs or alcohol.
Victory House is part of the Adult & Teen Challenge national organization, which is accredited by the Evangelical Counsel for Financial Accountability (ECFA).
Location and contact information:
2505 County Rd. 2
Brewster, KS 67732
(785) 694-2921
Choosing The Ideal Drug Rehab Center In Kansas
What qualities should you look for in an alcohol and drug treatment center? High-quality treatment programs address mental and behavioral health as well as substance abuse issues.
In addition, you may want to look for rehab centers that work with your insurance, offer payment plans, or provide additional amenities and therapies, such as pet-friendly rehab centers.
When selecting a drug rehab center for yourself or a loved one, consider:
whether the rehab facility offers a range of levels of care
if the treatment facility allows you to bring your pets
whether the rehab facility treats parents or allows children in rehab
your payment assistance or payment plan options
What Addiction Services Are Offered In Kansas?
In addition to those already listed, there are other treatment programs that are common to rehab centers in Kansas.
In Kansas, you can find a range of services including:
Kansas Drug Rehab FAQs
Below, you'll find answers to some of the most commonly asked questions regarding substance abuse treatment in Kansas.
Finding Addiction Treatment In Kansas
If you or a loved one are facing addiction, now may be the perfect time to make a change toward recovery.
Select a city below to find addiction treatment near you:
Find Addiction Treatment By County:
Select a state below to find additional treatment options near Kansas:
Updated on January 5, 2023
This page does not provide medical advice.
See more
Article resources
Addiction Resource aims to provide only the most current, accurate information in regards to addiction and addiction treatment, which means we only reference the most credible sources available.
These include peer-reviewed journals, government entities and academic institutions, and leaders in addiction healthcare and advocacy. Learn more about how we safeguard our content by viewing our editorial policy.