New Jersey drug rehabilitation centers help people detox from substances and find healing from opioid, alcohol, and other substance use disorders.
Those experiencing addiction and other mental health disorders have options for high-quality care at Essex County addiction recovery centers. Read on to learn more.
List Of Top Essex County, New Jersey, Drug And Alcohol Treatment Facilities
The following addiction treatment providers are licensed by the state of New Jersey Department of Human Services.
1. Angel Hope House, Newark, New Jersey
Angel Hope House is an addiction recovery center in Newark, NJ, offering short-term and long-term residential treatment programs.
Clients of Angel Hope House may receive:
cognitive behavioral therapy (CBT)
relapse prevention
individual and group counseling
support groups
case management
aftercare services, such as sober living
coordination with inpatient treatment programs, detox centers, and other levels of care
Location and contact information:
800 Clinton Ave.
Newark, NJ 07108
(973) 373-6800
Get Started On The Road To Recovery.
Get Confidential Help 24/7. Call Today!
(844) 616-3400
2. Center For Network Therapy, West Orange, New Jersey
Center for Network Therapy is a West Orange, NJ, addiction recovery facility offering many outpatient services and treatment options.
Addiction treatment programs offered in this facility include:
standard outpatient treatment
outpatient detoxification
partial hospitalization programs (PHP)
intensive outpatient programs (IOP)
outpatient methadone, buprenorphine, and naltrexone treatment
Location and contact information:
81 Northfield Ave.
Ste. #104
West Orange, NJ 07052
(973) 731-1375
3. Integrity House, Newark, New Jersey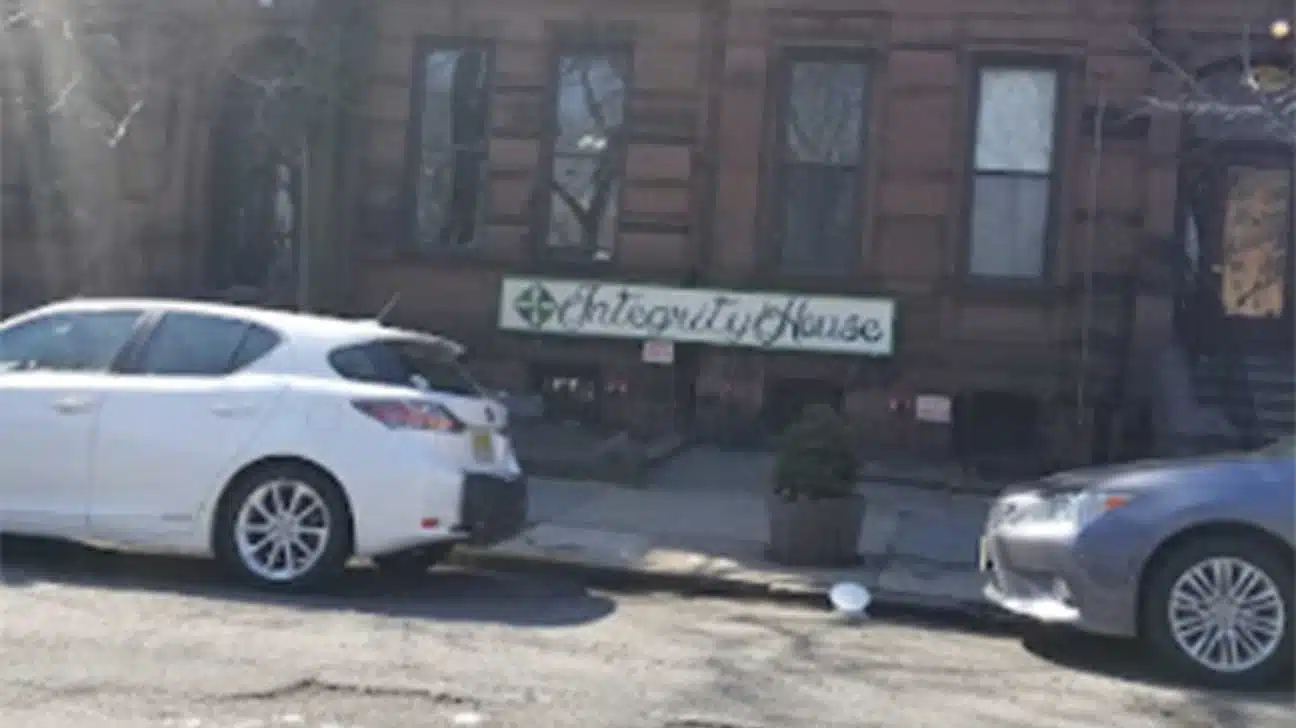 Integrity House offers many addiction recovery services in residential programs. This facility focuses on helping women overcome drug use and co-occurring disorders.
Evidence-based approaches and drug abuse services offered in this facility include:
motivational interviewing
medication-assisted treatment (MAT)
12-step program exposure, such as Alcoholics Anonymous (AA)
one-on-one and group therapy
Location and contact information:
43 Lincoln Park
Newark, NJ 07102
(973) 623-0600
Drug Treatment Services Offered In Essex County, New Jersey, Substance Abuse Treatment Centers
Staff in Essex County, NJ, drug rehabilitation centers provide many mental health treatments and recovery services.
Essex County facilities offer the following:
mental health assessments and evaluations
detox for alcohol, opioid, and cocaine abuse
employment, family, and other counseling services
peer support
assistance obtaining social services
brief interventions
MAT and medication management
case management
social skills training
community outreach
HIV support
substance abuse education
programs for adolescents and young adults
drug screening
referrals to transitional living and other aftercare options
How To Choose A Drug And Alcohol Addiction Recovery Center In Essex County, New Jersey
Quality addiction treatment healthcare services can be found by calling a chosen facility's helpline and asking about the program's marks of excellence.
Marks of excellence may include:
client testimonials
Better Business Bureau, Joint Commission, or Commission on Accreditation of Rehabilitation Facilities (CARF) accreditation
Substance Abuse and Mental Health Services Administration (SAMHSA) sponsorship
U.S. Drug Enforcement Administration (DEA) affiliation
FAQs About Drug Addiction Treatment Centers In Essex County, New Jersey
Essex County drug recovery facilities offer many programs and services. Read on to learn answers to some frequently asked inquiries about addiction treatment in the area.
Do Essex County, New Jersey, Drug Rehab Centers Offer Free Addiction Healthcare?
There is a false notion that addiction treatment healthcare is only for people with private health insurance.
However, Essex County facilities represent just some of the options for free addiction treatment in New Jersey made available through Medicaid, government grants, and other means.
Do Essex County, New Jersey, Drug Rehab Facilities Offer Long-Form Residential Treatment Programs?
Yes, residential treatment that lasts months or even a year is available in Essex County.
Long-term residential treatment allows clients time and a safe environment to engage in drug abuse therapy and counseling sessions.
Is Gender-Specific Treatment For Women Available In Essex County, New Jersey, Drug Treatment Centers?
Yes, you can find addiction treatment for women in New Jersey at rehab centers in Essex County.
Some women-specific treatment services include:
women-only peer support groups
exposure to 12-step meetings specifically designed for women
treatment facilitated by women professionals
addiction treatment for pregnant women or women with children
Find Drug Abuse Treatment Today
Learn more about addiction treatment options for you or a loved one today by visiting AddictionResource.net.
Cities In And Around Essex County, New Jersey:
Published on May 9, 2023
This page does not provide medical advice.
See more
Article resources
Addiction Resource aims to provide only the most current, accurate information in regards to addiction and addiction treatment, which means we only reference the most credible sources available.
These include peer-reviewed journals, government entities and academic institutions, and leaders in addiction healthcare and advocacy. Learn more about how we safeguard our content by viewing our editorial policy.