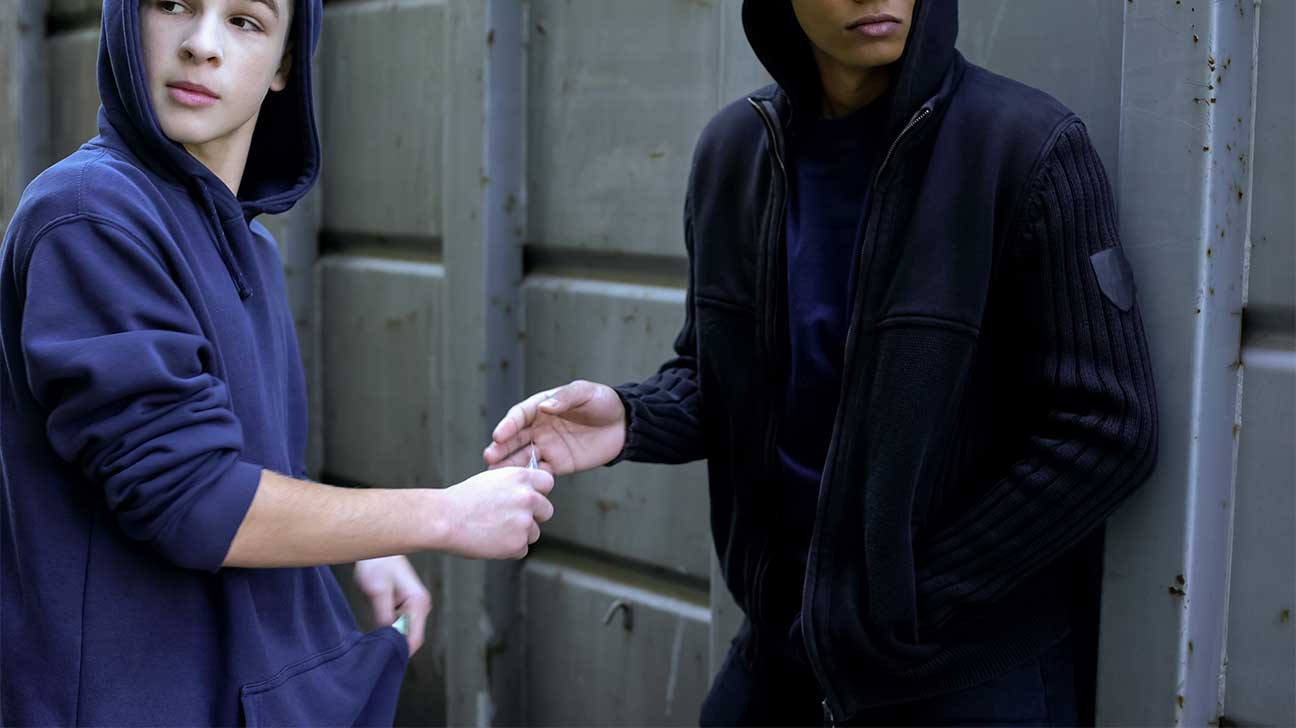 Adderall (amphetamine) purchased on the street can vary in cost based on many different factors.
Individuals buying Adderall from drug dealers, college friends, or on the black market can expect to pay a minimum of $.50 per milligram.
A 20 mg Adderall pill will usually cost at least $10.
The cost of prescription drugs sold on the street is highly influenced by supply and demand, the location of the sale, local law enforcement,  the potency of the drug, and more.
Adderall Street Cost By Location
Geographical location is a critical variable that affects the cost of Adderall on the street, as well as other factors.
In some areas, like the East Coast, prices can easily double. A person purchasing Adderall on the streets in this area may pay over $1 per milligram of Adderall, or $20 for a 20 mg pill.
In other areas, including Michigan, Utah, and Tennessee, a 20 mg Adderall pill can cost between $4 and $6 per pill.
More Variables That Affect The Street Cost Of Adderall
The higher the dose of an Adderall pill, the more it costs. Purchasing a single Adderall tends to be more expensive than purchasing an entire prescription, or buying in bulk.
Adderall is available in immediate and extended-release. The extended-release capsules tend to be less expensive, as they do not provide the immediate result many seek.
Adderall tends to be more expensive when being sold to college students by college students, or a friend. Additionally, Adderall prices climb when being sold in areas with significant wealth.
Other factors that affect the cost of Adderall include:
buying in bulk
extended vs. immediate-release forms
who is selling the pills
socioeconomic status of the area
How Much Does Adderall Cost On The Street?
Cost Of Prescription Adderall Vs. Adderall Pills On The Street
The average, out-of-pocket cost to fill a monthly prescription for Adderall of any dosage starts at about $450 and higher. Generic Adderall is significantly cheaper, at about $72 per month. However, many people use prescription discount programs or have insurance to cover their costs.
A discount program can reduce the cost of generic Adderall by over 75 percent, bringing out-of-pocket costs down to about $16 for a 30-day supply. Insurance can also reduce the price of Adderall significantly, sometimes to zero cost.
Comparing the $15 to $30 per pill for a 30 mg Adderall tablet, there is a clear difference between a 30-day generic supply ($0 to $72) vs. 30 Adderall off the street ($450 to $900).
Find An Addiction Recovery Program Today
If you or a loved one are searching for a substance abuse treatment center, help is available. Reach out to AddictionResource.net for more information.
Contact our team and let us assist you in finding an addiction recovery program that meets your needs.
This page does not provide medical advice.
See more
Article resources
Addiction Resource aims to provide only the most current, accurate information in regards to addiction and addiction treatment, which means we only reference the most credible sources available.
These include peer-reviewed journals, government entities and academic institutions, and leaders in addiction healthcare and advocacy. Learn more about how we safeguard our content by viewing our editorial policy.