In Chicago, heroin, fentanyl, and injectable drugs are of major concern. And according to the U.S. Drug Enforcement Administration (DEA), opioid abuse is also on the rise in Chicago.
If you or someone you love are abusing one or more of these substances, there are many addiction treatment centers in Chicago that can help.
Chicago drug rehab facilities offer many different services, and we've included information on them so you can make the best decision for addiction recovery.
List Of Chicago Drug Rehab Centers
In Chicago, residents have many options for substance abuse treatment. From sober living to residential treatment, you can find a program that works for your recovery needs.
The following rehab centers were selected from the Chicago area for the array of treatment programs they offer, Google ratings and reviews, and level of licensing and accreditation.
1. Adult & Teen Challenge Chicago, Chicago, Illinois
This is a faith-based drug and alcohol recovery program for adults and teens. Programming includes mentorship, church attendance, classes, and more.
This program is supported by:
accreditation from the Evangelical Council for Financial Accountability (ECFA)
positive client testimonials
The Adult & Teen Challenge provides a long-term residential treatment option lasting 12 to 18 months.
Location and contact information:
3601 W. Cortland St.
Chicago, IL 60647
(773) 772-2211
Get Started On The Road To Recovery.
Get Confidential Help 24/7. Call Today!
(844) 616-3400
2. AMITA Health Behavioral Medicine Institute, Chicago, Illinois
AMITA Health is a healthcare provider that offers behavioral health services in Chicago. Both inpatient and residential treatment are offered here to support long-term recovery.
This drug treatment program has received:
Joint Commission accreditation
4.3 stars on Google
Location and contact information:
134 N. LaSalle Dr.
Suite 400
Chicago, IL 60602
(847) 493-3700
3. Gateway Foundation, Chicago, Illinois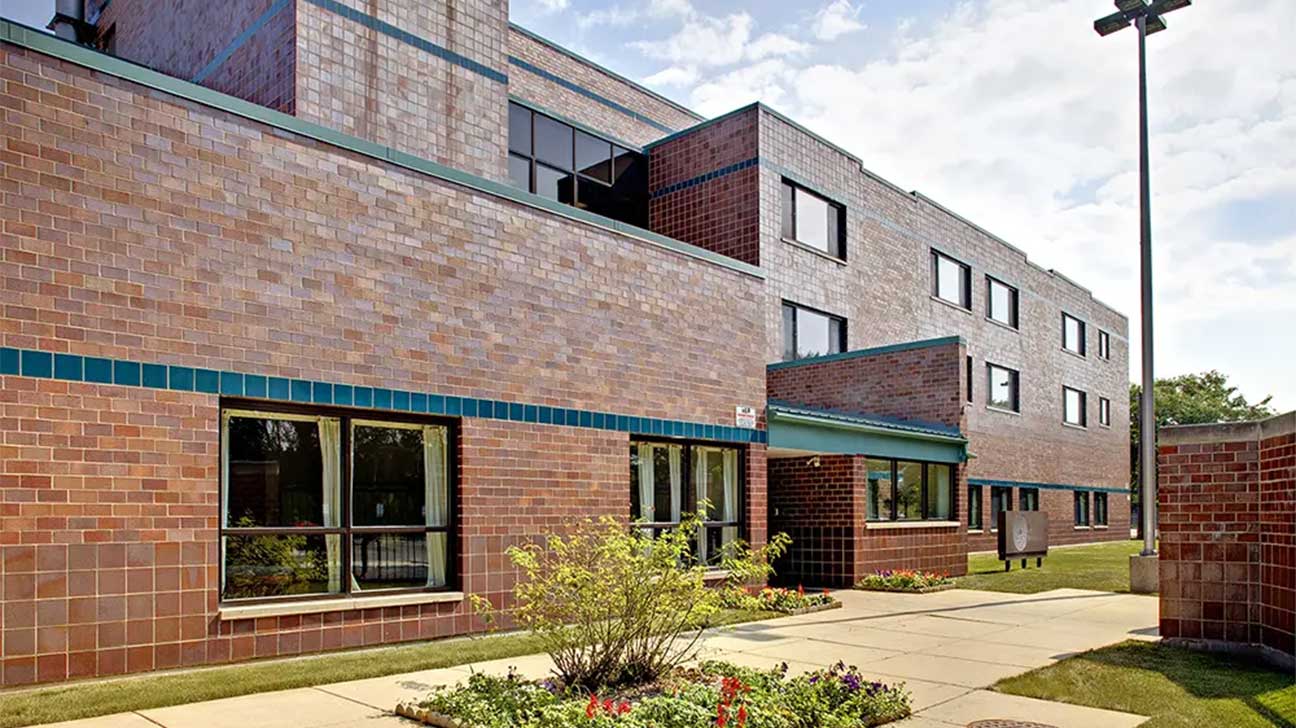 The Gateway Foundation uses evidence-based methods to treat addictions to alcohol, opioids, cocaine, and other substances.
Notable qualities of this treatment center include:
Joint Commission accreditation
a 4.5-star Google rating
Here, you can choose between the following programs:
Location and contact information:
3828 W. Taylor St.
Chicago, IL 60624
(855) 944-3846
4. Haymarket Center, Chicago, Illinois
This residential inpatient program provides individualized treatment plans to implement treatments that will benefit each person's physical and mental health.
There are several men's and women's treatment programs, all of which integrate the use of MAT if needed.
To back up their services, Haymarket Center has:
evidence-based practices
Commission on Accreditation of Rehabilitation Facilities (CARF) accreditation
Location and contact information:
120 N. Sangamon St.
Chicago, IL 60607
(312) 226-7984
5. Healthcare Alternative Systems (H.A.S.), Chicago, Illinois
H.A.S. offers a men's residential treatment program, featuring a structured environment, therapy, and life skills development.
A few of the top features of H.A.S. are:
There are several H.A.S. locations, including 10 Chicago rehab centers.
Location and contact information:
2755 W. Armitage Ave.
Chicago, IL 60647
(773) 252-3100
6. Rosecrance, Chicago, Illinois
With several locations across the nation, Rosecrance provides top-quality addiction treatment backed by evidence-based programs.
Rehab services offered here include sober living, PHP, OP, IOP, and a recovery residence.
Here, you can find the following qualifications:
Joint Commission accreditation
membership with the National Association of Addiction Treatment Providers (NAATP)
Location and contact information:
3701 N. Ashland Ave.
Chicago, IL 60613
(866) 330-8729
7. Southwood Interventions, Chicago, Illinois
Three residential treatment programs, a medically monitored detoxification program, and outpatient treatment programs are offered here.
Recovering individuals can get treatment for co-occurring disorders here, including mental illness and behavioral disorders.
Marks of quality service at Southwood Interventions include:
positive reviews from clients and Google ratings
Joint Commission accreditation
Location and contact information:
5701 S. Wood St.
Chicago, IL 60636
(773) 737-4600
8. SunCloud Health, Chicago, Illinois
Residential and outpatient programs are available with SunCloud Health in Chicago. This rehab facility has a special emphasis on treating those dealing with co-occurring disorders.
SunCloud Health is backed by these features:
Joint Commission accreditation
membership with the Residential Eating Disorders Consortium (REDC)
positive Google ratings and reviews
Location and contact information:
1840 N. Clybourn
Suite 520
Chicago, IL 60614
(844) 505-2708
Types Of Addiction Treatment Available In Chicago
Both inpatient and outpatient options are available to Chicago residents for the treatment of substance use disorders.
​Inpatient options include:
residential treatment centers
inpatient detoxification
In Chicago, outpatient treatment services include:
standard outpatient program (OP)
intensive outpatient program (IOP)
partial hospitalization program (PHP)
medication-assisted treatment (MAT)
outpatient counseling and group therapy
What Inpatient Rehab Involves In Chicago
Inpatient drug rehab may involve detox, residential treatment, or other forms of inpatient health services.
Within an inpatient program, this is what you can expect:
individual therapy
family counseling
peer support
group outings or recreation
medical assistance, if needed
structured programming
living in the facility, usually for at least 30 days
Paying For Inpatient Or Residential Treatment In Chicago
There are several ways to cover the cost of an inpatient or residential treatment program in a Chicago recovery center.
You might consider one of the following options:
using your private health insurance plan
applying for Medicaid coverage
getting a loan
self-payment
paying for treatment on a sliding scale
obtaining grant or scholarship funding
Chicago Rehab Program FAQs
Find information on what you can expect from drug and alcohol rehabilitation in the Chicago area.
❓ ​Are There Non-Profit Rehab Centers In Chicago?
✔️ There are non-profit treatment facilities in Chicago that provide drug and alcohol addiction treatment.
These programs are often funded through government grants or donations, and may not extend a full range of treatment services as compared to a private treatment center.
❓ What Do You Do If You Relapse After Going To A Chicago Rehab?
✔️ Many people are hesitant about attending a rehab program because they're worried they might relapse soon after.
Inpatient and residential treatment programs often provide continuing care or aftercare, which offers stabilization and continued treatment after staying in rehab.
If you relapse, you can fall back on these programs for support, or reenter the program at a later time if needed.
❓ Do Chicago Rehab Programs Offer Family Services?
✔️ Most treatment facilities make family a priority in treatment. Addiction is rarely an individual battle, it often involves relationships with family members.
At an inpatient treatment center, you can expect family support groups, family counseling sessions, and more.
❓ How Long Can You Be In Rehab In Chicago?
✔️ A person may remain in treatment for as long as they see necessary. Most residential and inpatient programs last 30 to 90 days, but treatment can go longer if needed.
❓ Does Rehab Work For Depression?
✔️ Many Chicago drug abuse and dependency centers offer treatment for co-occurring disorders, including depression.
If you're dealing with a substance use disorder and depression, an addiction treatment program can help alleviate symptoms and heal both disorders.
How To Find Addiction Treatment In Chicago
If you or a loved one are looking for addiction treatment in Chicago, we're here to help. There are several counseling centers, inpatient treatment programs, and more in this area.
Find additional treatment near Chicago, Illinois:
Updated on November 28, 2022
This page does not provide medical advice.
See more
Article resources
Addiction Resource aims to provide only the most current, accurate information in regards to addiction and addiction treatment, which means we only reference the most credible sources available.
These include peer-reviewed journals, government entities and academic institutions, and leaders in addiction healthcare and advocacy. Learn more about how we safeguard our content by viewing our editorial policy.