Addiction treatment programs across the Hartford, Connecticut area offer substance abuse treatment to those struggling with drug and alcohol addiction.
Some of the available addiction treatment options include; inpatient treatment, outpatient treatment, intensive outpatient programs, (IOP), medication-assisted treatment (MAT), and residential treatment facilities.
Rehab Centers In Hartford, Connecticut
1. Root Center For Advanced Recovery — Doctors Or Henderson Johnson Clinic
The addiction specialists at Root Center for Advanced Recovery provide comprehensive care for their clients. Services include recovery planning, intensive outpatient programs (IOP), individual counseling, group therapy, and medication-assisted treatment (MAT) offering buprenorphine, methadone, and naltrexone.
Substance abuse treatment programs are specifically designed for teens and adults.
Location and contact information:
345 Main St.
Hartford, CT 06106
(860) 525-2181
Get Started On The Road To Recovery.
Get Confidential Help 24/7. Call Today!
(844) 616-3400
2. CleanSlate Outpatient Addiction Medicine
CleanSlate offers treatment options for opioid and alcohol addiction and dependency in an outpatient treatment setting, including medication-assisted treatment (MAT).
Individualized treatment plans and coordination of care with other local agencies are also provided to each client at CleanSlate.
Location and contact information:
85 Gillett St.
Hartford, CT 06105
(860) 969-5554
3. InterCommunity Health Care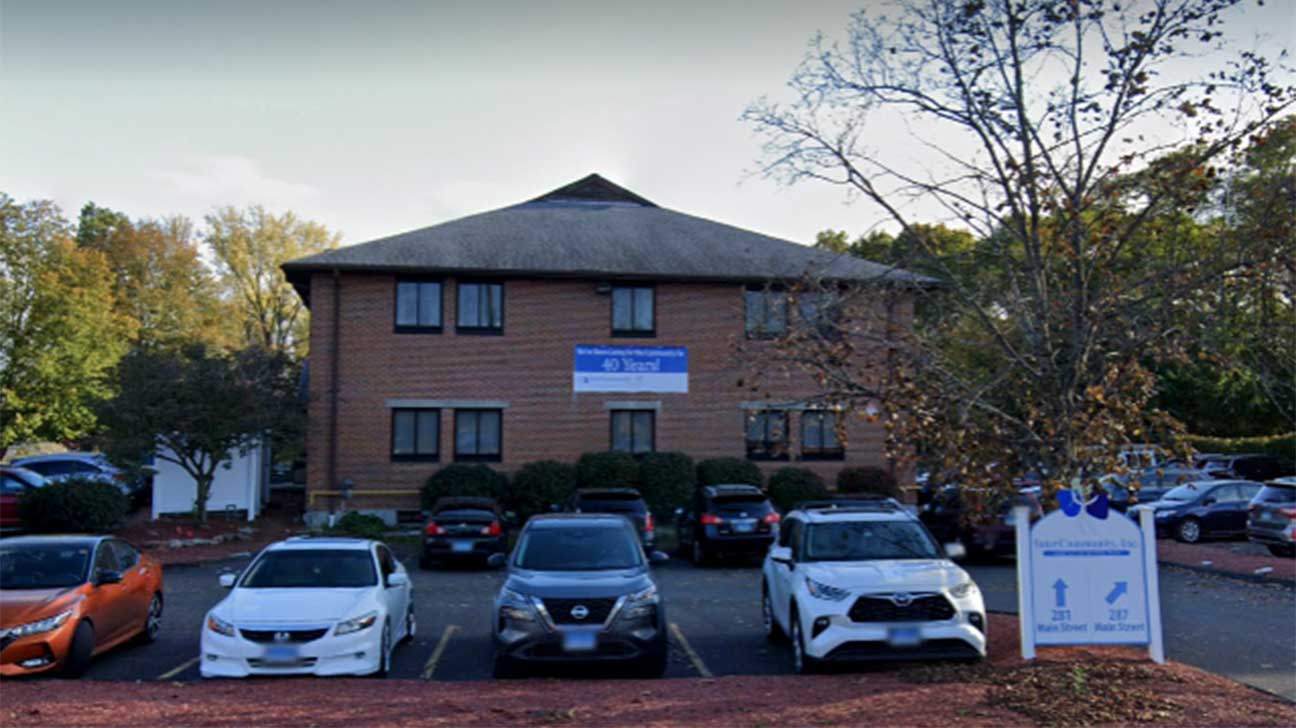 InterCommunity Health Care has a number of inpatient treatment center locations in Hartford, a detox center, outpatient services, and sober living options.
The inpatient rehab options include a 28-day intensive residential program, a 90-day intermediate residential program, a treatment facility for pregnant women and women with young children, and an additional rehab center in Glastonbury, Connecticut.
Location and contact information:
56-58 Coventry St.
Hartford, CT 06112
(860) 569-5900
4. Health Care Resource Centers Hartford
Medication-assisted treatment (MAT) services from the Health Care Resource Center provide individuals addicted to opioids with a methadone regimen and individual and group therapy.
In addition, the addiction treatment center offers overdose prevention training, HIV testing, and transportation, if needed.
Location and contact information:
55 Fishfry St.
Hartford, CT 06120
(860) 247-8300
Locating Alcohol And Drug Treatment In Hartford, Connecticut
There are drug and alcohol treatment options around the city of Hartford. Reaching out to every rehab facility can be time-consuming, and in some cases, overwhelming.
Luckily, our specialized staff has the resources to provide information about treatment options and locations. Call our helpline today to find a Connecticut rehab center near you.
Find treatment in a city near you:
Updated on October 5, 2022
This page does not provide medical advice.
See more
Article resources
Addiction Resource aims to provide only the most current, accurate information in regards to addiction and addiction treatment, which means we only reference the most credible sources available.
These include peer-reviewed journals, government entities and academic institutions, and leaders in addiction healthcare and advocacy. Learn more about how we safeguard our content by viewing our editorial policy.