For those who have both a mental illness and a substance use disorder, a dual diagnosis program is the optimal treatment option.
In Connecticut, dual diagnosis rehab programs can treat both disorders together. This is ideal because mental issues and substance use disorders often exacerbate one another.
You or your loved one can join a co-occurring disorder group, find peer support, get counseling for both disorders, and more at a dual diagnosis rehab center.
List Of Connecticut Dual Diagnosis Treatment Centers
We've researched to find the top dual diagnosis addiction treatment programs in the state of Connecticut.
The rehab centers below each feature many of the following qualifications:
accreditation
certification
valued memberships
high Google ratings and client reviews
evidence-based methods of treating a dual diagnosis
1. APT Foundation, New Haven, Connecticut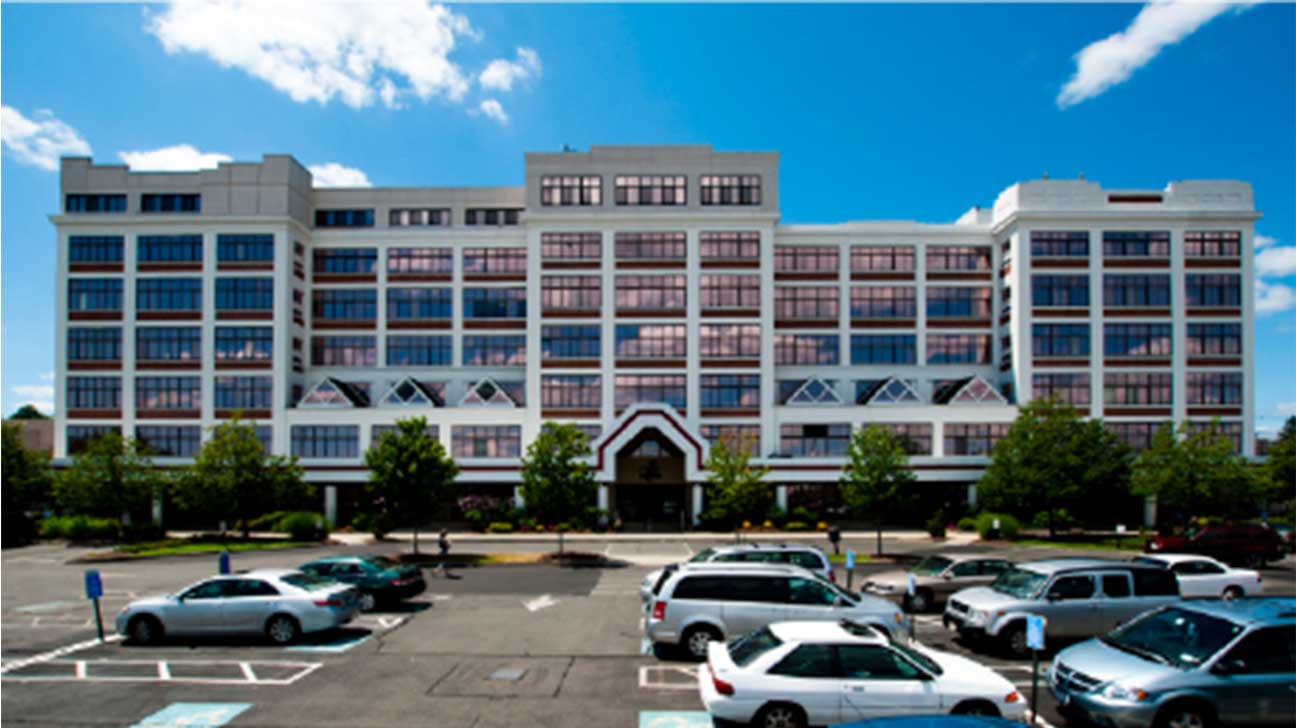 Clients can get treated for substance abuse and co-occurring mental health disorders here.
Outpatient programs (OP), residential treatment, and telehealth options are available at the ATP Foundation.
Supporting features of this drug abuse program include:
Location and contact information:
1 Long Wharf Dr.
New Haven, CT 06511
(203) 781-4600
Get Started On The Road To Recovery.
Get Confidential Help 24/7. Call Today!
(844) 616-3400
2. BlueSky Behavioral Health Clinic, Danbury, Connecticut
Individualized treatment plans are available to treat addictions to cocaine, heroin, opioids, and other substances.
Addiction treatment services provided by this rehab facility include:
dual diagnosis treatment
12-step programs
motivational interviewing
exposure response therapy
dialectical behavior therapy (DBT)
cognitive behavior therapy (CBT)
rational emotive behavior therapy
Treatment for addiction and mental health issues at this rehab center is supported by CARF accreditation and positive reviews from clients.
Location and contact information:
52 Federal Rd.
Suite 2A
Danbury, CT 06810
(888) 822-7348
3. Connecticut Center for Recovery, Greenwich, Connecticut
Dual diagnosis treatment is available here, in addition to other programs like day treatment, an intensive outpatient program (IOP), and extended care.
Drug rehab programs provided here are backed by:
evidence-based methods of treatment
4.8 stars on Google
Multiple therapy types are used at this outpatient treatment center, including:
CBT
DBT
eye movement desensitization and reprocessing (EMDR)
experiential therapy
motivational interviewing
structural family therapy
trauma-focused therapy
Location and contact information:
177 West Putnam Ave.
1st Floor
Greenwich, CT 06831
(888) 387-5741
4. High Watch Recovery Center, Kent, Connecticut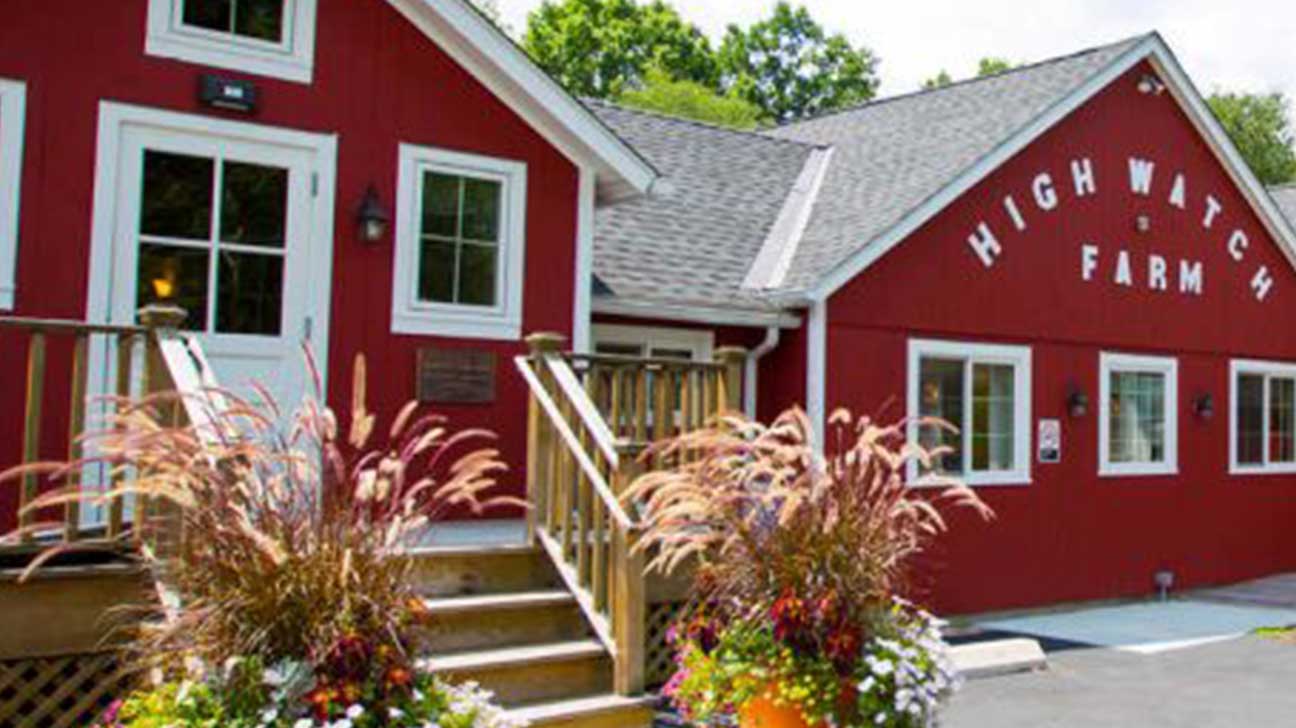 This is a residential medical facility that provides treatment for substance use disorders and co-occurring psychiatric disorders, such as depression, anxiety, and bipolar disorder.
The addiction treatment program is backed by:
4.6 stars on Google
LegitScript certification
membership in the National Association of Addiction Treatment Providers (NAATP)
Better Business Bureau (BBB) accreditation
Location and contact information:
P.O. Box 607
Kent, CT 06757
(860) 927-3772
5. Midwestern Connecticut Council of Alcoholism (MCCA), Multiple Locations
Specialized groups for individuals with co-occurring disorders are available with MCCA's outpatient treatment programs.
OP services are available in Bridgeport, Danbury, Derby, New Haven, New Milford, Torrington, and Waterbury.
Substance abuse treatment at MCCA is supported by features such as:
a 3.4-star Google rating
evidence-based practices
positive client reviews
CARF accreditation
MCCA also provides detox, medication-assisted treatment (MAT), short-term inpatient treatment and long-term residential treatment, and Spanish-speaking IOP.
Location and contact information:
38 Old Ridgebury Rd.
Danbury, CT 06810
(877) 874-6222
6. New Era Rehabilitation Center, Multiple Locations
New Era Rehabilitation Center has locations in New Haven and Bridgeport, Connecticut.
They offer:
intensive outpatient programs
counseling
MAT
detox
individual, group, and family therapy
The IOP program can treat mental health, substance abuse, and co-occurring disorders.
Trusted features of this addiction treatment center include:
Joint Commission accreditation
CARF accreditation
a 4.2-star Google rating
Location and contact information:
New Haven, CT
(203) 344-0025​
7. Newport Academy, Darien, Connecticut
Newport Academy provides inpatient and outpatient rehab programs in Connecticut, Georgia, Maryland, and California.
Treatment for co-occurring disorders is available with OP, IOP, and partial hospitalization program (PHP) services in Connecticut.
This drug and alcohol rehab center provides high-quality treatment with:
Joint Commission accreditation
LegitScript certification
Location and contact information:
Darien, CT
(844) 434-5126
8. Retreat Behavioral Health, New Haven, Connecticut
There are several treatment facilities under the Retreat Behavioral Health network. Their South Connecticut inpatient location in New Haven offers a specialized co-occurring disorder track.
This drug rehab center features several notable qualities, such as:
Joint Commission accreditation
CARF accreditation
LegitScript certification
Psychology Today verification
BBB accreditation
Retreat Behavioral Health provides inpatient programs, MAT, OP, and other services.
Location and contact information:
915 Ella T. Grasso Blvd.
New Haven, CT 06519
(855) 802-6600
9. The Southeastern Council on Alcoholism and Drug Dependence (SCADD) Lebanon Pines, Lebanon, Connecticut
SCADD offers multiple outpatient and inpatient drug rehab programs, including detox, OP, IOP, MAT, and residential treatment.
The Lebanon Pines program is a long-term treatment option for men with addiction and co-occurring mental health disorders.
Addiction services at SCADD are:
CARF-accredited
supported by a partnership with United Way
recognized by the Health Resources and Services Administration (HRSA)
Location and contact information:
37 Camp Mooween Rd.
Lebanon, CT
(860) 889-1717
10. Turnbridge, New Haven, Connecticut
Turnbridge has gender-specific dual diagnosis treatment for young men and women in their three-phase recovery centers.
Behavioral health services provided at Turnbridge are:
LegitScript-certified
CARF-accredited
backed by NAATP membership
Location and contact information:
189 Orange St.
New Haven, CT 06510
(203) 937-2309
How To Choose A Dual Diagnosis Program In Connecticut
Several factors might influence the type of treatment program you select. Each drug and alcohol treatment center will have different levels of care, specialized programs, and services.
To find the right program, consider the following:
co-occurring disorder care: Verify that the rehab center can treat the co-occurring disorders you have. Some programs only treat certain mental health issues.
insurance: Check to see whether your treatment plan can be covered under Medicaid or your private health care insurance provider.
inpatient or outpatient: Decide whether you need 24-hour residential or inpatient treatment, or partial care with an outpatient program.
targeted dual diagnosis treatment: The treatment center you choose should offer specific programs for dual diagnosis clients, such as co-occurring disorder groups and therapy.
FAQs For Connecticut Dual Diagnosis Treatment
We have answered several of the top-asked questions about dual diagnosis treatment programs in Connecticut.
❓ What Is The Difference Between Dual Diagnosis And Regular Rehab Programs?
✔️ A dual diagnosis rehab program in Connecticut will treat mental illness and substance abuse together, whereas a regular treatment program will primarily focus on substance abuse.
❓ How Can I Find A Dual Diagnosis Rehab Center In Connecticut?
✔️ You can find a dual diagnosis program in Connecticut by browsing the rehab centers above or searching for treatment programs that list dual diagnosis and co-occurring disorder programs.
❓ What Are The Benefits Of Dual Diagnosis Treatment?
✔️ When a person has a dual diagnosis, both should be treated at the same time because one often affects the other.
A dual diagnosis program helps by teaching coping strategies and skills centered on the intersection of the two disorders.
❓ What Co-Occurring Disorders Can Dual Diagnosis Treat?
✔️ Dual Diagnosis treatment programs can be helpful in treating a number of mental health disorders.
These disorders include:
Find Dual Diagnosis Treatment In Connecticut
Dual diagnosis treatment for co-occurring disorders is available at many Connecticut drug rehab programs.
To learn more about treatment options for yourself or someone you love, call our helpline today.
Published on October 15, 2021
This page does not provide medical advice.
See more
Article resources
Addiction Resource aims to provide only the most current, accurate information in regards to addiction and addiction treatment, which means we only reference the most credible sources available.
These include peer-reviewed journals, government entities and academic institutions, and leaders in addiction healthcare and advocacy. Learn more about how we safeguard our content by viewing our editorial policy.