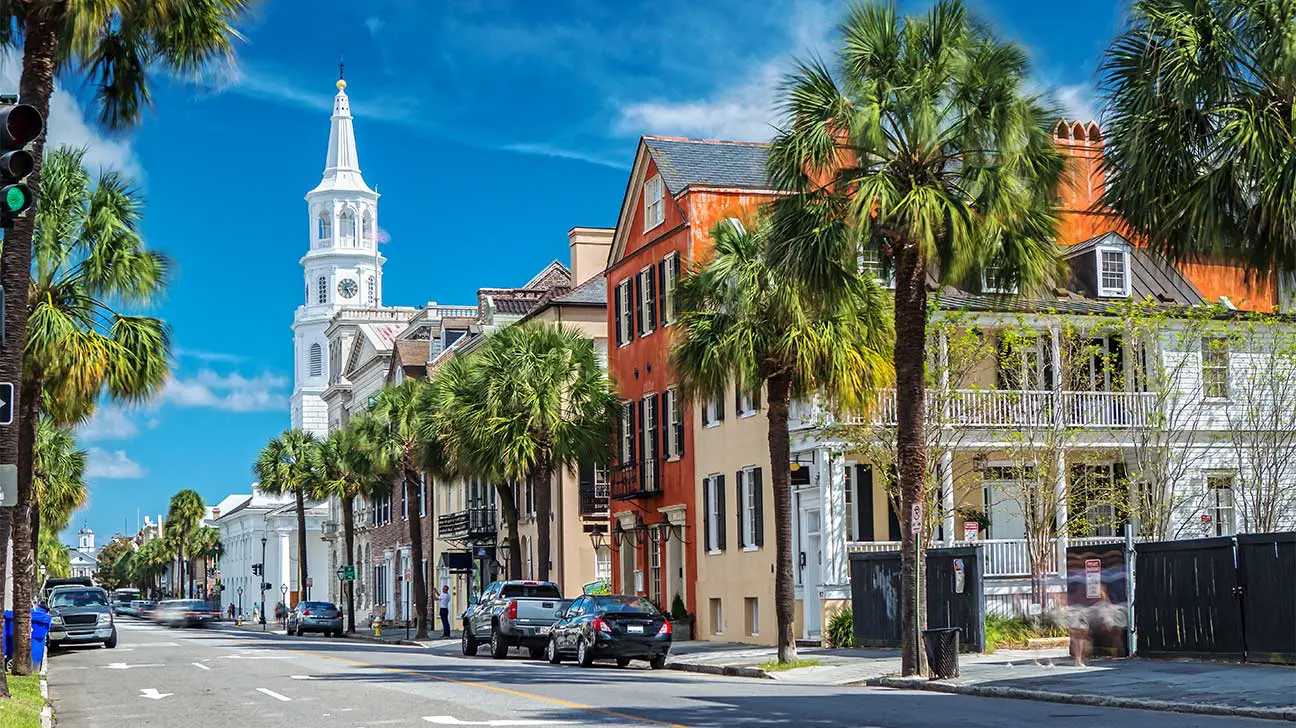 South Carolina is home to several no-cost and low-cost drug and alcohol treatment centers. These facilities aid those who lack the financial resources to get the assistance they need.
Treatment options at a free drug rehab center may include medication-assisted treatment (MAT), cognitive behavioral therapy (CBT), medical detox, and support groups.
List Of Free Drug And Alcohol Rehab Facilities In South Carolina
The rehab centers listed below were chosen based on Google reviews, positive client feedback, accreditation status, and other accolades.
1. Faith Home Recovery Center, Greenwood, South Carolina
This faith-based treatment facility in Greenwood, SC offers free substance abuse treatment and rehabilitation services.
Marks of quality at Faith Home Recovery include high Google ratings and positive testimonials.
Drug and alcohol addiction treatment services may include:
inpatient treatment
detoxification
dual diagnosis treatment for co-occurring disorders
relapse prevention
12-steps programs
Location and contact information:
144 Faith Home Rd.
Greenwood, SC 29649
(864) 223-0694
Get Started On The Road To Recovery.
Get Confidential Help 24/7. Call Today!
(844) 616-3400
2. Good Samaritan Colony, Ruby, South Carolina
The Good Samaritan Colony offers outpatient and long-term residential treatment for adults with substance use disorders or mental health issues.
This addiction treatment center provides its services free of out-of-pocket costs.
Treatment services include:
behavioral therapy
motivational interviewing
case management
trauma-related counseling
anger management
relapse prevention
Marks of quality at this facility include high Google ratings.
Location and contact information:
19147 Hwy. 9
Ruby, SC 29741
(843) 634-6848
3. Home With a Heart, Liberty, South Carolina
The Home With a Heart is a nonprofit organization that offers free rehabilitation programs to help men overcome their addictions to alcohol and drugs.
Alcoholics Anonymous' (AA) 12-step philosophy and the teachings of the Bible are the foundations of the facility's eight-week program.
This drug and alcohol rehab center is backed by a 3.8-star Google rating and positive reviews from past clients.
Location and contact information:
240 James Mattison Rd.
Liberty, SC 29657
(877) 843-3058
4. Miracle Hill Ministries, Greenville, South Carolina
Miracle Hill Ministries is one of the largest drug and alcohol rehabilitation providers in Greenville, SC. Medicaid insurance will cover the cost of treatment at this facility.
This faith-based addiction recovery program utilized the 12-step recovery model to help empower clients to overcome substance abuse.
Miracle Hill is backed by:
Commission on Accreditation of Rehabilitation Facilities (CARF) accreditation
a 4.4-star Google rating
accreditation from Enhancing Trust in Ministries (EFCA)
Location and contact information:
490 S. Pleasantburg Dr.
Greenville, SC 29607
(864) 268-4357
5. Palmetto Center, Florence, South Carolina
Palmetto Center offers inpatient treatment, medical detox, partial hospitalization programs (PHP), intensive outpatient programs (IOP), and telemedicine services.
Palmetto Center is backed by:
Department of Alcohol and Other Drug Abuse Services (DAODAS) licensure
positive testimonials
The facility provides substance abuse treatment at no cost to the client.
Location and contact information:
1709 Stokes Rd.
Florence, SC 29501
(843) 662-9378
6. Phoenix Center, Greenville, South Carolina
The Phoenix Center offers an outpatient treatment approach to help people experiencing addiction to drugs and alcohol.
This government-run facility offers treatment services such as medically monitored detox, inpatient treatment, outpatient care, and group therapy.
Top features include:
DAODAS licensure
high Google ratings
Phoenix Center accepts Medicaid health insurance to help cover the cost of treatment.
Location and contact information:
1400 Cleveland St.
Greenville, SC 29607
(864) 467-3790
7. Shoreline Behavioral Health Services, Conway, South Carolina
Women in danger of losing custody of their children can receive addiction treatment at the Shoreline Behavioral Health Services Women Recovery Center.
This drug rehabilitation facility in Conway, SC aims to create a haven for those in recovery while teaching them the skills they need to stay sober over the long term.
Treatment programs may include services such as:
medication-assisted treatment (MAT)
drug use screening
adult, youth, individual, and couples counseling
Shoreline Behavioral Health Services is backed by DAODAS licensure and CARF accreditation.
Location and contact information:
2404 Wise Rd.
Conway, SC 29526
(843) 365-8884
8. Solutions Recovery Center, Greenville, South Carolina
Solutions Recovery Center is a CARF-accredited treatment center that accepts major insurance providers and offers a sliding fee scale to provide affordable services.
Substance abuse treatment services may include:
MAT for opioid dependency
individual and group therapy
case management services
recreational therapy
psychiatric support
This recovery center is backed by CARF accreditation and a 3.8-star Google rating.
Location and contact information:
207 W. Antrim Dr.
Greenville, SC 29607
(888) 819-4214
Ways To Access Free Rehab Programs In South Carolina
There are several ways that people can access free rehab services in South Carolina if they don't have the financial means to pay for them.
South Carolina Medicaid
South Carolina Medicaid is a federal and state partnership designed to provide health care services to people of low income, children, elderly, and disabled people.
You can apply for Medicaid on the South Carolina Department of Health and Human Services website, by visiting your local office, or through phone correspondence.
People who qualify for this program can use South Carolina Medicaid for substance abuse treatment.
Government Grant Funds
People seeking addiction recovery services in South Carolina can attend a rehab center that receives federal grant funding and potentially receive free treatment.
The Substance Abuse Prevention and Treatment Block Grant (SABG) program provides substance use treatment funding to all 50 states as well as American territories around the globe.
Additional ways to access free drug rehab include:
using a sliding scale for payment based on income
Medicare health insurance
using a payment assistance plan
attending a nonprofit or donation-based rehab facility
attending a state-run rehab facility in South Carolina
FAQs For Free Drug Rehab Centers In South Carolina
Below is a list of frequently asked questions that may help you find a free rehab facility that is right for you.
What Are The Benefits Of A Free Drug Rehab Program In South Carolina?
Free rehab centers provide a chance to achieve sobriety in a safe and supportive environment at little to no cost.
Do Free Rehab Centers In South Carolina Offer Personalized Treatment?
Yes, many of the free rehab centers in South Carolina will design treatment plans around each individual client's specific needs.
Do All Free Rehab Centers In South Carolina Accept Medicaid?
Most free rehab centers will accept Medicaid coverage for substance use treatment, but not all will.
To ensure you find a treatment program that accepts your health plan, check their insurance coverage acceptance prior to enrolling.
Find A Free Addiction Recovery Program In South Carolina
The state of South Carolina offers a variety of substance abuse recovery programs. Call our helpline to learn more about free treatment providers that may work for you.
Whether you're located in North Charleston, Myrtle Beach, or Charleston, our team can provide you or your loved one with a referral for medical advice, or help you locate a detox center in your area.
Updated on July 19, 2022
This page does not provide medical advice.
See more
Article resources
Addiction Resource aims to provide only the most current, accurate information in regards to addiction and addiction treatment, which means we only reference the most credible sources available.
These include peer-reviewed journals, government entities and academic institutions, and leaders in addiction healthcare and advocacy. Learn more about how we safeguard our content by viewing our editorial policy.